A real exploration into the Languedoc wines with the Cascastel vineyards… but not only!
13 min read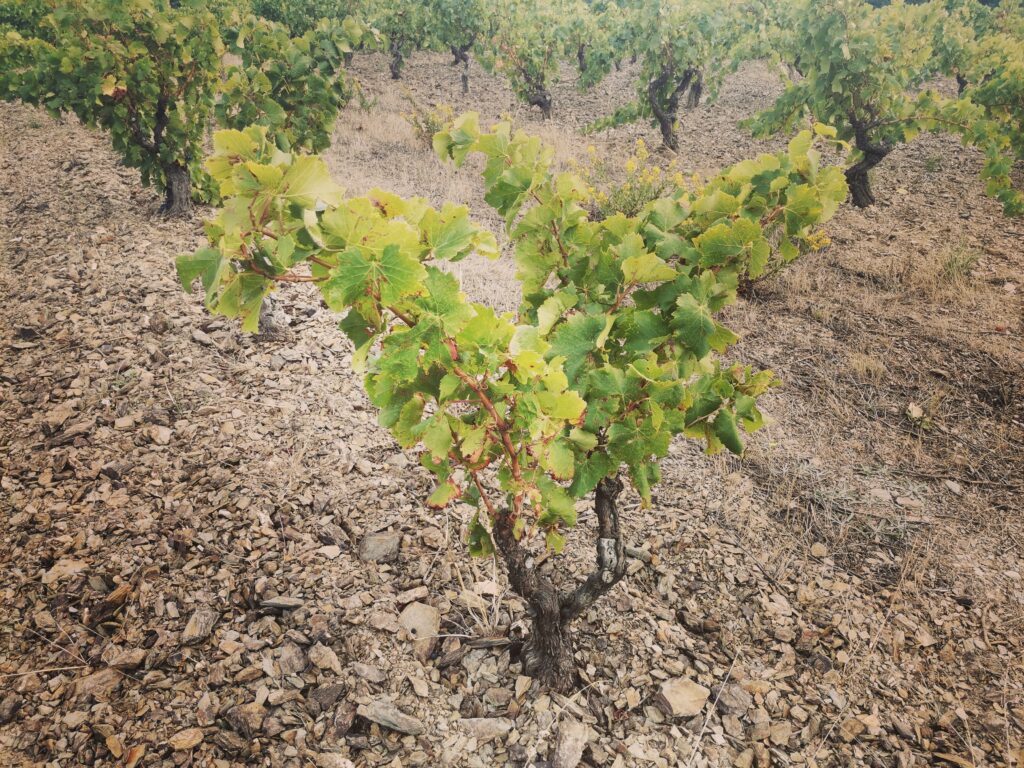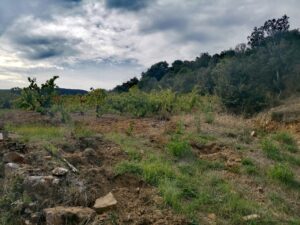 The wide vineyards of the AOC Languedoc, stand on a vast amphitheater overlooking the Mediterranean Sea and extend from the Spanish border until the gates of Nîmes, existing since their Greek and Etruscas settlements who seemed to plant them their first vines around six centuries before J.-C.
We would try to learn here the language of such amazing terroirs and its ideal climatic conditions for the cultivation of vine. In 1985, the appellation Côteaux of Languedoc succeeded to obtain the AOC label. Within 531 common parties gathered in the AOC Languedoc, most of the related grapes must come from specific plots (parcel delimitation) that meet those inner criteria. In addition, in the heart of this gourmet geographical area, do not miss to discover the Domain of Cascastel, which would be delighted to reveal its different treasures. Spread over a vast glass vineyard, subjected to multiple exhibitions, and whose dry and windy climate, and soil squares, square-schist and argilic limestones, offers wines with multiple facets that contribute to a certain force of character. By Alex Plato
---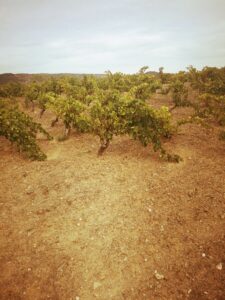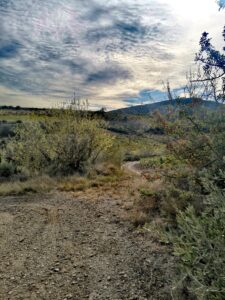 In this midwood area, counting a lot of winemakers, the creation of clubs was encouraged on such preserved environments, situated 25 kilometers away from the Mediterranean coasts. Indeed, this craftsmanship corporation by Cascastel cultivates a vineyard territory, full of well-established parcels at the heart of the garrigue, mainly on the terroir of the Haut-Fitou.
Established on a vineyard land, exploited under the labeled of reasoned agriculture, with a harvest that only takes place by hand in respect for traditions. De facto, Cascastel is regarded as a historic and modern cellar, although it was created in 1921, and which is able to bring together a club of vineyards, native from 4 villages, including Cascastel, Fraïs, St Jean de Barrou and Villesèque des Corbières, all distributed in the massif of the Hautes-Corbières and the Haut-Fitou.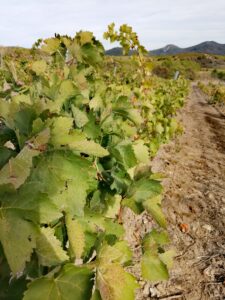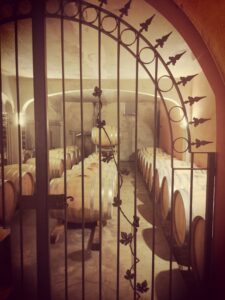 All of these wine houses host traditional grapes varieties of Languedoc but also more recent grapes that found here a new way of expressing themselves. Therefore, the Cascastel winemakers masters are playing their best to innovate by combining these different styles, while respecting as much as possible local conventions. Adding to this, in this context of vines generating limited productions, the Cascastel estate therefore tends to reach a goal of wine production at the top of the quality, while respecting the environment.
Indeed, organic farming has already been active in this area since 10 years. Since the 2009 vintage, the main part of the winemakers pays the greatest attention to sustainable agriculture, that today represents a surface of 30 ha. For information, this responsible philosophy has already been under process in a way, for more than 30 years, when this collective of winemakers started to rise interest for this reasoned culture approach.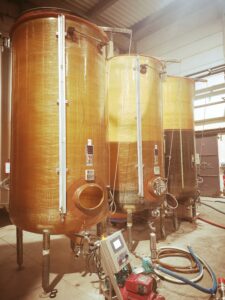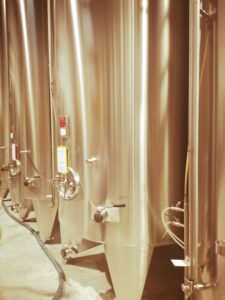 Cherry on the cake, at the crossroads of the 2019's harvest, the winemakers got the honor to be certified with a HVE3 label, honoring at this point around 90% of their production. For more regulations, an internal approach was initiated, including the BIO and HVE3 certifications but which aims to go further in this thematics, in the quality of the REVE concept (for "Respect for Humans, Vine and the Environment"). In fact, this policy integrates technical support at disposal of the winemakers, with at least two formations per year of all types, including wine tastings, or about reduction of inputs. Not to mention a biodiversity flap to act in a conforming way, in order to preserve a rich biodiversity. In summary, willing to obtain a homogeneous agro-environmental practice, this REVE concept promotes reasoned agriculture, all set up here to meet the qualitative and environmental requirements specific to each of these terroirs.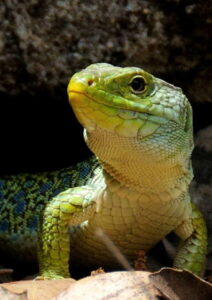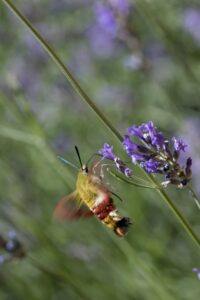 Starting from this principle, the winemakers may feel fully concerned and actors of the global undertaken actions. One of the main illustrations of this program is the foundation of a partnership in 2018 with Grégory Deso, an herpetologist member of the Herpetological Association of Provence Mediterranean Alps (aka AHPAM), which led to a preliminary research concerning the presence of specific reptile species, threatened on different sectors of the parcel (photo credits: Christophe Grousset & Georges Souche).
As far as we know, in 2019, a photo-identifying monitoring protocol was set up, always with AHPAM but also with Jean Muratet, herpetologist of the Audio Ecodiv Association. This collaboration found a dual interest, in terms of participation in the preservation and research about this species evolution, along the strengthening of the awareness of vinery to environmental issues and the preservation of biodiversity.
In response, 35 winemakers signed the Ocellated Lizard charter, in return they accept external studies on their plots, while engaging to grass the surrounding soils and renovate the grounds of their low walls… thus promoting the presence of insects that those reptiles are fond of.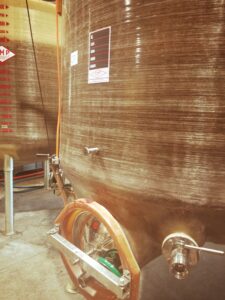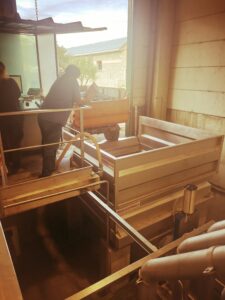 Based on this green preliminary, each of the produced cuvées would naturally reflect the selected terroir that gives them life and the secular know-how of the Cascastel winemakers, which have been associated with the common desire to federate a whole series of talents. The complete involvement of each of the actors of this unique cellar, including the active participation of these solidary winemakers and their employees, supported by a significant amount of technical installations, make it possible to propose for each of the cuvées a certain taste regularity. On top of that, the collaborative work done between the winemakers and their technical teams, in particular inside the cellar, permit to refine the several juice selections each year from the different terroirs. As a result, a permanent questioning is putting, in order to respect a certain constant quality.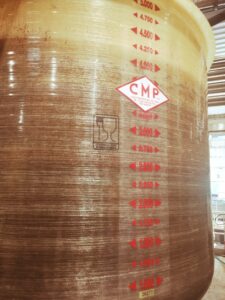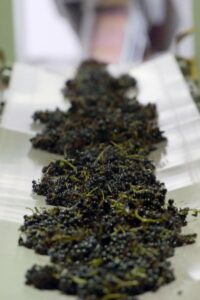 This is why while approaching harvest, it is not uncommon to observe winemakers associating their forces, in order to bring their synergies closer together. As a matter of fact, this teamwork is valuable, essentially when they get tied within the tough vine operations, sometimes made jointly to reach the optimum maturity at the same time, as a necessary condition for their final validation. In the other hand, these partnerships are in perpetual movement, so that those operations could be more flexible and adaptable, without being stuck in time.
Another technical particularity of the various varieties of grape species, resides in the carbonic maceration to get a traditional vinification. However, those are the observations on the ground which would define the method, especially in period of harvest, proving that the main force of this Cascastel exploitation is its ability to adapt.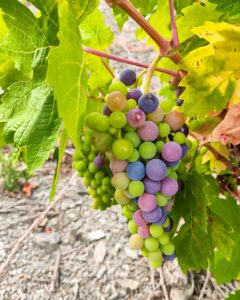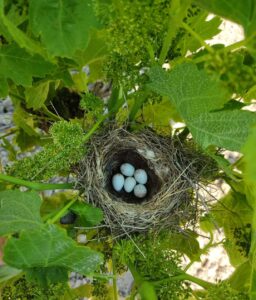 Thus, we can find through the range of their wines all the typicality of the different terroirs, component of this plural Cascastel domain. In this way, the expression of selected cuvées highlight the traditional grape varieties of this so rich but steep relief of Cascastel. Indeed, this terroir is mostly composed of black shale hills, north and west, along other clay-limestone sleeves in the southern and eastern parts. This vineyard of 950 hectares being located between 150 meters and 300 meters above sea level, the rather fresh nights preserve the inner fruity aromas and texture of grapes.
Therefore, Cascastel artisans offer us nowadays a selection of high potential juices, spelled such as Fitou F of Cascastel, Fitou Expression de Schistes, Fitou Accord Parfait, Fitou Les Cazals, Corbières Héritage de Bonnafous, Corbières Esprit de St Jean, among many other treasures…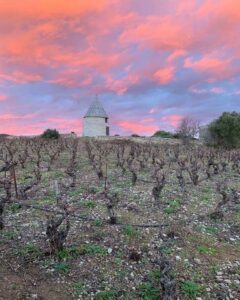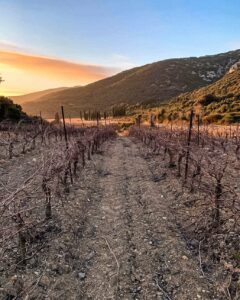 Thus, to learn more about the personality of the different domains, we offer you this non-exhaustive panorama of the appellations of the Languedoc wines but which are covered here by the area of Cascastel. Starting with the Corbières territory, considered as the first Languedoc appellation in terms of volume, covering about 13,000 hectares, and AOP labeled since 1985. In this case, the vineyards cultivated by the experts of Cascastel are located on the prestigious terroir of Durban, in the heart of the "Haute Corbière". Moreover, some time before their accession to this AOC homologation in 1985, a couple of tasty and fine Corbières wines were already produced on their terroir. For example, we invite you here to discover the AOC Corbières Héritage de Bonnafous, completed with a nutmeg touch for this premium cuvée, consisting of 70% of white Grenache and 30% of Macabeu. You have to know that this Héritage de Bonnafous is either available in 2018 and 2017 vintages.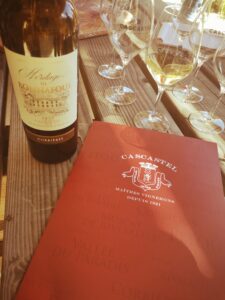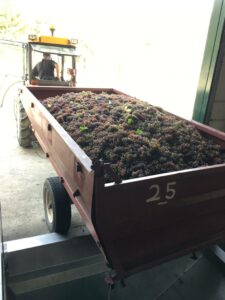 Nonetheless, if you wish to orientate into rosé wines, the Fraxinum Extra 2020, offers a tribute to the vineyard passionate from the village of Fraisse-des-Corbières who associated with the wine experts from Cascastel-des-Corbières in 2006. For your information, this Fraxinum edition represents the original Roman name of Fraïs-des-Corbières and means "ash tree", with a deep reference to this very present tree in this sector. Once in mouth, this fruity wine, composed of 50% of Grenache, 30% of Carignan and 20% of Cinsault, offers a bucket with more roundness, and explicit notes on red fruits, such as redcurrants.
Then, the Fitou AOP has as well its entire importance in this Cascastel territory. It's supposed to be the oldest red wine appellation in Languedoc (1948) and also the only French appellation, unofficially divided into two parts, for topographical and geographical reasons.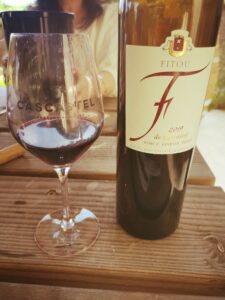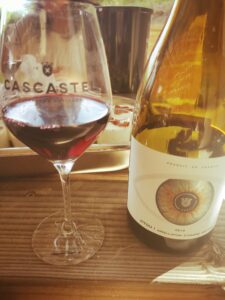 There is thus a Fitou maritime (sid-limestone), located on plains and on the other hand, the Haut-Fitou (shale), situated more in altitude and closer to the Corbières, operated here in organic process by Cascastel. The main part of this territory extends in the department of the Aude, between the Mediterranean Sea and the Mountains of Corbières on almost 2,600 hectares, divided into these two separate entities separated from about 30 kilometers. In addition, these two areas are composed at their eastern part, of a series of small hills pursued by a long stained plain, and in the western part stand small basins organized around narrow and closed valleys, dominated by hutches with steep slopes. For your information, the Cascastel vineyard is exclusively located on the Haut-Fitou, consisting of a multitude of small plots won on the garrigue, in high lands.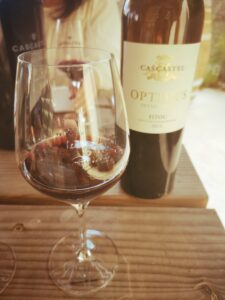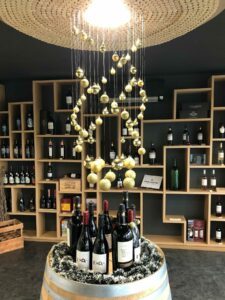 Therefore, in this category, red wines are mostly the lot of alloys between Carignan grape varieties, black Grenache (whose large majority resides in old vines aged of more than 50 years) and of course Syrah. For example, we suggest you to enjoy a vibrating bottle, in the entity of the 2014 Castelroc. This red wine displays flexibility and suavity, while offering a perfect balance between fruity but also large horizons in mouth. Behind a sparkling and delicate nose, its lively and fresh juice offers a notable concentration and real coherence.
At the base of this tasty red wine, your senses would undoubtedly swing between notes of macerated black fruits and garrigue accents or even thyme. From this disconcerting evidence, those tannins may equalize some persistence in your palate and truly express the explicit aromatic palette from those sunny soils.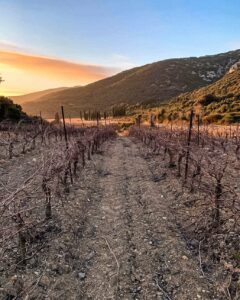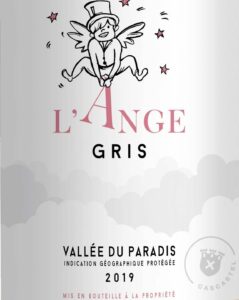 At last, the IGP Vallée du Paradis, represented here by the Ange Gris item, is located in a fascinating valley, crossed by rocky territories, with random rock falls and varied soils that wear this name in reference of dreams, namely the "valley of paradise". The explanation of this celestial nickname could be maybe found by the fact that in its territory, there were no roads, and that alfalfas were born blue and more colorful, moreover this area had been preserved from the Great Plague. Inside this country, which is limited to a few villages belonging to the massif of the Hautes-Corbières, you would easily appreciate this authentic terroir tainted with history and tradition, spread into beautiful and foggy landscapes. This vineyard is a real oasis that runs from hills through garrigue, that transmits its expression of wild spices and fruits into the Cascastel juices. A specificity partly due to the Merlot variety for the production of the red wines of this IGP Vallée du Paradis, associated with traditional grape varieties in order to provide them a unique character.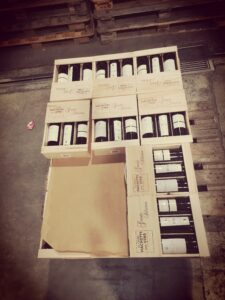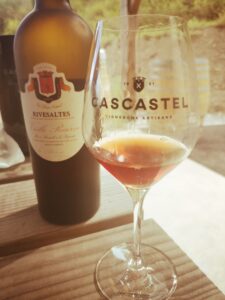 Without omitting the Rivesaltes AOP, which has been existing since 1936 and becoming popular in the 80s, although some say that these vineyards have been present in this area for more than 2000 years. Spread through approximately 90 municipalities between the Corbières at the northern part, the Canigou peaks at the western part, the Pyrénées mounts in the southern side and the Mediterranean Sea at the eastern angles.
From those charming territories is extracted the famous Muscat wine of Rivesaltes, matured here in stainless steel tanks and laying on fine lies, whereas the regular Rivesaltes gets as well matured during two years in stainless steel tanks before have some complementary rest, during 3 years in oak barrels. The lucky 2,600 hours of sunshine per year, less than 600mm precipitation, the marked summer drought and the omnipresent tramontane wind allow these grape varieties to produce the natural sugars necessary for the development of these natural wines.
In order to reach this quality, the Muscat of Rivesaltes is mainly composed of Muscat from Alexandria along Muscat with small grains.
More information about their wide wine selection on the official website. The cellar is open from Monday to Friday, from 9 a.m. to 12 p.m. and 2 p.m. to 6 p.m. except public holidays. Cascastel, Grand-Rue, 11360 Cascastel (France) / Phone: 00 33 (0)4 68 45 91 74.
---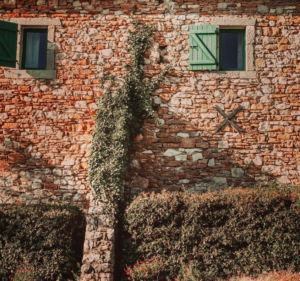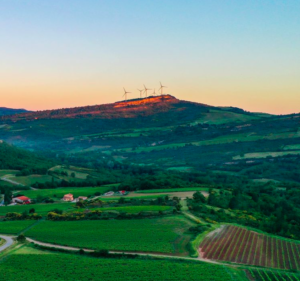 Still in this fancy Aude department and Cathar country, let's step now into the Domain of Jean-Louis Denois. Native from Champagne region, son and grandson of winegrowers for six generations in a Premier Cru of the Marne valley, Jean-Louis Denois operates nowadays 30 hectares in Roquetaillade, Magrie et Fa near Limoux, in the Aude High Valle (photo credits: JL Denois).
This high-altitude vineyard stands at the foot of the Pyrénées, the highest peaks in Languedoc, nestled at the gateway to access the department of Ariège, starring in sun-drenched plains, not so close from the Mediterranean Sea then.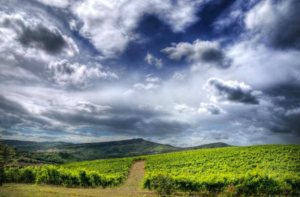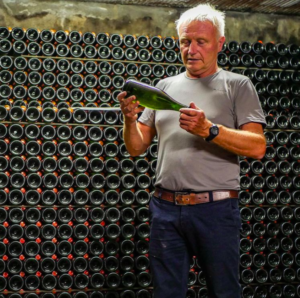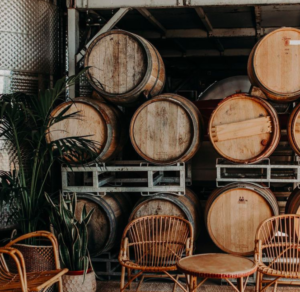 Therefore, Jean-Louis Denois' wines are often acclaimed in this active region of Languedoc, thanks to his expertise and permanent inspiration. Indeed, since his studies in Burgundy, he learned what seems to be the most important for him, so to say the terroir notion!
In his exploitation, he has been paying many efforts for more than 30 years, to extract his Pinot Noir grapes with much care and now almost without intervention, in order to reveal the complex terroirs and the warm climate of this sloped Aude Valley. Therefore, the result of this long process is a personal juice which combines a certain finesse, balance and elegance.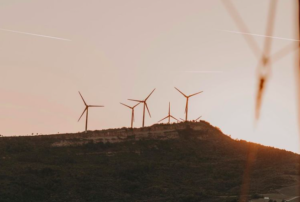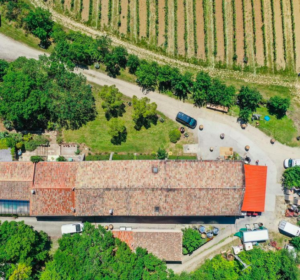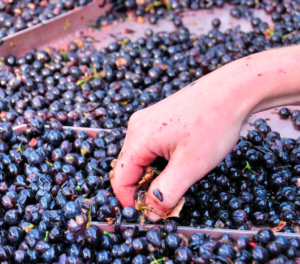 These vines have been organically cultivated since the 2009 vintage, after an abandoned passage in biodynamics. For instance, the Bélier cuvées constitute the intermediate range, through amiable wines while the Etoile range are more regarded as the house Grands Crus, often awarded. Nonetheless, when these vintages are too close and none of them are of particular interest to justify a second cuvée, they are then downgraded and sold quite simply under the Bélier label.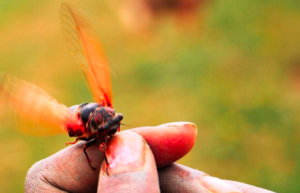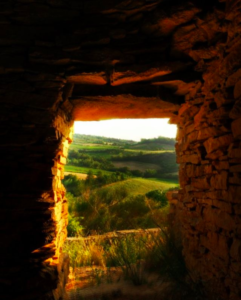 We are glad here to introduce you two gems of this innovative wine producer… Among them, the Pinot Noir cuvée Village 2020 which is a red wine composed of a blend of different Pinots Noirs, from several high plots spread in Hauts de Magrie and vinified separately in Roquetaillade in small open vats. For your information, the growing terroir is made of clay-limestone with a strong clayey predominance.
The harvests are manually operated by sorting, including a partial destemming, along a cold pre-maceration without SO2 and a soft pressing before a maturation of 6 months, carried out on fine lees in several barrels of several wines. Following all these phases, an additional one-year aging inside glass bottles is carried out conveying to a juice adorned with a brilliant ruby ​​color. You would surely appreciate a fresh and floral fragrance of peony, morello cherry, grapes and vine peach, leading to aromatic and gourmet notes of red fruits in mouth, with even a sustainable finish expressing some cocoa bean. Perfect to match with quiches, fish carpaccios or even creamy cheeses.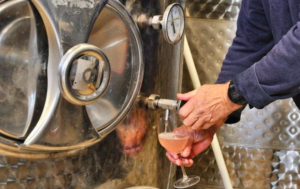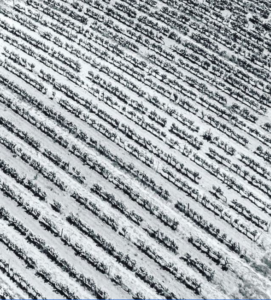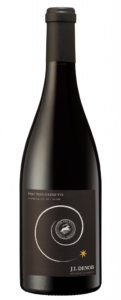 Followed by a Pinot Noir Grand Vin 2020, again full of Pinot Noir grape variety, extracted from a selection of the finest grapes from the Magrie vineyard and Roquetaillade, still in the Aude Valley.
This red wine pursues the conditions of its native clay-limestone terroir with its explicit clayey predominance, plus a manual harvest, without crushing grapes, but partly alternating them into several layers with more and less intact grapes. The pre-maceration is coldly carried out here with a soft infused fermentation, without sulphites and without force in order to avoid any over-extraction of tannins. Adding to this, the pressing and preliminary phases are always done without SO2 before being implanted in 225l barrels. Although, the addition of sulphites is very moderate at the end of winter and before bottling, an additional one-year aging period is carried out in bottles. The result is a dense ruby ​​robe with a discreet purple undertone, starring an intense nose full of mineral, ripe and fresh notes of red fruits (strawberry and raspberry). Then, the tasting is the wedding of fruity figs and cherries, with really present and supple tannins, with naturally a nice length. We suggest to accompany this wine with salads or any venison, and even Saint-Nectaire cheese.
More information on the official website.
---