Why don't you celebrate sports at Hard Rock Café Paris, with its new partnerships with the NFL Paris Saints team and the Messi Burger?
5 min read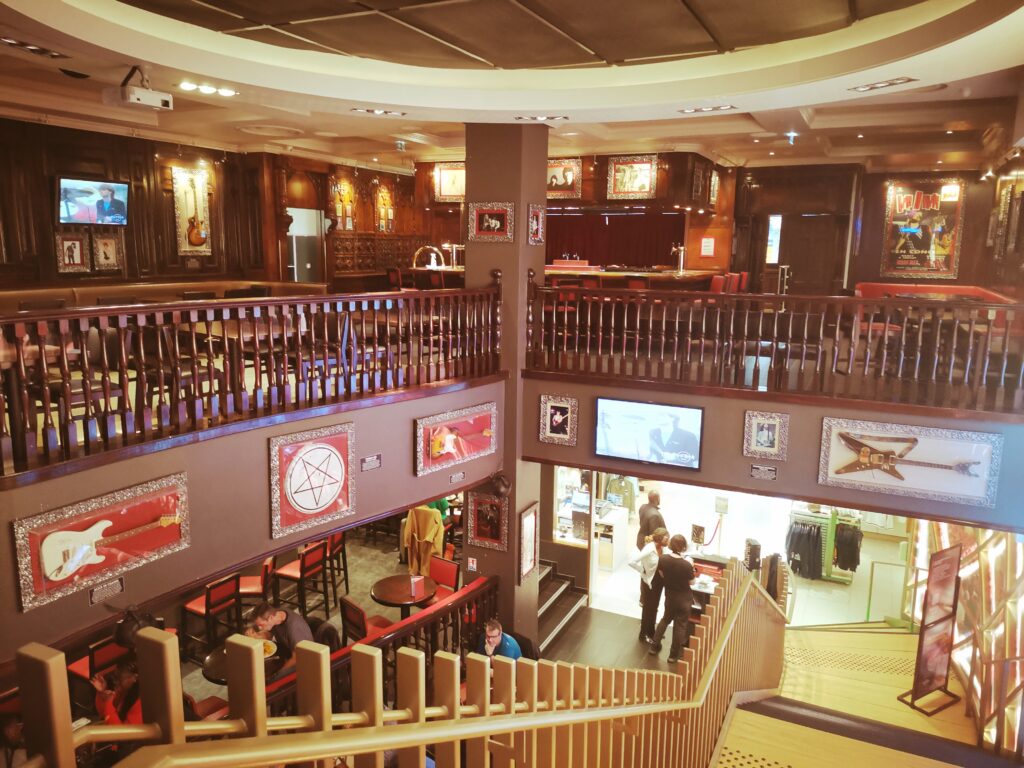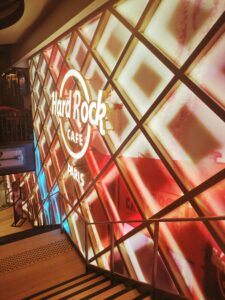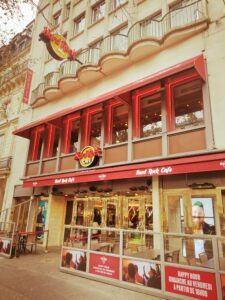 For more than 30 years, the legendary American chain of Hard Rock Cafe has been offering a Paris-Texas round trip, the time for a gourmet break in the heart of the Grands Boulevards quarter of Paris. Indeed, since its early days and following the schema of its worldwide subsidiaries, the goal of this French entity is clear…
Thus, by welcoming families and friends, gathered around a festive Pop and Rock'n'roll heritage, any visitor may enjoy a perfect backdrop for a moment of relaxation and sharing in the purest American tradition. Adding to this, and what celebrates for the fans from all over World, is the memorable collection of around 200 original pieces, issued from famous artists and exhibited in the walls of the restaurant.
Among them, you may admire numerous musical instruments, stage clothes (from Jimi Hendrix), autographs and countless other personal documents that belonged to rock stars, such as Elvis Presley, Eric Clapton, Elton John, David Bowie… Some of them are perfectly highlighted by the baroque wooden decorative framework, from the former theater. The international notoriety of the Hard Rock Café invites anyone of us to leave the place with a souvenir gift. By AL
---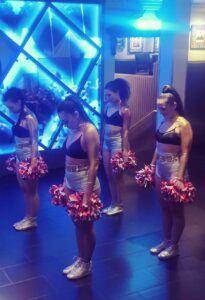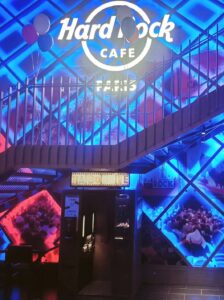 Since its installation in Paris, the Hard Rock Café Paris hadn't been stopping to build a Franco-American bridge. Rich of a strong and internationally acclaimed concept, don't miss its numerous surprises, such as regular live concerts, a souvenir store, and constantly renewed menu, with lately the new edition of the Messi Burger (more information below).
Therefore, after a colorful 2023 final which saw the victory of the Kansas Chiefs and the comeback of the superstar Rihanna on stage, during the famous halftime, the Super Bowl is also coming back to France, via NFL France and a new awaited partnership. Indeed, the Hard Rock Café Paris tie common perspectives with American football, on the occasion of the launch of a new Parisian football franchise, the Paris Saints team.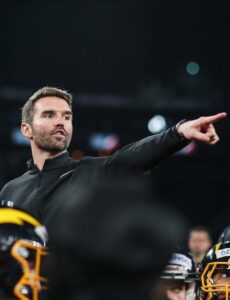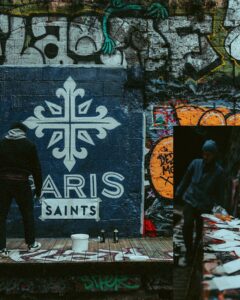 Thus, the NFL Europe League is finally settling in France and will represent the colors of Paris, the time of an upcoming championship where 12 teams from the Old Continent already competed in 2022. Following an initiative of the American entrepreneur Jason Johnson, the Paris Saints team brings together nearly 50 players from all over the World, trained by the American coach Marc Mattioli (photo credits: Paris Saints).
These 2 transatlantic protagonists offer us, during this interview, more details around this ambitious project, which is already starting to train in the US Metro stadium. Therefore, from June 2023, 17 European teams will compete for the NFL trophy, before aiming for an American football championship of 25 teams in 2024.
That's why, we invite you to stay tuned to future news, commonly straight from Hard Rock Café Paris and Paris Saints team, to either find out about planned events and evenings, related to this new sports collaboration
!
---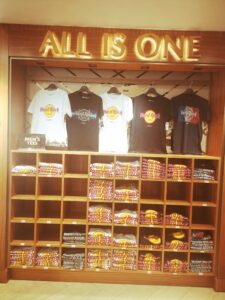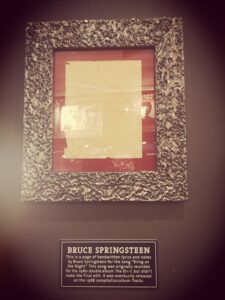 Another sporty connection at the occasion of this new year 2023, for the Hard Rock Café Paris with the new edition of the partnership with the Argentinian footballer Lionel Messi. This agreement has been settled around a 5-year confidential signed contract, organized around the promotion of various bilateral actions (photo credits: AL).
Therefore, a clothing collection inspired by Lionel Messi, following the obtention of his 6 Golden Balls, and the donation of one signed replica to the president of the international Hard Rock Café group, known as Jim Allen. By the way, this cup would be soon exhibited in a Hard Rock Café property, and would even enter the wide collection of musical objects, spread all over the World.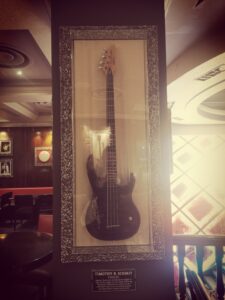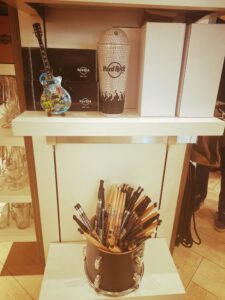 For your information, and in return, Lionel Messi was getting offered an electric guitar, specially designed for him. Following the coronation of his Argentinian team at the Football World Cup 2022 that was held in Qatar, it's a good occasion to celebrate this victory in Paris, with a fully dedicated menu and goodies, elaborated in tribute to Lionel Messi.
Furthermore, whatever you are into football or not, you could ask a piece of Messi, through its Burger Champion's Edition, which is exclusively available until March in all of the Hard Rock Cafés around the World. Patiently waited by his fans, after a first edition in March 2021, this Messi Burger Champion's Edition would let you better discover the personality and tastes of the star.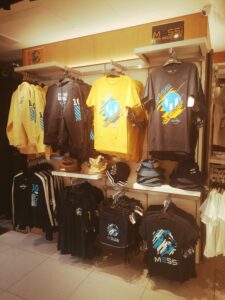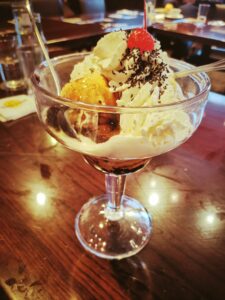 Indeed, presented in a toasted brioche bun, this juicy double stack of freshly ground beef patties, completed by a combination of toppings, such as cheese, provolone, sliced chorizo, caramelized red onion and spicy smoky sauce. This composition is topped with shredded roman lettuce and vine-ripened tomatoes, plus eventually a fried egg in option. This burger is served with homemade fries, to accommodate with three free sauces, which are aioli, Latin chili and chimichurri, which is Lionel Messi's favorite sauce.
This Messi Burger Champion's Edition could be then accompanied by the brand new collection of accessories, caps, hats and hoodies, available for sale in the Hard Rock Café's stores, in the World.
"It's an honor to continue our partnership with World footballing star Lionel Messi and to take the LIVE GREATNESS campaign to the next level with the Messi Burger Champion's edition. We couldn't be more excited helping Hard Rock Café and Lionel Messi fans getting in on the action and they'll love the new sauces, each of which completes the Messi Burger in an own unique way", admits Anibal Fernandez, Coffee Division Vice-President of Hard Rock Café.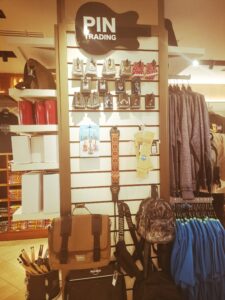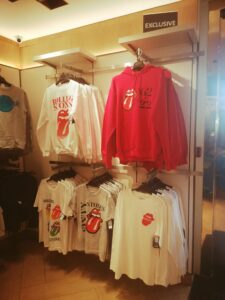 Indeed, fans can also immerse themselves in some contemporary technology and unlock a unique 3D augmented reality experiences, by selecting hoodies from the collection by simply scanning a QR code. Thereafter, these AR experiences can be shared with friends and family and could also be available to share on Instagram social network.
As far as we know, those products, resulting from the exclusive collaboration between Hard Rock Café and Lionel Messi, are available in the related stores. Otherwise you prefer opting for other classic Hard Rock Café elements to bring back home from Paris.
Hard Rock Café Paris
, 14 Boulevard Montmartre, 75009 Paris (France) / Phone : 00 33 (0)1 53 24 60 00. More information on their official
website
.
---