L'Artisan Parfumeur spreads the scents of rare Madagascar vanilla, with its new Couleur Vanille perfume
7 min read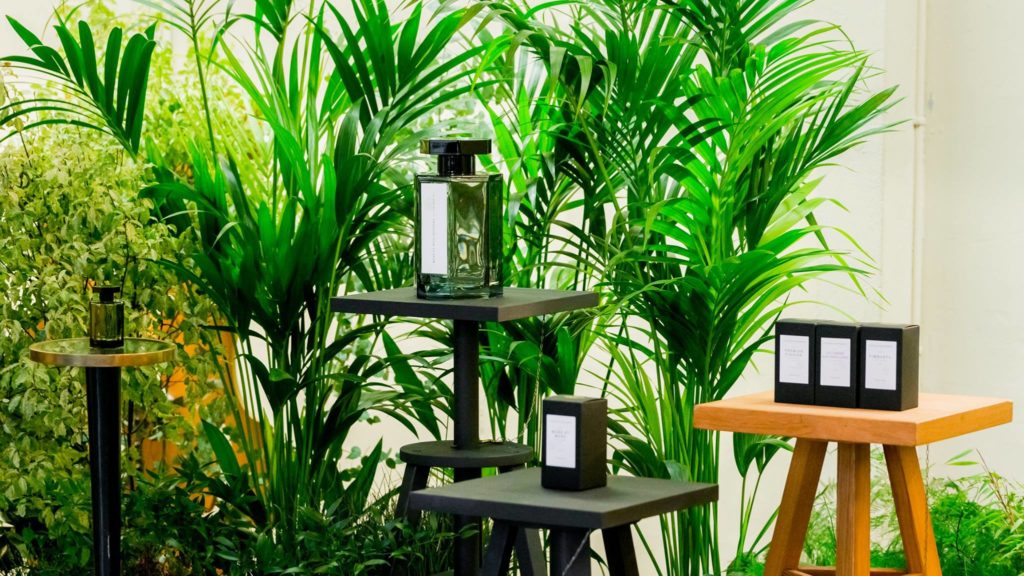 Pursuing our series about Niche Perfumes, started with Affinessence and Sillages Paris, we focus here on another alternative perfumer, founded in the 70s, baptized L'Artisan Parfumeur. More than ever, the craftsman spirit of L'Artisan Parfumeur tends to reach the preliminary inspirations of the founder Jean-François Laporte, who created this alternative perfumery house in 1976… In fact, the new Couleur Vanille fragrance, planned for March 2020, wholeheartedly illustrated the colorful nature of the first essences imagined by this visionary perfumer, who changed the codes of the sector, back in the time when the epoch was dominated by big traditional Maisons. We invite you here in a trip to a certain artisanal vision of fragrances… By Alex Plato
---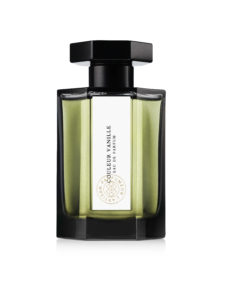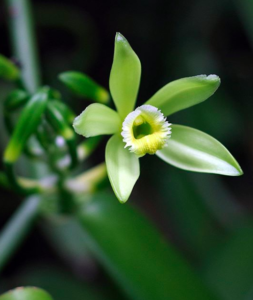 Providing a new exotic breath to this Classic Collection, the perfumer Aliénor Massenet accomplished to resurrect one of the initial inspirations of the founder Jean Laporte, notably in terms of faraway odours…
As a matter of fact, mostly based on the vanilla scent, the brand new Couleur Vanille fragrance, soon available from the March 1st 2020 as a spring surprise, would take you somewhere to the Tropics and even beyond… From that point of view, L'Artisan Parfumeur succeeded to reconstitute a place, within this Eau de Parfum, where the weather is constantly cool and the Sun is shining, refreshed by gourmet head notes, composed of freesia, bergamot and salt flower, and balanced with cashmere wood, benzoin and tolu balm, a extract from a small tree, usually cultivated for its antiseptic and expectorant virtues. A true hop back in time with some manifest references to the colonial period, and its protruding woodworking work in the furniture and house construction sectors (photo credits : Mollie Bosworth).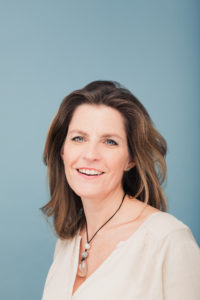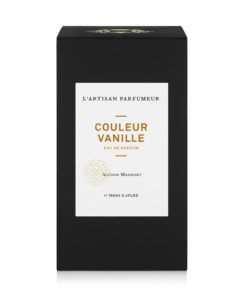 "The images were just beginning to take shape and I felt a vanilla pod, simply dressed in bergamot, immortal flower, benzoin and tolu balm, on which would pass a salty and iodized breeze, light as a caress.
The whole story was already there… " admits the creator Aliénor Massenet.
This realization would have been possible thanks to a concentrate of this only orchid able of producing any edible fruit, in other words the Vanilla planifolia. This long liana grows on the Madagascar mainlands, considered in a way as a 8th green continent. This olfactory vegetal species is a national pride there, among a range of 3000 other varieties, identify as one of the oldest ecosystems in the entire world.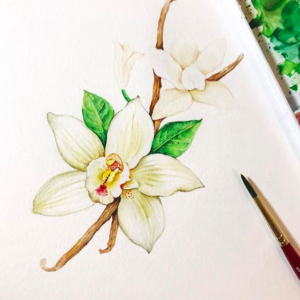 What makes this essence so precious, depends on its flower traditionally fertilized by human hands, in order to give birth to these miraculous green pods that we lock up for several weeks to make them "sweat" and brown (photo credits: PetalSalad Art).
This miracle takes place in the northeast region of the island where has been developed a fair trade program allowing 4000 farmers make a living from their culture and educate their children.
After those jewels being checked by hand over fifty times, this brown pod concentrates then the delicious nectar that the perfumer covets, consequently a kaleidoscope made of woody, spicy, leathery and smoky aromas. A pioneering mix, wearing the vanilla color, still preserved in the emblematic smoked flacon, worth to try once in a lifetime!
Recommended price (for 100ml): 135 euros
More information on the official website.