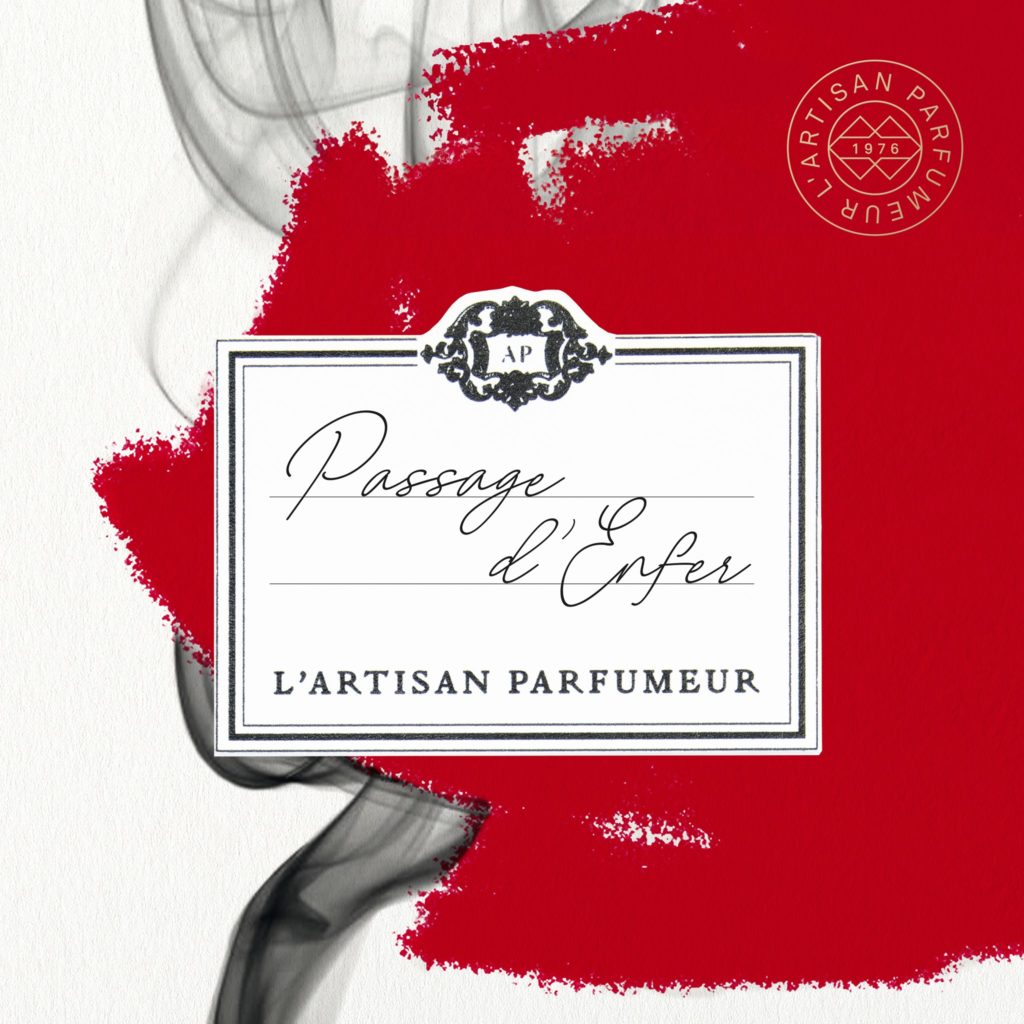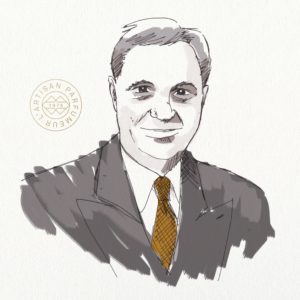 Born from an olfactory project initiated in 1976 by Jean Laporte, a perfume storyteller madly in love with any scented vegetal species, L'Artisan Parfumeur still distillates nowadays its passion for fine fragrances. As we have already seen with some of the latest perfumes (read our previous articles here) of this typical French House pursues the wish of this passionate artist full of a wandering imagination.
Indeed, Jean Laporte didn't only conceive his unique vision of figurative and inventive perfumery infused with nature, but he also brought to life numerous jewels able to tell an authentic story. A passion for as scented as possible flowers that Jean Laporte developed in his Jardin du Parfumeur, a poetic paradise nestled in the fold of a village in Burgundy, where he cultivated there a selection of enigmatic flowers. As genuine ambassadors for each project, we are sure that these homemade creations breathe the vegetal energy. Those days, we are happy to introduce you a latest refreshed duet, reviving one of the most popular fragrances of L'Artisan Parfumeur. Initiated at the end of the 90s, Passage D'Enfer once truly broke the rules with its sensual codes, and comes back again this year with a sensational edition, the Passage D'Enfer Extrême. By Alex Plato
---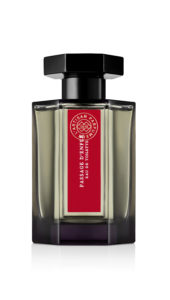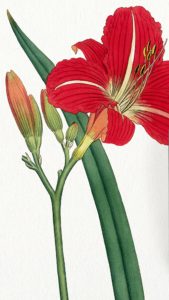 For instance, we have a look here at a reedition of an original
masterpiece
launched in 1999. Imagined with the support of the master perfumer
Olivia Giacometti
, the
Passage D'Enfer
was originally created to pay homage to the first office of
L'Artisan Parfumeur
which was located in the 1970s in the
Passage d'Enfer
in
Paris
. With such a terrific name, built on a mischievous
play on words
, evoking an
evil path
as a moment caught between two worlds, close to the
Montparnasse
train station. Adding to this, this initiative was issued in 1999, so to say just before the transition to the year 2000, and its lot of
apocalyptic
legends.
Enhanced by a brand new case, proudly displaying its flamboyant red aura, this subtle unisex elixir was generated under the bewitching theme of a true incense essence, which is considered as a sublime woody and aromatic raw material. Turned into a surprising classic and unmistakable item, this pure, airy and enveloping fragrance owns all the facets to seduce you with its voluptuous, poetic and carnal contents.
"Before starting a perfume, I need to tell myself about it and have an extremely precise idea" admits Olivia Giacobetti.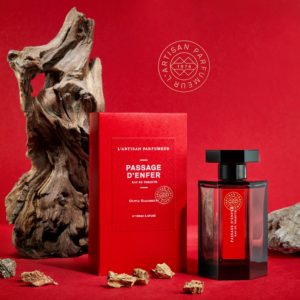 Indeed, more than the main
incense
note worked in a
chiaroscuro
way, the meditative
Passage d'Enfer
displays a fresh and rounded personality with
lily
and
white musk
. Thus, in the heart of this
perfume
, get the best from this
white lily
which was collected all over the World and offers here its spicy, waxy and floral
aromas
. Although this
essence
is embodied from a
synthesis
source, since it is impossible to extract it naturally, the
white lily
exactly conveys in this
Passage D'Enfer
the bygone grace of this
flower
. Indeed, since ancient times, lilies have ever been associated with the purity of the
Virgin Mary
, the prestige of the nobility until the
French Revolution
, as well as the angelica and the chastity of the
Greek
goddesses, before being nowadays associated to the
magnetism
of this aromatic
incensed
water (photo credits: L'Artisan Parfumeur).
On the other side, the cedar atlas impulses a gently but invigorating woody scent, adorned with a balsamic character, eventually reminiscent of some wet clay. Therefore, this majestic oriental tree, recognizable by its bluish needles, originally comes from the mountainous part of North Africa, more precisely the Atlas region, where it can nearly reach the top of the world with its potentially 50 meters in height.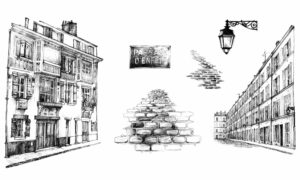 Enriched with a life expectancy of over 2,000 years, then you can be sure that you would benefit from the best of sustainable juices, matured for ages. Thus, this lightly leathery and green essence can only be obtained by steam distillation from previously cut wood, and is completed by the freshness of white musk in this warm and smoked Eau de Toilette. Available in 100ml format.
---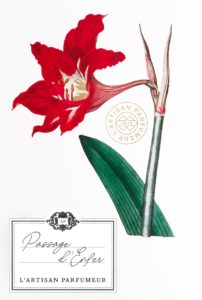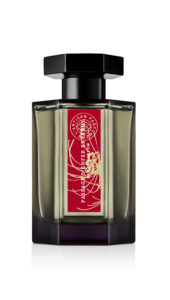 Lately updated by a new version, this
Passage d'Enfer Extrême
got reinvented in 2020, under again the supervision of
Olivia Giacometti
who was inclined to provide a new look to this bestseller of
L'Artisan Parfumeur
. More than 20 years after her first
incense
flavored signature, she comes back here with a contemporary
composition
turned into a more concentrated
Eau de Parfum
, while still infusing her style and her passion for
lily
.
But this time, you would be undoubtedly amazed by this newly employed version of lily, native from Asia, called Red Spider Lily, because of its petals able to draw incandescent sparks in the air. Sometimes nicknamed resurrection lily, this species naturally fits with the other mysterious and deep notes of incense, cautiously enveloped in a creamy sandalwood melt in a vanilla absolute, and covered with a floral heart of white jasmine. Even the name of this fragrance keeps on being dark and unsettling, its scented assets unveil a tranquil but bewitching wake. Available in 100ml format.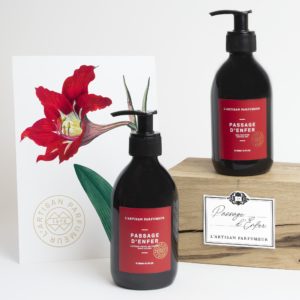 For more daily proximity with this praised flower of happiness, discover this
Passage d'Enfer Extrême
through the homemade
bodycare
collection able to waken your senses whether you are in your bath or not. At this occasion, the wide
scented
collection prepared for you by
L'Artisan Parfumeur
welcomes here this new trail, either available in
shower gel
and
body lotion
, both developed without paraben nor silicone.
A beauty selection that we highly recommend you to adopt and pursue anywhere the hold of your perfume. Filled with a light and transparent texture, this foaming gel softens the skin, thanks to its softly scented touch, while the body milk gently melts with your skin, leaving it visibly smooth and silky. For your information, this lotion deeply nourishes your epidermis with this incense spirit of the Passage D'Enfer Extrême, reinforced by its concentration in nourishing oils.
Both available in 300ml versions, more information on the official
website
.