La Maison Guerlain & Angelina Jolie help you to find your Cool Homme Idéal, with brand new Intense perfumes
5 min read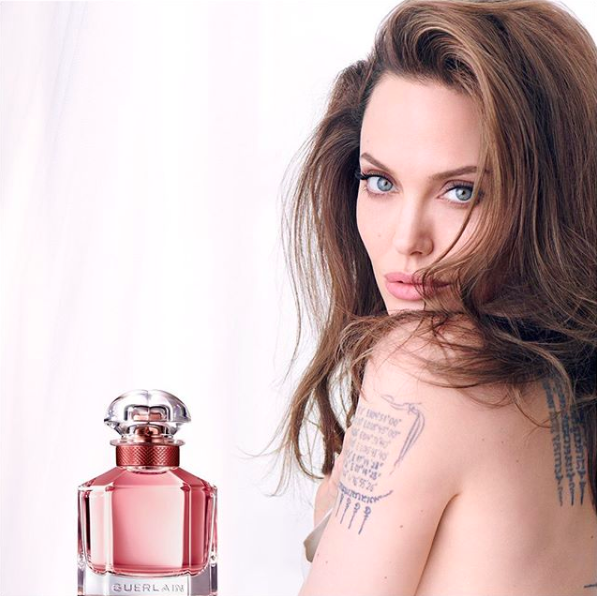 This 2019 is another rich year for La Maison Guerlain. Indeed, many new home perfumes were launched, in dedication to all kind of tastes. Thus, you would have a huge choice among the last Guerlain fragrances, in order to complete your personal collection. to find l'Homme Idéal or seduce a feminine girl like Angelina Jolie…
---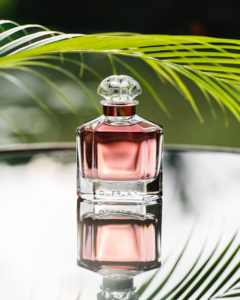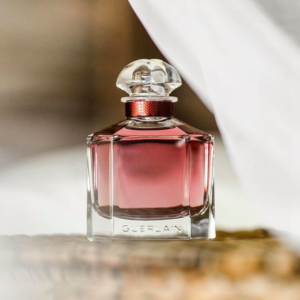 Incarnated by its muse, the American actress Angelina Jolie, the new Eau de Parfum Intense joins the already well furnished Mon Guerlain fragrance collection. This range aims to express the multiple facets of a certain modern femininity, through three Eaux de Parfum and two Eaux de Toilette. This latest sensual creation is a vanilla ointment and the femininity conveyed by Angelina Jolie, who perfectly represents this glamour spirit. Indeed, this Intense Eau de Parfum, is composed by this rare vanilla essence, often used by Guerlain, which confers an exotic intensity to the entire fragrance. Indeed, this original woody oriental combination of vanilla and fresh lavender, supported by the woody side of sandalwood and patchouli, is produced in an artisanal way in the Guerlain factory of Orphin (photo credits: Guerlain).
For more information and the different formats on the online website.
---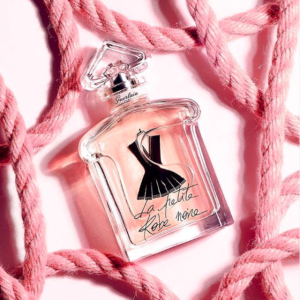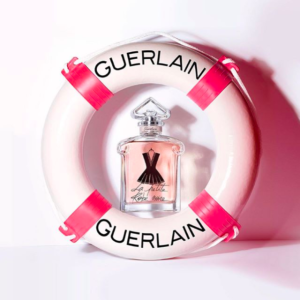 Ma Robe Plissée represents the last creation of the flashy dressing room collection developed by La Petite Robe Noire perfumes range. This new interpretation gives a variant touch for the ladies, willing to share a smart philosophy to your entourage. Still embodied in the usual "inverted heart" flacon, this essence completes this Little Black Dress range, with a "green floral, fresh and joyful" temperament, made of citrus, green notes, almond, apricot, rose, white musks and patchouli notes.
For more information and the different formats on the online website.
---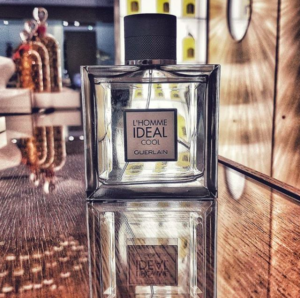 For the gentlemen, Guerlain also proposed them a masculine creation, developed by the famous House perfumers Thierry Wasser and Delphine Jelk. In order to pursue this L'Homme Idéal successful collection, a different identity was given to this brand new variation. Although the other items of this category, were either tainted of citrus, leather and even spicy, this Eau de Toilette brings some elegance and masculinity in this flacon, in which the light green water gives an accent of an embodied coolness.
The result is a woody and fresh fragrance baptized L'Homme Idéal Cool, resulting of a real olfactive expertise contributing to enhance L'Homme Idéal's signature.
Here you would find a refreshing cocktail to easily start the day with mediterranean contents, such as the bergamot, mint, orange and the star anise. Those herbs extracts are mixed with sensual influences, included in the almond, neroli and by other aquatic notes. The last but not least contribution would associate the solution in a final elegant accord, thanks to ambroxan, vetiver and patchouli…
For more information and the different formats on the online website.
---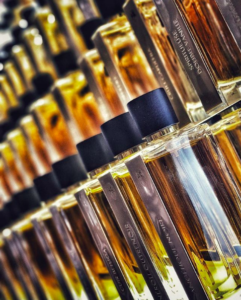 The Guerlain Exclusive Collection proposes a selection of fine fragrances for perfume enthusiasts who are particularly sensitive to noble materials, refinement and a sharp sense of detail. This collection welcomes new rare perfumes grouped under the L'Art et la Matière fragrance line. Each of those niche perfumes magnify a precious raw material to make it a sophisticated and exclusive fragrance. Indeed, L'Art et la Matière collection includes 7 fragrances: the fancy notes of Cruel Gardenia, the Bulgarian Barbarian Rose, the unmissable French Angélique Noire, the Double Vanilla Spirits from Madagascar, Armenia Wood from Laos, Tonka Imperial beans from Venezia and moreover the softer notes from the Beluga Leather. These are all Eaux de Toilette, whose bottles are all adorned with the name of the perfume in engraved letters, as well as a medallion of the Sun King, to accentuate the prestigious facet of the collection.
Finally in L'Art et la Matière series, arrives Embruns d'Ylang. To celebrate this flower that has "only rarely held the leading role or got a headliner in a perfume," says Guerlain, The House nez, Thierry Wasser chose a ylang-ylang essence from the Comoros. Its spicy facets are underlined by some clove influences, although its strong personality contrasts with the woody notes, maybe to make this exception perfume, more complex than just a classic flacon.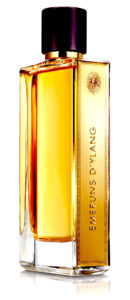 The Embruns d'Ylang is a rich, sensual floral and fresh scent, in which the creamy ylang-ylang plays the lead role. Associated with notes of honey and subtly iodized and spicy notes, this elixir evokes the sunbeam that pierces a threatening sky.
While trying Guerlain's Embruns d'Ylang for the first time, you would rather perceive a fresh perfume than a dense tropical floral scent. The unctuous floral element, from far exotic horizons, differs from the previous creations made with white flowers.
The spicy accord of this exotic fragrance mostly relies on cardamom and liquorice, which form an interesting contrast with the fresh notes. The background contains a note of sandalwood reminiscent of the classic Guerlain's touch.
Thierry Wasser wanted to create an authentic flower scent, rather than proposing an intensified version with synthetic ingredients or a more sparkling version with citrus.
Available exclusively in Guerlain's Paris boutiques or on the e-store.
---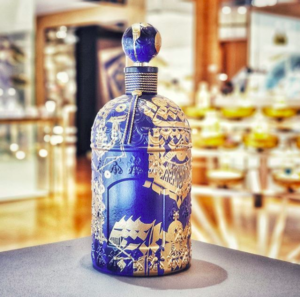 To celebrate the 5th anniversary of the Santal Royal fragrance, Guerlain trusted the artist Tarek Benaoum to reinterpret the emblematic Bee Bottle, symbol of a longtime Guerlain heritage since 1853 and still conceived by Pochet et Courval, the historical glassmaker of the House.
By creating wandering hybrid letters, he turns his name into a mysterious, rare and encrypted script. Mixed with subtle shades of blues, these letters melt and transform into a precious mineral: a sublime lapis lazuli in gold letters. Entirely hand painted, each piece is different and therefore unique. Thus, only 22 numbered bottles are available worldwide, in a 1L exclusively decorated flacon.
The Table Ladies at Guerlain Workshops bring the final touch to the 1-liter Bee Bottle by tying delicate blue and gold cords around her collar. Each box is hand-signed in gold by the artist.
The first issues are available at La Maison Guerlain flagshipstore, located in the famous 68, Champs-Elysées Avenue.