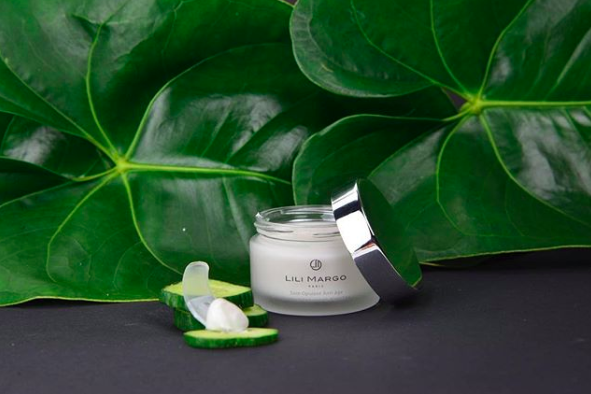 Lili Margo is the first brand of French natural cosmetics inspired by the harmony of a mother-daughter relationship. The brand has developed its care based on both the expertise of a mother and the modernity of a girl. By Alexis Lery
---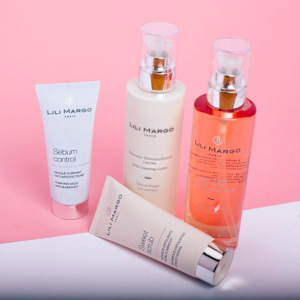 Based on the fact that Lili symbolizes all the purity, lightness and freshness of youth: it is its very essence. Assertive, bubbly, passionate and passionate, it is a young flower full of beauty that admires the presence and elegance of her mother, Margo. She is a modern and connected woman, who is particularly aware of the latest trends in care field and therefore informs her mother about new cosmetics products dedicated to her (photo credits: Lili Margo).
With the hard work of two young French entrepreneurs, Paul Chauveau and Gérard Mouradian, passionate about the world of beauty and cosmetics, the French brand Lili Margo was born in January 2017 and has since expanded its range and international presence in nearly a dozen countries like Mexico, China or Saudi Arabia, but also with a digital presence. For your information, about two years of studies were necessary for the development of this first generation of unisex products, luckily validated by pharmacists and clinical studies. With a significant concern to notably respect an eco-friendly origin for the sourcing of their raw materials, essentially in order to reduce the risk of allergies, and thus a choice towards natural components.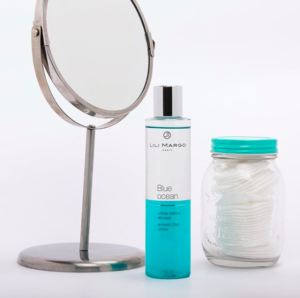 Pursuing the successful first range, the new Secrets de Lili (Lili's Secrets) beauty and skincare collection was patiently awaited and logically received a flow of beautiful reviews. Particularly regarding the complementarity between this technological care and the selection of natural assets involved in the composition of this Secrets de Lili cosmetics line. Indeed, after a focused market study, having analyzed multiple outlets, and actual trends, the laboratory decided to develop a set of innovative products. For example, the matifying masks, based on the virtues of kaolin, necessary for the Sebum Control. The same size Sweet Scrub, made of apricot kernels, able to clean any skin and reduce the altered pores.
Another cleansing lotion, the Blue Ocean is notably made of natural malachite stone, which is here acclaimed for its active properties and its antioxidant action. Moreover, it's efficient against oxidative stress, within a deep skin cleansing. This two-phase tonic natural lotion, is able to be shaken and mixed for a proper homogenized solution, in order to refresh your skin, thanks to completing hydrating virtues.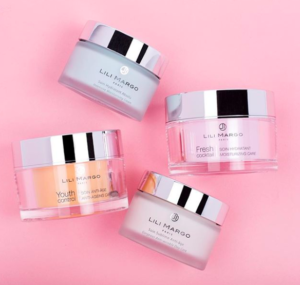 Among the other natural resources employed by Lili Margo, and this time rather exotic, note also the use of the essence of cassava, entering in the composition of the Youth Control cream. This product can be used to regenerate your skin, for a tightening effect without delay.
The pink so Fresh Cocktail, meanwhile, focuses on reactivating the production of melanin. This famous biological pigment able to offer you a glamour skin tint, reinforced here with an optimal hydration.
In the other hand, did you know about the benefits inherent to the organic desoxine effects, derived from the myrtle? Included in the unique Green Detox gel mask, it contains a detoxifying action and moreover it eliminates toxins, thanks to a protocol of 3 steps. Among them, we count the massage oil, the cleansing milk, full of vitamins in a flashy revivifying green apple packaging.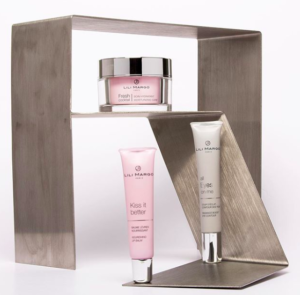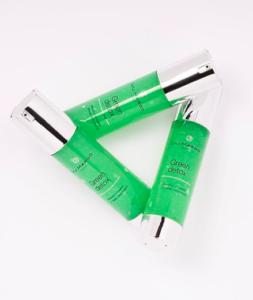 The grey All Eyes On Me solution and its homolog, the pink Kiss It Better represent together a perfect combination. Therefore, the first one is an eye-care, able to reduce dark circles and puffiness around your eyes.
Whereas the other one is a nourishing lip balm, that can offers a flow of freshness and brightness, for a shiny smile, after the eventual application of a first dental preventive care.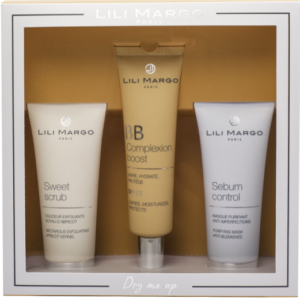 Because the beauty of a woman at any age is as precious and natural as that of a flower, the Lili Margo skincare line meets the needs for all generations and could also be found in 6 different thematic boxes. Once again, you would notice that they are baptized with poetic names, like the original names used for the traditional range and sometimes inspired by famous songs, like this Dry Me Up box set.
All of those could be ordered in the official website and along many drugstores, spread all around the World.
---
One last point, in order to expand its connection with the fashion galaxy, Lili Margo associates with its own #LMicons ambassadors, and by the way still hires new influencers, ready to contribute for the elaboration of a strong clientele community. Those get benefits in return of their involvement, like being a special guest, among other loyal clients, VIP and supports, to the new company's biannual Fashion Week event, Beauty Meets Fashion.
For instance, on the video below, you could enjoy the last ceremony, occurring under the prestigious top floor Coupole event space, of the Printemps Haussmann. This Fashion Week party was the occasion to introduce the new Lili's Secrets range and highlight the new creations of the famous raising French designer Sami Nouri, through a fashion show, sponsored by the Danish castellan Michael Linhoff, owner of the Château du Bois Guy, an eco-lodge located close to Rennes, in Britany. This cultural night also showed up two raising artists, the singers Lukas Abdul and Noemie, both hosting an emotional and entertaining live music showcase.