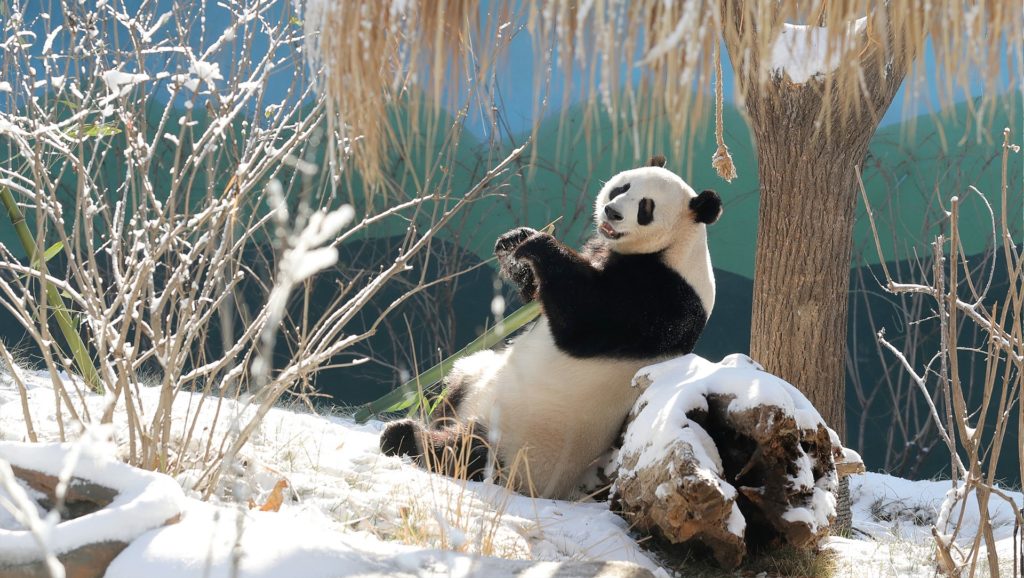 Christmas is just around the corner and it's an opportunity to discover our selection of last minute gifts, spreading an authentic real French spirit in your place. From candles, perfumes, cosmetics or other decorative elements. By Alexis Lery
---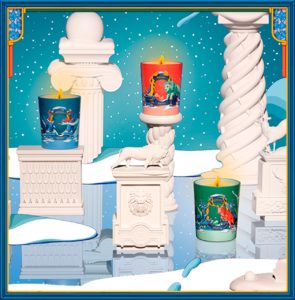 We're glad to start this Christmas selection, with three Animaux Merveilleux imagined by Diptyque (already mentioned in our full candle article here) and the contribution of the French artist Ugo Gattoni, with the Sapin de Nuit candle. Here, the deer mingles its golden antlers with the branches of a tall decorated Christmas tree. In this jar, enjoy the essences of Siberian and Canadian pines, sparkling under icy notes of eucalyptus and peppermint. Therefore, this Sapin de Nuit candle holds an aromatic woody note, so emblematic of these wintertime celebrations, especially since this candle captures the invigorating beauty of an aromatic pine forest. On top of that, in order to preserve its fragrance and protect its wax, this Sapin de Nuit candle comes with an elegant black bakelite cap. 70g/190g (photo credits: Diptyque).
Then, we find the Fleur Majesté, another scented candle starring a majestic Lion releases a warm fragrance, while rubbing his muzzle on a flavorful flowerbed. Indeed, an armful of rare roses warmed with spices and fiery cinnamon, this Fleur Majesté edition holds a daring floral, in order to reveal a living and dazzling energy. Again, in order to preserve its assets and protect its wax, the Fleur Majesté candle comes with an elegant black bakelite cap. 70g/190g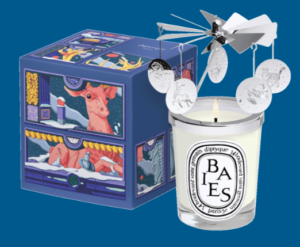 Last but not least, we follow with the Ambre Plume candle, featuring another type of animal, an intriguing Swan spreads its wings above a rocky hill, awakening new scents. Therefore, the Ambre Plume candle brings a durable sensation of a delicate radiance, including some bright orange, cinnamon and ginger able to vibrate your interior with a main green touch. A fair combination explicitly softened by a deep amber accord, still protected with an elegant black bakelite cap. 70g/190g
Cherry on the cake, also discover the fairy silver Carousel able to turn on itself thanks to the heat of the flame of your candle. Matched with this Animaux Merveilleux' thematics (Marvelous Animals), enhance a winter tale in your table, through these amazing sparkles arising around this magical invention. This incredible accessory is only available in a very limited edition, to dress up the 190g Diptyque candles for any festive occasions. 50 euros
More information on the official website or on our article about scented candles. Don't also miss to celebrate with Diptyque their 60th anniversary between the 19th and the 23rd January 2021, from 8am until 8.30pm. An exclusive olfactory hopscotch, full of surprises would wait for you at the Galerie de Chartres in the gardens of the Palais Royal.
---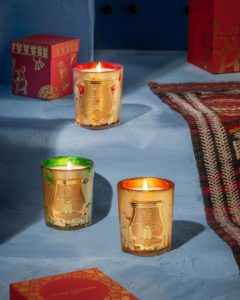 Pursuing on this candle line, this time Trudon visits the enchanted alleys of an imaginary enchanted bazaar, nested somewhere between Orient and Occident. Benefiting of the wax expertise of this ancestral French house, the quintessence of a couple of Mediterranean atmospheres would naturally express their scents at your place, through a fireworks of warm lights, colored glass paste and highlighted by the multiple subtle golden-copper reflections from the jar. The result of this series is a bewitching profusion of countless spices guiding you towards a scenery of authentic tales from the Thousand and One Nights (photo credits: Trudon).
Therefore, somehow reminding the mysterious atmosphere emanating from some Medina, the surrounding glass of these scented candles were cracked with gold leaves carefully affixed by hand and vibrating with light. Indeed, preserved inside fancy packagings, dressed in an intense red brick color, you would get an amazing first impression of fine golden sketches, illustrating traditional Moroccan objects… Thus, you may identify a couple of babouches (slippers), censer, along a real Fez hat, besides a hammered tray and behind some oriental jewelry. Moreover, on some sides, you could as well recognize a wall of the Medina, adorned with the genuine Moorish elements reinforced the architectural spirit of these candles.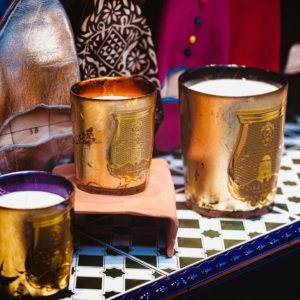 If you have a closer look to these creations, you would easily recognize some emblematic perfumes of Trudon adapted here to this present situation. Therefore, navigate through the mint tea essences of the Ambre version recalling the original Abd el Kader, some accord between leather and tobacco with Anthracite related to the native Ernesto, along the explosion of pine needles from the Bleu Saphir for Fir, the gourmet appeal of some wooden scents emanating from the Émeraude Verte in connection with the best-seller Gabriel candle veil of incense, before the typical Christmas cocktail embodied by the Rouge Rubis inviting Gloria to share its orange blossom sweetness and a glance of evocative spices, such as nutmeg, cloves, cinnamon and cardamom. For your information, this ultimate creation is a tribute to the birth of a luminous impulse made to celebrate its concentrate of cedar, patchouli from Indonesia and vetiver from Haiti.
This Grand Bazar Enchanté selection is available in 3 formats:
Classic candle 270g: 85 €
Intermède candle 800g: 230 €
Large candle 2.8kg: 540 €
More information on the official website or on our article about scented candles.
---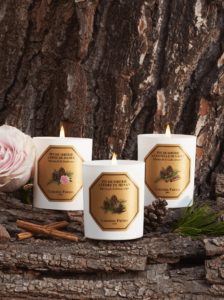 From the same manufacture, Carrière Frères combines a wedding between Siberian pine and three noble scents, those are Dades Rose, Henan Cedar and Galle Cinnamon. As far as we know, these colorful associations may of course regarded as many invitations to travel, while unveiling numerous facets of this precious wood, coming straight from the other side of the Planet. Adding to this, its virtuous essential oil is used for ages as an aromatherapy classic (photo credits: Carrière Frères).
Adapted here with three compatible essences, this Siberian pine feels good and notably sublimes the Dades Rose, an ancestral Moroccan variety, whose particularity is to flourish in the middle of the desert. This woody-flowery association precedes the unexpected orchestration with the majestic Chinese cedar, spreading here its elegant woody and leathery notes. Nonetheless, the spicy touch of cinnamon from Sri Lanka, glorifies once again the finesse of the Siberian Pine and offers it more warmth and voluptuousness.
In brief, these three precious scented candles are presented in pretty boxes, decorated with charming illustrations, in order to better preserve and announce the upcoming generosity of resin and pine needles, or the leather and spicy approaches kept in the wax. Average weight: 185g / recommended price: 52 € for an expected combustion time of 45 hours.
More information on the official website or on our article about scented candles.
---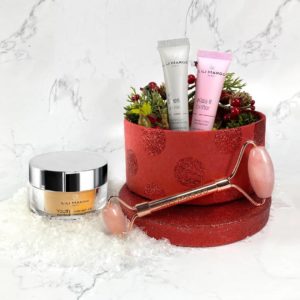 Still wondering which kind of gift to offer for Christmas? At this occasion, Lili Margo offers you a Roller Jade, for each Xmas box purchased! In relation with our previous topic about the French firm, dedicated to develop a series of natural cosmetics. Therefore, you would be proposed various types of bundles, according to your wishes, potentially sublimated by this Roller Jade, offering you a Spa moment at home and even assorted to the color of the box! A good idea of present, able to match for all skin types (photo credits: Lili Margo).
At first sight, let's tend to stay young, while adopting the complete facial routine included in the Forever Young set. For instance, entrust the All Eyes on Me treatment to hydrate your eye area, while Kiss it Better and Youth Control would easily take care of your lips and your skin. Thus, this Forever Young set is an authentic combination made to preserve the strengths of your skin, by effectively preventing the first signs of aging. The promised result is a plumped skin and less fine lines in order to keep your youthful looking.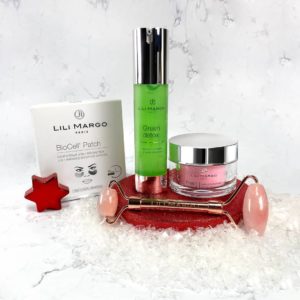 Let's continue our beauty tour in music with this About Last Night combo, born to energize as much as possible your skin by nourishing and hydrating it. Here again, three premium products would undoubtedly become your allies against the eventual signs of tiredness. Furthermore, About Last Night holds enough assets to regenerate your skin, for a visible radiant display in all circumstances.
Then, dive into some Waterfalls, if you're ready for a supreme hydration! In this case, you would be tempted by a charming association of exotic references, highlighted by the preparation stage embodied by the Blue Ocean Lotion, completed by a BioCell 'Mask to relax your visage and before the final touch thanks to the Fresh Cocktail Moisturizer, strong of a formula composed of shea butter, aloe vera and cucumber ensuring some cell regeneration and stimulation. In fact, a real marriage of three jewels whose inner mission is to naturally provide you a real hydration cure, for immediate results and a natural healthy glow effect!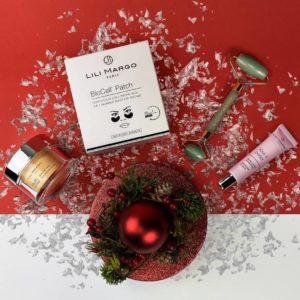 This time, you would be surely seduced to enjoy some Sweet Dreams alloy? Indeed, this is an authentic nighttime routine for my skin, starring 3 products, able to pamper you and take care of your tired epidermis, especially after a long day at work! This new trio would leave you with a fresh face at your wake up the morning after, with enough energy to face a new day.
Last but not least, in the Drop the Mask box, you would find 3 masks dedicated for 3 different missions, in order to adapt yourself according to your desires and needs. This box notably includes the illustrious Green Detox, a concentrate of natural active ingredients and vitamins able to stimulate the detoxification and the natural antioxidant system of your skin, in 3 stages (gel on application, oil for massage and milk for rinsing). Then, apply the BioCell mask which is made with Bio-cellulose. In fact, these masks are made to help you to reach a deep hydration of your skin, while maintaining enough water on the surface. Don't miss this cocooning moment imagined to smooth your epidermis, and this without moderation. For your information, they can be used together or separately, depending on the desired effects.
More information on the official website or on our article about their wider range.
---
Completing the other bundles proposed by the French laboratory Institut Esthederm, discover this year with the Rituel des Essentiels box. Thus, this package would propose you a combination of treatments, fulfilling a radiant complexion, dedicated to erase invisible pores, for a sweet and velvet skin, in all seasons. Organized within 4 simple steps, it's a good way to start the discovery of the wide range, put at your disposal by the Institut Esthederm.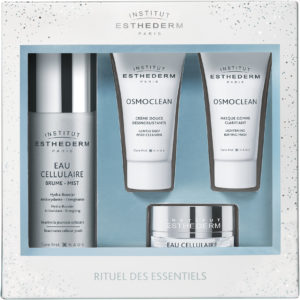 Therefore, you're invited to start this beauty ritual with the Crème Douce Désincrustante (5ml), inspired by the professional method developed Institut Esthederm. Your skin would be pleased to adopt this beautiful cream able to rid your skin from any traces of impurity nor pollution, and even tightening your pores. A good introduction within this skin able to provide you a good face care, thanks to a deep cleaning, reinforced by the extract of boldo which can protect any fragile skin flora (photo credits: Institut Esthederm).
Then, follow with the mission with the Masque Gomme Clarifiant (5ml), also ready to tighten your pores and illuminate your complexion. This second step is very important through a professional deep cleansing method, gained with an exfoliating-clarifying cream that can eliminate dead cells, and refine your skin texture and tighten pores. After a short exposure time, its grain-free texture gently erases (with the gentle upward movements) in order to reveal smooth and velvety skin. The result is a brighter complexion and even, the irregularities would eventually fortunately fade time after time.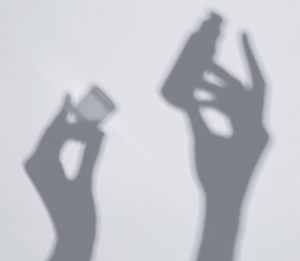 In addition, you should complete your treatment with Eau Cellulaire (30ml), intended to energize and boost the hydration of your skin. Indeed, the iconic Eau Cellulaire is able to wake up any types of skins, notably tarnished by winter. Indeed, this is a real hydration booster, doped with the antioxidant hyaluronic acid, which contains all the essential elements to enhance cellular metabolism, for a healthier skin.
Finally, don't miss the Crème d'Eau Cellulaire (10ml) made to help you achieving your beauty ritual, by hydrating, detoxifying and plumping your skin. Its beautiful comfortable texture, subtly scented, is enriched with a series lipids, these are similar to epidermal lipids. For your information, these lipids would boost the natural hydration by stimulating aquaporins, in order to find a continuous thirst-quenching comfort, reinforced by a bunch of polysaccharides obtained by a genuine biotechnology process, forming a perfect invisible protection against external aggressions and even the usual cold weather occurring in winter.
More information on the official website or on our article about their hyaluronic acid range.
---
We pursue this tour with a design collection, both imagined and designed in Paris, by the Compagnie Française de l'Orient et de la Chine. Under the supervision of Valérie Le Héno, the artistic director of the also so-called CFOC, you would find a wide range of furniture and decorative objects full of discreet luxury. This unique selection imprinted of exoticism was made possible thanks to the huge efforts paid by numerous skilled craftsmen from Orient and Asia, a proven quality reinforced with their exceptional ancestral know-how. The result is an authentic and colorful selection, fair and respectful to the contribution of each one. Explore here a set of Christmas boxes, offering a set of contemporary pieces with a refined design (photo credits: CFOC).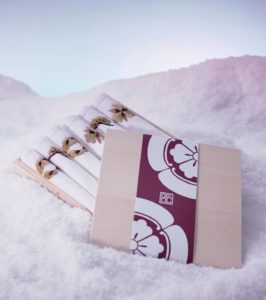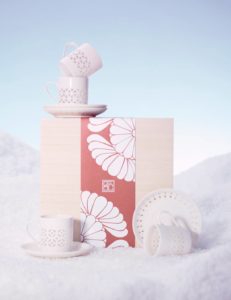 Let's start with a set of 4 coffee cups, an ORYZA porcelain made with linear patterns, inspired by grasses native to the East Indies and China, are made by perforation using a stencil; an artisanal technique called grain of rice. Then, the bowl is then covered with a transparent glaze for a trompe-l'oeil effect, available in 3 sizes to match the bowls with each other and multiply the uses.
Then, a set of 6 napkins showing these towels crafted from bleached linen with a day, made of a colorfast cotton embroidery finish highlighting the border. In this case, you would find 5 thread colors (hints of green, brown and beige) inspired from a herbarium, adorned with plant motifs, made by expert Vietnamese embroiderers.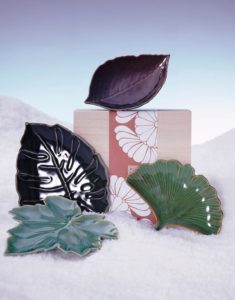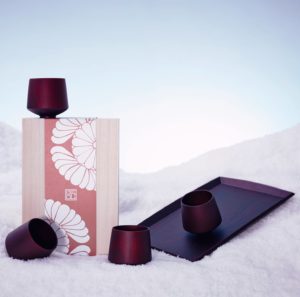 Then, look at these Bowls of the Uddo collection, all made in jujube wood. Imagined by craftsmen from the province of Fujian, in China. Carved in the mass, these objects take the traditional Japanese forms. To complete this, opt for the Ono tray, composed of ash wood, whose trays are finely sanded in order to enhance each grain of this precious wood.
On top of that, a box with different plates inspired by many leaves of trees (maple, gingko, philodendron…), realized by artisans from the Hunan region, still in China. You could admire a delicate glaze and vitrified transparency, obtained during this artisanal cooking process.
More information on the official website.
---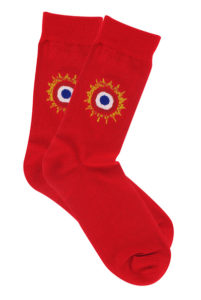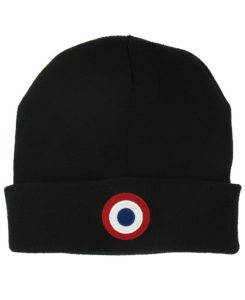 In a decorative part, the Boutiques de Musées proposes an exclusive selection of gifts related to famous national museum, that the random visitors would have the chance to bring back as souvenirs, from the many boutiques of the RMN network (photo credits: Réunion des Musées Nationaux).
Among them, we count the prestigious French sites, such as the Louvre Museum, Orsay Museum, Centre Pompidou, Grand Palais… The team of these different entities paid much efforts to promote those cultural goods.
For example, the Marble Court store of the Palace of Versailles proposes an interesting selection, linked to the History of this emblematic Castle. That hosted several important events, within the former French royalty, but also from the French Revolution.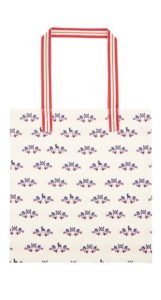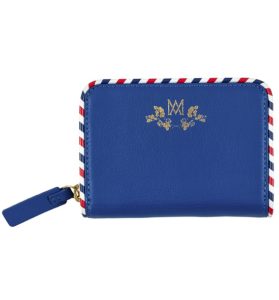 Therefore, a line of accessories, inspired by the representation of the Sun King and the illustrious tricolor cockade (mostly known as the symbol of the French Republic), has been exclusively designed for the RMN. This selection is mainly composed of a sleep mask, t-shirts, different pairs of socks and even a hat, like in the good old time!
Moreover, other clothes are also available such as some Versailles silk pouches, designed and manufactures by Pochette Square, or even the maroquinerie imagined by the former model Ines De La Fressange. These different elements are proudly handmade in specialized artisan workshops, notably using carefully selected leathers from premium sources.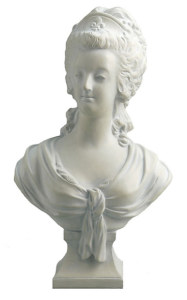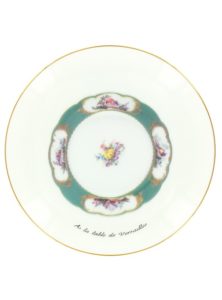 Another partnership as well emerged with Petit Jour Paris, a French brand created in 1977 by Thomas Lettman. In this case, Soledad Bravi seemed to have so much fun while redrawing, in a different way, the two "superstars" of Versailles, Louis XIV and Marie-Antoinette. Nonetheless, the illustrious Sèvres manufacture has produced several porcelain models representing Marie-Antoinette, of which you could order here a hand-patinated reproduction, whose mold was made from an imprint of the original masterpiece.
Then, have a look at the porcelain line made in France by Animal Fabuleux, inspired by the most beautiful treasures of the royal collections regarding the tableware accessories. Thereafter, these fine pieces embody a certain refinement and charm, so emblematic of the French way of life.
Other types of jewels are also there, like this bracelet made with Bangle Up Paris or the Elisabeth of Austria themed collection, inspired by a stolen ring worn by her on a portrait realized by the painter François Clouet (circa 1515-1572).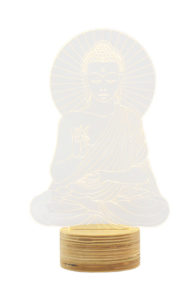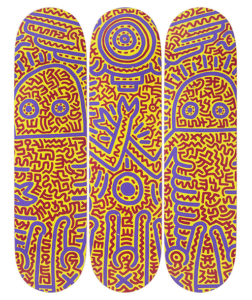 Still in the same inspiring Versailles Palace, why don't you get tempted by the 3-color line consisting of 3 painting pots. Then, you would find a golden one, emblem of Louis XIV, a green version echoing with the colors of the surrounding gardens and a light pink, inspired by the atmosphere emanating from the legendary Queen's room, Marie-Antoinette.
For more contemporary goods, the Skateroom collaborates with the spirit of great contemporary artists, such as Keith Haring or Jean-Michel Basquiat, in order to create unique artistic editions adapted on counter-culture mediums, such as skateboarding canvases.
Last but not least, in order to highlight this ensemble, have a look at the Budda lamp developed by Nir Joseph Chehakowski, the notorious designer of the Studio Cheha, based in Tel Aviv. As far as we know, he can create unique, functional and original products, combining art and design.
---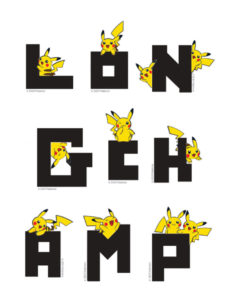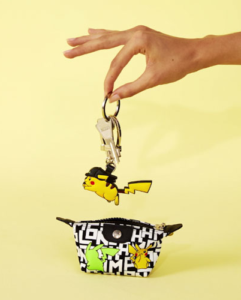 Keeping with some original maroquinerie, the ancestral French company of Longchamp associated with the Japanese kawaii Pokemon collection to wear their legendary Le Pliage bag with this yellow cartoon character from Japan (photo credits: Longchamp x Pokemon).
Therefore, this limited edition collaboration features these two iconic entities around a set of four different monogram bags, adorned with the black and white LGP canvas, featuring this Pikachu creature, specially designed for the fashion house. Indeed, the mascot of the Pokemon adventure wears a jockey's helmet paying homage to the long Longchamp equestrian tradition.
"This partnership sees two iconic brands renowned for their creativity and design collaborating on a range of products that uphold Longchamp's tradition for quality and luxury but add a fun and playful twist that is sure to appeal to fans of both companies" admits Kenji Okubo, the President of The Pokemon Company International.
Either available in embossed
leather
or in
canvas
, especially if you are
Pokemon GO
trainer… Go get your original
accessories
would give you a notable support in your
Pokemon
hunt, to carry your phone or your picnic!
Learn more about these four exclusive versions of
Longchamp x Pokemon
bags on the official
website
.
---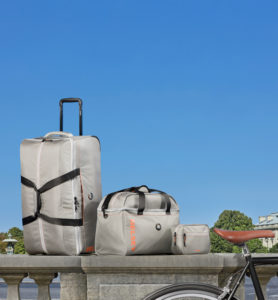 Now, a different bag line approach… Launched in parallel of the European Week for Waste Reduction that occurred in 2019, Delsey Paris developed a whole sustainable collection of EGOA luggage, based on a r-PET process. Therefore, this recycled material is obtained from collected water or soda bottles, before being washed and then crushed. As far as we know, this innovative material contributes to limit the use of any raw material as well as to reduce greenhouse gas emissions. In the same way, this range was undoubtedly born from a wish to save energy and protects the Planet from the main pollution issues related to plastic production and waste.
The result is a brilliant silver collection, respecting the green commitment enacted by Delsey Paris as part of its Delsey Planet program. As a pioneer program for these brand's wills, nonetheless this EGOA luggage selection is regarded as both resistant, light and handy. Like all Delsey products, they are conceived to last in time and may as well benefit from the Delsey Repair service. Therefore, that's why their wheels and trolleys are removable, repairable and exchangeable, because extending the lifespan of suitcases and bags also means helping to reduce waste (photo credits: Delsey).
This EGOA range is available as a Duffle Bag (69cm/139 €), a Cabin Bag (79 €) and a Toiletry Bag (35 €).
More information about this trio on the official website.
---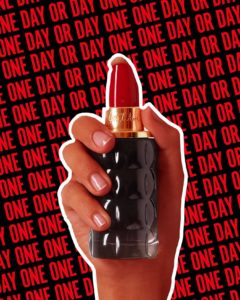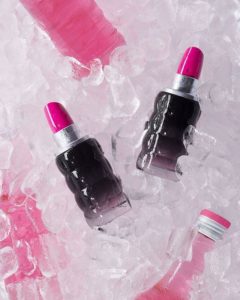 Did you know that the legend of Cacharel also tended to reinvent a certain design in perfumery?
Through one of the most powerful feminine codes, the timeless red lipstick becomes here a new symbol, while embracing a new type of packaging. Whether you consider this flask as a real lipstick or as a decorative object, it's rather the incarnation of a feminine asset into the formula of a Yes I Am shout! Available in two versions, one with a golden or purple collar and the other one with a pink one, this Yes I Am perfume stands out with a deep smoky black body and an intense red spray, undoubtedly for more mystery… (photo credits: Cacharel).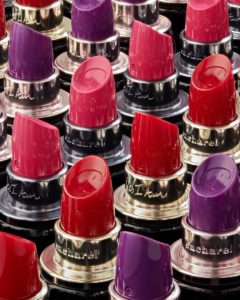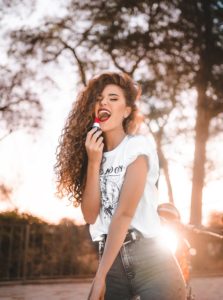 Depending, on the
golden
,
purple
or
pink
collar, the inscription
Yes I Am
is delicately encrusted opposite the
Cacharel
's logo. Then, besides the sculpted smoked glass
flask
, the
Yes I Am
is a luxurious
innovative
object that contains and suggests a
fragrance
featuring a glamorous
color gradation
. Moreover, from this daring
design
, we should add the technological
complement
, featuring the
Yes I Am
scent, able to release the
juice
within a complex system hidden inside the
bottle
. Indeed, this
mechanism
requires no less than seven different pieces when usually two are enough for the same type of
structure
, offering a convenient
functionality
while allowing an intuitive gesture and a sensual moment.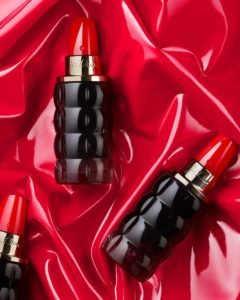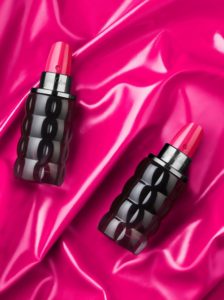 Regarding the contents of this
Cacharel
masterpiece, imagined by the duet
Honorine Blanc
and
Christophe Raynaud
, you have here an authentic
Spicy Cremoso
, a specific accord based on
Accord Milk
,
Sandalwood
and of course
Cardamom
. By the way, this specific
note
is rarely present in feminine
perfumes
.
Therefore, this Eau de Parfum juggles between two major contrasts, the exotic and stimulating essence of Cardamom and the sweetness of a creamy accord, starring on one side, a sparkling fruity cocktail of raspberry and tangerine. On the other side, you would surely enjoy the freshness of a floral wedding between the flavorful Gardenia, Jasmine and Ginger white flowers.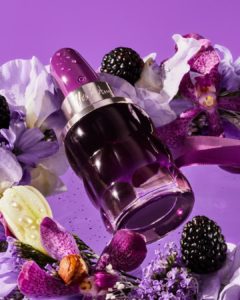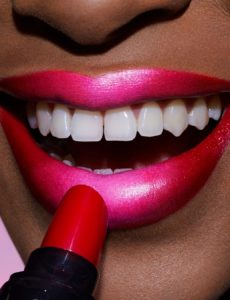 In fact, a series of seductive scents contributing for promise of a unique olfactory identity whose power lies in its daring contrasts. Otherwise, if you feel like for more pink atmosphere in your life, the Yes I Am Pink is obviously is dedicated to you, with its same basis of Spicy Cremoso accord, reinforced here with the fruity complements of Pear and Raspberry, Jasmine and Orange Blossom petals, supported by a synthetic Amber base note.
The Yes I Am Fabulous fragrance reinterprets the signature accord of the original Spicy Cremoso, is this time inspired by Chai Latte turned into a more intense touch of Fruity Cremoso. Created by Honorine Blanc, in this purple rain, don't miss a fruity floral and oriental in which a seducing blackberry meets purple heliotrope, a flower known for its sensual wake before being enveloped in a fresh hazelnut milk for a happy end on your skin.
---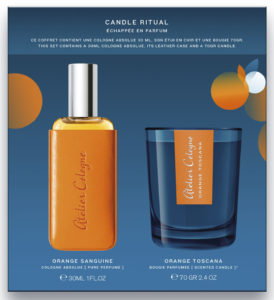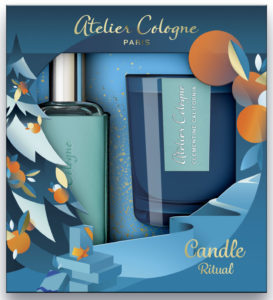 Last but not least, discover the different Atelier Cologne boxes for Christmas, mentioning the Clémentine California (also lately available in a collector's sunny bottle signed by French artist Quentin Monge and its travel case), proposed here in a Candle Ritual box (in a format of 30mL and a scented candle). Therefore, its iconic Cologne Absolue. You would be surely pleased to rediscover this solar composition of Clémentine California, full of emblematic notes of clementine from Italy sublimated by delicate touches of juniper berries from Turkey and even vetiver from Haiti. In fact, an ideal summer fragrance, still made up of 92% natural ingredients. 75 €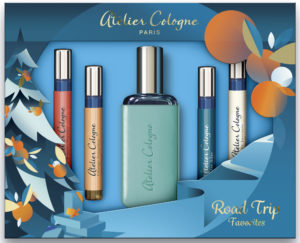 Unless you're more into an Italian mood, recreated here with the combination between the Orange Sanguine fragrance and the Orange Toscana candle (rich in orange notes and exudes a zesty and punchy aroma) which would invite you to admire the Italian sunset. The perfume is an explosion of Mediterranean notes of local Blood Orange, Chinese Geranium and Australian Sandalwood. All these jewels, again from 91% of ingredients of natural origin, are able to subtly balance each other to offer a real freshness and naturalness, for more sunshine in your bottle! 75 €
Also get tempted by the Road Trip Favorites box, including a selection of sample from a couple of shiny best-sellers from Atelier Cologne, such as Clémentine California 30mL, Pomelo Paradis 4mL, Orange Sanguine 4mL, Cèdre Atlas 4mL and Oolang Infini 4mL) 80 €.
More information about this trio on the official website.
---