How to become a French magician? From the Musée de l'Illusion until the Double Fond theater, passing by the Sweet Bazar!
6 min read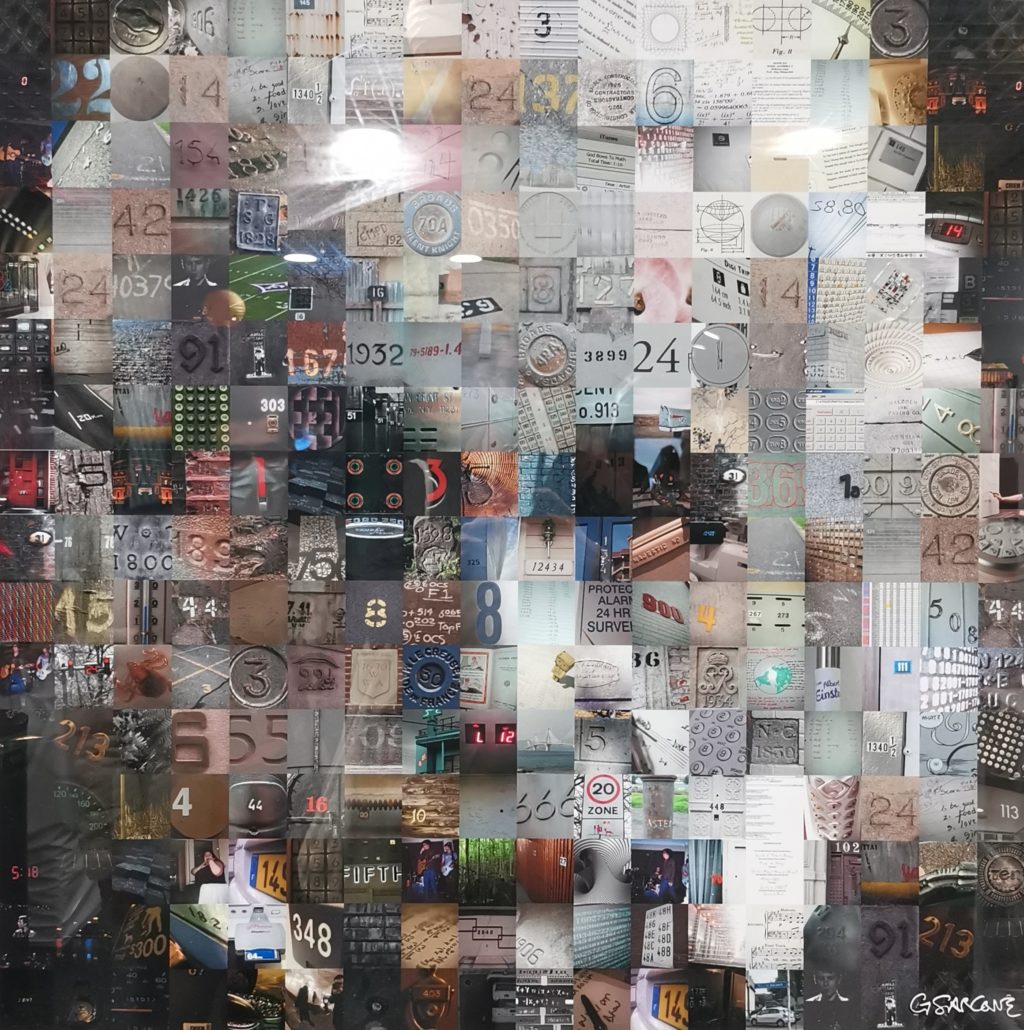 Paris is internationally famous to be the City of Lights but could also be baptized the Magical City, since anyone can feel some magic in any of its corners. Moreover, the illusionism may be considered as a genuine pillar of the French culture and as a mysterious science preserves so many secrets to be unveiled through a couple of shows or places. That's why, we would guide you here into a selection of different magical Parisian sites, where you would get the opportunity to get immersed as much as you desire in this World of fantasy! By Alex Plato
---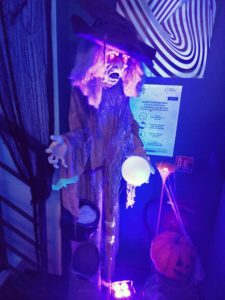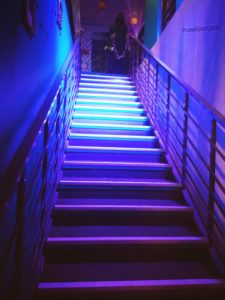 Open at the end of 2019 and after an international presence in Dubai, Toronto, New York and Shanghai, the unmistakable Musée De l'Illusion welcomes you in the center of Paris, a few steps away from Beaubourg and its Centre Pompidou. A real temple dedicated to the magical arts, tainted with a hint of pedagogy, in order to explain you how are invented the popular tricks (photo credits: Alex Plato).
Whether you visit this multisensory experience alone or with your family, it would be for sure an unforgettable moment to get an educational path, in a playful atmosphere. Therefore, it wouldn't be difficult to immerse yourself in such a fascinating and unique museum, where you may get the opportunity to observe no less than 70 various fascinating illusions, each one naturally being as intriguing as each other one.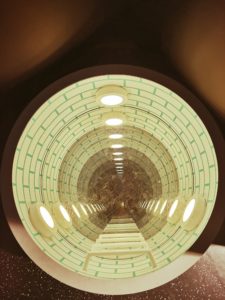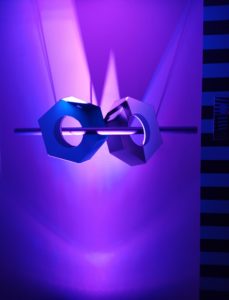 This ensemble of marvels are able to either fascinate young and old. It would be a good occasion to have fun while learning about these popular tricks and mysteries, often visible in movies or random shows.
Let your senses get amazed and even sometimes disturbed, while your feeling of perception above reality may as well be challenged. In summary, an unprecedented experience impatiently waits for your venue between holograms, puzzle games and optical illusions.
In fact, considered as playful as educational, this innovative museum transports your inner sensations into a world of fantasy, cradled with multiples incredible installations, completed with rational and scientific able to provide you enough explanations that should amaze you, like this bottomless well.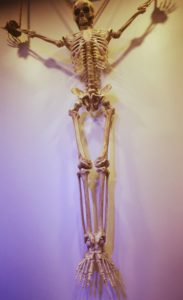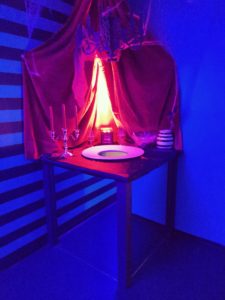 For more fascination, here are some of the stages of the multisensory journey offered by the museum, starting from the overturned room, where you're invited to take unusual photos of your relatives, in different wacky positions and therefore defy gravity. Otherwise enjoy a special meal, with your head suddenly appearing in the core of a plate. A true scary effect, especially at the time of the Halloween installations!
Then, passing by the illustrious Beuchet chair where here the chair is actually perceived in two parts, despite located at different distances from the viewer. This time, by mentally reconstructing a chair (which does not exist), anyone's brain puts the two people side by side, by mistaking their respective sizes.
Not far from there, the Vortex tunnel is a long straight tube, where your brain would undoubtedly make you believe that you would never reach the exit.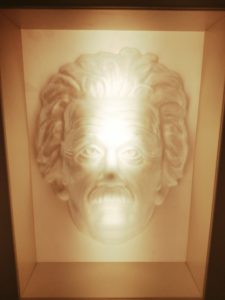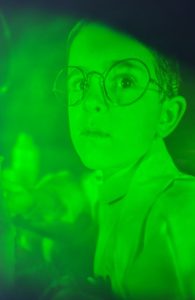 For instance, this unexpected experience requires a real self-confidence to get through this non-stop turning obstacle, while even keeping feeling it moving forward when your eyes are closed. As an authentic daring challenge, we advise to come through this crazy corridor, fighting against these strong three-dimensional forces that would may make your head spin round and round…
Don't also miss these various holograms, representing these amazing images provoke real 3D illusions and everybody is already used to them, since they are omnipresent in our daily life, notable on banknotes and credit cards, in particular. However, inside this museum, you would meet in your path a series of holographic portraits, along other kinds horror-grams and various images of different effects, made to transform their appearance, of course depending on where you stand.
Musée de l'Illusion
, 98 rue Saint-Denis, 75001 Paris (France) / Phone: +33 (0)7 66 72 76 40 / More information on the official
website
. / Adult fare: 18 €, kids: 5 € & family package (2 adults + 2 children): 45 €.
---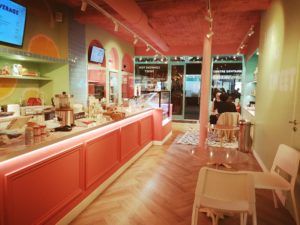 After this intense journey in illusion, just in front of the museum, why don't you take a break in the Sweet Bazar? Awake your own gustatory senses with a series of sweet and often homemade culinary creations, notably to compose yourself thanks to endless and unique combinations.
Behind this joyful temple hides Leslie Sawicka, who also founded the nearby Musée de l'Illusion, and imagined an original concept store offers you to enjoy a trip in Wonderland, full of pinky colors. Indeed, don't miss to shoot your friends at the swing or at the immobile carrousel, recreating a fantastic framework. A few steps away, you would find some shelves highlighting a whole range of funny kitchen and party utensils, eventually helping you to cook your more imaginative pastries!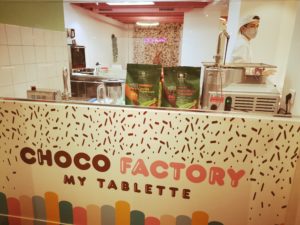 Facing this stall, you may express your passion for chocolate, since you could make your chocolate bar (dark or milk), built under your eyes by a master chocolatier and topped with several charming surprises, according to your own taste. Therefore, at Sweet Bazar, in less than ten minutes, opt for your customized cacao delight, possibly sublimed by a selection of natural French products, such as violets, muesli or even dried strawberries.
In the same mood, ask for your favorite waffle, also here designed by a Chef, leading to a hazelnut or praline waffle, topped at your desire… Otherwise, ask for a seasonal pie, following some recipes imagined by the skilled pastry chef, Sandrine Baumann-Hautin, as well prepared at the demand. Moreover, in order to accompany these sweets, make way for fresh milkshakes, smoothies, iced coffees or hot drinks, like their delicious hot chocolate, again maybe topped with a smooth whipped cream. You definitely wouldn't forget your passage at Rue Saint-Denis!
Sweet Bazar, 133 Rue Saint-Denis, 75001 Paris (France) / Phone : 00 33 (0)6 12 07 50 00 / Open from 10am until 8pm. More information on the official website.
---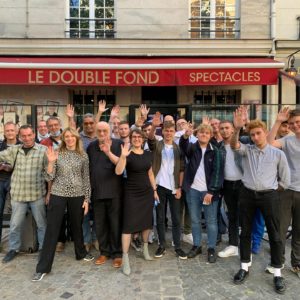 In case you want to learn more about these magic tricks, you could knock at the door of the Double Fond theater. Created in 1988 by Dominique Duvivier, this unique structure is also a school dedicated to the displaying of magic arts. Already renowned as a reference for a local so-called café-theater (combining these two functions), this magical temple already hosted generations of illusionists at the occasion of intimate shows, proposed all year long (photo credits: Double Fond).
As maybe the only place in France where you can attend this spirit of magic anytime and eventually directly exchange with professionals. Indeed, apart from the spectacular side, many conferences are often organized, in order to organize an authentic go-between among an enthusiastic audience and a bunch of passionate magicians, all inclined to dispense their respective specialties, such as close-up, along some staging methods, for sure mentalism, card and coins tricks and even magic entertainment for kids…
In this sense, also a good way to host the first school in the World to offer a real professional certification to become officially a magician, thanks to a French title of an equivalent level of Bac+2).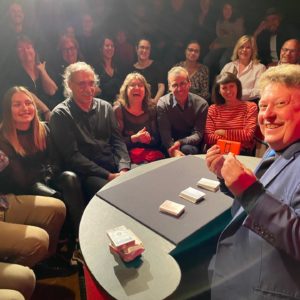 For instance, the essential mission of this singular university is to fulfill the needs of all the potential wannabes willing to practice the profession of magician in a professional manner. Furthermore, in order to answer to any individual project of each trainee, according to his level, his objectives and his professional background, a fully-equipped performance hall remains at the disposal of the pedagogical team for a proper training in professional conditions.
Therefore, an effective audiovisual device allows the participants to stay tuned in real time. Cherry on the cake, the tuition is lead by a couple of talented professors, proud of a strong experience, who are happy to share their know-how to these newcomers.
In addition to this, a partnership has been settled with the oldest magic shop in the World, the Mayette Magie store proposing a whole equipment set for any starter. Depending on the objectives of each intern, a personalized buying advice is as well offered for their professional equipment. A must-have for these trainees, shortly able to display their learnings, while participating in open stages in front of a real audience, along other volunteer actions as part of the school's partnerships with various charities.
In fact, a good recall to the daily training rhythm which alternates theoretical courses, scenarios, practical work and tutorials. If you want to make your magical dream come true, don't miss your chance!
Double Fond
, 1 Place du Marché Sainte-Catherine, 75004 Paris (France) / Phone : 00 33 (0)1 42 71 40 20 / More information on the official
website
.