Why not diving into the Arcachon Bay, within Les 12 de Larros Hotel in Gujan-Mestras, nearby La Maison de l'Huître!
4 min read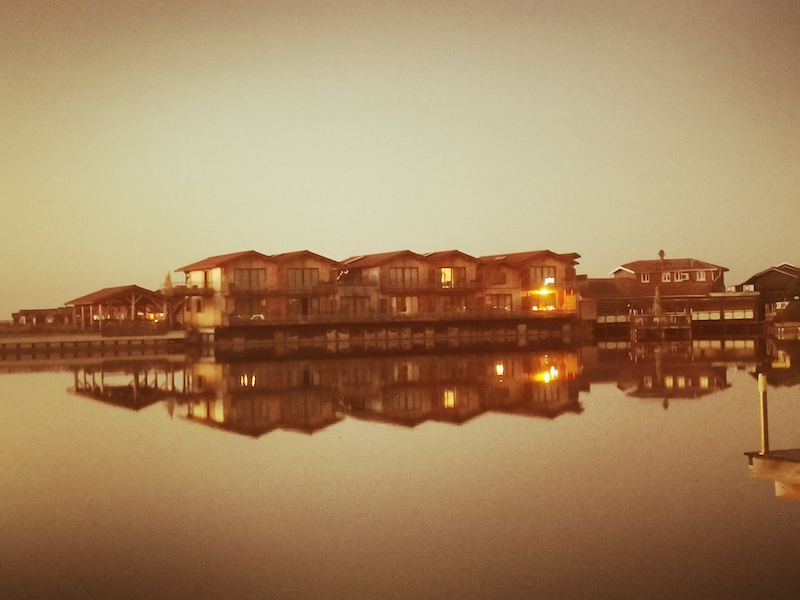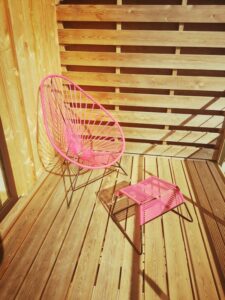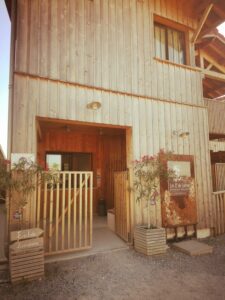 Located on the Atlantic coast of France, the charming village of Gujan-Mestras is directly nestled in the heart of the Arcachon Basin, in the New Aquitaine region.
This small coastal town is a true natural treasure, renowned for its picturesque beauty, its rich heritage and its maritime traditions. Situated just a couple of miles from Arcachon, Gujan-Mestras has also retained its shipbuilding traditions, and the surrounding oyster yards would naturally offer you a fascinating insight into those brilliant and endless horizons.
Apart from this, why not navigating through the other attractions of Gujan-Mestras, settled in the magnificent Arcachon Bay?
Therefore, this vast salt lagoon is bordered by golden sand beaches, colliding with large surfaces of pine forests and wild dunes. Perfect conditions for water sports enthusiasts, through the possibility to practice some sailing, kitesurfing in the Hume Beach and of course swimming. In addition to this, you would quickly face that this Arcachon Bay is as well a paradise for bird watchers, with a rich birdlife, starring gray herons, black-backed gulls, or even white storks.
By AP
---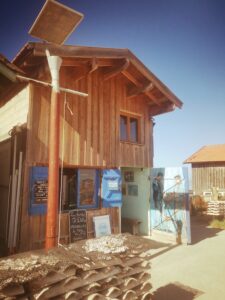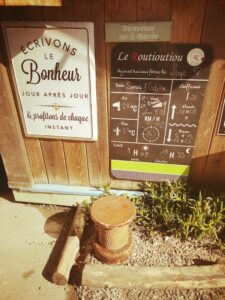 Otherwise, Gujan-Mestras is often considered as one the capitals of oyster farming in France. In a region which is famous for its delicious oysters, and where many oyster farms offer guided tours to learn more about the growing and tasting process. The coastal path, which winds through the oyster beds, offers a breathtaking view of these marine expanses and of the sea artisans who have been working there for ages (photo credits: AP).
Indeed, Gujan-Mestras has a rich and diverse history which brings us back several centuries ago. Thus, this village was once a small fishing village, and its maritime heritage is still very much alive.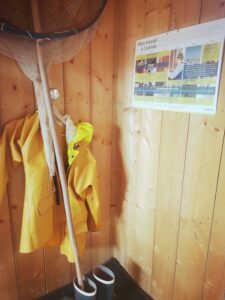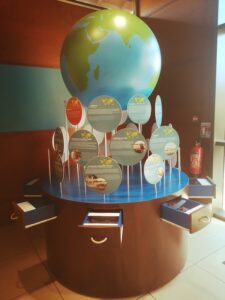 If you wish to learn more about this milenary tradition, we kindly invite you to visit the Maison de l'Huître.
This museum invites you to discover the profession of oyster farmer, along the evolution of farming techniques around times, as well as the history of the oyster culture over the centuries. During the interactive visit of this Maison de l'Huître, you would benefit from an introductory documentary, before following a guided tour and pursuing the discovery of the different thematic rooms and ending with an exterior path, full of pedagogical panels.
La Maison de l'Huitre
, Rue du Port de Larros, 33470 Gujan-Mestras (France) / Phone : 00 33 (0)5 56 66 23 71. More information on their official
website
.
---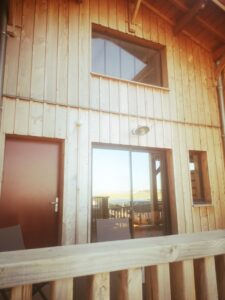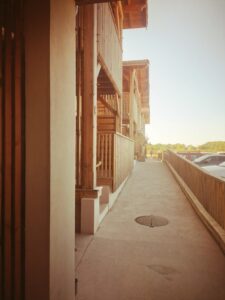 Moreover, on this ideal destination for nature lovers, seafood and marine life enthusiasts, there is also space for art lovers. For instance, as well nested around the magic Port de Larros, stands an uncommon hotel to adopt, if you come by.
Simply named
Les 12 de Larros
, in reference to the magic number of dozen of
oysters
and more precisely the
12 artists
that redecorated its distinct
rooms
. Therefore, this
hospitality
establishment proposes an immersive
contemporary artistic
experience between its walls, thanks to the presence of unforgettable
frescoes
that adorn at least one
wall
from those rooms.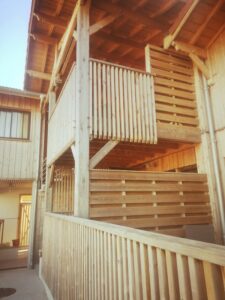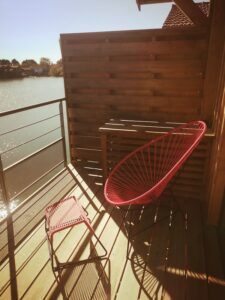 In perfect harmony with the natural beauty of the very closeby basin's waters, Les 12 Larros offers you different perspectives on horizons. This augmented panorama can be particularly illustrated, thanks to at least two wooden terraces (sometimes three), which are oriented on both sides of the laguna.
A perfect way to enjoy a convivial moment between friends, since most of the suites hold a King-Size bed, and a convertible sofa. A fully-equiped kitchen completes this cosy framework, in order to spend a true autonomous journey, cradled by a hint of Atlantic Ocean.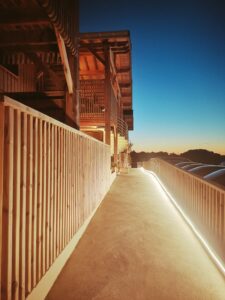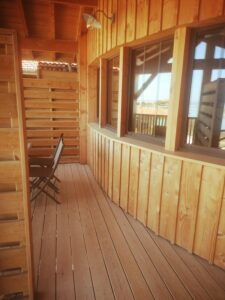 This morning joy is composed of viennoiseries, fresh orange juice, marmelade along coffee pods.
Thereafter, in those large sized rooms, stands a fine decoration where wooden material occupy the main part, from floor to ceiling, passing by sometimes upcycled fancy pieces of furniture. Icing on the cake, those street-art walls add a genuine personality to each of those living-rooms. Those artworks were mostly realized by regional artists, willing to leave a mark on those white areas, and eventually enhance your stay with an explosion of colors.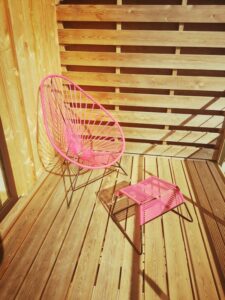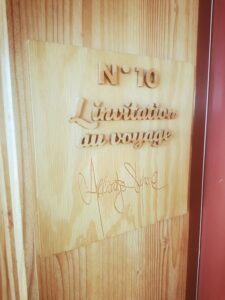 Whatever you prefer the abstraction of shapes and shades, imagined by Stéphane Carricondo in the Invitation au Voyage baptized room, or some floral panorama in La Cabane by CEC & KENZ, also visible in L'Effet Papillon by Mika, unless you prefer some marine influence, inside the Cargo de Nuit by Madame, the Surf À La Salie by Beota, the Vertige de l'Amour room by Selor, or Les Filles de l'Aurore by Rouge, every sensitivity would be satisfied.
Without forgetting those who wish to revive their childhood within the J'ai 10 ans room, created by MOKA, and even the Livre de la Jungle revisited by A-MO.
Les 12 de Larros
, Rue du Port de Larros, 33470 Gujan-Mestras (France) / Phone : 00 33 (0)6 99 75 94 74. More information on their official
website
.