More culture in Nîmes with the Vieux Nîmes, Beaux Arts and Carré d'Art Museums, before swimming at the C-Suites Hotel!
8 min read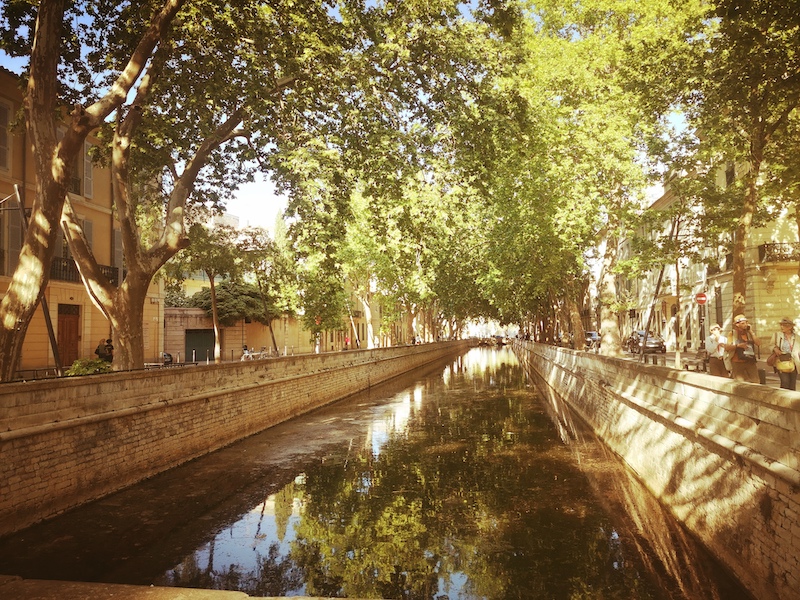 The city of Nîmes offers more surprises than we can expect, especially with the presence of many events but also museums. We are glad to introduce you some gems to visit in and around the city, with various thematics. By AP
---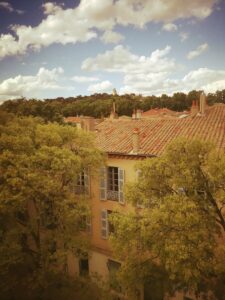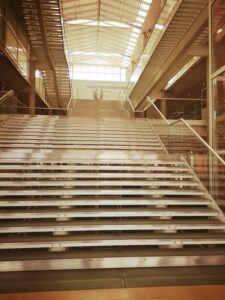 Facing the antique Maison Carrée, you could admire the Contemporary Art Museum, also known as Carré d'Art, which opened its doors on May 8th, 1993. This cultural center, whose name is naturally inspired by its neighborhood, houses an art museum and a central library in the same time (photo credits: AP).
Indeed, this Carré d'Art Museum as well houses a documentation center, specializing in contemporary art, a renowned bookstore and a very dynamic Association of Friends from the Contemporary Art Museum. This completes the regular offer of temporary exhibitions and regularly renewed presentation of artworks, accompanied by different types of entertainment and training activities.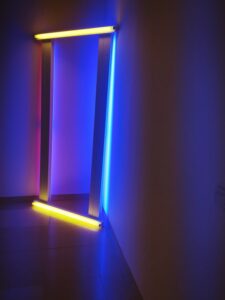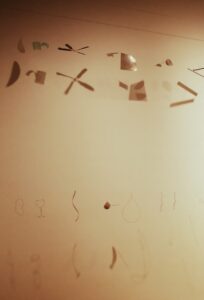 By the way, this edifice has been designed by the British architect Sir Norman Foster, proud of famous realizations like the Hong Kong and Shanghai Bank in Hong Kong, the Century Tower in Tokyo or the Sackler galleries of the Royal Academy in London.
Therefore, the Carré d'Art has been conceived as a large rectangular glassed parallelepiped, displaying translucent lines, opening on a central atrium, which evokes the inner courtyards of houses in Nîmes. Without missing the glass roof conveying sunlight, able to highlight the various reflects from this building of nine levels, four of which are located above the roadway. The last two upper levels are reserved for the museum and constitute the presentation spaces for the permanent collections and temporary exhibitions.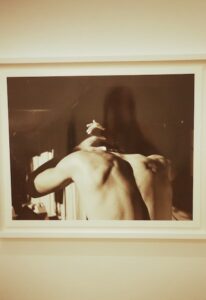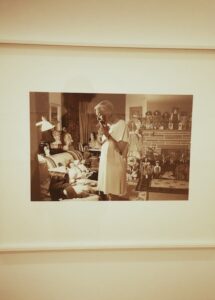 With a surface area of nearly 2,000 m2, this unique edifice offers a modern framework illustrating Art current, spread from the 1960s until nowadays, including nearly 600 artworks gathered around three major axes. Those mention a panorama of French Art with the evocation of some important movements and sets of singular figures, along a presentation of a Mediterranean identity around artists from the south of France, but also Spain and Italy, without missing an introduction of Anglo-Saxon and Germanic trends.
On top of that, From the hall, the visitor is greeted by two impressive artworks that were especially designed for the Carré d'Art. Those are "Mud Line" by Richard Long, whose handprint on the wall in the material gives an undeniable pictorial dimension and "Gaul" by Ellsworth Kelly, whose vibrant opacity contrasts with the transparency of the building, this was the first monumental sculpture to enter French collections.
Carré d'Art – Musée d'art contemporain
, 16 Place de la Maison Carrée, 30000 Nîmes (France) / Phone : 00 33 (0)4 66 76 35 35. More information on their official
website
.
---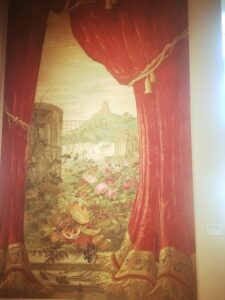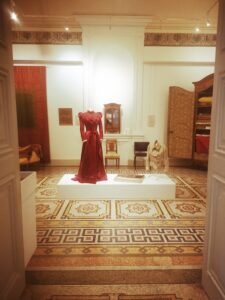 Located in the heart of the medieval city, the Musée du Vieux Nîmes welcomes its visitors in the heart of its pedestrian streets. This museum sits in this charming building facing the cathedral, built between the 17th and 18th centuries, apart from being listed as a Historic Monument, nested between a courtyard and a garden with large dazzling facades.
For your information, this museum has been created on the initiative of Henri Bauquier who decided to transform this former Episcopal Palace, in the early 1920s. Based on this statement, a series of rich and diversified collections has been selected to testimony various facets about activities and life in Nîmes and its surroundings back in time…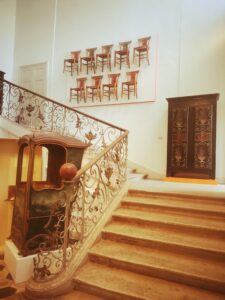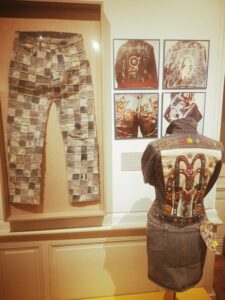 Among them, don't miss the main parts regarding textile and industrial fields, along others aspects about photographs of Nîmes, through its emblematic monuments.
Adding to this, a wide selection of ancient ceramics and furniture pieces is proposed, along fine and graphic arts, plus popular or even unusual objects are proposed. Presented during temporary or rotating exhibitions, those collections may undoubtedly represent strong sources of inspiration for anyone willing to spend enough time on the contemplation of those rare historical witnesses.
Musée du Vieux Nîmes
, Place aux Herbes, 30000 Nîmes (France) / Phone : 00 33 (0)4 66 76 73 70. More information on their official
website
.
---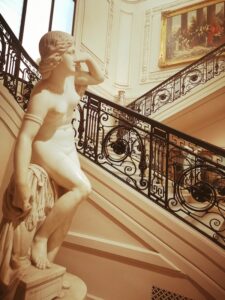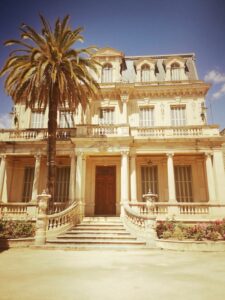 At the origin of the Musée des Beaux Arts of Nîmes, a first museum was settled in the heart of the Maison Carrée in 1821. Therefore, this first museum of Nîmes wished to gather at that time, various Roman sculptures, along other collections of antiques, but also contemporary paintings.
For your information, those artworks were originally extracted from previous exhibition halls, such as the Locuste of Sigalon or the Cromwell of Delaroche, even featuring old paintings, mainly issued from revolutionary confiscations. After this first project, another one was initiated to inaugurate a real Fine Arts Museum, on the Square de la Mandragore.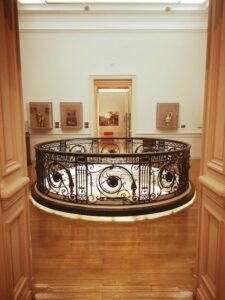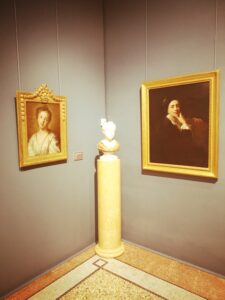 That's why, the final museum was achieved in 1907 and designed by the architect Max Raphel, in order to house this wide collection of paintings, which had become too large to be exhibited inside the prior Maison Carrée.
From now on, this elegant museum used to display a large set of decorative elements, such as ornamental carvings, ironwork, stucco and even mosaics. For instance, this is the case of the superb antique mosaic masterpiece, depicting the Marriage of Admetus, and which was discovered in Nîmes in 1883, exhibited in the central Atrium. This Atrium also presents a large number of paintings, notably mentioning the legend of Marc-Antoine and Cleopatra, by the painter Charles Natoire, back in the 18th century.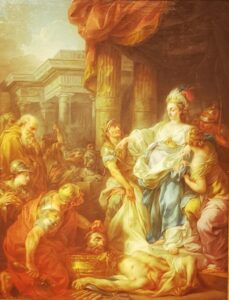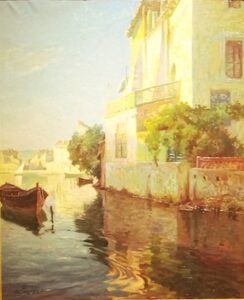 On top of that, you could as well admire various frameworks and canopies, made of glass and metals, but also concrete and steel floors, which were already considered as technical innovations.
As far as we know, this spirit of modernism has been renewed when this museum has been renovated in 1987, under the supervision of Jean-Michel Wilmotte, offering in the same time his first museum collaboration. Following the architectural style of its fellow Fine Arts museums in Lille and Nantes, this Musée des Beaux-Arts of Nîmes features two spacious levels of exhibition galleries, following a chronological artistic visiting road.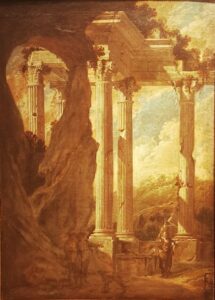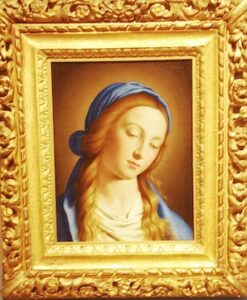 By the way, this multicultural collection was transferred from the Maison Carrée, thanks to an ambitious acquisition plan. You would start the visit from the lower gallery, introducing French paintings from the 18th and 19th centuries, starring illustrious artists, like de Troy, Subleyras, Sigalon and Delaroche. Adding to this, a last room recalls notions from landscape design in Provence, by highlighting the emergence of modern painting.
The upper gallery invites you to admire countless realizations by Italian schools, from the 14th to the 18th century (starring Giambono, Bassano and Preti), but also Benelux artists, from the 16th to the 18th century (Bramer, Rubens, De Heem, Both and Pynacker) and of course French school, from the 17th to the 19th century.
The museum offers many visits, conferences, and random cultural events that allow you to discover the collections.
Musée des Beaux-Arts
, Rue de la Cité Foulc, 30000 Nîmes (France) / Phone : 00 33 (0)4 66 76 71 82. More information on their official
website
.
---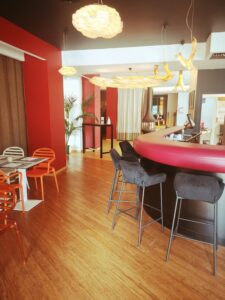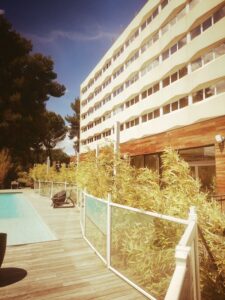 If you look for staying overnight in Nîmes in pleasant conditions, why don't you opt for the C-Suites Hotel? Located at the heart of a 2-hectare hospitality park, and only 3 km away from the Arenas of Nîmes, this 4-star hotel is said to be inspired by Feng Shui principles. Nonetheless, this kind of urban resort, this would be the good starting stopover to visit those various regions of Camargue, Cévennes and even Provence.
Then, this contemporary styled C-Suites Hotel offers 83 very spacious rooms (divided into two distinct categories, from Superior (24 m²) until Junior Suites (30 m²), fully air-conditioned and soundproof. They are accessible through a reception desk, open 24 hours a day and even enlightened in winter by colorful fireplace.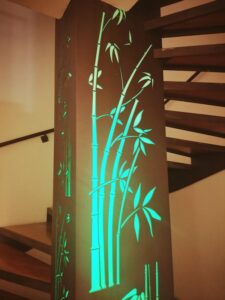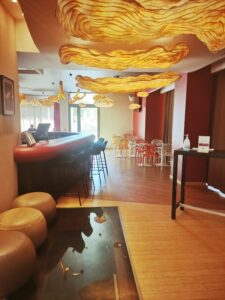 This lounge area stands nearby a bar counter, decorated by cloudy lights, leading to a large wooden terrace where waits for you a (non-heated) swimming pool (available from May until October), a tennis court or even a petanque zone.
If you decide to organize a corporate meeting, you may also count on more than 1,000 m² of fully modular spaces, able to either host all kinds of tourist and sporting groups, but also business or family events of all kinds. Supported by many welcoming facilities, especially for cocktails and coffee pauses, you can be sure to share convivial moments, with a view over the sky blued swimming-pool.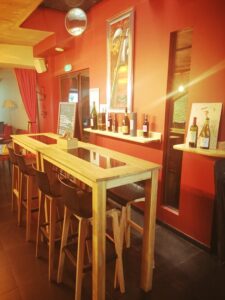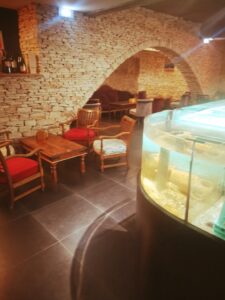 Another way to spend convivial evenings resides in the underground part of the hotel where is located the C-Unik concept. Thus, this charming restaurant bar revives the atmosphere of a winegrower's cellar, thanks to red brick alcoves, inside a cosy and warmly decorated place where you may share unique moments, sitting in comfortable sofas.
If you decide to come by, you may associate some seasonal tapas with cocktails or finely selected wines, mainly from Languedoc and Roussillon appellations. Those gems are directly extracted among more than a hundred references in their cellar. In another hand, you could also pick up among 4 types of oyster varieties, conserved in real seawater tanks.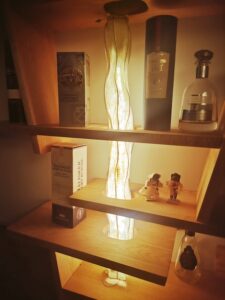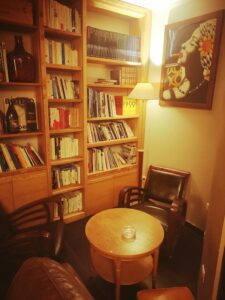 At last, cigars and old rums enthusiasts are invited to join the unexpected smoking room, fully furnished with British style elements and books. Completed with a fireplace and discret lights, you can be sure to fully feel out of place, like in a true bygone atmosphere, despite you're located in a modern hotel.
For your information, the C-Unik bar is either open to the C-Suites Hotel customers as well as external customers, apart from being privatized for private or professional events. Moreover, your venue can even eased due to the large private and free car park, proposed by the hotel. Unless you prefer concluding your journey at C-Suites by appreciating a brunch, again by the swimming-pool, full of pancakes, bacon and broiled eggs, eventually hydrated by a cup of Kusmi Tea.
C-Suites Hotel
, Parc Hôtelier Ville Active, 152 Rue Claude Nicolas Ledoux, 30900 Nîmes (France) / Phone : 00 33 (0)4 66 70 68 25. More information on their official
website
.
---