The Rudolph Care beauty care proposes açaí based cosmetics from Denmark, available in Oh My Cream!
5 min read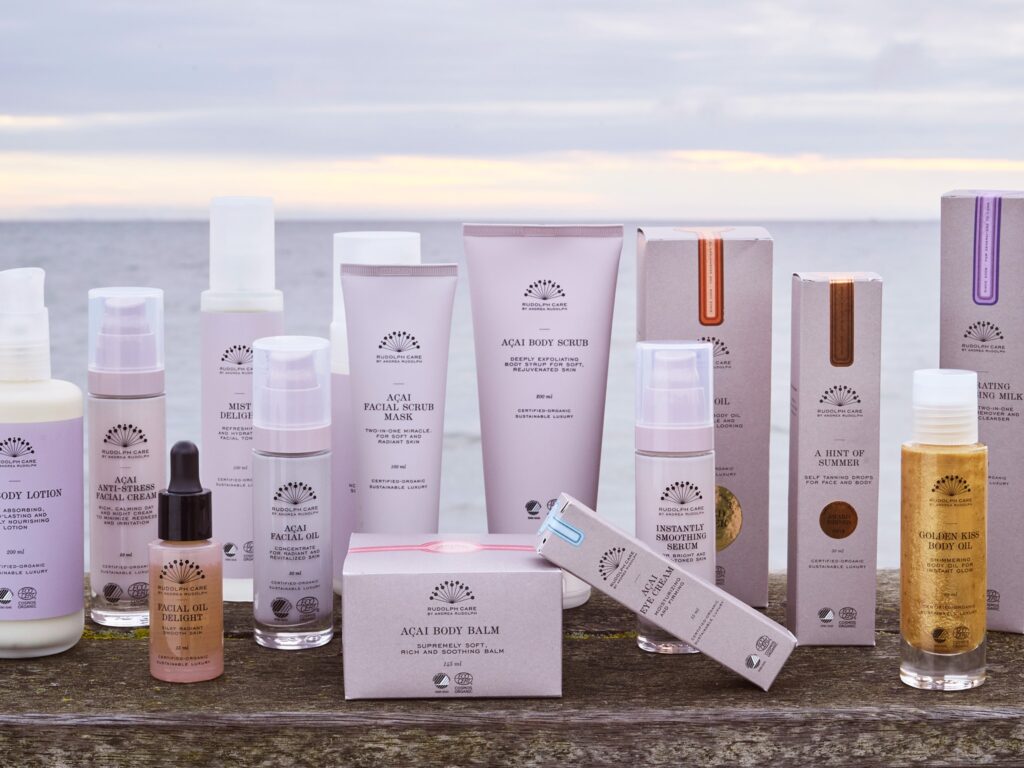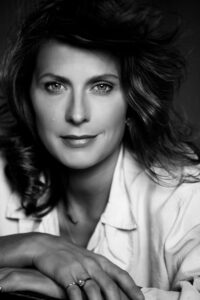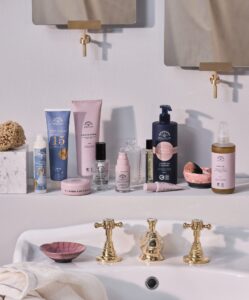 The Danish beauty brand Rudolph Care was born with an ambition to create luxurious and sustainable beauty products. Their next goal is to integrate sustainability into every aspect of their company.
Founded in the early 2000s by the Danish entrepreneur Andrea Elisabeth Rudolph, notably after participating in a Greenpeace study. Thus, in this report, she discovered that her body was full of endocrine disruptors, many of were inherent to casual beauty products. This statement was the starting point to initiate one of the most visible Nordic beauty projects. By AL
---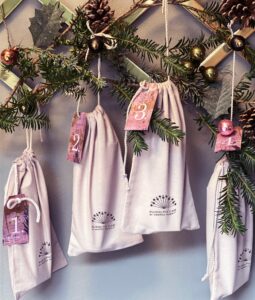 Indeed, after focusing on a true organic and sustainable skincare philosophy, her team decided to base the complete production of components on renewable resources. This combined commitment allowed Rudolph Care to gain in the mean time certifications regarding environment and health topics, such as the COSMOS and Swan labels (photo credits: Rudolph Care).
So to say, the products from this Danish brand are completely free from the 26 EU-listed allergens, and even most of them hold the Vegan Trademark, one of the major vegan certifications.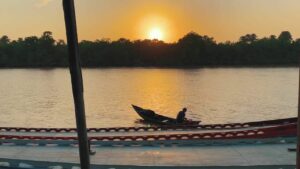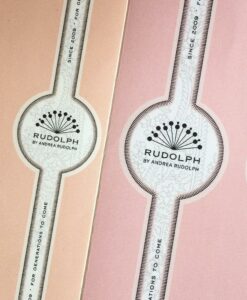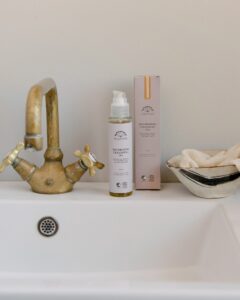 This project honors the wide line of creams, lotions, serums, deodorants and sunproof products, all conveying the Rudolph Care's DNA ingredient, know as açai. Thus, this superfruit, originally from Latin America, and massively employed in various forms in Brazil, also offers homologated benefits to your skin.
Mainly harvested in the Amazonian forest where those açai berries mainly grow on palm trees, this fruit has been considered as an ancestral source of natural energy for indigenous peoples, since ages.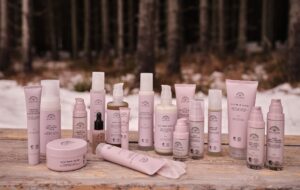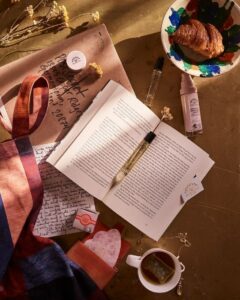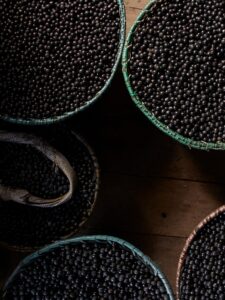 Adding to this, the harvest of those precious berries logically occurred once a year and are fully celebrated. Proud of this close collaboration with this national treasure, the Rudolph Care team decided to deeply support the local community of 150 families who harvest and provide those numerous berries for this unique cosmetic production.
Through this transatlantic action, Rudolph Care contributes to maintain a certain well-being of those fragile local populations and in the same time, to reduce deforestation so that the rainforest and açai pursue this irreplaceable symbiosis for the upcoming generations.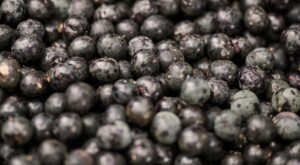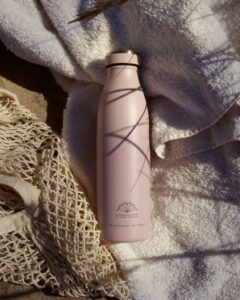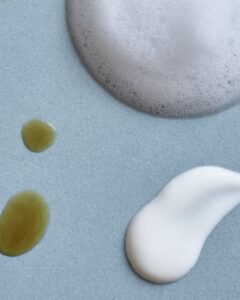 There are many parameters that makes açai extremely rich in vitamins, minerals, essential fatty acids and omega 6 & 9. But what makes those purple-hued berries so unique stands in the exceptional concentration of antioxidants which provide to those premium products, coming from the North, some fabulous anti-aging, revitalizing and regenerating properties.
Indeed, this effective formulation fulfills your sensory needs, based on active ingredients which were scientifically tested for their effects on anyone's skin, but also their tolerance.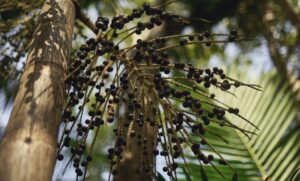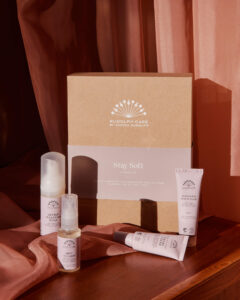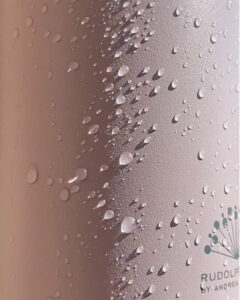 From now on, we are glad to introduce you the fabulous Lotion Lait Corps, which is becoming to be a must-have body lotion, able to provide a certain long-lasting hydration and soothing effects on any skin irritation.
Reinforced by the benefits of açai and aloe vera, for its healing properties, don't hesitate to kindly warm its lightweight texture before applying it on your body, for a suppler skin. A perfect product for young mothers but anyone also looking for sagging results.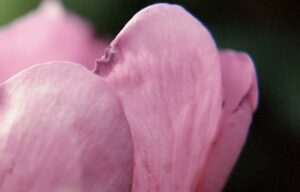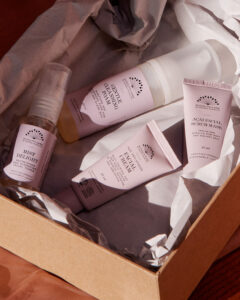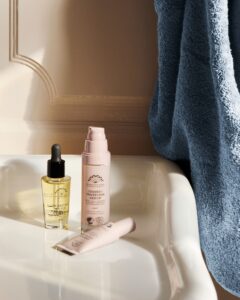 In the same time, we recommend you to have a look at the Açai Anti-Stress Cream. Composed by a cocktail of desensitizing and anti-fatigue vegetal active ingredients, this soothing and anti-aging cream aims to comfort any kind of weakened or irritated skin, while smoothing and nourishing your epidermis.
Apart from the unmissable açai contents, you may also count on laminaria seaweed, for a deeper simulation from your collagen production, but also almond oil and karite butter for its anti-aging effects.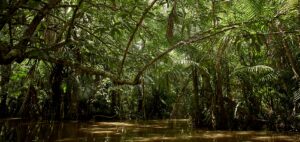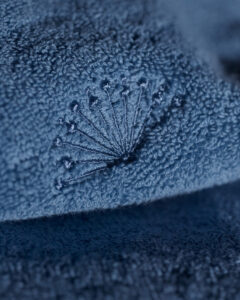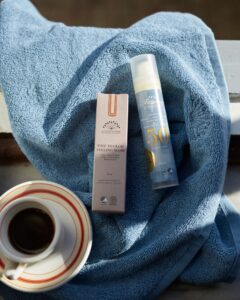 Without missing the recent market launch of the Time to Glow Peeling Mask. This peeling mask offers an AHA (as alpha hydroxy acid, referring to fruit acids). This mask, to leave between 5 and 20mn on your visage, is formulated with 8% of natural AHA acids, extracted from blueberries, sugarcane, lemon, orange and even maple.
Therefore, you can hope a soft exfoliating action, removing dead skin cells and naturally stimulating your skin's natural cell renewal. Get ready to appreciate a fresher skin, unveiling a brighter texture. 50ml.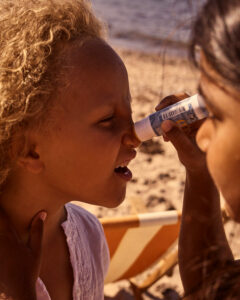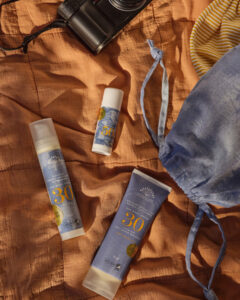 As summer is coming soon (or even permanent in some destinations), you would be surely interested to adopt the Sun Face Cream SPF 50. Renown as a rich and nourishing sun cream to protect your visage, against the random sunshine's harmful UVA and UVB rays, you may easily replace your daily hydrating cream by this sun face cream, especially 30mn before enjoying some sunshine. Indeed, this solar cream can also act as a nourishing face cream thanks to its cucumber and apple extracts, able to strengthen your epidermis and eventually ensure a better cell regeneration, by preventing first signs of aging.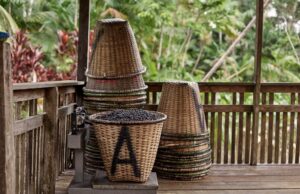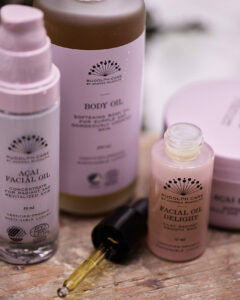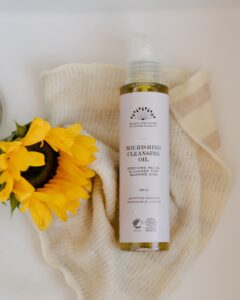 Without forgetting the day and night hydrating cream, called Moisture Delight. The promise for thirsty skins to be quenched, thanks to a unique multivitamined combination of the anti-inflammatory action of elderflower, along the oning and refreshing benefits from ginger, but also cucumber and elderberry extracts. A good opportunity to nourish and moisturize your skin, with an effective cocktail of natural ingredients. Your epidermal elasticity and its natural defenses can therefore be restored and even boosted. Adding to this, we recommend to add a drop of Açai Facial Oil (30ml), whose scent has a little changed, for an enhanced anti-aging action and even richer care.