Just step into the freshly renovated oriental and lounge atmosphere in the Buddha Bar Paris
5 min read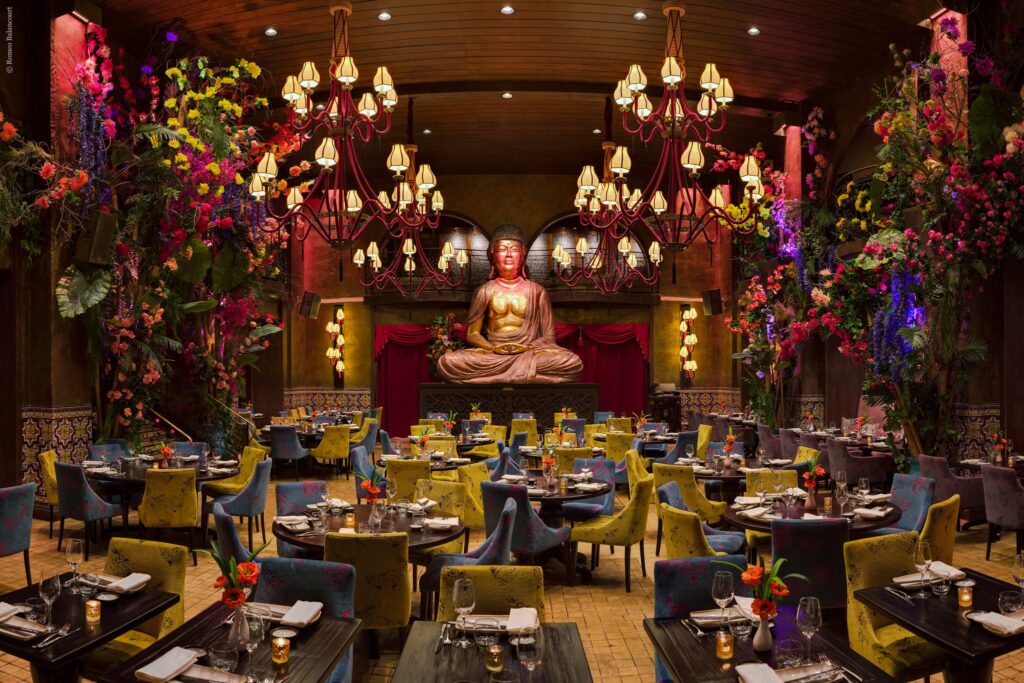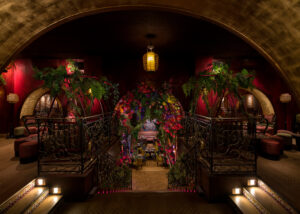 Have you ever stepped into the wide and preserved exotic surface, just behind the famous Concorde Place? Beneath those 1000m2 of this Parisian antenna from the global Buddha Bar chain, articulated on three levels around the famous Buddha statue, you can be sure to be strolled in some fascinating distant lands (cover photo credits:

Romeo Balancourt – Photographe

).

Therefore, once inside one of those countless colorful corners from this bewitching Zen atmosphere, get ready to be embodied by the avant-garde concept of this nearly fictional restaurant and cocktail bar. By AL
---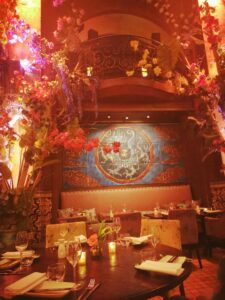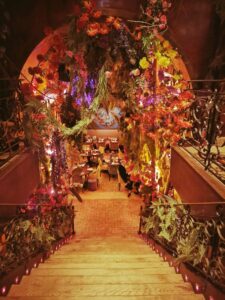 As far as we know, the general scenery from this Buddha-Bar Paris has recently been in and around refreshed, in order to contemplate a reembellished harmony. The result is an oriental ambiance, mostly composed of neo-Asian inspiration, between noble materials, such as mahogany wood, silky weaves, lacquered furniture, Portuguese mosaic, chiseled woodwork and shimmering wall frescoes (photo credits: AL).
Indeed, this atypical space reveals here and there, meticulously sourced collectibles, issued from distant ethnic groups, from all over the Orient, particularly from China and Japan.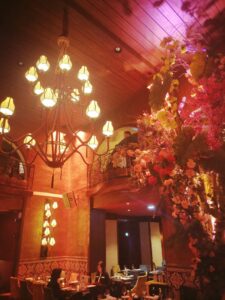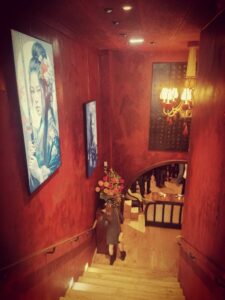 For example, those elegant decorative elements are notably made of vintage Chinese wallpapers, depicting exotic birds, but also hanging birdcages, and even multicolored tropical flowers from Indochina. Adding to this, a set of digital artworks would kindly accompany you while climbing up the stairs, reaching the stunning mezzanine, whose wooden arches, radiate remarkable lights, thanks to the golden copper patina designed by artist Eva Maria Kim.
On top of that, you couldn't pass through the no less elegant alcoves, highlighting this large mezzanine, offering a breathtaking panorama over this iconic golden Buddha.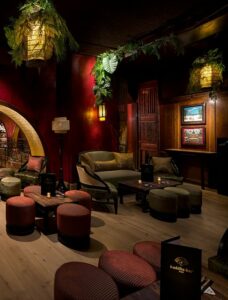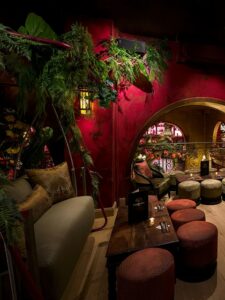 By the way, in this large and multicultural mezzanine, you could find three moods, conveyed by this Indochina lounge, extending over the entire length of this long zone, on either side of the reception and the grand staircase. This unique area is furnished by hanging benches and even a traditional opium bed, somehow recalling the sulfurous bygone traditions from this part of the World.
Apart from this, an other Japanese lounge stands on the extreme wings of the mezzanine. This unmissable universe was transformed into a sort of Japanese boudoir, whose decoration wallpaper evokes the true Japanese spirit of minimalism.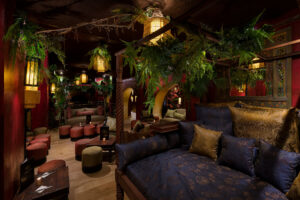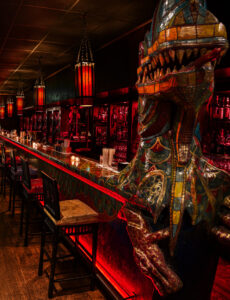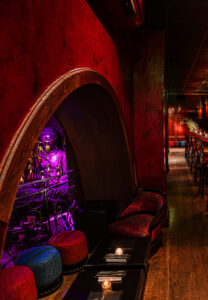 At last, you could also count on a Shanghai bar, stretching along an incredible resin bar, representing a very long dragon of 18 meters long (photo credits: Romeo Balancourt – Photographe).
Also completely renovated and refurnished with golden leather tools, this magnificent sculpted masterpiece displays generous curves, and thus represents an other central element but this time. Deeply inspired by the Shanghai mood from the 1930s, this redesigned space also offers a direct view over the majestic sculpture of this seated Buddha, of 4 meters high, which has also been completely renovated and sublimated by its original artist Bruno Tanquerel, thanks to leaf gold and pink copper.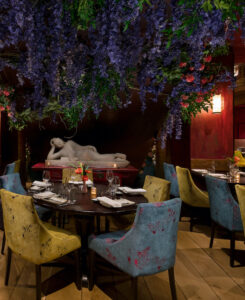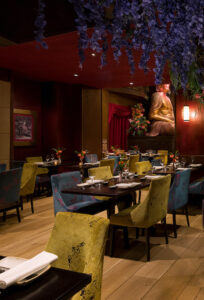 This massive piece of art faces another intimate and tempting novelty, located under the mezzanine, called La salle du Dragon Royal. This beautiful golden room, overlooked by gigantic arabesque chandeliers, along red velvet embroidered with golden threads. Once again, their ocher, red and golden wall patinas have as well been restored as well as all some exotic wooden floors, by employing some aged patina of deep royal blue and golden leaf. This material has precisely selected to match the chromatics of the ceiling, on which rests a sumptuous dragon, which seems to watch over the space. Plus, the ancient curtains would soon be replaced by graceful sliding shutters to partition those distinct spaces.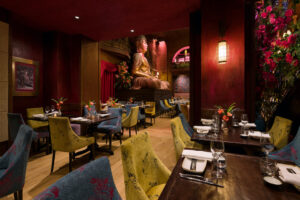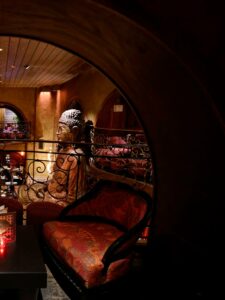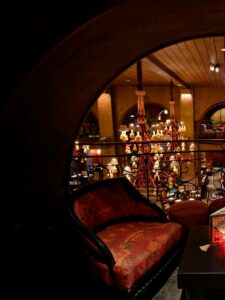 In fact, behind this genuine invitation to travel between typical colonial and baroque styles from Eastern and Southeastern Asia, any guest must be marveled, especially through this totally original experience, in the heart of the Golden Triangle of Paris.
Therefore, transported in a constant motion, cradled by an intimate play of lights, you may undoubtedly forget the exterior urban throng, notably thanks to the Buddha Bar's cult musical signature. Then, the globally acclaimed musical identity, especially enhanced by the house DJ Ravin, is characterized by an avant-garde and exotic style.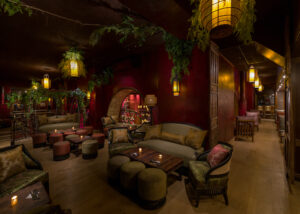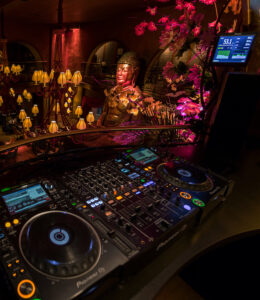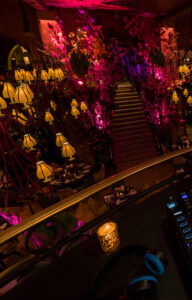 For your information, one of the different resident DJs is present every night to play this signature playlist selection, so significant to the Buddha-Bar's spirit. Icing on the cake, if you wish to duplicate this unique atmosphere at home, feel free to bring back one of those musical compilations, available at the boutique.
Beyond this fancy framework, get ready to taste again an exotic and creative cuisine. For instance, this cuisine is at the heart of the change of scenery for a gustatory journey along the Pacific coast, thanks to Asian, Hawaiian, Indian, Californian and French influences.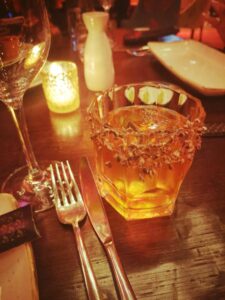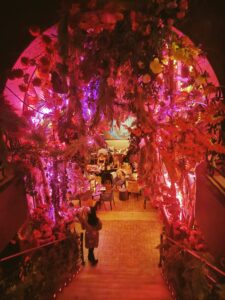 That's why you may find different types of homemade dishes, prepared by a team of nearly 30 cooks, all supervised by the chef Chanaka Fernando, member of the prestigious Chefs' Forum. For your information, this inspired chef has been named Ambassador of Taste for Great Britain and Sri Lanka.
Therefore, the team is constantly dedicated to sign timeless signature specialities, such as the Buddha-Bar chicken salad, composed of no less than 25 ingredients and available since the opening of the restaurant. Apart from this, you could also count on some delicious colorful signature cocktails, full of sensations to discover.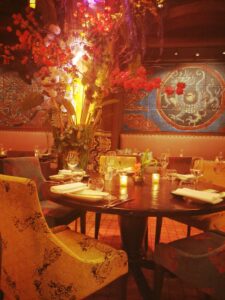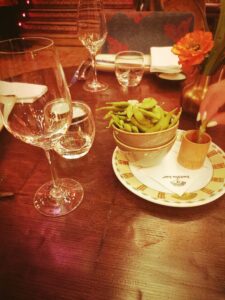 Among those dishes, why not asking for some red curry flavored Black Tiger prawns, but also Buddha-Bar rolls, without missing the essential sushi, sashimi, maki and Californian rolls, often accompanied by a spicy mango sauce? Renewed every season, this menu counts numerous delights, notably embodied by plenty of starters, like Alaskan king crab salad, grilled green asparagus and even typical Togarashi aïoli.
Without forgetting creations from the sushi bar, open from Wednesday to Saturday. In order to enhance this gustatory jubilee, the Buddha-Bar cellar counts more than 200 classic references, including world and exceptional wines.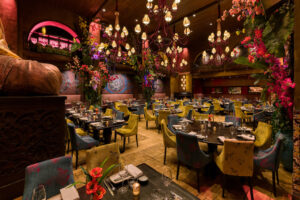 Beyond this gastronomy with a thousand flavors, don't miss the opportunity to spend good times with your family and friends, at the occasion of a gourmet brunch, punctuated by random cooking and creative workshops dedicated for anyone willing to mingle. Thereafter, a sublime Asian and international buffet is enriched each Sunday with regional themes (including Chinese, Japanese, Thai, Laotian origins), not to mention the new flavors offered over the calendar (such as Epiphany, Valentine's Day, Xmas, Easter, etc.).