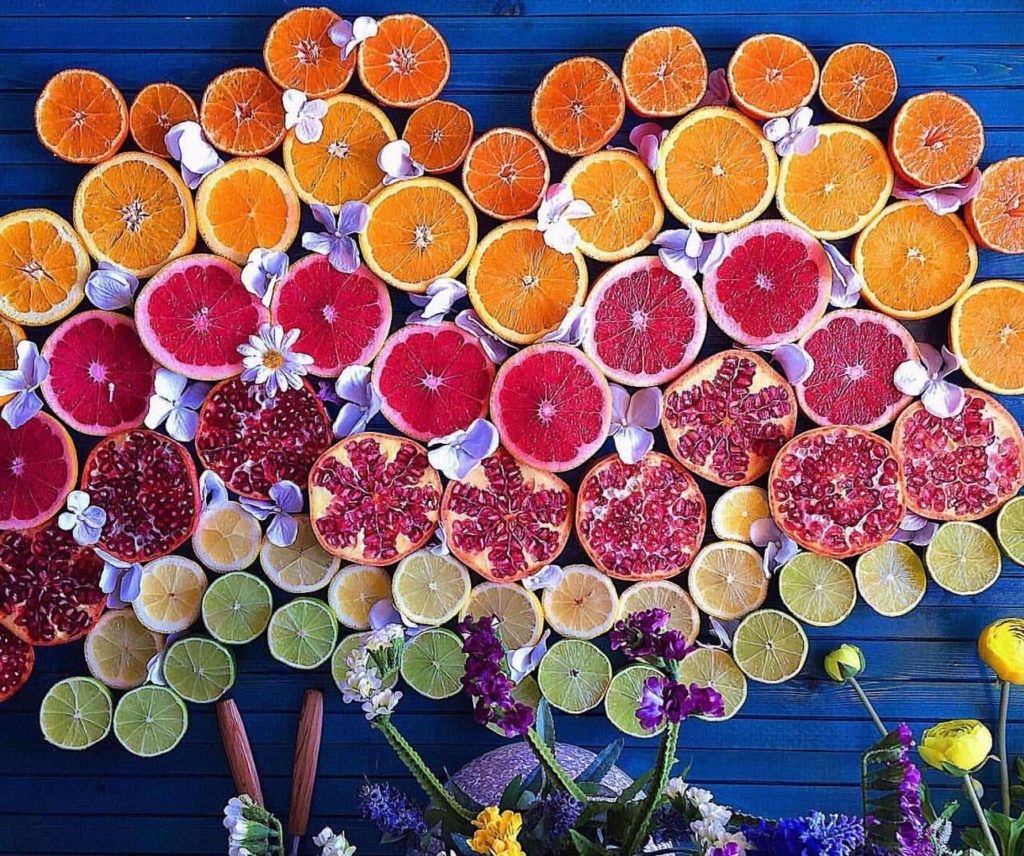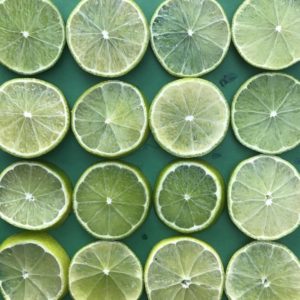 Following our trip to Cologne, in the birth place of this illustrious water… We couldn't miss the success story of Atelier Cologne, launched in 2006 from an encounter in New York between two perfume passionates. As real smell-trotters, Sylvie Ganter and Christophe Cervasel wished to develop Eaux de Colognes with more facets and personality than what can one find and even more sustainable, like a perfume extract. This goal could be reached through a unique formula filled with an average oil concentration of 18% (photo credits: Laura Pont & Atelier Cologne).
After several years of intense research, their common dream may have come true and was completed with more inspiration thanks to many travels all around the World, in order to discover new ingredients and different cultures. From these numerous brainstormings and explorations, Atelier Cologne imagined their first family of original perfumes, baptized Cologne Absolue. Inside this community, we can count on the Agrumes Ensoleillés section promoting and magnifying a concentrate of summer citrus fruits specific to different regions of the World, while revealing their joyful energies, their freshness and their regenerating virtues. Thus, we proudly introduce you here this happy tribe and its last baby, the fresh Lemon Island. By Alexis Lery
---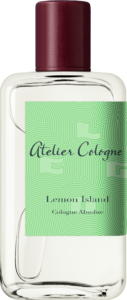 In this case, the Agrumes Ensoleillés collection, imagined by Atelier Cologne, is a concentrate of the multiple summer citrus fruits as real emblems from different regions of the World. This series is regularly completed by new jewels, whose last issue is Lemon Island. Available from the January 28th, 2021 and able to awaken your senses with its new gourmet and nearly hypnotic personality (photo credits: Atelier Cologne).
Enriched with the bright salty notes of the yummy Rodrigues lemon, a local pride cultivated by the Rodriguans on their island close to Mauritius. For your information, this lime switches from green until yellow, while retaining the native aromatic qualities of lime, so to say a biting acidity, iodized and very lively facets. These fancy assets are here exacerbated by ingredients, sourced from the same Indian Ocean region, such as warm Indian jasmine and a smooth Madagascan vanilla infusion.
Indeed, for the first time, the Rodrigues lemon, an island hidden somewhere in the heart of the Indian Ocean, is revealed to the world in a precious fragrance, whose fresh wake would generously display, in just one spray, a genuine sun-infused fragrance, not far from Paradise.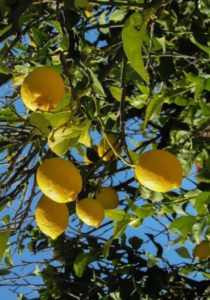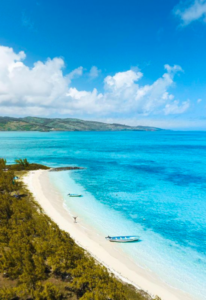 For this new creation, Atelier Cologne has joined forces with the family-owned Mane perfume house, located in Grasse, to develop a strong local supply and extraction chain that supports the local economy of this Rodrigues Island. At some point, this model leads to a fair trade structure employing nearly 260 local citrus farmers, located on this volcanic territory, also known as the Cinderella of the Mascareignes. Once again, following the wish of its founders, Sylvie Ganter and Christophe Cervasel, this Atelier Cologne adventure is committed to employ as concentrated as possible premium and natural essential oils, that's why here this hitherto untapped lemon juice contains 92% of ingredients from natural origin and even Solidarity Sourcing certificated. This solidarity purchasing program, initiated by L'Oréal in 2010, contributes to the employment support for economically vulnerable populations, throughout the World.
Available in 200ml, 100ml, 30ml versions with travel case and in 10ml format. More information on the official website.
---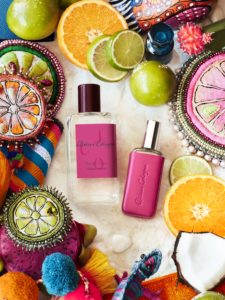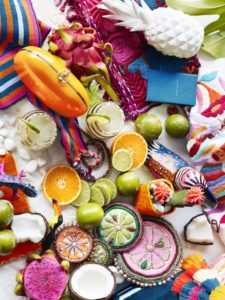 If you wanna learn more about more colorful tropical escapades, don't miss the Pacific Lime edition. This time, the founders decided to celebrate the tropical warmth, the dazzling colors and the exotic scent of the Pacific coast. Therefore, charmingly fulfilled with notes of Mexican lime and Philippine coconut, the Atelier Cologne wished to celebrate a new citrus fruit with fresh and sparkling ingredients (photo credits: Atelier Cologne & Robertet).
Among them, the Mexican lime is used here as a top note to illuminate the surge of a prestigious scent. Enhanced with some natural coconut oil extracted in partnership with Robertet, in order to reveal the inner green and tangy notes of lime.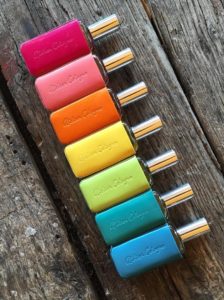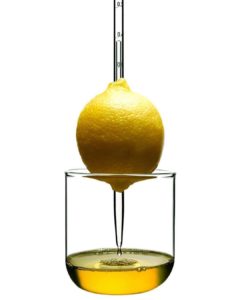 Completed with some unmistakable
Cologne
key notes,
Italian
lemon reinforces the fresh and citric facets of lime while
Sicilian
orange reveals its sweet and gourmet touch. Last but not least, the
American
mint bursts and lets the
Chinese
eucalyptus develop its aromatic and powerful character, along the milky and solar contribution of
coconut
from the
Philippines
, supported by an amber
woody
wake. Following the house politics, the
Pacific Lime
reaches 91% of ingredients of
natural origin
.
As the result of several months of a cautious preparation to understand the Mexican manners and flavors, the Pacific Lime could tell then the story of a surprise party on a paradisiac beach.
Still available in 200ml, 100ml, 30ml versions with travel case and in 10ml format.
---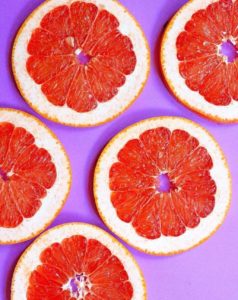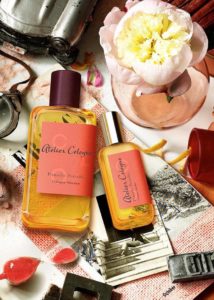 Now, that you know that an authentic
Cologne
is a
citrus
based
perfume
, where they bring their brightness and elegance. What do you think about trying another
fruit
in an exhilarating awakening, identified as a profusion of
Pomelo Paradis
? Garnished with
Floridan Pomelo
and
Italian Mandarin
. This fruity
citrus
-based
perfume
is definitely dedicated to anyone waiting for an
olfactory
shower (photo credits:
Yoginigarmento
).
Already enriched with combined spirits of Florida and Italy, the Haitian island also contributes with its precious Vetiver, this fresh fragrance would easily remind you from a delicious exotic breeze in your hair and eventually your body, luckily supported by its 93% of natural ingredients.
---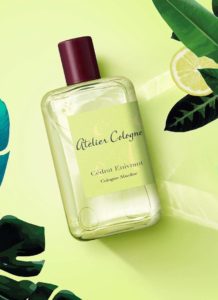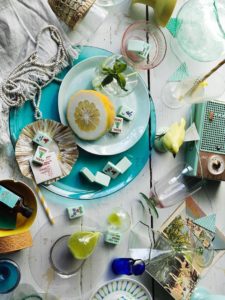 We pursue with the
Cédrat Enivrant
, an
Eau de Cologne
luckily highlighted with flavorful notes of
Mediterranean
citron, along hints of
bergamot
,
lavender
,
mint
but also delicate notes of
cypress
from
Provence
which would both plunge you into pretty memories full of emotions.
Pursuing the house politics, this jewel is made in France and made of the most valuable natural raw materials. On top of that, you would enjoy its minimum of 90% of ingredients from natural origin and for a very high concentration of essential oils (15%). Nonetheless, inspired by the French75 cocktail recipe, we could say that this citrus nectar is a refreshing and refined fragrance to consume without moderation, able to leave a bewitching mark on your entourage.
---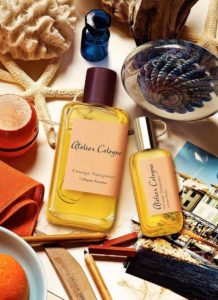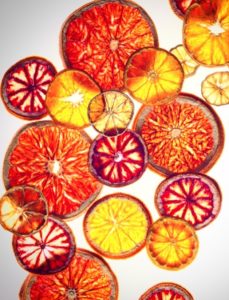 Thereafter, let's go to
Italy
with the local shiny blood orange reinterpreted here into the
Orange Sanguine
edition. In this case, a universal and authentic tribute to all of you nostalgic of some random
Italian
trip. Thanks to the magic of these red oranges just picked out from the tree, you would pleased to appreciate some sunrise arising from the
bottle
, instead from a genie.
Thus, we can naturally consider that this Orange Sanguine belongs to the iconic citrus scents, leading anyone to a sensual experience by combining the complementary olfactory notes of geranium from China and sandalwood from Australia. A zest of happiness conveyed with a concentrate of a ratio of 91% of ingredients from natural origin.
---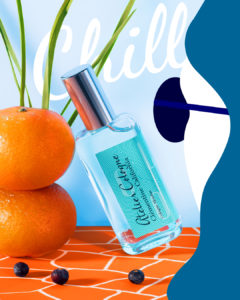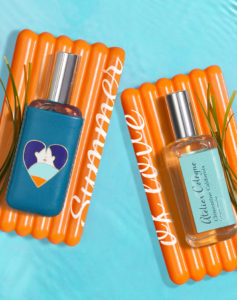 Last but not least in this seducing
Agrumes Ensoleillés
series, the
Clémentine California
item would carefully guide you through the
Californian
sun. Unless, you would be warmed with the wedding between
Italian Clementine
and
Bergamot
, along delicate
citrus
notes of
lemon
,
mint
but also a delicate touch of
cypress
from
Provence
.
Moreover, reinforced with the strong assets emanating from Turkish juniper berries and again Haitian vetiver, in order to finalize this composition. A real alchemy gathers this natural fragrance, able to stimulate your imagination back to some pleasant summer days, while rising the temperature in your wake. It's not a surprise that this perfume quickly became a best-seller.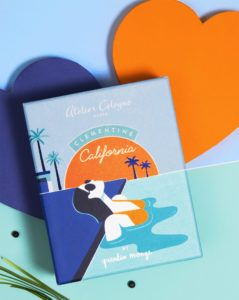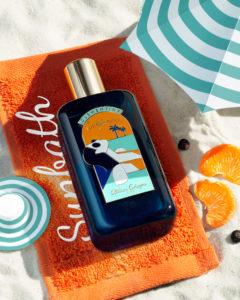 Adding to this, don't miss the solar and sensual collaborated embodied by
Atelier Cologne
with the limited edition realized of this same
jewel
, in partnership with
French
artist
Quentin Monge
. Therefore, this new packaging designed for the
Clémentine California
easily evokes some
sunny
ray of lights anchored in a
blue sky
, while expressing the heatwave from some endless
sandy
beaches on the most beautiful
summer
days. As far as we know, this
Quentin Monge
's artistic interpretation is a true invitation to travel until the sunny
Californian
coast. Thereafter, we can't hide that this flashy
illustration
echoes the initial
story
that inspired the construction of this
fragrance
, where a
Hollywood
producer dreams and finds his perfect actress, an unnaturally beautiful woman…
More information on the official
website
.