Let's go to the Marne Valley, with MG HEUCQ and Champagne Leredde!
7 min read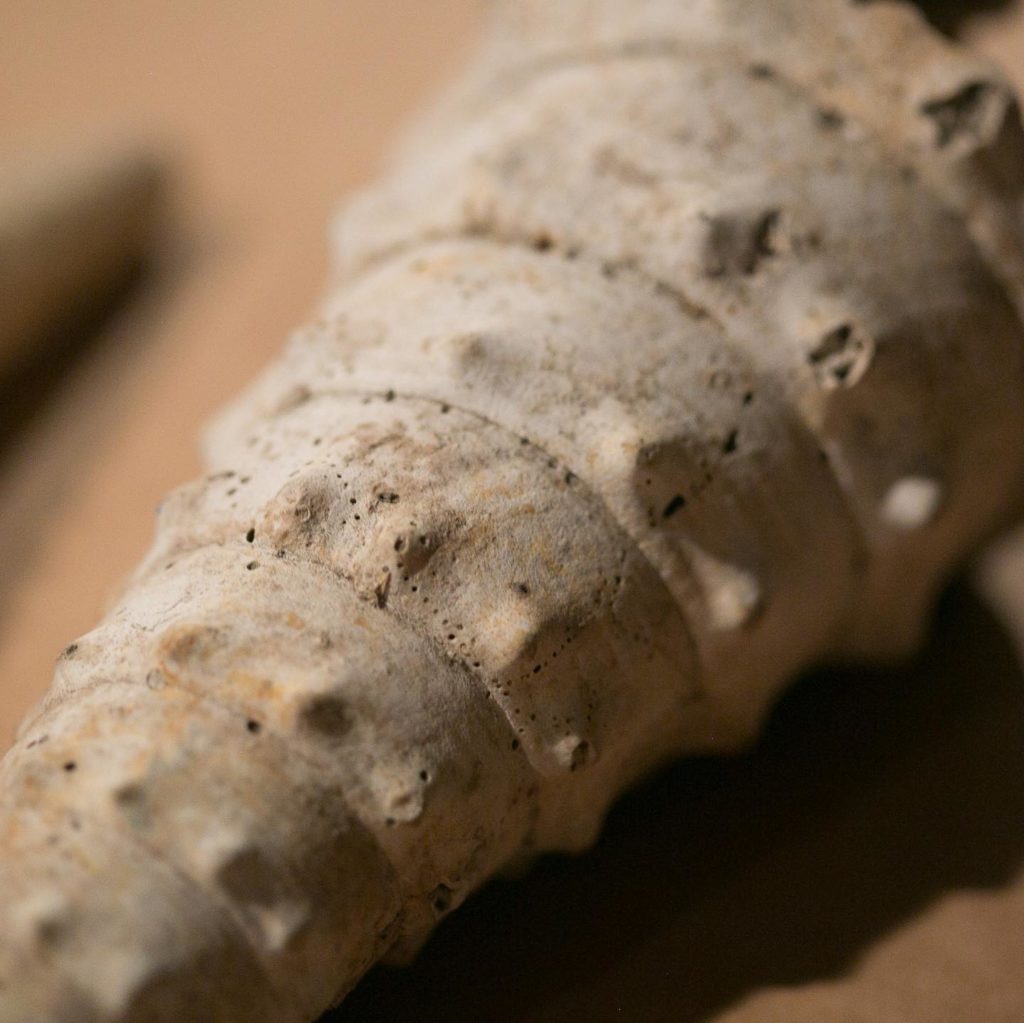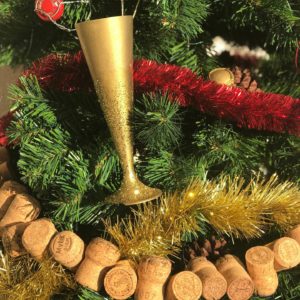 After our tours in the Champagnes from the Côte des Bar and the Grand Crû, we pursue here with the large vineyards of the Marne Valley, bordering the Marne river on many kilometers. Starting close to Paris, near the birth city of Jean De La Fontaine in Château-Thierry on one side, until the last hillocks around Bouzy and the other capital of champagne Épernay, we already visited earlier, not so far from the Champagne Pouilleuse.
For your information, those vine areas are mainly situated on spreading slopes, at the right bank of the river and facing south and south-east orientations, sometimes at the corner of some picturesque little cirques. In this geographic scope, you would naturally find several types of wines, starring some illustrious names, such as the Aÿ and the Mareuil, among others.
On top of that, it seems that it was in the marvelous village of Hautvillers, that Dom Pérignon supposed to settle in his abbey, the first methods of Champagne. Indeed, with such a choice of different grape varieties, the palette of aromas is wide, including the major Pinot noir.
Adding to this, count on the golden green Pinot variety which contributes to produce remarkable wines, thanks to its delicate and full-bodied aromatic bouquet, bringing a certain finesse to the blends. Moreover, don't miss the Pinot Meunier variety (issued from a mutation of Pinot Noir), to collect in and around in order to balance the random cuvées for their fresh taste, still along secondary grape varieties. By the way, you would notably find this star grape in the Epernay region with a couple of vineyard slopes planted with this… While some of them stretch at some points, forming an arc of steep hillsides. In fact, this picturesque region fairly produces full-bodied wines embodying a particular freshness, meeting an international success. That's why we are pleased to introduce you a selection of different players, highlighting the specific personality of their jewels. By Alex Plato
---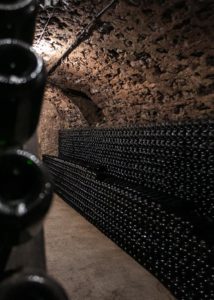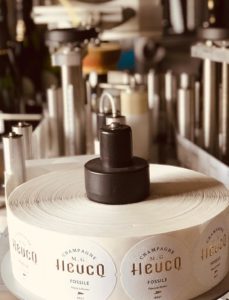 We start this amazing Marne Valley tour with the ancestral house of the Champagne MG HEUCQ, pursuing a family story which started for more than 4 generations of vine cultivation. At the origin, a couple of parcels were inherited from various ancestors, who paid many efforts to expand each of their plots and eventually started to sell their Champagne, thanks to the support of their cooperative (photo credits: MG HEUCQ).
However, in 1979, the legend accelerated due to a high investment and a complement of equipments fulfilled to the family farm, which give them the keys to continue to take care of their vineyards with passion. Adding to this, the team set up their own press in order to become an authentic harvester-manipulator, before continuing to develop sales and reach the honorable ratio of 40,000 bottles a year.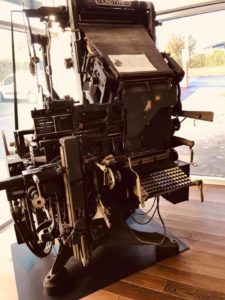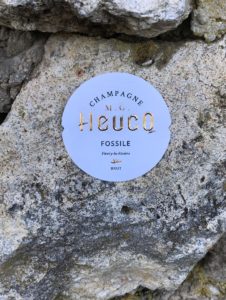 In 2019, a new chapter opened with the heirs Guillaume and Mélody who decided to launch their own brand, baptized M.G. HEUCQ, with the wish to propose a premium range of Champagne. On an extended surface of 5 ha, the duet decided to make their sparkling dream come true with plenty of new ideas in mind.
Their exploitation extracts the majority of their grapes on their plots, mainly located in Fleury-la-Rivière, on soils with a long history and a strong character to share. Indeed, deeply shaped for more than 45 million years, their land is naturally diversified in contents, that's why you could find there a high presence of sand, limestone and silty clay, along multiple shellfishes. A sign of very ancient periods that are able to host the three grape varieties (Pinot Meunier, Chardonnay and Pinot Noir) highlighted in their various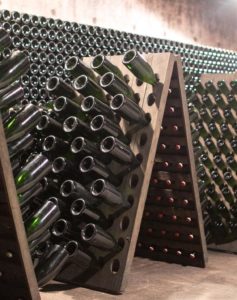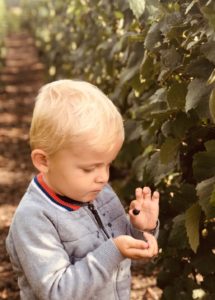 wines, and coming from their averagely aged vines of 35 years.
Then, based on a conscious vinification choice in barrels and some green manners, notably in every step of the production of their grapes until the elaboration of their Champagnes. Thus, this respect of this fragile terroir would be soon granted by a HVE certification, in order to encourage this commitment.
Moreover, as a proof of quality, their proper vines are pampered, with the less use of inputs as possible and even those same vines grassed with a specific tillage. After being picked, the numerous grapes of the domain are gently pressed, while the juice obtained directly goes into barrels and stainless steel vats for the vinification process.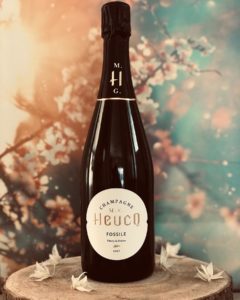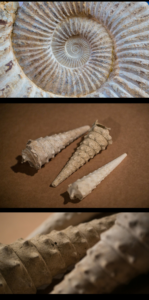 Among the 3 representative
blending
vintages and 4
plot
vintages, we could propose you the
Fossile
version. This blended
Brut
comes from an exceptional
terroir
, essentially starring 45 million year old
shellfishes
in their
clay
and
limestone
underground of
Fleury-la-Rivière
and therefore this
cuvée
is the result of a balanced wedding of the 3
grape varieties
available in the community.
Aged during 3 years, moiety composed of Pinot Meunier, this accessible and a bit bitter juice offers the reunion of three fine harvests, mostly from 2016 and but also from 2015 and 2014. The result is a soft wine, thanks to its moderate ratio of 7g of sugar, expressing its inner aromas from a floral nose of jasmine and peach, leading to an explicit taste of sparkling honey in your mouth. Perfect with sea food and fine fishes.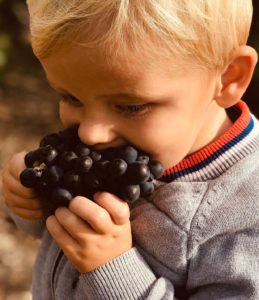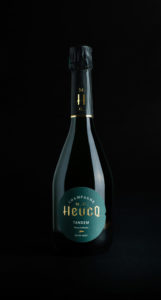 Shall we follow our suggestion with the homemade Extra-Brut, untitled Tandem? Logically, this dual name symbolizes the alliance between 2 grape varieties (25% Pinot Noir and 75% Chardonnay, collected from the 2013 harvest) plus the combination between 2 terroirs (Fleury and Damery, still on the clay and limestone soils), along two vinification methods (20% into barrels and 80% into stainless steel vats) and of course the fruitful association between 2 entities, in the personae of Mélody and Guillaume.
Aged during 5 years in cellar, this golden nectar has of course a lot of stories to tell you but this time, with only 5g of sugar, you would undoubtedly feel more its original mineral personality, even adorned of light lemon and straw. Otherwise, we recommend you to perceive them in a delicate but generous foam, after a citrus nose, announcing an aromatic finish, ideally to pair with fruit salads or raw vegetables.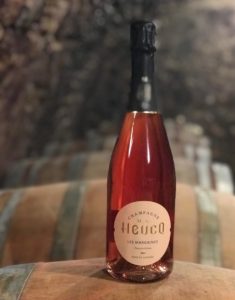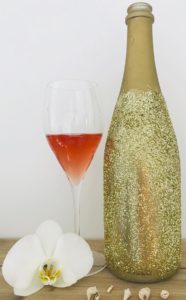 Last but not least, let's focus on the Fossile Rosé, as a real ambassador, still coming from an exceptional historical past, where the Lutetian period (which extends between 49 and 41 million years) plays here its full role. Indeed, while unveiling its prestigious and geological presence of those countless fossils and precious vestiges, this illustrious Cave aux Coquillages zone (Shellfishes Cellar), situated again around Fleury-la-Rivière, reminds us that an exotic sea, the Lutetian Sea was covering this area at that time, and under a tropical climate. For your information, the water temperature was supposed to stand around 25°C, hosting a luxuriant vegetation, bordered by mangroves and other lagoons. Unless these current vines and plains have replaced this Tertiary Era heat, it seems that this warm ancestry is more than ever perceptible in the MG HEUCQ creations and especially in this Fossile Rosé edition, composed of a blend of Pinot Meunier, Pinot Noir and Chardonnay. Ideal to accompany a delicious dessert, enhancing its red fruit aromas, that required 3 years to express themselves.
MG HEUCQ, 3 Impasse de l'École, 51480 Fleury-la-Rivière (France) / More information on the official website.
---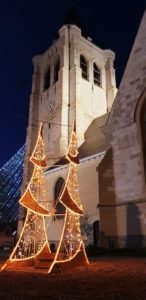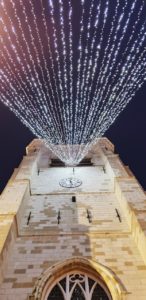 Then, why don't we have a look at the Champagne Paul Leredde? This family house was launched in 1960 by this harvester and cooperative member, on a large vineyard covering nearly 6.7 ha in the westernmost part of the Marne Valley, downstream from Château-Thierry. Thereafter, his son Jean-Yves, pursued the affair from 1979, and even decided to vinify his own cuvées, while employing three important Champagne grape varieties. Developed on a sloped relief, the grass around their vines are even maintained by a herd of sheep, for more environmental consciousness.
By the way, we are pleased to introduce you our selection among their range of 7 editions would be starting with the Brut Carte Blanche version. A classic but quality entry level, able to catch your attention at first sight with its light golden dress, crossed by fine bubbles and a sustainable foam. Don't miss as well the expressive and delicious nose, recalling evident floral memories of stewed fruits (photo credits: Champagne Leredde).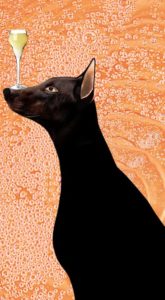 Indeed, those evocations of dried
apricot
and fruit
spread
leave a supple and tender impression on your tongue, awakened by a beautiful
liveliness
. In fact, this softly
wine
, starring 9g of sugar, is perfect for a
seafood
dinner for example. A perfect way to reveal its particular
iodized
personality, developed during its 3 years of aging in the
cellar
.
Nonetheless, the Cuvée Prestige is renowned for its finesse and complexity, along an intense nose and blended notes of freshly cut white fruits (ripe pear, Granny apple…), jam (quince jelly) and even mountain honey. Starting from an explicit and concentrated attack, full of depth, you would also be surprised by its creamy texture. Adding to this, the inner aromas of this elegant Champagne are gathered into a harmonious perspective of a real epicurean wine. Matured 4 years in cellar, this jewel may be appreciated with some fine world food, such as tagine or sushi.
Champagne Paul Leredde / 49, rue de Bézu, 02310 Crouttes-sur-Marne (France).
---