Sip some Riesling promoted by the New York Wine Foundation, from the Finger Lakes, thanks to Think Drink Global
8 min read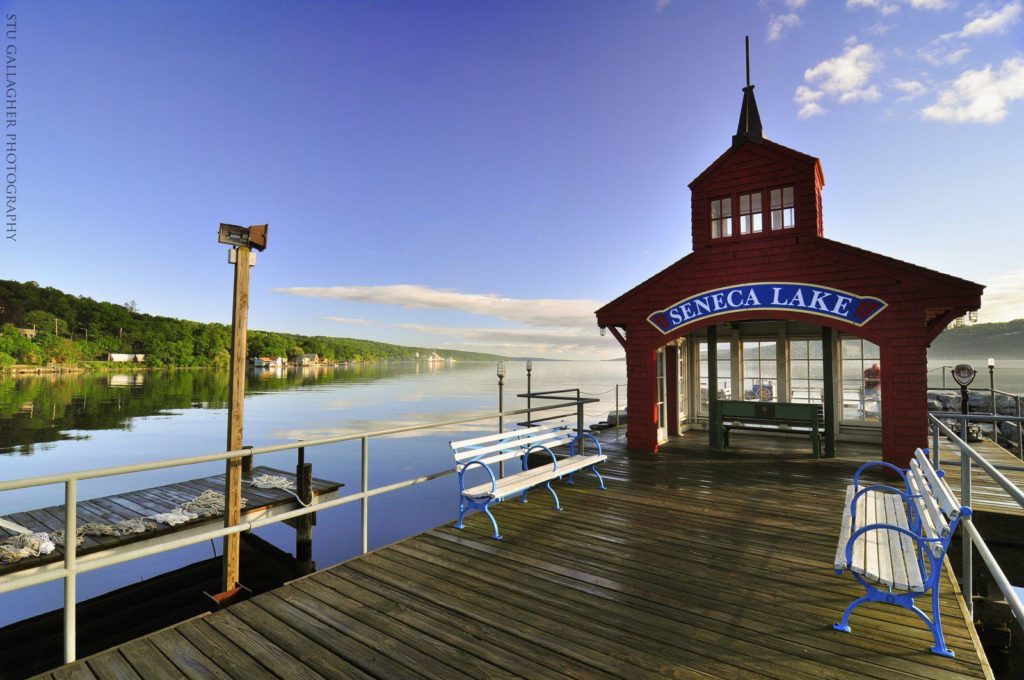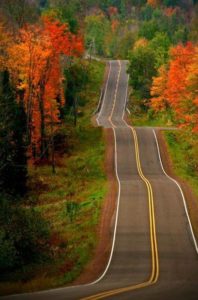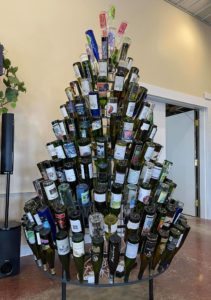 The United States of America are notably renowned for their Californian wines but not only… The State of New York also pursues this tradition, through a list of more than 300 vineyards. Among them, a good part is located in a natural area, called the Finger Lakes region (cover photo by Stu Gallagher).
Situated two hours away from the illustrious Niagara Falls, we invite you here to discover this fantastic culture about those vineyards organized around different lakes and reaching now the French market with the support of the New York Wines structure and the French communication specialist VinConnexion which promotes their wines in Europe and answers to our questions at the end of this article. By Alex Plato
---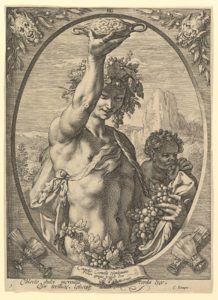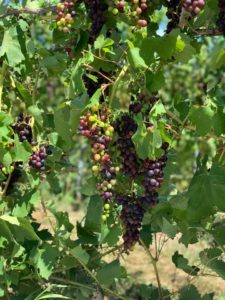 At first glance, the State of New York was among the first American states to grow grapes and produce their own local wine, a tradition of more than a century. Indeed, since the first Isabella and Catawba grape vines, straight from the Hudson River valley, were planted in those Finger Lakes region in 1829 by William Warner Bostwick, behind the Episcopal rectory (photo credits: Life in Finger Lakes Magazine).
Therefore, the Brotherhood Winery was founded in the Hudson River Region, established in 1839, is the nation's oldest continuously operating winery and then, the Great Western Winery, which began in 1860 as the Hammondsport and Pleasant Valley Wine Company, quickly established an international reputation for sparkling wines made in the Finger Lakes.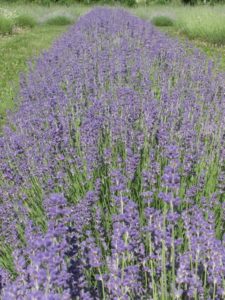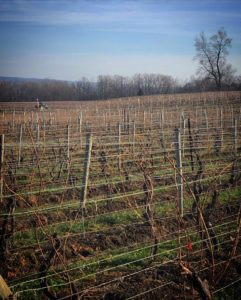 Adding to this, in this American viticulture area, stands two of the oldest wine houses in the USA, so to say the Pleasant Valley Wine Company (1860) in Keuka Lake and O-NEH-DA Vineyard (1872) bordering the Hemlock Lake, where is again particularly produced mass wine, so natural for a domain founded by a bishop!
Therefore, eleven lakes form this ensemble of Finger Lakes, whose very elongated shape evokes those of fingers. On top of that, these very deep lakes are stretched through the authentic Iroquois territory. Despite its proximity with the skyscrapers of Manhattan, those vineyards are muchly preserved and somehow convey a certain spirit from the old glaciation. Thus, colorful landscapes highlight endless forests, waterfalls and villages, revealing a bucolic countryside.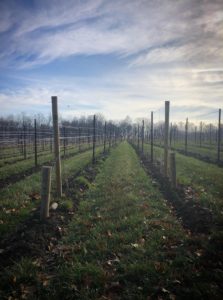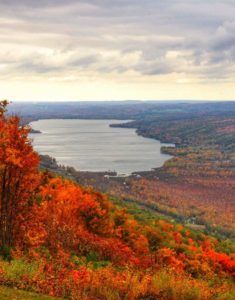 This bewitching framework hides a natural terroir, along picturesque wine roads to discover around these different lakes. Adding to this, if you had the occasion to go sightseeing in and around, you would notice that a real microclimate favorises the fertility of the surrounding soils. This is a perfect condition for the development of premium wines, since the 19th century. In fact, during fall time and winter time, some heat stored by the lakes get freed, mitigating the rigor of the local continental climate (photo credits: John Cucko).
Therefore, more than a simple appellation, those Finger Lakes count around 100 passionate producers who are pleased to cultivate a set of delicious grape varieties, such as Pinot-Noir, Riesling, Gewurztraminer, Cabernet-Franc, Chardonnay among other hybrid grape varieties, such as the Cayuga Blanc especially created for the region.
By the way, this original
geographic
location allows some early maturations dedicated for some
grape varieties
, like
Riesling
which found good roots there! With the support of a sustainable humidity from
lakes
and blown by regular winds, the region producers developed several quality
Riesling
and even
Ice wines
, as delicious as in
Alsace
! That's why we are glad to introduce here some of them, to find soon in your
French
cellars. More information on the official
website
of the
New York Wine & Grape Foundation
.
---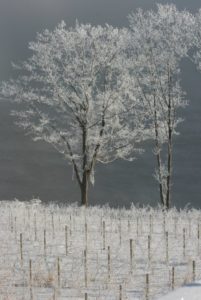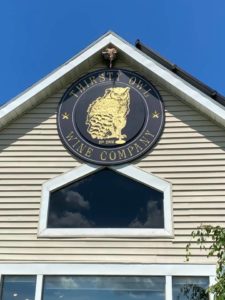 Let's start this New York wine tour with the hootings issued by the Thirsty Owl Wine Company. After an honorable prize obtained in 2006 by the Governor's Cup for their Dry Riesling, the Thirsty Owl domain follows a good dynamics, only initiated since 2001. At this time, the 150 acres of this fertile land around the Cayuga Lake, were acquired by Ted Cupp. Although many of these vines were already planted as early as 1972, but Ted Cupp paid many efforts to build a winery and tasting room.
The Thirsty Owl has since maintained a good track record for producing dry Riesling, Their most recent offering, the 2011, won a Double Gold Medal at the 2012 New York Wine & Food Classic conference. While many Finger Lakes propose dry Rieslings may have 10 or more grams of residual sugar per liter, the Thirsty Owl 2011 Dry Riesling contains a mere 5 grams per liter. Not surprisingly, it tastes truly dry, with a tangy acidity that gives the wine a crisp, refreshing finish.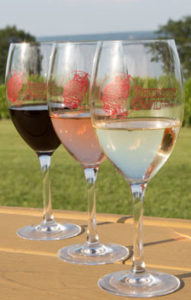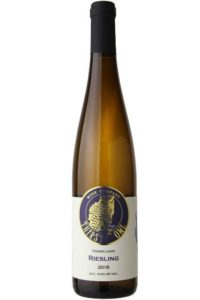 Currently, the
Thirsty Owl Wine Company
counts thirty-eight acres dedicated to
vines
, about 80 percent of which are
vinifera
. As far as we know,
Jon Cupp
reports that the
winery
plans to add some new plantings each year, with an emphasis on
aromatic
varieties such as
Pinot Gris
,
Gewürztraminer
, and
Riesling
.
A perfect starter would be to discover this
2018 Riesling
, regarded as the result of a real grown
fruit
, using
VSP trellis
with an intense
canopy
management and
sustainable
growing practices. Slowly fermented at cool temperatures in order to enhance the inner fruity side of the
juice
, which was once stopped by
cooling
process, in order to retain natural residual sugar. Once in mouth, don't miss its explicit notes of peach and plum, before a bright and clean final touch. More information on the
Thirsty Owl online store
.
---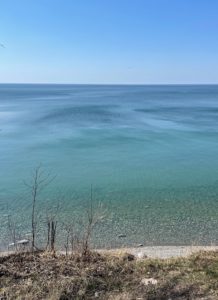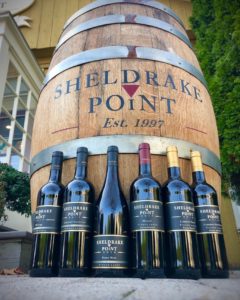 Then, when it comes to Cayuga Lake, the Sheldrake Point Winery, named after the land where it stands, was born in 1997, after a long past as an orchard and dairy farm, since the 1850s. Nowadays, this 155-acre lakeshore domain runs 60 acres of vineyard, counting 10 different grape varieties used to produce around 8,500 wine cases per year of these quality juices, including their own Ice wine.
Sheldrake Point Winery is named for the prominent point of land on which it sits, located on the western shore of Cayuga Lake. Operated as an orchard and dairy farm from 1850 to the mid-1980s, this 155-acre lakeshore farm lay fallow until 1997 when a small group of wine enthusiasts organized the purchase of the land and founded the winery. Today, Sheldrake Point Winery continues the agricultural tradition with the production of approximately 8,500 own wine cases, produced, and bottled table and ice wines.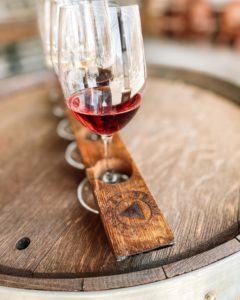 While maintaining their
vineyard
through
sustainable
practices, honoring the
symbiotic
relationship with this wild surrounding land on which their
grapes
are grown. Nowadays, their
vineyard
is now dedicated to their
vinifera
heritage and
New York
appellation, with a deeper focus on the respect of their precious
soils
which offer pleasant conditions to
Sheldrake Point
. Indeed, the
terroir
is ideal for
grape
growing, thanks to a
well-drained
,
gravelly
loam and clay
glacially
deposited atop
shale
,
limestone
and
slate
structure (photo credits: Sheldrake Point).
The occasion to explore their flagship
2018 Beta Series Acid Head Riesling
, able to share a refreshing nose of
lemon zest
and
white flowers
opening to brace
acidity
on the palate. Thereafter, this generous
wine
rested on lees for 7.5 months for a real mouthfeel and complexity spinning on a
wet stone
and
granny smith apple
alloy, before the addition of 1% final press from
Riesling ice wine
conveying into a pink
grapefruit
finish. More information on the official
website
.
---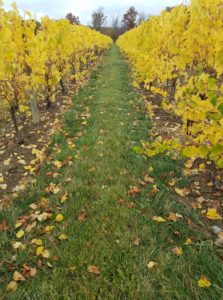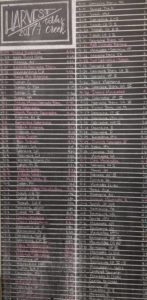 Last but not least, the
Boundary Breaks
focuses on cool-climate
grape varieties
principally
Riesling
,
Gewurztraminer
and
Cabernet Franc
. We began planting
vines
in 2009 and released our first vintage in 2013 (photo credits: Boundary Breaks).
Their wines are luckily sold throughout the US and in Europe, acclaimed for their powerful flavor profile. We achieve this in the challenging cool climate of the Finger Lakes by ensuring our fruit achieves a maximum level of ripeness in the vineyard. Our vineyards are located in a unique microclimate near the shoreline on the east side of Seneca Lake. The lake is more than 700 feet deep and keeps our site warmer during the coldest periods of winter. Their western-facing vineyard slopes also benefit from extended afternoon sun.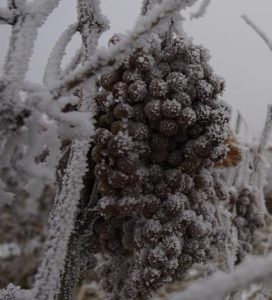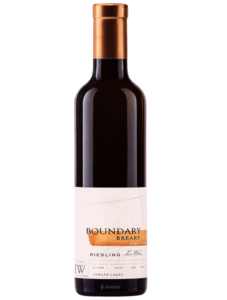 What about being tempted by their
2018 Ice Wine
? This genuine dessert
wine
is mostly composed from grapes left out in the
vineyard
, during wintertime in order to dehydrate under the steady rays of the sun. These
Riesling
grapes
are finally ready to be picked up to realize this
Ice Wine
, once temperature reach -10°C or lower. For your information, at these low temperatures, any water left in the
berries
turns into ice and therefore these dehydrated
raisins
offer to this
Ice Wine
juice an earthier, honey-flavored quality which is a distinctive characteristic of this very unique
wine
. Passing by a slow extended
fermentation
, in stainless steel
vats
, the result is a very charming
sweet wine
to appreciate alone or along a fine
pastry
. More information on the official
website
.
---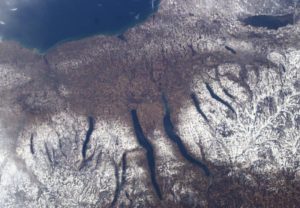 Last but not least, Michèle Piron, representative of the wine promotion structure VinConnexion answers to our questions about those Finger Lakes terroir.
– What can you tell us about the wines from New York?
Their wines are "cool-climate" wines. In the northern part of New York state, the cool climate with large temperature differences between night and day is well suited, among other things, to Riesling. We are at the same latitude as Bordeaux
American wine is largely synonymous with wine from the West Coast – California, Oregon, and Washington. But for centuries, wine has been grown on the East Coast, and New York is now the third-largest wine-producing state in the United States.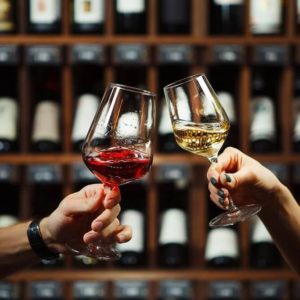 – What are the main assets to be located around this area full of lakes?
The proximity to water moderates temperatures. Vineyards in the interior of the state, especially in the Finger Lakes region, have the advantage that the water in deep lakes, formed by glaciers during the last ice age, stays warm until fall and partly also in winter.
During the winter the lakes are of course cooled, but this has the beneficial effect that the cool air in early spring delays the onset of vegetation until the risk of frost has decreased.
– Could you introduce us a bit about the wine selection of the New York State? When and where would they be available in France?
Here it is I who answer: the New York Wine and Grape Foundation has given us the mission of making NY wines known and putting them in touch with importers in Western Europe. To do this, we communicate in around thirty areas which are looking for markets in Europe. It is easier to introduce these wines in Scandinavia than in France where the market is dominated by French wines. Nevertheless, NY wines are interesting as niche wines and we hope to be able to offer some references soon.
– For the ice wine and Riesling wine enthusiasts from Alsace, would you share us their differences with the American versions?
I have to find a winemaker who will answer you, unless you want to participate in the big Rieslings meeting of the world scheduled for the Finger Lakes in mid-July … Virtually of course!
Personally, I find that NY Rieslings have little alcohol, we often find wines of only 10 to 11 °. They share with the great Rieslings of the German Moselle a medium alcohol and a superb minerality. In Alsace the degrees are a little higher. Nevertheless, Riesling is a very distinctive grape variety, it is immediately found in these 3 countries.