Improve your surfing skills with the Flowrider technology, in the Wave In Paris!
3 min read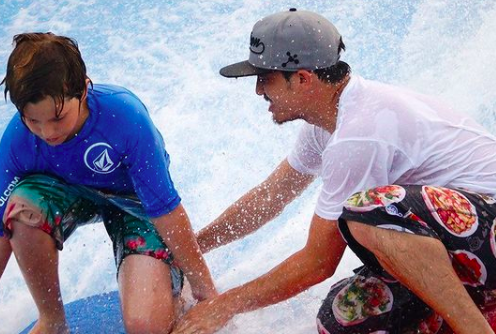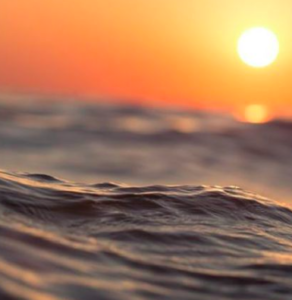 The French coastes are rich with seasides, thanks to its 5,401 km of sandy coasts, which can offer many surfing spots, by whom the French Federation educates surfers to protect the environment, through its Ecosurf program.
It is no secret that oceans, which are so essential to humanity, are getting deteriorated day by day, and must be therefore as much as possible respected, in particular by raising awareness among the general public. As a result, everyone should be able to learn the basic characteristics of this wide marine environment, including its countless fauna and flora, so that they can better identify and admire those endless richnesses.
This eco-friendly spirit is also found in the new indoor surfing area to try in Paris, through this incredible Wave In Paris center. By Alex Plato
---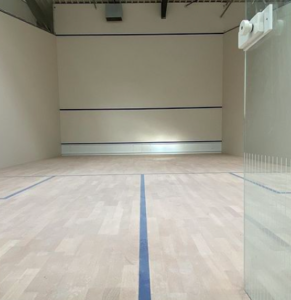 What do you think about surfing in
Paris
? This brand new concept of
Wave in Paris
, located in the heart of the
City of Lights
, was inaugurated on June 10th, and offers the opportunity to learn and train about
surfing
sports, thanks to an
artificial wave
propelled by two pumps. On top of that, a sustainable process allows in this
positive
building, a fair regulation of water, in closed circuit, and
green
energy, sourced from
Planet OUI
(photo credits: Wave In Paris).
Initiated in 2017, after a successful incursion in a Padel structure, this Parisian project was wished by Jean-Baptiste Piette, through his Maraga company, in order to fulfill to the demand of the local authorities to propose a new spot for leisure. This surprising urban resort is located in a quiet quarter, not far from the illustrious Eiffel Tower, has been contracted for a 15-year lease, to run this technology elaborated by Flowrider and coming straight from the USA. This device consists in projecting water at high power on a slight inclined platform, in order to reproduce a static but powerful wave, where anyone may perform his own acrobatics in a naturally heated water of 27 degrees.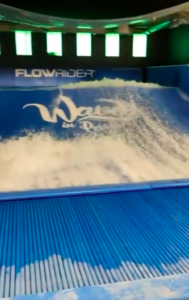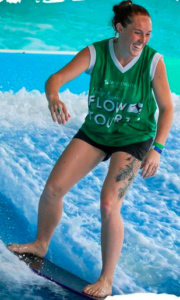 The development of this
Parisian
resort took no less than four years of hard work and required 4 million euros of investment, to finally offer to
Parisians
this wide bucket of sensations mixing
surfing
,
snowboarding
,
skateboarding
and
wakeboarding
.
Supervised by instructors, let's get tempted by two available formulas (including a board lending), those are bodyboard, while lying on your board and also this flowboard version, practiced while standing on a small board and whose sensations are quite similar to skateboarding or snowboarding.
Adding to this, in case you have to fall on this blue sand, don't worry because its stretched canvas provides a trampoline effect, able to absorb any shocks. Thus, in comparison to a real animated beach, you could book your one-hour session to improve your surfing know-how, without facing any danger.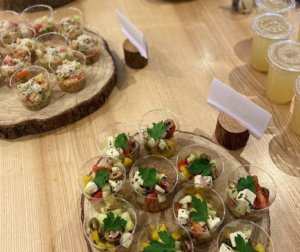 To make your
surfing
dream come true, you need to book your rides every day, from 10 am until late, for evening enthusiasts, limited to 8 participants and promising around 30 rides per hour. Unless you decide to privatize this
wave
, for any specific private occasion, to eventually combine with the other attraction of this playful
complex
, so to say four
squash
courts, open from 8:30 am and situated upstairs.
At last, don't miss the convivial social space where you may enjoy a drink or one of the
healthy
dishes concocted by the
Rice Trotters
catering concept, also present in some other
restaurants
in
Paris
.
Open to everybody from noon until evening, you would be undoubtedly seduced by this delicious assortments made to gain some energy, starring rice and exotic condiments. Everything to satisfy your desires of evasion.
More information on the official
website
.
Wave In Paris
/ 107 Rue de la Croix Nivert, 75015 Paris (France) / Phone : 00 33 (0)6 17 58 54 41