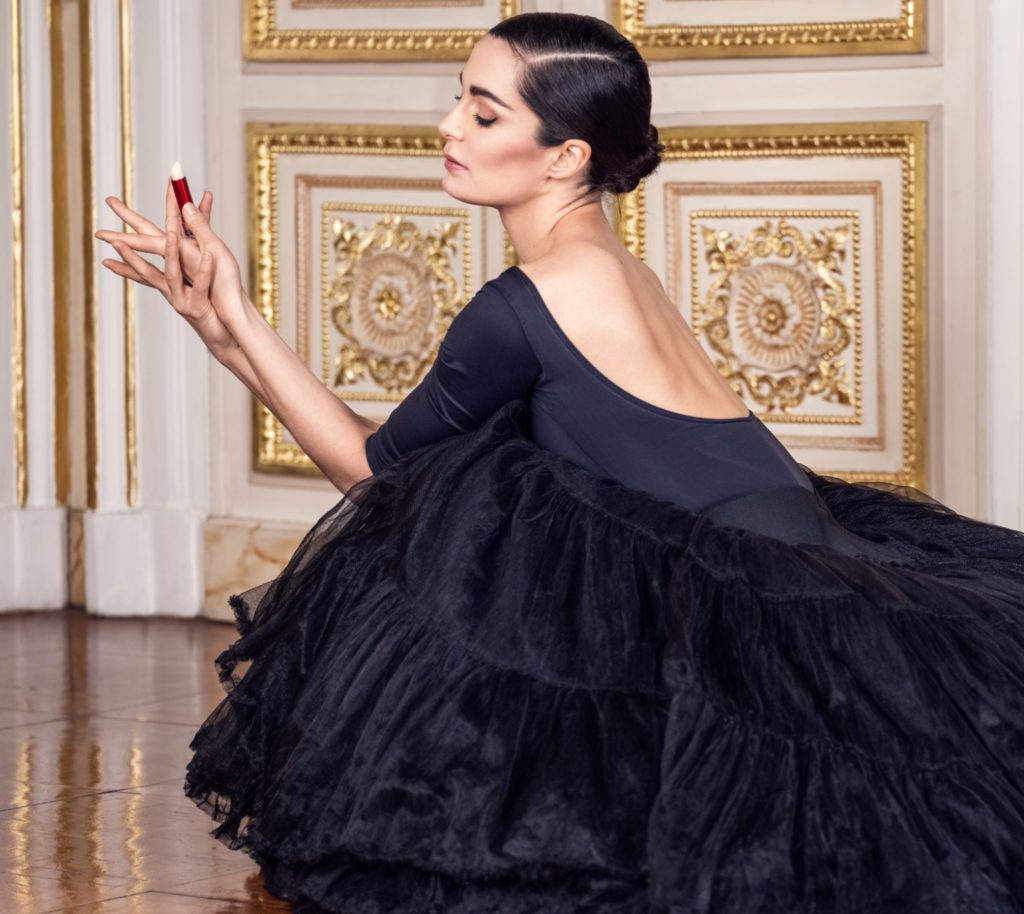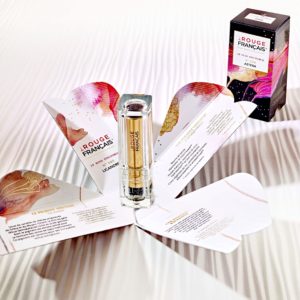 Did you know that around 95% of cosmetic coloring is obtained with petroleum products? And otherwise, that many of the recent natural alternatives still remain quite controversial, essentially because of their mineral extraction conditions.
As a player for a real green revolution, Le Rouge Français proposes a set of durable solutions, respectful of biodiversity. Thus, their Plant Based Makeupology concept relies on coloring by flowers, don't waste time to discover their amazing results on any point of your face. For instance, Le Rouge Français is proud to be one of the only French vegan and Ecocert organic certified makeup ranges. Reinforced with the constant goal to preserve any woman's health, while respecting our environment but also a certain idea of French elegance, even adopted here by the dancer Amandine Albisson!
We are glad to introduce you the philosophy of this avant-garde brand, initiated by its imaginary founder and dedicated to all woman's beauty and health! By Alexis Lery
---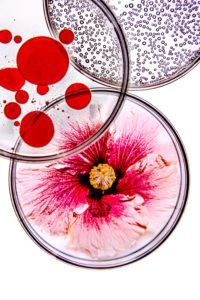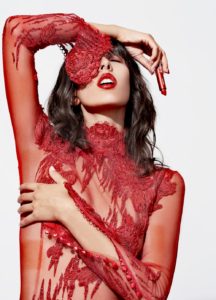 In order to make this red
dream
possible,
Le Rouge Français
has intended to develop its own
patented
processes and formulas, notably through a strong intellectual property through five main domains.
For your information, the various formulas of
Le Rouge Français
exclude any
additive
ingredients, nor
allergens
(such as titanium dioxide or mica). Therefore, the company wishes to sublime women with
cosmetics
, mainly composed of pigments from organic
tinctorial
plants from
France
, full of biological properties, able to adapt for each
carnation
for a personalized result (photo credits: Le Rouge Français).
Adding to this, the packaging of their products is as well biosourced, starring a ricin oil basis, in order to avoid as much as possible from plastic, but to offer a durable and elegant material.
"While being pregnant, I wanted to continue using my lipstick, which gives me strength and seduction on the daily basis. However, I am careful for the formulations and I quickly decided to focus myself on the design of my own lips with the purest existing ingredients. As the coloring power of low pigments is a fact, along their incredible properties regarding the environment preservation and their result. With Salem, my husband, we decided to create Le Rouge Français, while including in the heart of each formula the strength, poetry and authenticity of these tinctorial plants." admits the founder Élodie Carpentier.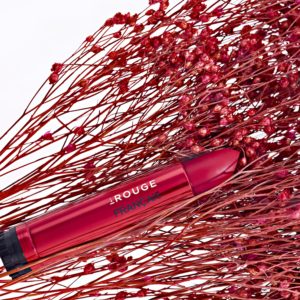 The success is so real right now that thousands of women from all over the world, have adopted this beauty routine, available in more than 250 outlets in Europe. Along this presence in hotels, perfumeries, pharmacies and department stores, you're also invited to discover their own showroom, situated nearby Place Vendôme.
If you dive more into the selection of
Le Rouge Français
, you would surely be seduced by countless surprises. For example, of their
lipsticks
are enriched with nourishing
shea butter
, moisturizing
vegetal
waxes and regenerating
oils
for a softer protection of your delicate
lips
. Without forgetting the
dyers' garance
(
madder
), from
Charente-Maritime
, providing its
red
color from its
rhizomes
to taint all kinds of beauties, supported with its rich
active ingredients
recognized for their
biological
properties.
Cherry on the cake, as part of a global innovation, their transparent and bio-based lipstick case is eco-refillable, made from vegetal oil, proposing interchangeable colors. In terms of colors, there is a wide choice ranging from intense red, rose, nude, passing by second skin effect and even black grape tones… A large set of lively and vibrant colors according to your mood.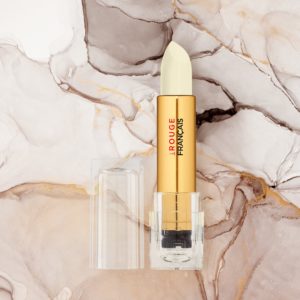 On top of that, why don't you take care of your
lips
with their
balm
? Filled with rich properties and a formula, enriched with
probiotics
, inspired by
Icelandic
protection rituals against the
extreme cold
and aimed to promote the restoration of
tissue flora
, in order to better protect you from external aggressions.
Such an high performance hyaluronic acid, obtained by bio-fermentation, with a film-forming power which is able to pursue any hydration process and naturally provides a smoothing effect.
Finally, the soothing properties of hemp oil contribute to relieve any kinds of irritation effects. Again available in a biobased, rechargeable and innovative case!
In parallel, the beauty of your eyes only, adopt as well their Indigo Céleste mascara line. Qualified as the 7th color of the Rainbow, Indigo deserves an extraordinary and unexpected color palette, thanks to incredible biological properties. That's why that indigo was employed in the Indus Valley, to dye blue textiles, while in Central America, many Mayan frescoes and statues reveal the red of indirubine.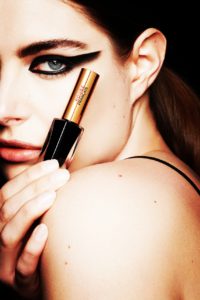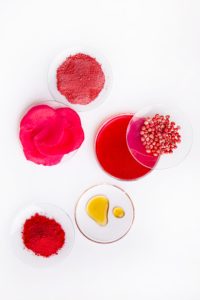 Here, this mysterious color is highlighted in a set of 3 shades of indigo, ready to light up your eyes, like an Egyptian queen! With the support of some Roman chamomile hydrosol to soothe this fragile zone, along jojoba and castor oils to nourish it, before the sheathing application of vegetal carnauba wax.
The result is an exclusive beauty routine, respectful of any sensitive eyes for a result of length and volume, while applying the brush at the root of your eyelashes. Moreover, take advantage of its wavy shape, adapt the outer and inner corners of your eyes in order to intensify them.
At last, why don't you reveal your cheeks with one of their two bewitching blushes? Another plant has been used here, the garance species (also know as Rubia Tinctorum), whose roots have been used since Antiquity, in the Mediterranean Basin, for their strong tinctorial power and their incredible medicinal properties. As a true ancestral beauty ritual, countless crown heads cherished these pigments, for their infinite variations of red.
Reinforced here with shea butter, to repair and nourish this kissable area, implemented by the common softening and anti-oxidant action of coconut, jojoba, apricot and castor oils, along the softening and protective benefits of rice and carnauba vegetal waxes. Whether in a double application or not, this creamy texture would easily and visibly enhance the natural shade of your skin and lips.
More information on the official
website
or visit their flagship store in Paris:
Espace Chamberlan
, 5 rue Rouget de L'Isle, 75001 Paris.