Le Jardin Suspendu twists again with La Bamba, a summer place to party in the Parc Floral de Paris!
4 min read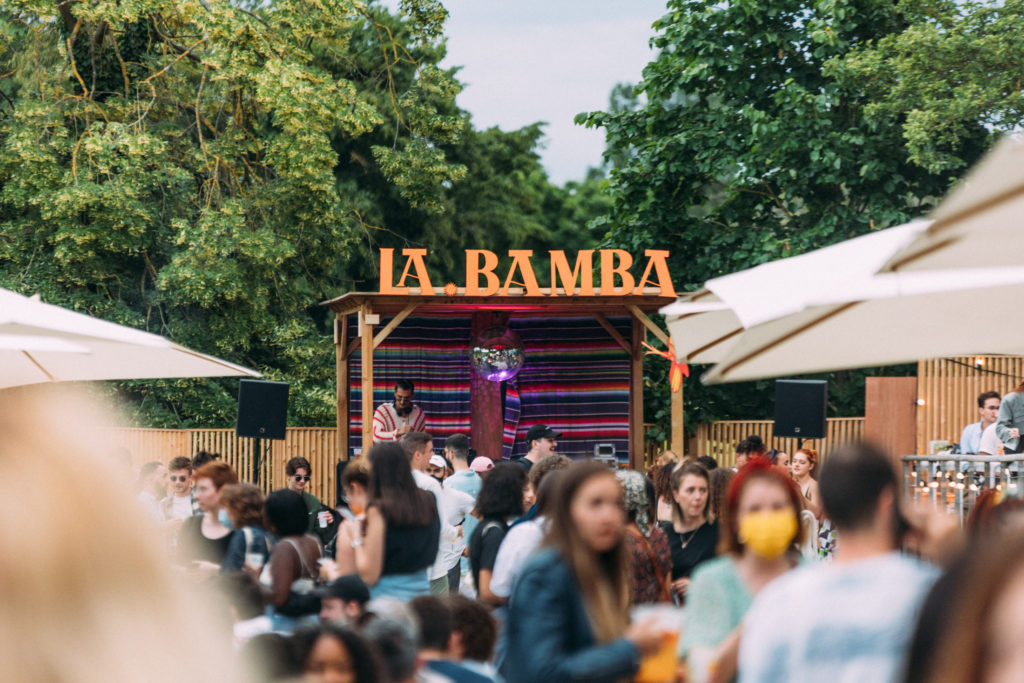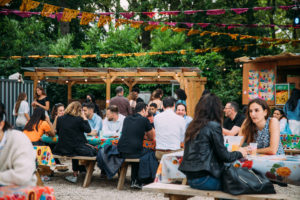 This summer, Le Jardin Suspendu, one of the most ephemeral outdoor places in Paris, settles again in the Parc Floral de Paris, to become LA BAMBA. Indeed, for the second year, the Enchanté teams highlight the Pavillon Chesnaie du Roy, enriched with its XXL terrace over the endless woods of the Bois de Vincennes.
From June 18th, if you're in quest of good vibes, don't miss to invest this giant space of 2500 m2, whose entirely reinvented name, LA BAMBA announces hundreds of surprises. Among them, take a step into a Latin American festive mood, including conviviality and of course party under the spotlights. In this concept developed by Enchanté, you would also discover a varied musical program, full of surprises and good food. By Alexis Lery
---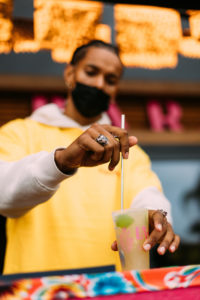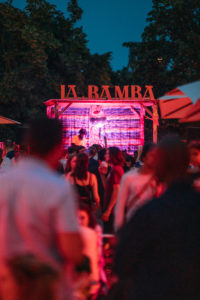 Rich of a long experience of running festive food halls, the Enchanté group reinsures its special position as a food & beverage & entertainment specialist in France. From A to Z, the team enjoys imagining trendy urban places, where social interactions can happen in an original framework. That's why, Enchanté is always ready to revisit different promising spots in order to transform them into real destinations, whether they remain permanent or seasonal. For your information, in 2019, Enchanté registered no less than 300,000 visitors inside its three addresses (Le Jardin Suspendu, Le Jardin Défendu and La Grande Surface).
This year, the Enchanté structure intends to surprise again its visitors every year, with this new transgenerational exotic concept of LA BAMBA. From June 18th, 2021 and occurring during the entire summer period, this warm and festive orchestration would invite you to some latin escapade, nestled in a whole new scenography.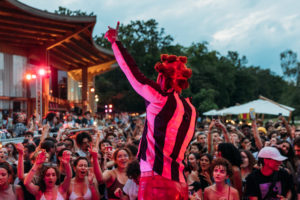 This direct flight to
Latin America
, without passing by the airport, would definitely get you out from your daily routine, thanks to its selection of varied
programming
and various
entertaining
activities, dedicated to have
fun
and meet new connections, especially after months of lockdown.
Such a privilege to spend some summer evenings in one of the most beautiful green spaces in Paris, transformed like a veritable bubble of exoticism, with a specific schedule to follow, according to your tastes and your availability. For instance, every Thursday would take place some live gigs, and every Friday, some of the most famous collectives of Paris would put in their mix the thousands of square meters of this enchanted and bewitching perimeter (photo credits: Absolt Photography).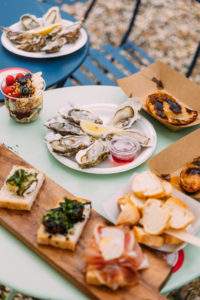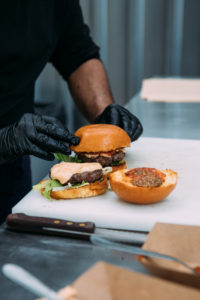 Without forgetting that thematic parties are planned every Saturday, along the traditional attractions at LA BAMBA, the Brazilian "make-up & glitter" stall, nearby your personal show in the karaoke area, or even try out some roller disco. Therefore, in this pineda full of gifts, we invite you as much as possible to all the experiences, while scrupulously following the daily program (available on LA BAMBA Facebook page).
Nonetheless, to pursue this enchanted experience with some gastronomic touch, Enchanté has also planned a charming menu, concocted by a couple of talented tables from Paris and elsewhere. In this case, let you get tempted by various food trucks, lead by the ASADO Club (also known for its Carbon and Cantina restaurants), able to please all gourmets for fine grilled and roasted cuisine, typical of Argentina, but also Chile or Uruguay! Thus, a selection of tasty empanadas or burgers, even a vegetarian one, with a pickled beet, wait for you!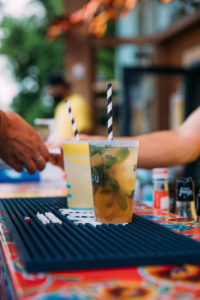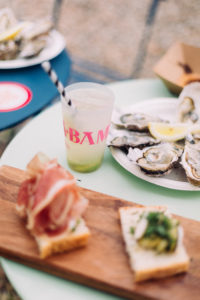 And for all of you preferring iodine notes, the oyster bar of La Cabane Des Bouron, coming straight from homemade producers, situated in the wild Atlantic Coast and more precisely its Oleron Island. Spanish tapas are not missed out with the delicious assortments by Nolita Street, just before a Brazilian dessert, full of fresh and healthy açai, prepared in front of you, by Puraçai.
When it comes to drinks, our voyage also guides us to Central America, in the footsteps of great travelers, in a Hemingway style. What else that a cosy cocktail atmosphere like in Bogota, with friendly waiters?
Cherry on the cake, LA BAMBA, on the behalf of the Enchanté team associated with a notorious scenography expert, named Julie Grandin, who used to design kawaii decorations for many festivals, counting on We Love Green, Calvi On The Rocks, among others), to imagine here this exotic cocoon for help everybody of us to travel.
More information on the official website.
Far from over, don't miss on Tuesday July 13rd, a collaborative event with La Dynamiterie, plus on September 24th and 25th, for a colorful event with the Fireworks festival!
Opening times : Thursday: 6.30 pm – 1.30 am, Friday: 6.30 pm – 1.30 am, Saturday: 6.30 pm – 1.30 am. / Entrance fee to the Parc Floral de Paris: Adult: € 2.50, From 7 to 26 years old: € 1.50, Free for children under 7 years.