Get your destination to a Cognac city tour and tuition with Martell, Fussigny & Remy Martin!
15 min read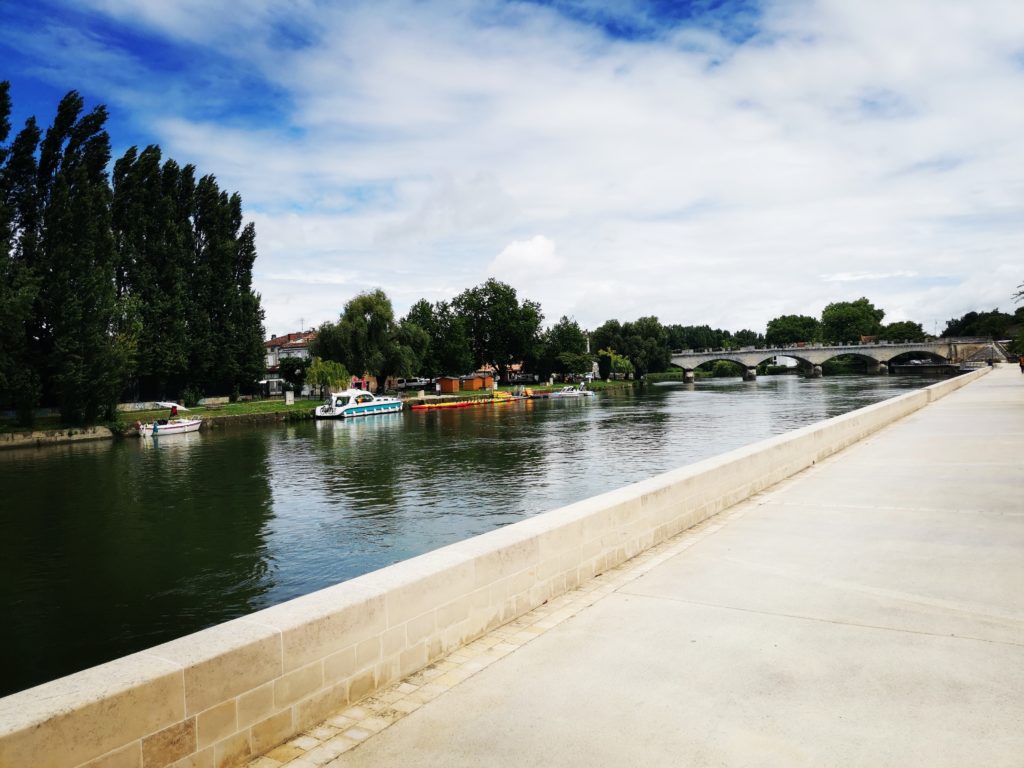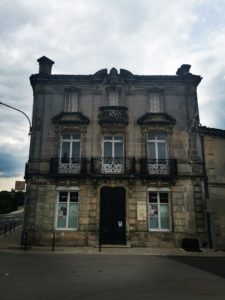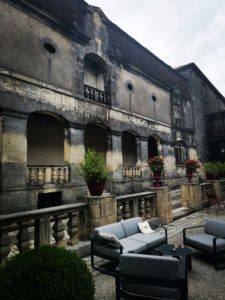 The city of Cognac where the French King Francis 1st was born, was originally surrounded by ramparts, and had a solier port, since it included a transit port for salt transported by barges. By the way, the King was born in 1494 in the Château de Cognac, occupied now by the Maison Otard and its summer cocktail bar.
Then in the 16th century, some Dutch people imported their distillation technique, which conveyed brandy to be preserved during long journeys. Most of the time, barrels were transported by boat, that's why the Charente river, crossing the city, played an important role in the growth of the city. This logically gave birth to the Cognac wine industry, recognized as AOC since 1938, and its countless lands of vines, which currently covers 78,000 hectares. We are happy to remind you some basics of this industry and some players located inside Cognac, even in our video introducing this article. By Alex Plato
---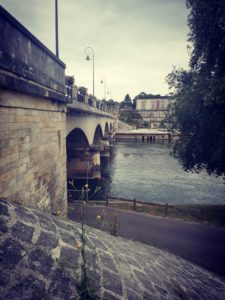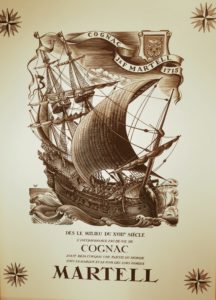 Since the flourishing salt trade in Cognac, via the Charente river, another trade of eaux-de-vie emerged along the centennial quays as a focal point of the city.
Bordered by two curtain towers, called Tours Saint Jacques or Porte des Ponts, which are the most visible testimonies of what was once the medieval fortified wall. Opposite these towers, a medieval bridge, demolished in 1855, gave access to the other bank of the Charente river (photo credits: Alex Plato).
Moreover, you could stop at the Château des Valois where King François Ist was born in 1494. Destroyed in the 12th century and then rebuilt in the 15th, this castle is famous for having housed the royal family but is now hosted by the Cognac Otard house. Apart from their Cognac installations and their charming cocktail bar, don't miss the Helmet Hall, the Count John Tower and the superb vaulted hall known as the Hall of States.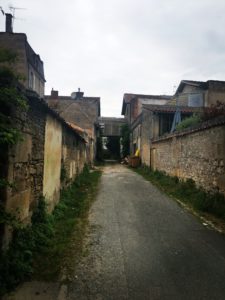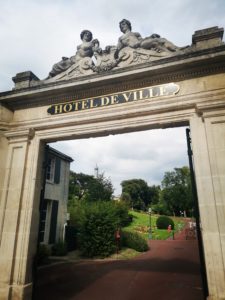 Not far from there, have a walk in the Public Garden of the City Hall, which is the result of the fusion of two properties, so to say the Hôtel Otard de la Grange, acquired in 1889 and later in 1921, the Hôtel Dupuy d'Angeac. At the initiative of the city of Cognac, this combination became the City Hall and the Art and History Municipal Museum.
Surrounded by the Cognac Garden, a listed site since 1943, this majestic space covers an area of ​​7 hectares and holds typical elements of an English garden (pagoda, orangery, caves, winding lines). Its landscaping design was entrusted to Edouard André in 1892, a famous Parisian landscape architect. After having cut his teeth as a student gardener at the Muséum d'Histoire Naturelle in Paris, he used to compose many gardens in France and abroad, before specializing in English gardens of the 19th century and in particular in hollow gardens, such as caves and waterfalls.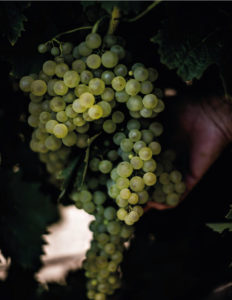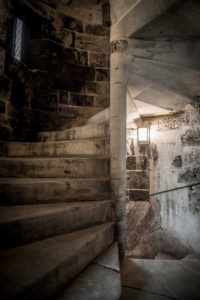 In addition, when you arrive in Cognac you would certainly be surprised by many blackened walls on the buildings. We owe this peculiarity to a microscopic black fungus, called Torula Compniacensis, which feeds on the evaporation of Cognac (the famous Angels' Share), easily showing where Cognac had rested.
If you wanna go further into Cognac as a spirit, we offer you here many facets of a complex region where the main players must distinguish themselves. Thus, according to their own styles, you could find different tones to the Cognac, you usually know.
Notably according to the soil where the vineyards lie on, whose quality is also important. Coming from the Latin word of campagna, the notion of Champagne evokes a mineral soil, similar to those we find in the authentic Champagne region.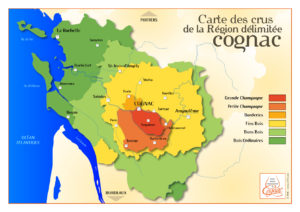 As we have already seen in our previous global
article
, the
Grande Champagne
is considered by the
Bureau du Cognac
as a
Grand Cru
, due to the quality of their land, which is rich in crumbly
limestone
. Thus, this mineral texture allows the
vines
' roots to go deeper underground than most of the other
Crus
, up to 10 meters, allowing greater
aromatic
richness to
grapes
.
As another remind, following their harvest, which often takes place between the end of September and the first week of October, in order to obtain greater maturation and de facto more fruity aromas that would appear in the various wines of the Cognac estates, spread from the eastern corners of Aquitaine until the seaside of Charente Maritime, and even on the Oléron and Ré Islands!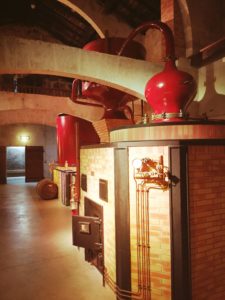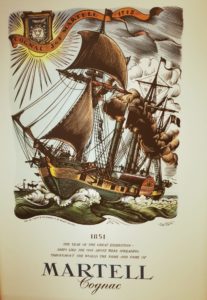 As a remind, the manufacturing process is nearly the same from an house to another… Since for more responsiveness, many grape press devices are necessary for extracting the first days of juice. Thereafter, in the distillation phase where the first drops (also heads) are removed, due to their strength. Following the process of the first session where the alcohol is more concentrated, only the brouillis is used for the second distillation. While heads are more loaded in alcohol, tails are less alcoholic and less aromatic, before being set aside and get further mixed with wine maturing on the lees.
Following the second distillation, a blind tasting is often carried out in order to determine which eaux-de-vie would be qualified and awarded according to the quality of the arrivals which would merit or not integrating the upcoming cuvées. In the end, we can thus find brandys displaying an alcohol degree varying between 40 and 55 degrees, even if most often date around 40 degrees.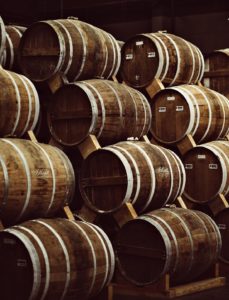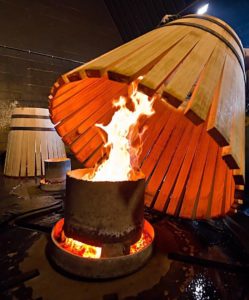 The barrels used for aging must be composed from sessile oak (composed of fine grain for more finesse and tannic contribution to the brandy or big grain for roundness). The choice of wood for barrels is important, since it would also give color to the upcoming Cognac, but which a dark color does not necessarily mean that it is old (photo credits: Cognac).
This is not the end of the game, since it would need nearly 2 years beforehand to prepare the 35 wooden staves that will make up each barrel, to be used as long as possible. Therefore, wooden staves are stored from two to four years in order to eliminate bad tannins, before being cut and becoming douelles. Those different elements would then be usually assembled, in approximately 1 day by master coopers, for the constitution of barrels, with a capacity of 350 liters.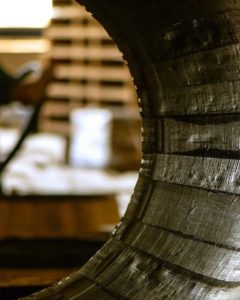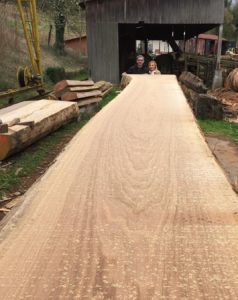 Considering that the newer the barrel is, the faster the aging lingers on, without forgetting that some years ago, most of barrels were surrounded by a chestnut wood collar, since they helped to protect the oak from insects' attacks.
Although aging often starts in new barrels which may have been used between 0 and 5 years, before becoming a "red barrel". Thereafter, barrels may be identified as old, if they have already resisted from 15 and 100 years of existence and where we mostly find XOs but also some XXOs, since the arrival of this consideration in 2019, under the impulse of Hennessy. In this case, these barrels, only made up of precious vintages, need to be controlled and sealed by the official Bureau du Cognac (photo credits: Benoît Linero).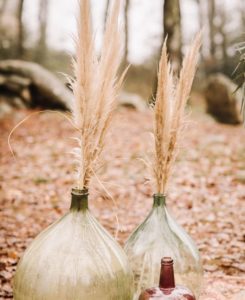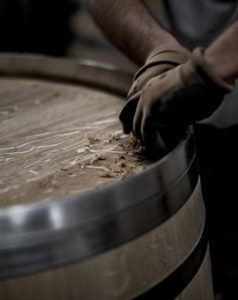 By the way, during aging occurs a strange dark phenomenon, often visible at the various walls and facades of the city of Cognac and nearby. Indeed, those Angels' Share are visible with their black traces and winy fragrance, are directly connected to the evaporation from barrels, due to the presence of torula mushrooms. This Angels' Share represents approximately 2% of a barrel, or the equivalent of 20 million of Cognac bottles per year that fly away, throughout the whole regional production but in the mean time, contribute to the unique taste of this so much internationally acclaimed elixir.
Adding to this, other aging conditions may happen, notably depending on the humidity of the cellar. For example some shades may be observed between brandy storages in damp cellars, where we estimate at 2% per barrel and per year, of alcohol evaporation and thus provides a little roundness.
In the other hand, we count around 4% of evaporation volume for the dry cellars, with a consequence of more finesse in the final Cognac. Furthermore, it's possible that very old juices can't be bottled, that's why glass carboys exist and are called Dame Jeanne (for a capacity of 25 liters) dedicated to preserve old Cognacs, most of the time aged between 50 and 80 years old.
More
information
and visits
booking
on the official
website
of
Destination Cognac
,
48 boulevard Denfert Rochereau,
16100 Cognac (France) / Open everyday from 10am until 7pm / Phone: 00 33 (0)5 45 82 10 71
---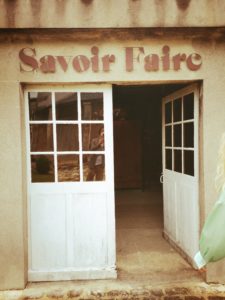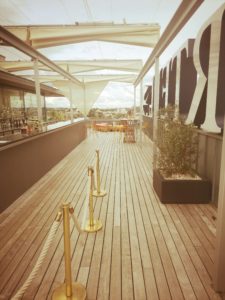 Let's start our city tour with the Martell site is located in the heart of Cognac, with a site cradled over two periods. The original cellars, dating from the 19th century, including a gigantic marriage cellar (dedicated for assemblage) with 48 vats of 18,000 liters, plus a modern edifice hosting an art foundation and a rooftop, offering a cocktail bar with an incredible panorama over the city of Cognac.
For your information, the Maison Martell is the third oldest Cognac house ever, since it was created in 1715, by Jean Martell who was born on the Jersey Island. A young adventurer who decided to settle in Cognac as a merchant in 1715, who succeeded the spirit line launched by the first Cognac house to be Augier, created in 1695 and which surprisingly belongs nowadays to the Martell group, and more precisely since 2001 to the Pernot Ricard group.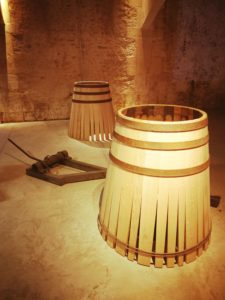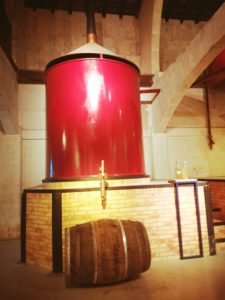 As far as we know, in 1753, at Martell's death, his successor Rachel Lallemand continued the spirit of the house and we still even find nowadays some of the same grape and brandy suppliers as in her time. However, Martell has since developed his own estate and has nearly reached 400 hectares of vineyards (apart from partnerships mentioning 1300 suppliers).
By the way, those are mainly located in Cru Borderies, whose estate has chosen as the signature vineyard for its Cognacs. Thus, this Cru has an aging potential from 20 to 30 years and represents only 5% of the Cognac appellation, which makes it a rare Cru. Composed of groves, its juice offers a delicate and elegant style with a floral aromatic profile and notes of candied fruit (photo credits: Alex Plato).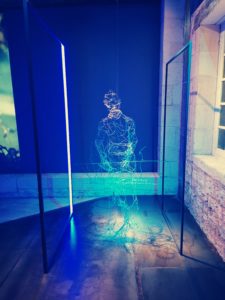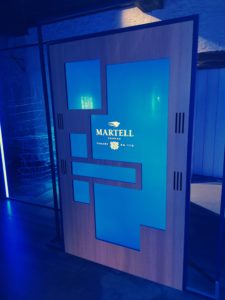 By the way, during this guided visit, you would learn more about Cognac. From ancient documents, until newest technological installations, we warmly invite you to admire this entirely renovated exhibition space, that reserves a lot of amazing interactive material.
Indeed, the domains tends to perpetuate as much as possible its longtime memory, thanks to 5km of archives from which the team occasionally extracts certain elements to illustrate its documentation route. Along this blue experience, you would learn everything about the global Cognac history and even many anecdotes regarding the relation with winegrowers and the cultivation of vineyards, notably through the organic rush that most of the local producers are reaching towards.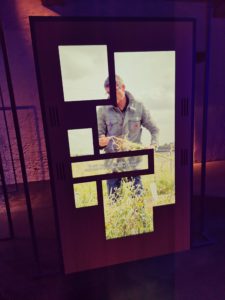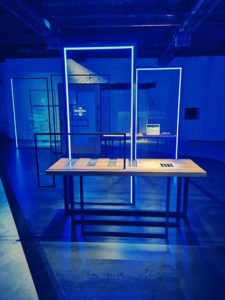 In addition to this, the Domaines Jean Martell were rewarded in 2020 by the Cognac Environmental Certification, rewarding its good practices respectful of its terroir, and its symbol, the swift. This intrepid bird represents the international motion of the House, which never hesitated to cross any kinds of borders and to settle all over the World.
For instance, you could admire many vintage advertisements and testimonies showing that Martell was already cherished by many crowned heads. Indeed, this precious elixir was cherished by Charles de Gaulle and Winston Churchill, plus was as well served during the Prince of Monaco's wedding and at the inaugural flight of the Concorde super jet in 1974.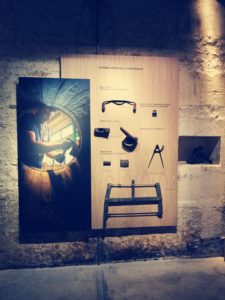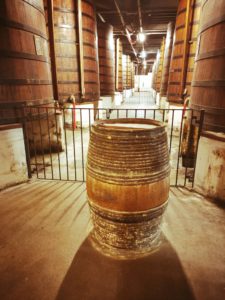 At the same time, the House is carrying out varietal research in order to obtain hybrid varieties that are more resistant in the future to the possible ravages of time. Therefore, nature is active from the vine foot until the barrel, and that's why they were protected by chestnut wood collars from the invasion of greedy insects.
Indeed, as we've seen before, the choice of barrels is very important to guaranty an optimal maturation of Cognac. Take the time to contemplate the incredible ancestral cellar, starring hundreds of full aging barrels.
Regarding the distillation part, the Maison Martell particularly uses clear wines, which have undergone microfiltration before distillation.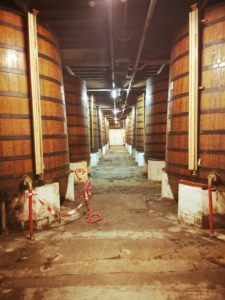 In order to pursue the strategic assemblage work, a Committee reunites 7 Master Assemblers (generally having 10 years of training in this specialized field), chaired by Cellar Master, named Christophe Valtaud and meets daily, often before noon, in order to taste up nearly 70 eaux-de-vie per day, coming straight from their suppliers.
Thereafter, their main mission is to control their supplies and perfect their know-how, in order to reconstitute the same alloys as the oldest Cognacs of the past. Indeed, the emblematic Cordon Bleu Cognac, created in 1912, must keep its same personality through the ages. In addition, the Maison Martell also contains its own Chai Paradis, comprising a series of very old cuvées and most of the time kept in these glass containers, called the Dame Jeanne.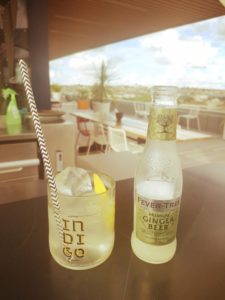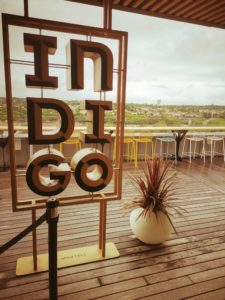 At the end of the regular visit, two different VSOP vintages are proposed for tasting, so to say the Blue Swift, aged in Kentucky typed bourbon barrels, quite popular in the USA, and the classic VSOP aged in oak barrels.
Before leaving don't miss to grab another drink at the top of the Martell edifice. The Indigo is a rooftop bar that proposes many signature cocktails, based on Martell selection. Completed by a small catering menu, enjoy the 360 panorama overlooking an endless mix between urban and rural horizons of Cognac, on one of the highest spots of this bewitching city in the western part of France.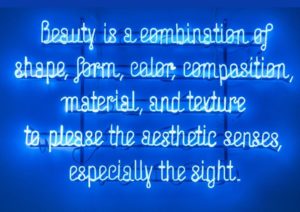 Icing on the cake, two
exhibitions
need to be seen before January 2nd, 2022 in the art
Fondation Entreprise Martell
, also located in this
Gâtebourse Tower
.
First, there is the amazing installation imagined by Sagmeister & Walsh, Beauty, on two floors and over 1,200 m², which presents 61 unique, surprising and colorful contemporary artworks. This Beauty exhibition has only been shown before, in Vienna (Austria) and Frankfurt (Germany). Otherwise, you could as well stop into the Places to be series, which brings together 14 internationally renowned designers (photo credit: Martell).
More
information
and
booking
on the official
website
of
Cognac Martell
, 16 Avenue Paul Firino Martell, 16100 Cognac (France) / Open everyday from 10am until 7pm / Phone: 00 33 (0)5 45 36 34 98
---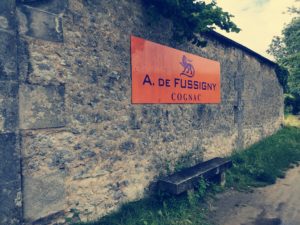 Then, shortly after having reviewed their spirit range in our previous article, let's visit the headquarters of the young venture of Cognac A. de Fussigny. Founded in 1987 after the acquisition of an old distillery, from in 1814, this site is worth to visit, since you may have to opportunity to observe all the fabrication process, from aging until bottling.
The production of this factory, facing the Charente river, counts annually around 1 million of Cognac bottles and 500,000 bottles of Sommum vodka, which is also derived with natural aromas of local lemon and a surprising Espelette pepper from the Basque region (starring a double maceration of its skin and flesh).
In the case of Cognac development, the eaux-de-vie are directly sourced from winegrowers and aged in oak barrels from Limousin. Then, after aging comes the usual phase of assemblage and treatment in stainless steel vats, insulated or not, where a marriage period occurs during 3 to 9 months, where sugar and water are added.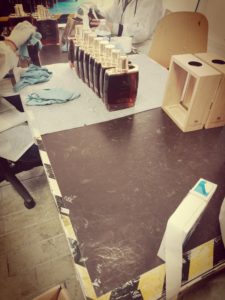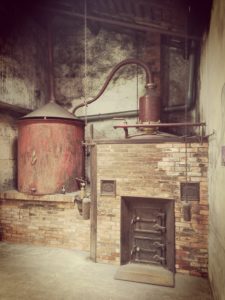 Once inside, you could go through a mix between old alambics and modern devices, until bottles are ready to be sent everywhere in the World. Moreover, you would also get reminded that the Selection range of Fussigny is composed of blended juices between 2 and 10 years, the Superior line stands out between 4 and 15 years, including the spiciest part of the range where we begin to deeply notice the notes of oak and hot pastry in the palate.
Then, the XO range has the chance to be full of eaux-de-vie, aged from 10 and 25 years old, coming from Fine Champagne, while the prestige Extra cuvée includes eaux-de-vie between 13 and 45 years old, and this is where we find the most woody aromas. This was made partially possible thanks to the activation in a non-insulated tank, of a cooling phase which allows the aromas to condense together and which lasts from 3 days to 7 days, before the final filtration stage.
More information and booking (XO formula or EXTRA formula) on the official website of A. de Fussigny, 11-17 Rue des Gabariers, 16100 Cognac (France) / Open from monday to thursday, from 8.30am until 5pm and friday from 8.30am until 11.30am / Phone: 00 33 (0)5 45 36 61 36
---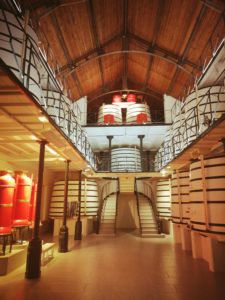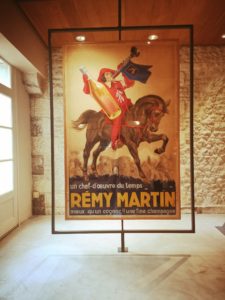 At last, let's get to Remy Martin which was founded in 1724 by a young but local winegrower, who decided to sell his own Cognac under his name, but it was only from his third family generation that the entity took off for new horizons.
Moreover, from the fourth generation, Remy Martin adopted the Centaur creature as a symbol, meaning that its feet stayed on the ground while its head was oriented towards the stars. In the meantime, the heir Paul-Emile Remy Martin decided to add the Remy name to his original Martin last name and in 1874, he initiated the creation of the Louis XIII decanter. In addition to this, a modern finishing cellar was installed in 1872 in the premises in the heart of Cognac (photo credits: Alex Plato).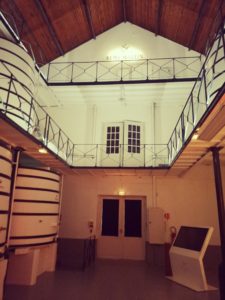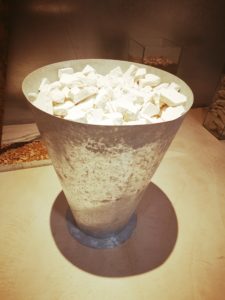 His son Paul-Emile Remy Martin 2 lead the fifth generation, where he associated with his cellar master André Renaud to launch the VSOP blend cuvée. At this occasion, the pair decided to accelerate international expansion, and even reach from 1888, to accompany the Cognac invasion in China.
Furthermore, his daughter married André Heriard Du Breuil, who was the first to install the huge cellars at Merepins in 1966, and as well started to sign the partnerships with the 800 small winegrowers that form the Fine Champagne alliance (including a minimum of 50% Grande Champagne, along another part of Petite Champagne). For your information, these two terroirs own a subsoil favorable to cultivation, thanks to the strong presence of limestone, essentially more present in Grande Champagne and always including the three acidic and slightly sweet grape varieties of Ugni Blanc, Colombard and Folle Blanche, dedicated for Cognac distillation.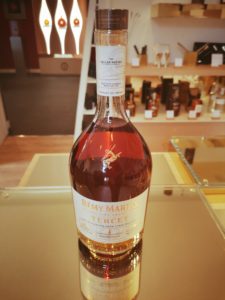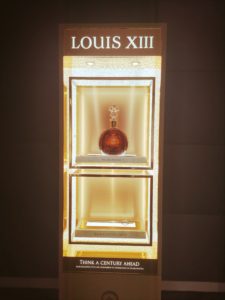 Thus, their acidity allows the wine not to oxidize before going to the still, and another reason why the harvests are mainly lead there by machine, due to the fact to remain reactive in order to pick up the grapes at the right time and preserve their freshness.
Once collected, the tradition of Remy Martin keeps in the distillation on lees in stills of 25 hectoliters (for a legal maximum of 100 hectoliters). This practice, which includes some dead yeasts, is intended in order to obtain more roundness and intensity, while providing as much as possible the personality of Fine Champagne and in parallel, increases the aging potential of the juice. An old touch to appreciate in their delicious XO collection or their prestigious Louis XIII brand.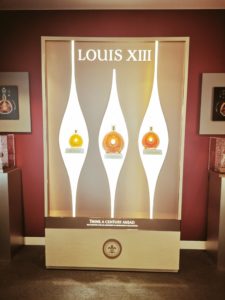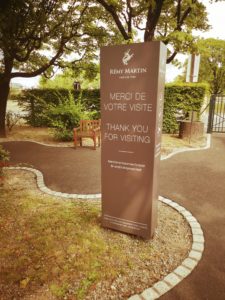 At the end of this premium visit, it's the occasion to appreciate a XO Cognac and a homemade cocktail of course composed of a VSOP, accompanied of a salty appetizer and a chocolate crip. A unique opportunity to observe the result of the strategic and skillful part of aging, that the Maison has also opted in oak barrels from Limousin, starring coarse grain to allow more exchange with the extern air.
Therefore, Remy Martin collaborates with 7 cooperage suppliers, who supply an average of 7,000 to 8,000 new barrels each year dedicated to aging. In addition, the domain selects a medium plus toasting to color the interior side of the barrel, with a specific brazier for the second toasting, in order to offer vanilla and roasted aromas in the future juice.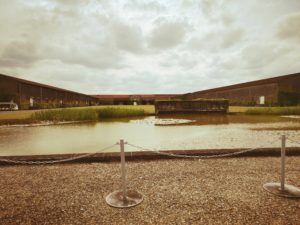 Adding to this, if you have time to visit the second part of the Remy Martin site, take the road to join the actual Remy Martin manufacture in Merpins, a few miles away from the city of Cognac. In this giant domain and helped by a small electric train to save time, you would learn additional elaboration phases.
Therefore, you could admire that Remy Martin employs 3 types of barrels for the constitution of Cognac, the young barrel is rich in woody notes and holds a life expectancy for up to 5 years, before becoming a red cask which would last for another 5 years. This type of cask would eventually contribute to the concentration of the final juice and contributes to decrease the alcohol rate, while gradually revealing the various notes specific to Cognac, notably of candied fruit and sweet spices.
Finally, after 10 years of aging and with a maximum life expectancy of 50 years old, you would find the old barrel, able to bring more balance and harmony to juices which would even become more colorful over time. All these operations have been supervised since 2014 by the cellar master, baptized Baptiste Loiseau who had previously followed a 7-year training course with his predecessor Pierrette Trichet.
More
information
and
booking
on the official
website
of
Remy Martin
(
historical
site), 20 Rue de la Société Vinicole, 16100 Cognac (France), Open from Monday to Saturday, from 9am until 12pm and from 2pm until 5pm / Phone: 00 33 (0)5 45 35 76 66 /
Remy Martin
(
Merpins
site) Avenue de Gimeux, 16100 Merpins (France) / Phone: 00 33 (0)5 45 35 76 66
---