Chandon unveils its Garden Chandon Spritz, from Argentina and an arty collaboration with Caractères Paris…
4 min read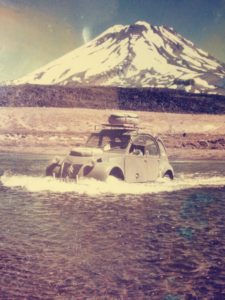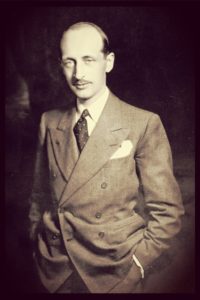 Since the 50s, when Robert-Jean de Vogüé, then President of Moët & Chandon, wished to extend his vision of wine and therefore, wished to explore new terroirs, to diversify his production of sparkling wines. An other idea to share the spirit of this ancestral Champagne house to other parts of the World, revealing the diversity of many terroirs.
For instance, his travels lead him to Argentina where he settled in 1959 through endless lands in Mendoza, a semi-desert on the Andes foothills. There, stands an ideal soil to create expressive and aromatic wines with a single character. This pioneer approach stretched then to California and Brazil in 1973, Australia in 1986 and, more recently, China in 2013 plus India in 2014. Mostly known there as Chandon, their different wines are now synonymous with diversity and authenticity, such as their brand new Chandon Garden Spritz project. It's presented here in collaboration with the Caractères Paris agency, in our video below. By Alexis Lery
---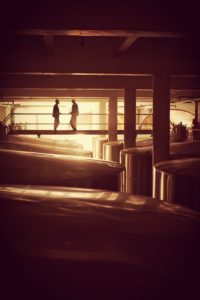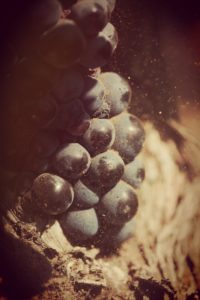 Following the global success for Spritz cocktails, their Argentinian sparkling wine, known as an assembly of Chardonnay, Pinot Noir and Semillon grape varieties vinified separately and recently switched in the revolutionary Chandon Garden Spritz. By the way, those vineyards grow at more than 1000 meters altitude (with a maximum peak at 1650m), where their terroir and climate naturally favor the freshness, maturity and acidity, dedicated to a certain wine development.
Moreover, a long-fermenting method in the tank was used in order to preserve the authentic taste of grapes, completed here with a particular touch. Indeed, a macerate made from a secret recipe, full of natural extracts of orange strips, herbs and spices, without any synthetic aromas nor artificial dyes. Celebrating a certain Mediterranean spirit, since Spritz was created in Italy, we invite you to enjoy this unique prepared cocktail as an aperitif, and eventually to fight some random heatwave. In order to keep it fresh, add some ice cubes and a slender of dried orange and a rosemary strand.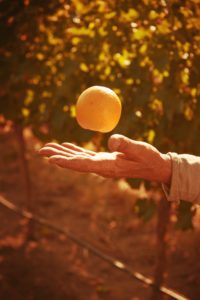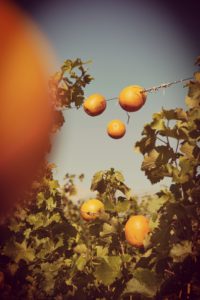 Imagined by their team of
oenologists
after a real but unexpected research and 64 tests, the
Chandon Garden Spritz
was inspired by the wedding between various
bitter
flavors. Starting from a
macerate
(of minimum 6 months) of natural extracts from an annual production of 12 tons of
Valencia oranges
, selected for their unique balance and then manually peeled during 700 hours. Therefore, you would be seduced by the natural aspect of those
fruits
, cultivated without pesticides and picked by hand in a family
farm
in the
Rios
province (photo credits: Chandon).
It's not a mystery that the quality of those local oranges, just like that of wine, is a source of pride in Argentina. That's why, the Chandon winegrowers studied oranges as if they were grapes, with the constant goal to produce a very high quality and fresh recipe of Spritz, breathing bark and zest.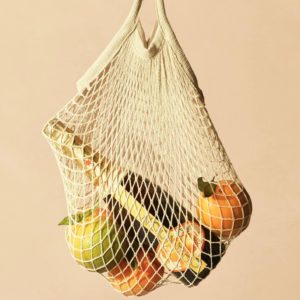 Another reason why the team, lead by the oenologist Ana Paula Bartolucci, spent several years identifying the best harvest period, to display the most suitable aromas, from different ways: fresh, dried or cooked. This was wished to give them a caramelized, chocolate and confided flavor, and then separately infused with herbs (from Argentina and Brazil), and around 0.5 ton of spices (from India, Madagascar and Central America) during different times to get a broad spectrum of aromas.
The result is a greater intensity of bitter aromas, due to this slow maceration depending of the natural of the different contents, varying from 1000 hours (6 weeks) until 4,500 hours (6 months).
---
In the mean time, Chandon associated with Caractères Paris to promote the launching of this Chandon Garden Spritz, while creating connections with wine and Art, through a couple of talented craftsmen. Indeed, this agency curates and manages tailored-made projects for brands, wishing to create a unique experience for their clients. In order to make it possible, this young company sources special collaborations with artisans, in order to respond to the marketing and communication issues, mainly from luxury brands.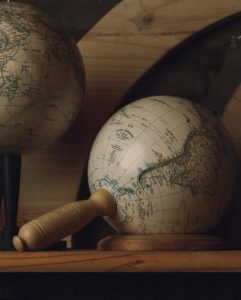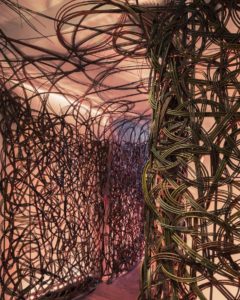 For instance, regarding the Chandon Garden Spritz launching, this firm had brought together 4 skilled artisans to bring to life an original theme, baptized from "vine to orange", specifically designed by Caractères Paris for Chandon. Among those artists, we find Baykul Baris Yilmaz and Olivia Oberlin who have collaborated to produce 750 marbling paper fans, starring 6 custom patterns and colors. A good way to celebrate orange, sparkle and even summer time!
Adding to this,
Pascal Lebonhomme
made a unique
globe
of 75 cm diameter, with a unique
world map
, where each continent represents the image of one of the 6
wineries
of
Maison Chandon
. An iconic object to illustrate the signature of this international
House
, renown as "
A World of Possibilities
" (photo credits:
Caractères Paris
et
Maison Close Paris
).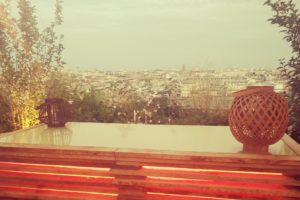 Adding to this, an inspired wicker master from Haute-Savoie, named Marion Roffino made all the decor and furniture in basketry. Through this random braiding, she has been able to give life to an imaginary vine framework in which Thierry Boutémy, a floral designer has added a few oranges. Learn more about the universe of Marion Roffino, in our filmed interview up there, among them, where she was really enthusiast to explain us more about her work. Standing in front of her magnificent wicker bench, in the charming rewilding Parisian rooftop of Moët & Chandon.
---