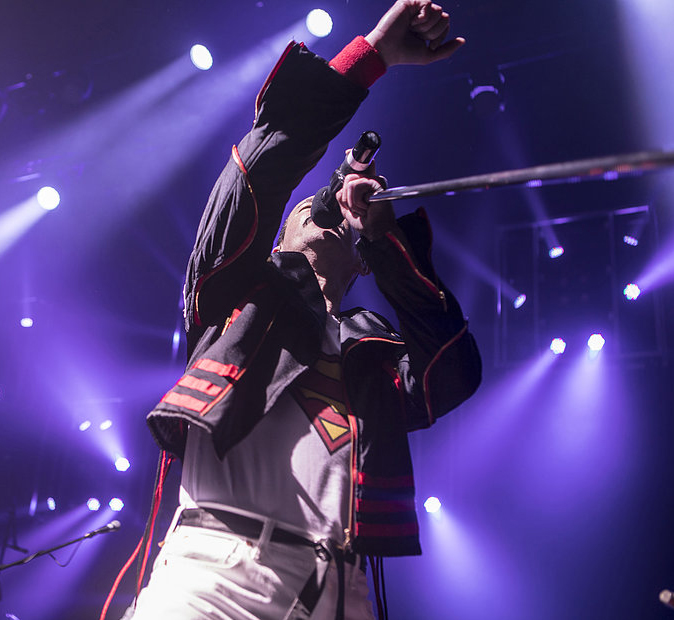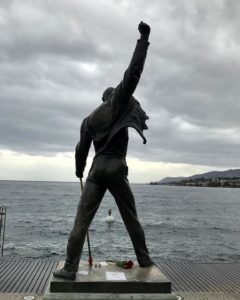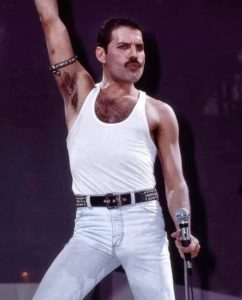 Who needs to remind again the fame and the overwhelming legacy of the British rock band of Queen and its illustrious leader Freddie Mercury? The time of a World Tour, Garry Mullen and The Works pursue, with a nearly perfect similarity, the universe of Queen within a series of concerts to attend soon in France!
Have you maybe attended the triumph of the Rock Legends tour that brought together The Doors Alive, Letz Zep and eventually One Night of Queen on stage at the start of 2019, naturally following the unprecedented success of the rock biopick film of Bohemian Rhapsody?
For instance, Richard Walter Productions is happy to fulfill the countless Freddy Mercury fans again and again by setting on the road this brand new tour, exclusively dedicated to the legendary band of Queen. By Alexis Lery
---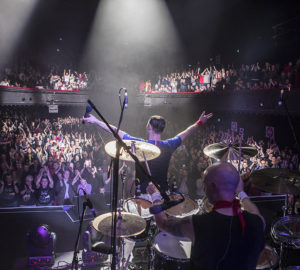 This time, the choice was focused on the talent of Garry Mullen and The Works for their ability to fairly replicate the same live energy as the band of Freddie Mercury.
A show untitled One Night Of Queen may be regarded as one of the actual most authentic and awe-inspiring Queen tribute shows, to ever take place with its most legendary rock hits. During two hours, prepare yourself to listen again to your favorite songs of this illustrious band, in this fascinating show presenting more than 20 of their most acclaimed songs, such as: Bohemian Rhapsody, A kind of Magic, Friends will be Friends, Under Pressure, One Vision, Somebody to love and of course I want to break Free…
As you could already observe on some of their videos, Gary Mullen is truly the vocal and really stands as the physical double of Freddie Mercury, in this show that promises to be as an extraordinary musical quality (photo credits: One Night Of Queen).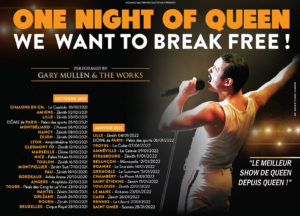 Accompanied with his band called The Works, Gary Mullen succeeds to take up this incredible challenge of resuscitating the magic, strength and virtuosity of this timeless spirit of Queen. Icing on the cake, Brian May, known as the legendary Queen guitarist, certifies that Gary Mullen, both through his stage performance and his voice, pursues with talent the personality of the gone too soon stardom embodied by Freddie Mercury and his unforgettable acolytes.
Accompanied by the skilled musicians of Billy Moffat, Jon Halliwell, Malcolm Gentles and David Brockett, don't miss this Queen night where you could take the occasion to get back in time, while sharing your personal souvenirs or building new memories, with your friends or not.
---
About Garry Mullen, he has been a lifelong Queen fan and has always been a keen singer.
For your information, his musical career as Freddie started in 2000, when his wife and his mother secretly applied to the Granada TV show Stars in Their Eyes. Thereafter, Gary won the overall Live Grand Final, polling 864,838 votes, more than double the runner up and setting the all time record for votes on the show. Adding to this, Gary had also been featured in the Stars in Their Eyes video, CD and book and has eventually represented the UK on Euro Stars in Their Eyes version.
After this rich television experience, Gary performed as a solo artist but immediately started to receive rave reviews and was encouraged by an applauding audience reaction. That's why, in 2002, he decided to create this popular Queen show, untitled One Night of Queen and formed his band The Works. Since then on, One Night of Queen have gone higher in recognition and stand nowadays as one of the best doppelganger band, recalling the everlasting emotion of a whole generation.

Indeed, since the last five years, they have consistently performed over 150 shows per year in a wide variety of countries. By the way, Gary Mullen was even personally invited by Brian May to attend the Queen & Paul Rodgers show in Cardiff and was thrilled to be introduced to Brian's backstage after the show. For the first time in Gary Mullen's life, he was left speechless by one of his favorite artists to ever meet in person.
---
France Planning 2021:
October 1: Capitole En Champagne / Champagne
October 2: Zenith D' Amiens / Amiens
October 3: Zenith Arena / Lille
October 5: Palais Des Sports / Paris
October 6: Axone / Montbeliard
October 8: Zenith De Nancy Nancy / Maxeville
October 9: Zenith De Dijon / Dijon
October 10: L'Amphitheatre – Cite Internationale / Lyon
October 12: Zenith D'Auvergne / Clermont-Ferrand
October 13: Le Dome Marseille / Marseille
October 15: Palais Nikaia De Nice / Nice
October 16: Zenith Omega / Toulon
October 17: Zenith Sud / Montpellier
October 19: Zenith De Pau / Pau
October 20: Arkea Arena / Floirac
October 22: Amphitea / Angers
October 23: Palais Des Congres / Tours
October 24: Zenith Nantes Metropole / Nantes
October 26: Zenith D'Orleans / Orleans
October 27: Zenith De Rouen / Rouen