The rich Roman past of Aude got unveiled in Narbonne, from the Narbo Via Museum until the Bages-Sigean Pond, with its marina and its Bistrot La Nautique
14 min read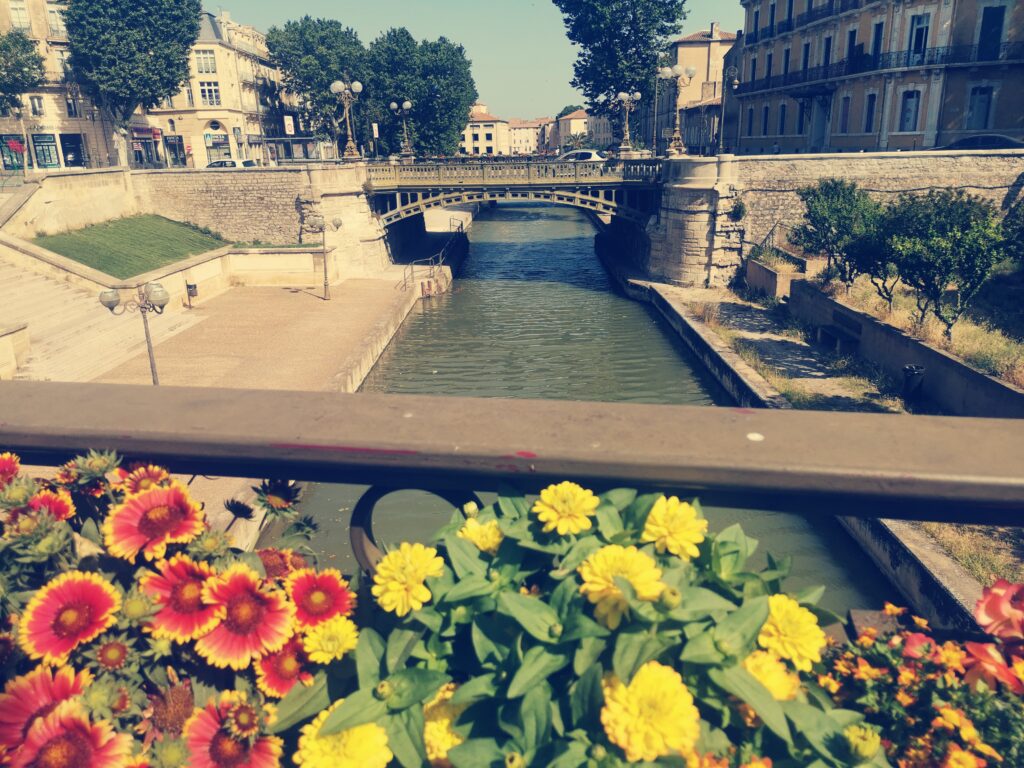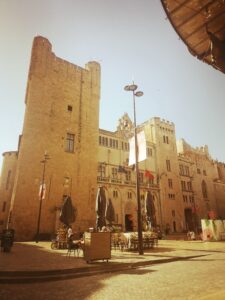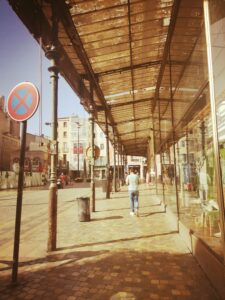 If you feel like having a stop in the sunny French Department of Aude, settled in the Occitanian region, we advise you to have a look in the city of Narbonne. Rich from an important Roman history, discover an authentic patchwork full of different periods and listed buildings, visible on the random streets. Those alleys are mostly composed colorful facades and ancient stones, notably retracing its roots with recent opening of the Narbo Via Museum, highlighting the history of this former capital of the Roman Gaul.
Bordered by the Mediterranean Sea, shared between ponds, vineyards and pine forests, flooded by the sun of the South and bathed by the Canal de la Robine, discover the many treasures unveiled in this city where was born the famous singer Charles Trenet. By AP
---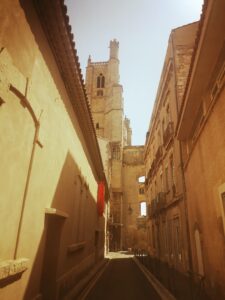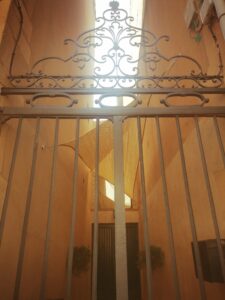 Formerly called Narbo Martius, as being the first Roman colony founded in Gaul, in 118-117 BC, the charming city of Narbonne used to be the main port of southern Gaul, just after Marseille (photo credits: AP).
Apart from its former capitol, the locality of Narbonne remained a religious metropolis for a long time, thanks to its monumental archdiocese and its important Jewish quarter. This crossroads of cultures led to its share of artistic and architectural inspirations, the city adorning itself with majestic monuments and embarking on an artistic dynamic, already from the Carolingian era.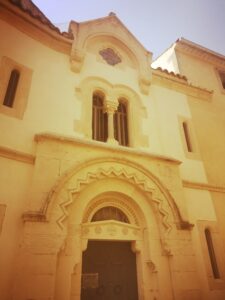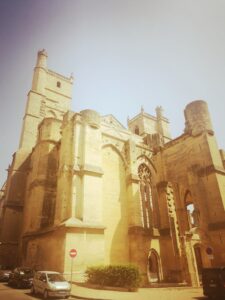 Committed to promote the heritage and architecture of Narbonne, the city belongs to the network of 184 "Towns and Countries of Art and History", while its museums are also labeled "Museums of France". In parallel of this, the tourist office organizes, throughout the year, guided tours to discover the city, its museums and architectural facets.
In addition, do not miss Les Halles de Narbonne, located in a Baltard-style pavilion, built at the beginning of the 20th century, near the Robine canal. Its superb metal structure, its stone pillars and doors, its majestic roof still house one of the most beautiful markets in France, with nearly 70 shops. Among them, you could savor the finest fresh products from the Languedoc region.
Office de Tourisme de Narbonne
, 31 Rue Jean Jaurès, 11100 Narbonne (France) / Phone : 00 33 (0)4 68 48 14 81. More information on the official
website
.
---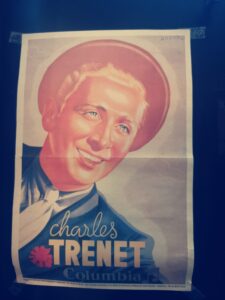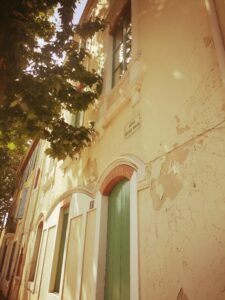 Once arrived in the train station, you may surely feel the same rails sensations, as Charles Trenet did. Indeed, this famous French singer was born in Narbonne and you can even visit his native house. Located in the old center, this house has green shutters, hosted the birthplace of this artist, on May 18th, 1913.
This typical Narbonne mansion generated the exceptional artistic vocation and a unique talent of Charles Trenet, internationally acclaimed. Indeed, this house was the source of all inspirations, open to the public since November 2000, since its donation by the artist himself to his beloved native city.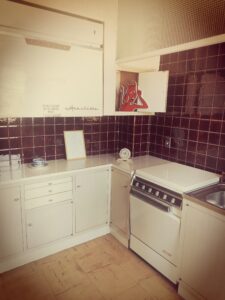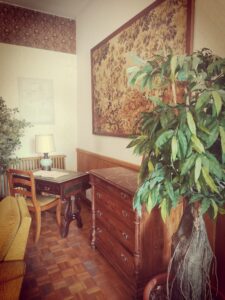 For your information, this house offers an audiovisual and interactive scenography, inviting the visitor to discover unique archival documents, among many other personal memories of Charles Trenet and his family. Indeed, this is where lived his mother Marie-Louise Trenet until her death, to whom the artist very often visited there.
Don't miss the opportunity to get immersed in the extraordinary secret garden of Charles Trenet, who died in 2001. Let's follow his path through his birth room, his private apartments, featuring a true vintage American kitchen, a sauna and even a karaoke with some of his most popular songs to sing!
The native house of Charles Trenet
, 13 Avenue Charles Trenet, 11100 Narbonne (France) / Phone : 00 33 (0)4 68 90 31 34. Open every day, from 15/07 until 31/10, from 10 am until 1 pm and from 2.30 pm until 6 pm, and from 01/11 until 14/07, except Tuesday, from 10 am until 12 pm and from 2 pm until 5 pm.
---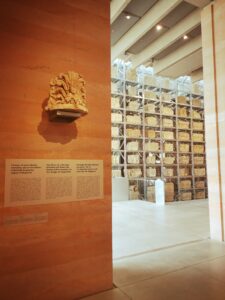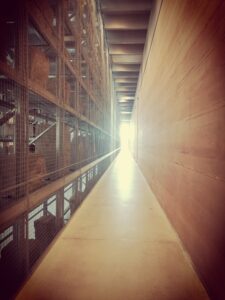 Still in the center, don't miss the brand new Narbo Via museum, designed by the English agency Foster + Partners, lead by the famous architect Norman Foster. This daring museum is organized in single-storey edifice, a nod to the pretty antique Roman houses, also called domus, with the added bonus of rainwater recovery systems (meaning of compluvium).
In a sense, this cultural center pays a real tribute to the former Roman city of Narbonne, named Narbo Martius, which used to be the oldest Roman colony founded outside Italy. It would be soon accessible with a pedestrian footbridge, reaching from the Robine Canal to the museum, in February 2023.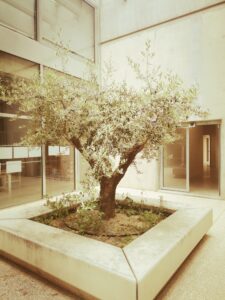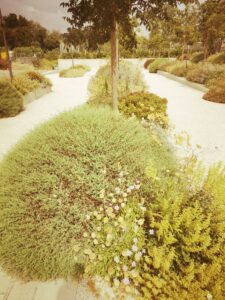 Surrounded by a beautiful and surprising guarrigue garden, imagined by the Urbalab office, in order to match with the architecture and the chromatism of the Narbo Via edifice. Melt in a fireworks of beige tones, this garden includes very local vegetal species combined in an ambitious project which combines a specific vegetal organization adapted into a high-tech hydraulic engineering.
The result is a real procession full of perennials and low shrubs, all settled at the foot of a true antique podium and on bleachers. All of those species and varieties have been the subject of a cultivation contract by the Filippi nursery. That's why, you could admire various Mediterranean plants, starring pistachios, arbutus, euphorbias, ferula, lomelosia, curry herbs, olive trees…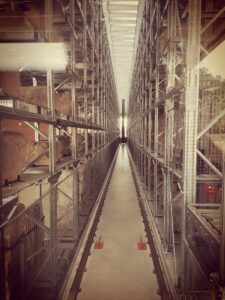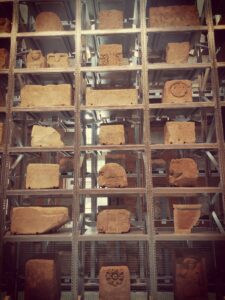 Then, let's be welcomed by an amazing lapidary wall, made up of a collection of 761 antique funerary blocks, with mostly a weight of 600kg and aged of 2000 years old. All of these elements represents a true backbone for this museum, proudly displaying mainly those stone blocks, adorned with many motifs, gathered in a shelving structure of 76 meters long and 10 meters high.
Those blocks, displayed on the two parts of this giant storage rack, as well constitute an open reserve, and a digital device restores the history of each block. Therefore, this installation pays a tribute to the old ramparts of Narbonne which had been designed, by taking up these old blocks of stone, in the 3rd century.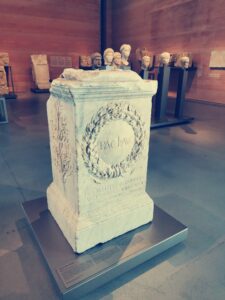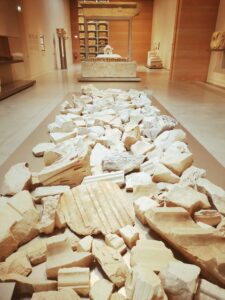 Before having been destroyed for the first time in the 18th century, and dynamited in the 19th century, these blocks have been stored in the Notre Dame de Lamourguier church. Those precious stones find all their splendor back here, where they can be moved by using a revolutionary trolley, either for scientific and for entertainment purposes. Indeed, this immense structure, designed by Mecalux, comes to life at some moments of the day.
Furthermore, you're invited to have a further look on the random open space exhibition rooms, dedicated to the history of the old Roman city of Narbonne, that was built in 118 BC. J.-C. Thus, after becoming the capital of the Narbonne Gaul and a major merchant port.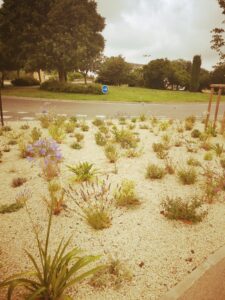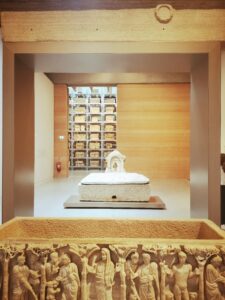 Therefore, there stand numerous remains of the former capitol, located on the actual site of the Victor Hugo college… Along this cultural path, we dive deeper into the life in this glorious past of this rich city and its illustrious past. Moreover, the lapidary blocks had been reused to seal the Madirac dike, as a good introduction to other maritime pieces to admire.
Not far from many funerary steles and monuments in honor of local personalities, along some other curiosities with for example, this common practice of burying children in amphoras… While other stone blocks displayed the celebrities of that period, so to say gladiators but also many freedmen, who used to surpass their slave status.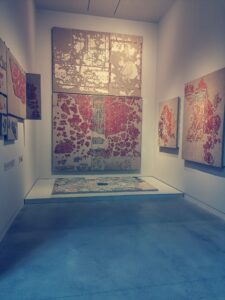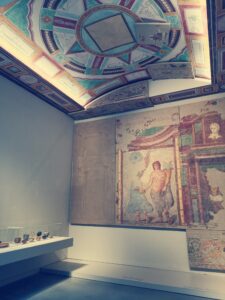 Once past the atrium, featuring the large mosaic transferred from the Musée de l'Évêché of Narbonne, let's access the area where stand ​​remains from the Portico House from Clos de la Lombarde. Indeed, those excavations, started in the 1960s, have made it possible to unveil an incalculable number of unique masterpieces, testifying the daily life of the time, along with frescoes (including the famous one at the Genie) and also mosaics in a superb state of conservation.
At last, the immersive exhibition "Narbo Martius, rebirth of a capital" completes this journey through Roman times, with a 3D reconstruction of the ancient city.
Narbo Via Museum
, 2 Avenue André Mècle, 11100 Narbonne (France) / Phone : 00 33 (0)4 68 90 28 90. More information on the official
website
.
---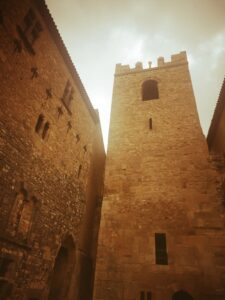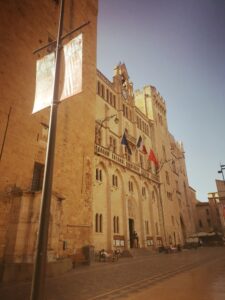 Apart from this, don't miss to explore the glorious Roman vestiges, spread in and around the former Via Domitia, such as the Amphoralis and Horreum. Unless you prefer having a look at the Halls of Narbonne or the Palais Des Archevêques (Palace of the Archbishops), just in front of the last visible trace from the Via Domitia.
This Palace of the Archbishops displays more than 8 centuries of history, by featuring a beautiful Art Museum, where you can admire the largest Orientalism typed Art Collection in France. Known as the former archiepiscopal residence, this wide monument has been enlarged and remodeled over the centuries, as show the various Roman, Gothic, Renaissance and Neo-Gothic influences all around.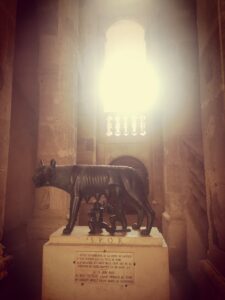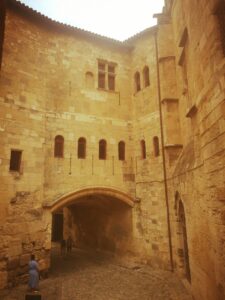 For your information, its construction started from 1295 to 1306, under the impulsion of the Archbishop Gilles Aycelin. Apart from certain parts, still occupied by the City Hall since its rehabilitation in the 19th century, this Palace is open to visitors. For instance, you could climb the 162 steps reaching the 42 meters high tower, where you could enjoy an exceptional panorama of Narbonne and its surroundings.
Although, the Palais Vieux is currently closed but it would host soon the prehistoric and medieval archeology collections, nearby the old chapel of the Madeleine (from 1273). By the way, this religious edifice, located at the first level of the tower, is the oldest Palatine church from the South of France, after the Albi's one and contains mural paintings, from the 14th century.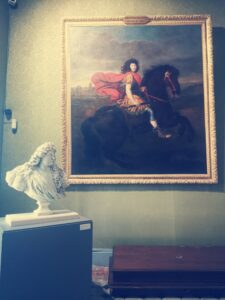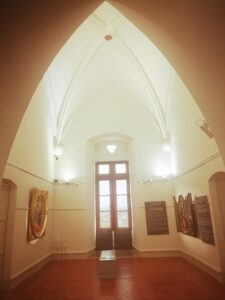 In another hand, the Palais Neuf was erected between the 14th and 19th centuries, and designed as a fortress. This part houses the prestigious rooms of the Consuls and the Synods, covered by painted ceilings, as well as the apartments of the archbishops, fitted out in 1632 and partially transformed into an art museum, since the 19th century.
The latter, on the second floor of the large staircase with balusters, allows you to discover very rich art collections, from the Middle Ages to the 20th century. This museum path offers paintings straight from European Schools from the 16th to the 19th century, a remarkable collection of 17th and 18th century earthenware, along some fabulous furniture.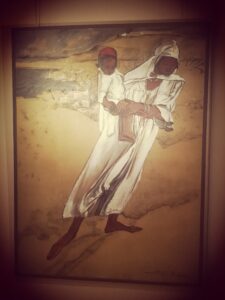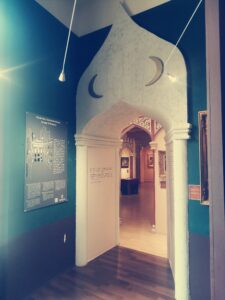 Otherwise, discover a beautiful section nested in a beautiful decoration that invites you to travel… Therefore, the Narbonne Art Museum houses one of the most important Orientalist Art collections in France, embodied by a huge selection of quality artworks. This incredibly decorated exhibition hall offers a large panorama of more than a hundred paintings on a permanent display.
On this side, let's appreciate then countless oils realized on canvas, along marvelous watercolours, pastels and other drawings. Those masterpieces are all brought together in a sort of tale of A Thousand and One Nights, presenting the multiple facets of this colorful Orientalist pictorial style, directly inspired by an idealized perception of Orient, mostly by French artists.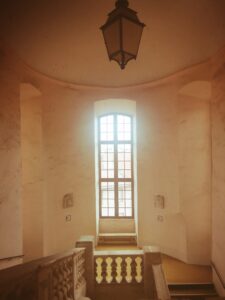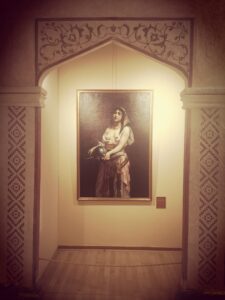 Therefore, those Orientalist collections of the Narbonne museum invite you to discover all the various historical and cultural aspects of those artistic movement, by introducing numerous types of oriental representations, from the origins of Orientalism until the residents of the Villa Abd-el-Tif, passing by a variety of Romantics.
As part of an extraordinary inspired exotic scenography, reproducing the framework of medina, you could contemplate in good conditions some fascinating and well highlighted artworks, testifying of an authentic oriental bewitching atmosphere.
Palais-Musée des Archevêques, Parcours d'Art
, Place de l'Hôtel de Ville, 11100 Narbonne (France) / Phone : 00 33 (0)3 4 68 90 30 54. Open every day from 10am until 6pm.
---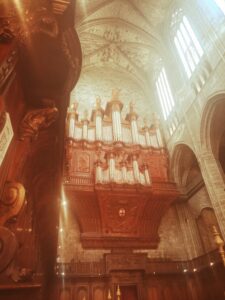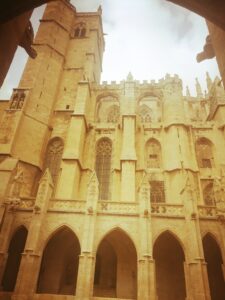 Just behind this unforgettable Palais des Archevêques, don't miss to visit the cathedral of St-Just-et-St-Pasteur. Conceived in a Radiant Gothic style and directly inspired by the giant cathedrals from the Northern France. Once inside, the honorable height of the choir stand under vaults which rise more than 40 meters high. This ensemble is surrounded by a charming cloister, full of roses.
Built between 1272 and 1340, this edifice has the particularity to remain unachieved, due to the decision of the Consuls of that time, to refuse to destroy the former ramparts in order to continue its construction. Although, there are so many details to stand for, such as its monumental 18th century organ, strong of impressive dimensions (23 m x 12 m), directly hung on the back wall and cantilevered above stalls.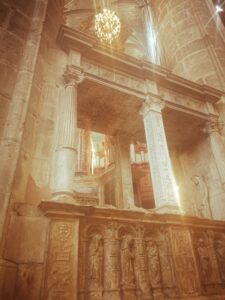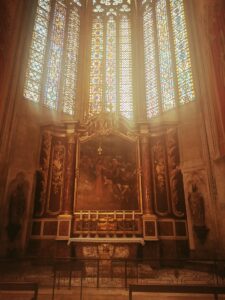 Apart from this, you are invited to leave a prayer at some the axial chapels, such as the Notre Dame de Bethléem one, proud of its 14th century polychromic altarpiece. Unless, you prefer paying 6 euros to discover the single room displaying the Treasury of the cathedral, also called the "acoustic room". Indeed, covered by a specific circular bricked ceiling, reflecting sounds, this space offers a limited collection of precious liturgical objects, along ivories, goldsmithery and tapestries.
There, you would admire pieces from the Carolingian period until the modern period, such as an ivory plaque carved in the 9th century, a rare Hispano-Moorish vase from the 11th century, the fascinating Tapestry of Creation (realized in the Flanders, around 1500), among other many other liturgical objects.
Cathédrale Saint-Just et Saint-Pasteur
, Rue Armand Gauthier, 11100 Narbonne (France) / Phone : 00 33 (0)4 68 90 30 65.
---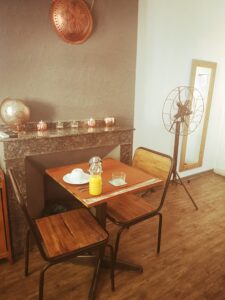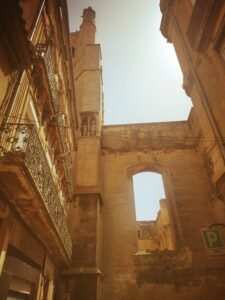 In case you want to stay a night or more just behind this cathedral, we could suggest you La Maison Gustave. This family B&B is really located in the historic city center of Narbonne, 10-minute away from the train station by walk and 15 km away from the resorts of Narbonne-Plage and Gruissan.
Luckily completed by a beautiful view on the Archbishopric Garden, you have the choice between two contemporary thematic studios, accessible by a tiny staircase, so typical of those old Narbonne mansions. Those rooms are then air conditioned and individually decorated and propose a series of modern equipments, such a flat-screen satellite TV and a separate bathroom.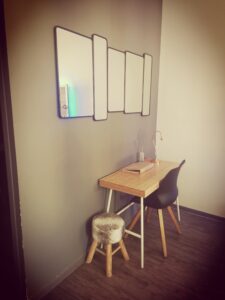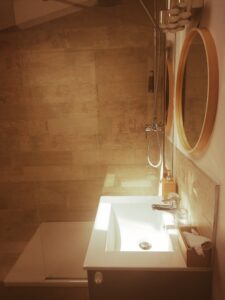 For your information, you have the choice between the western wing at n°3 and the eastern wing at n°5 of the Rue Fabre. The western wing offers two junior suites, named Explorateurs and Nature, while the eastern wing contains three deluxe rooms, so called Vintage (on the first floor), Factory (on the second floor) and Le Grenier (on the top floor).
Adding to this, a shared living room and kitchen (with a dishwasher, fridge, pots, oven, toaster, kettle and microwave) waits for you to be used. This is ideal to prepare your lunch or dinner, to enjoy in your room. Without forgetting that every morning, a fresh bread and viennoiserie is directly brought to your room, to mention with fruits and dairy products, renewed every day in your private fridge.
La Maison Gustave
, 5 Rue Gustave Fabre, 11100 Narbonne (France) / Phone : 00 33 (0)6 63 48 29 75. More information on their official
website
.
---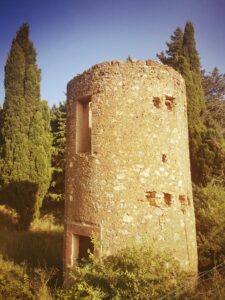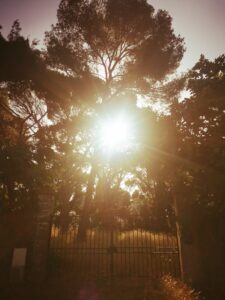 A little bit outside of the city, why don't you discover the nautical side of Narbonne? Bordering the the mysterious shores of the Étang de Bagès-Sigean, which somehow represent a small inland sea, you could explore its various charming villages, along its river and delta, or eventually reaching some of its islands.
After a road through wild moor and vineyards of the small appellation of Narbonne-Quatourze, have a stop in Port-la-Nautique, built on the remains of a former Roman port. For your information, this was an intermediary relay to send goods from Narbonne, before getting to the Mediterranean Sea. This maritime spirit remains the same nowadays with the presence of a marina, along being a spot to practice windsurfing and sailing, from the Nautiquards club.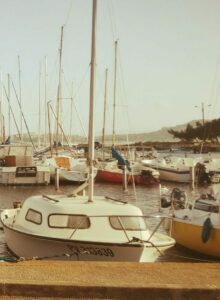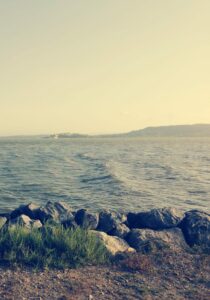 From there, you can admire a breathtaking panorama, featuring the fishing village of Bages and sometimes the Canigou massif, from the wooden terrace of the Bistrot La Nautique. This confidential but unmissable address is ideal to taste the local gastronomy in a unique framework. This open space restaurant keeps its vintage spirit, by the time it hosted the former pool house.
On the menu, imagined by the chef Dorian Castellar, get ready for many surprises, revisiting the classics of Languedoc and Mediterranean delights, cradled by pond sprays. Whatever you prefer staying inside or outside this wooden hut, full of bygone and sailor's decorative items, you would surely adopt this riparian bistro, already cherished by many regionals.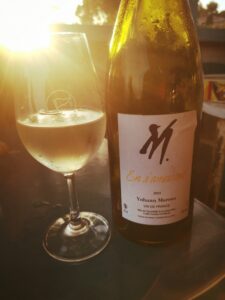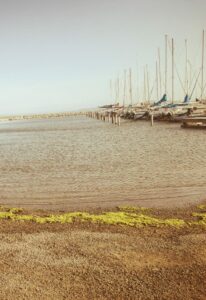 Once inside, you may need some time to discover the whole choice among the Chef specialities, starting from tapas the long appetizers, with tapas, starring surprising fried squids and anchovy bones) and even patatas bravas.
Apart from this, let's taste some fresh local Mediterranean inspired appetizers varying a new twist around ceviche with this typical mullet served here raw, with its mangoes and pickled red onions, all covered with elegant colored flowers, unless you would be tempted by another fruitful mix illustrated with those avocado and kiwi melt into Leucate oysters or in the original interpretation of mullet carpaccio under a soft vanilla infusion (pictured below).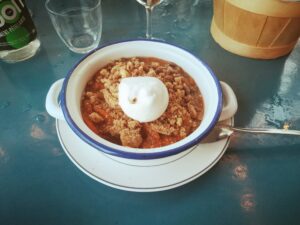 Regarding hot dishes, don't miss the illustrious gallega octopus, pasta completed wish boutargue or grilled fishes, such as codfish, wolfish or mullet (as pictured upon). As wine suggestion, don't hesitate to ask some advice by the friendly team, since their wine selection is rich and varied.
At last, you may pursue this certain simplicity and conviviality with sweet delights. Among them, a giant and generous Tarte Tropézienne, a lemon cream on a meringue and basil bed, or eventually an apricot crumble refreshed with its fascinating rosemary sorbet.
Bistrot La Nautique, 12 Rue des Nautiquards, 11100 Narbonne (France) / Phone : 00 33 (0)4 68 91 53 73. More information on the official website.
---