Why don't you adopt the Agent Nateur beauty care from California, available at Oh My Cream?
4 min read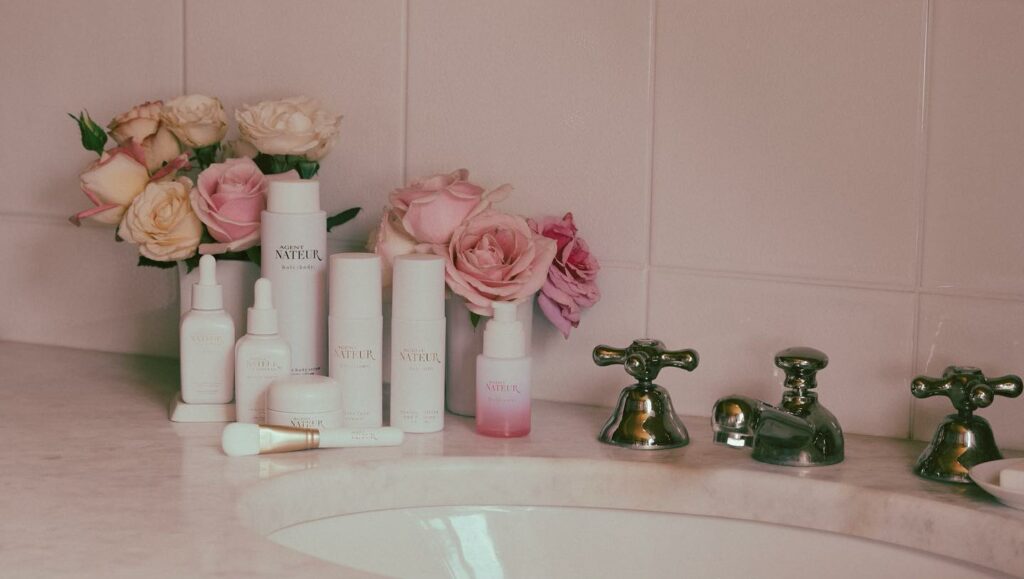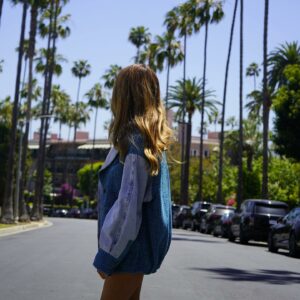 Born in the sunny California, the Agent Nateur products were imagined and developed by Jena Covello. This cosmetics enthusiast and entrepreneur wished to express her own vision of beauty, through concepts of beauty, health and efficiency, in a responsible way.
That's why she decided to combine her clean formulations into creamy textures, while displaying charming fragrances. Those Californian are preserved in elegant packages, able to preserve its inner active and safe ingredients. Among its must-haves, you should have a look at their face and body care line. Known under the spiritual (and holistic) Holi(Trinity) appellation, you would surely bewitched by the fresh and healthy aspects from some of the flagship products, which are (Holi)Oil, (Holi)C and (Holi)Water. It's not a secret that the three main active ingredients of Agent Nateur could be found all around in their composition, notably through vegetal oils, vitamin C and even hyaluronic acid. A wide attractive range to acquire on the OhMyCream platform.
By AL
---
This holistic philosophy can still be experimented in the body line, with the unmissable Holi(Body). This body oil has already impressed countless addict customers, thanks to the positive action of its serum against your possible cellulite and first signs of skin aging, melt into a sensual perfume. The promise of a hydrated skin that would become either smoother and stronger (photo credits: Agent Nateur).
Adding to this, your visage would undoubtedly need a Holi(Bright), as a Resurface Glass Face Mask, as a resurfacing treatment, leading to deep hydrating and soothing action. Therefore, your skin texture may be then visibly smoothed through the combination of pitaya, aloe vera, French silk peptides, vitamin C, hyaluronic acid and even cucumber. Thus, this mask is perfect to minimize the appearance of fine lines, wrinkles and pores, notably for dry and sensitive skins.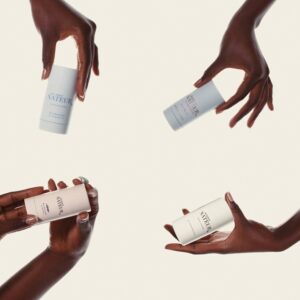 In another hand, Agent Nateur as well proposes natural deodorants, full of effective ingredients, under the Holi(Stick) name. Those sticked shaped products would protect, moisturize and nourish your skin, notably boosted with the benefits of baking soda, in order to avoid any bacterial growth. This product can be completed with the fragrance you prefer the most… An ensemble of honey, coconut, avocado, with a touch of eucalyptus in the N°3, or a sensual bucket of sandalwood and rose, created in collaboration with another Californian holistic brand, as shiva rose.
For more sensitive skins, the Holi(Stick) sensitive deodorant naturally plays its healing and nourishing role, thanks to a bicarbonate-free composition of castor oil, coconut, jasmine, lying on another oriental wedding between bergamot and sandalwood. This nearly miracle solution would still prevent your random odors, while trying to keep as much as possible your armpits dry.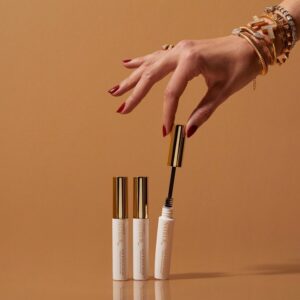 Nonetheless, the condition of your eyes and brows is as well essential. That's why the Lash & Brow Serum proposes the effects of a powerful serum, able to nourish and size your eyelashes and eyebrows. Those benefits get pursued with a certain stimulation of this sensitive zone, with the help of a couple of patented and registered active ingredients, such as Follicusan™, a milk-based bioactive element, made to stimulate the countless body cells and vitalize your eyelash follicles, along another Redensyl™ active ingredient, full of pure plant extracts and ingredients, to promote and activate the random bulb stem cell division, for a better hair growth. Without forgetting Capixyl™, also patented, featuring peptides associated with a plant extract of red clover (densely rich in Biochanin A), to stimulate and strengthen your hair follicle and regenerate your eyebrows and eyelashes, for a thicker and brighter appearance. This avant-garde and gluten-free product contains another surprise, embodied by bhringraj, which is one of the most popular Indian hair ingredients. Extracted from sunflowers, following under ancient Hindu medical practices, this exotic ingredient once again nourish and illuminate your eyelashes and eyebrows, due to its various phytosterols, vitamin E, flavonoids and coumestans elements.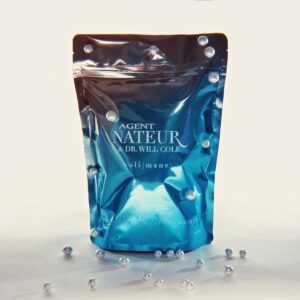 In terms of dietary supplements, we invite you to adopt their Holi(Mane) as Hair, Skin and Nails Food Supplement. This mixable antioxidant powder, stuck in a cyan packet, embodies a mineral-rich formulation, willing to stimulate the production and regeneration of your so much precious collagen. Reinforced with the action of some marine collagen, you would naturally be seduced by its protecting action against daily external aggressions.
This collagen stimulation can also be improved with a balanced conjugaison with some pearl power, able to boost a certain sustainable regeneration of collagen. Let's stand ready to observe your hair and nail growing and great again, the time of a deep hydration from your skin, with less inflammation felt from your body. We recommend to serve one scoop of this revolutionary powder to any beverage (matcha, casual teas, coffee and even smoothies), raw for food or any sauce preparation.