Hard Rock Café Paris celebrates the Pride Month with Halsey along the new version of the Messi Chicken Sandwich and the Formula 1 collaboration with Oracle Red Bull Racing!
5 min read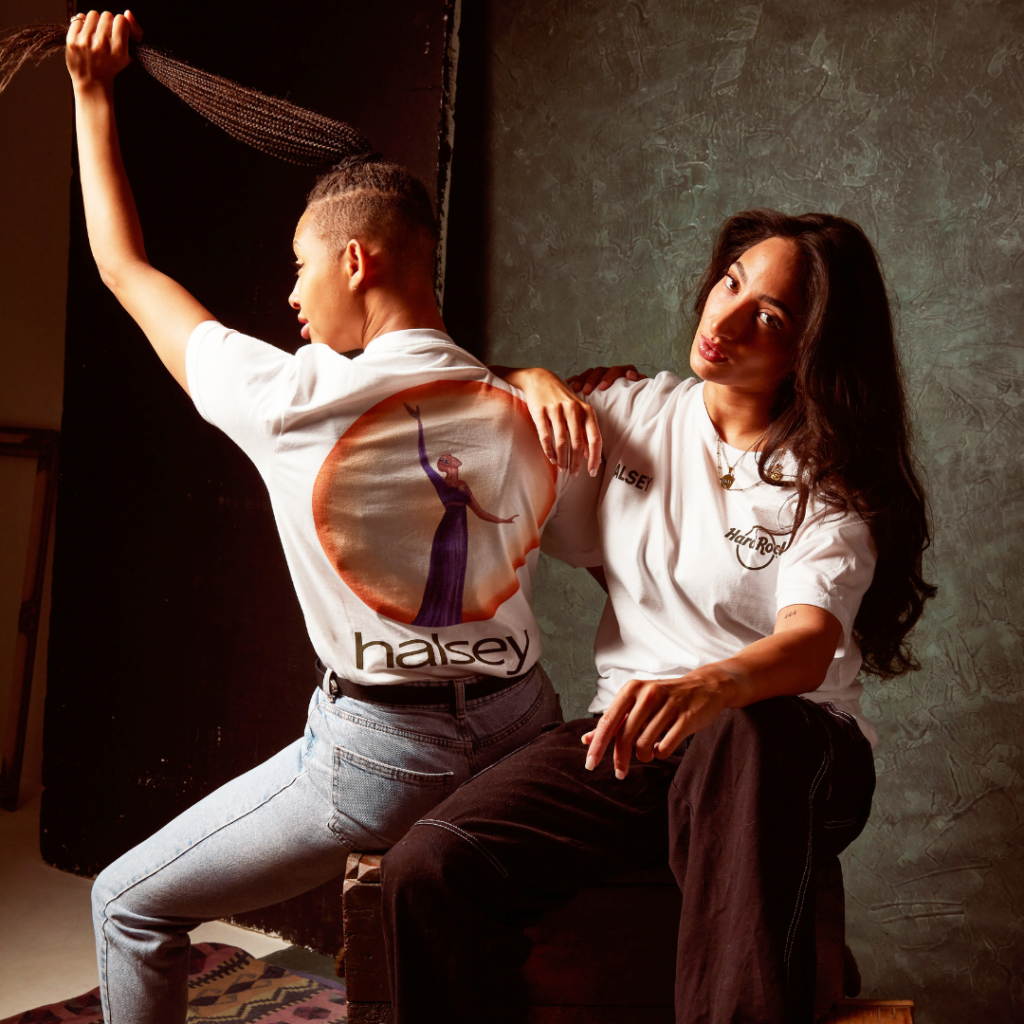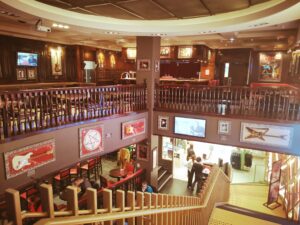 Hard Rock Café is arguably one of the best known and most established American restaurant chains in the World. With nearly 187 spots spread in 78 countries, the brand is still popular since its early days and does not hesitate to launch limited editions or events, notably through several signature burgers.
This is currently the case, with the new edition of the Messi Sandwich, developed in the framework of a 5 year partnership with the football star, Lionel Messi. Icing on the cake, don't miss the upcoming animations happening for Grand Prix days (but not only), beneath the Formula 1 collaboration with the Oracle Red Bull Racing team. By AL
---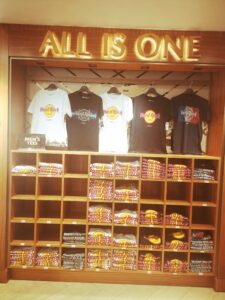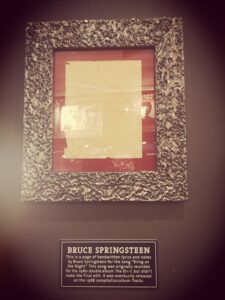 Let's have a look at the new sporty connection at the occasion of this new year 2023, for the Hard Rock Café Paris with the new edition of the partnership with the Argentinian footballer Lionel Messi. This agreement has been settled around a 5-year confidential signed contract, organized around the promotion of various bilateral actions (photo credits: AL).
Therefore, a clothing collection inspired by Lionel Messi, following the obtention of his 6 Golden Balls, and the donation of one signed replica to the president of the international Hard Rock Café group, known as Jim Allen. By the way, this cup would be soon exhibited in a Hard Rock Café property, and would even enter the wide collection of musical objects, spread all over the World.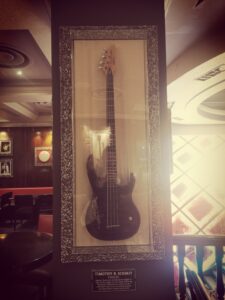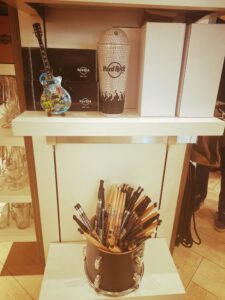 For your information, and in return, Lionel Messi was getting offered an electric guitar, specially designed for him. Following the coronation of his Argentinian team at the Football World Cup 2022 that was held in Qatar, it's a good occasion to celebrate this victory in Paris, with a fully dedicated menu and goodies, elaborated in tribute to Lionel Messi. Furthermore, whatever you are into football or not, you could ask a piece of Messi, through its Messi Chicken Sandwich, which is exclusively available until March in all of the Hard Rock Cafés around the World. Patiently waited by his fans, after a first edition in March 2021, with the Messi Burger Champion, this Messi Chicken Sandwich would let you better discover the personality and tastes of the star.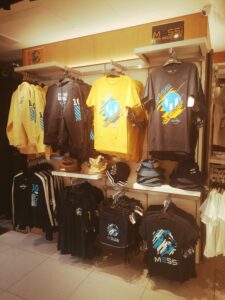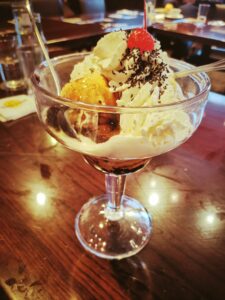 Indeed, presented in a toasted brioche bun, this thinly flattened chicken cutlets, cooked a la milanese, reminiscent of one of Lionel Messi's favorite Argentine dishes as a child, are completed by a combination of toppings. Among them, you could count on provolone cheese, with fresh herb aioli, fresh arugula and vine-ripened tomatoes, plus eventually a fried egg in option. This burger is served with homemade fries, to accommodate with three free sauces, which are mayonnaise, ketchup and of course aioli, which is Lionel Messi's favorite sauce.
This Messi Chicken Sandwich could be then accompanied by the brand new collection of accessories, caps, hats and hoodies, available for sale in the Hard Rock Café's stores.
"It's an honor to continue our partnership with World footballing star Lionel Messi and to take the LIVE GREATNESS campaign to the next level with the Messi Burger Champion's edition. We couldn't be more excited helping Hard Rock Café and Lionel Messi fans getting in on the action and they'll love the new sauces, each of which completes the Messi Burger in an own unique way", admits Anibal Fernandez, Coffee Division Vice-President of Hard Rock Café.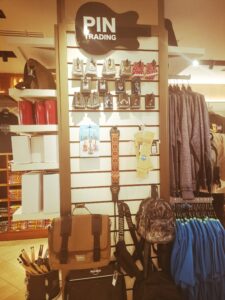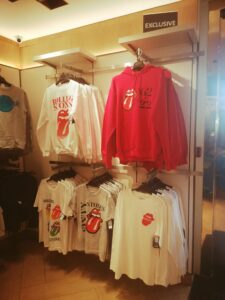 Indeed, fans can also immerse themselves in some contemporary technology and unlock a unique 3D augmented reality experiences, by selecting hoodies from the collection by simply scanning a QR code. Thereafter, these AR experiences can be shared with friends and family and could also be available to share on Instagram social network.
As far as we know, those products, resulting from the exclusive collaboration between Hard Rock Café and Lionel Messi, are available in the related stores. Otherwise you prefer opting for other classic Hard Rock Café elements to bring back home from Paris.
Don't miss the opportunity to shop them
online
!
---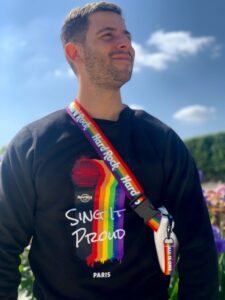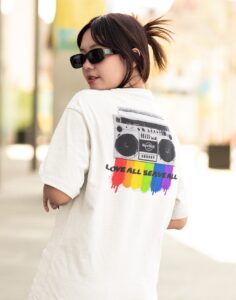 Cherry on the cake, the Hard Rock Café group pursues its tradition to partner with prominent LGBTQIA+ personalities to create exclusive and collaborative experiences for their local communities.
Indeed, this could feature specific and limited edition food and beverage experiences, but also dedicated LGBTQIA playlists and even community fundraising events. Apart from this, at the initiative of the 2023 Pride edition, the Hard Rock Café group has decided to associate its actions with the queer artist Halsey.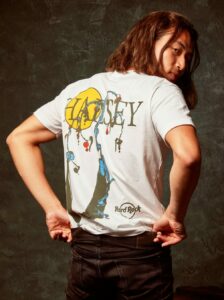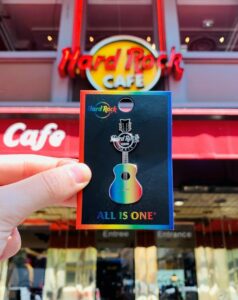 Thus, this partnership gave birth to a series of co-branded Hard Rock x Halsey Signature Series Pride Edition t-shirts, that would join the existing Halsey merchandise. Basically specifically designed for the Pride Month, this unique collection, completed by colorful t-shirts, bandanas, socks, mugs, keychains and pins, designed by Hard Rock, pays homage to the brand's mottos.
Those are
"Love All, Serve All"
and
"All Is One"
. Without forgetting that a
portion
of the proceeds from those
sales
would go to some global
LGBTQIA+
charities, such as
Human Rights Campaign
and
Outright International
, of which
Hard Rock
has pledged a minimum of $250,000 through its
Hard Rock Heals Foundation
.
For your information,
Hard Rock Café Paris
also organizes rainbow
animations
, like this
event
for the
Gay Pride
, this time in collaboration with
Big Bus Tours
. For your information, this
Pride 2023
collection is available
online
and in
stores
, from
July 2023
.
---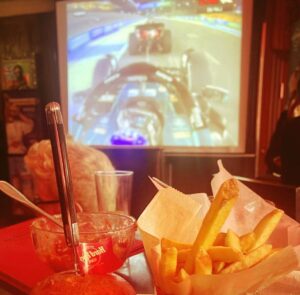 Adding to this, the Hard Rock Café group even partnered with the Oracle Red Bull Racing team, with the mission to bring the thrill and emotions of Formula 1 racing to more fans worldwide. The result of a multi-year agreement between the iconic gourmet brand and the championship-winning F1 team will see, toward a range of various collaborations. Therefore, you could either appreciate this partnership in several restaurants from the Hard Rock Café group, through a series of animations and Grand Prix in-situ projections.
That is notably the case in Paris, across the 23-race calendar, with countless convivial and immersive experiences for fans, especially organized during Grand Prix weekends. Therefore, the Hard Rock Café Paris may become the favorite race day rendez-vous for all of this motor sport fans but also video games players, with the collaboration between Oracle Red Bull Racing and E-sports Team.
Hard Rock Café Paris
, 14 Boulevard Montmartre, 75009 Paris (France) / Phone : 00 33 (0)1 53 24 60 00. More information on their official
website
.
---