Charlotte Tilbury celebrates her make-up collaboration with Disney and Elton John's Rocket Fund!
4 min read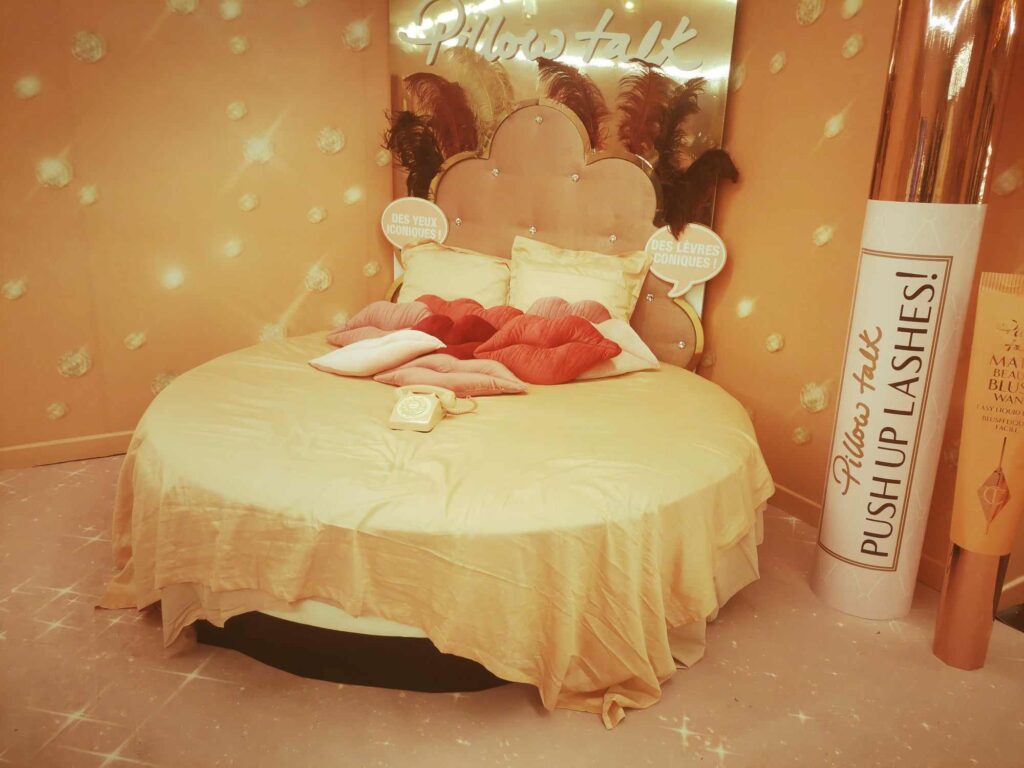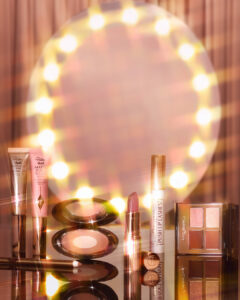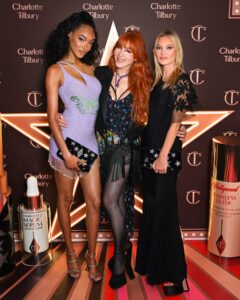 Let's continue our cosmetics tour, by focusing this time on an internationally acclaimed make-up company. Indeed, Charlotte Tilbury was founded by the eponym British make-up artist in 2013. After a rich experience as a polyvalent beauty artist, notably collaborating with celebrities, Charlotte Tilbury has ever been enjoying to transform and illuminate all the visages she went entrusted, to revive self-confidence and glamour (photo credits: Charlotte Tilbury).
Then, it was natural that this influential figure in the beauty galaxy decided to embody her own philosophy within her own project.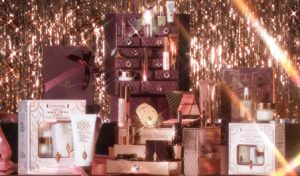 This was made possible by notably developing this glamorous and elegant, that quickly became a must-have line for beauty lovers, all across the world. Charlotte Tilbury's philosophy is that makeup should not radically transform a face, but rather sublimate it. She encourages independence and self-confidence by teaching people how to use her products to create their own personalized look. By AL
---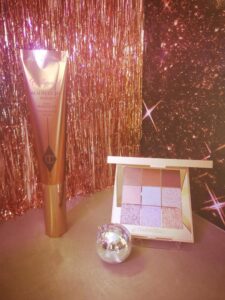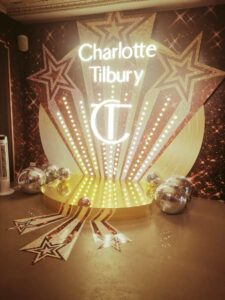 For your information, Charlotte Tilbury was born in London, where she developed her early passion for beauty topics, since an early age. Her career gained more importance, eventually thanks to a certain innate talent to sublimate all types of visages, but also by collaborating with iconic celebrities such as Kate Moss, Penélope Cruz and Amal Clooney.
By the way, the famous top-model Kate Moss lately joined the launch of the Parisian pop-up store, where Charlotte Tilbury had the occasion to share her beauty secrets with France. A good occasion to discover again some of the best-sellers, that usually embellish many girls in various situations, from unforgettable catwaks, until parties.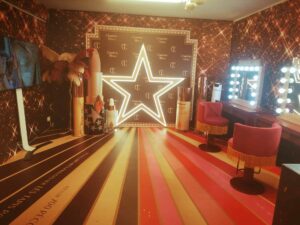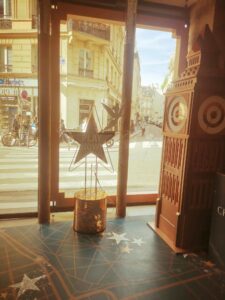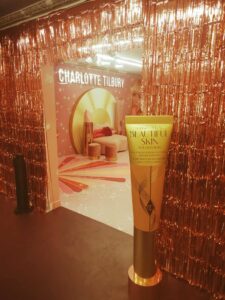 Therefore, the initial project of Charlotte Tilbury was to make everyone feel like a Hollywood star, by using her beauty products. This ambitious vision lead this brand to become quickly acclaimed for its timeless elegance, gorgeous packaging and, of course, premium formulas. For example, one of Charlotte Tilbury's most famous ranges is her avant-garde lipstick collection, beneath her famous "Pillow Talk" line. This innovation has become a classic, thanks to this natural nude-pink shade that would suit to all skin tones, either in a lipstick, gloss, lip pencil or even a liquid highlighter to complete with a matte blush, for more impressive shiny results.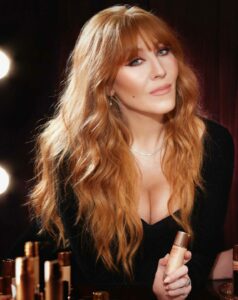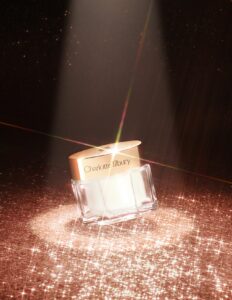 It's not a lie that over the years, Charlotte Tilbury has received numerous awards and recognitions, and her brand continues to push the boundaries of innovation in beauty sector. A good reason to expand her product line, to include skincare, fragrance, and even makeup accessories, all while remaining true to her vision of accessible beauty for everyone.
Among those recent new solutions, you are invited to try the Magic Serum Crystal Elixir, a facial serum enriched with REPLEXIUM™ peptide that targets wrinkles and for a rejuvenated-looking skin. But also vitamin C for a brighter complexion and super hydrating polyglutamic acid, for spectacular results.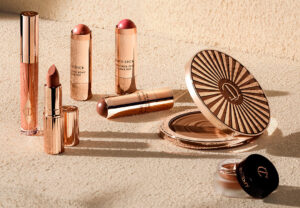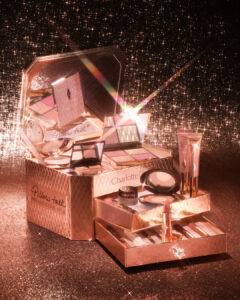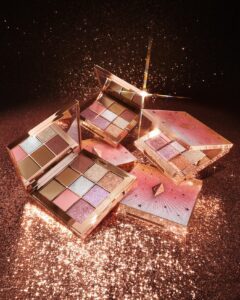 This could be completed with Magic Water Cream, a cream-gel moisturizer that offers no less that approved 100 hours of hydration, for a fresh and radiant complexion. This fragrance-free, supple and lightweight cream-gel formula is able to smooth, plump and balance any dehydrated skin.
Completed with some hydrating Waterlocking Fusion Technology formula, the appearance of your skin tone and texture would be visibly improved with some pore-reducing niacinamide, and an efficient biopeptide complex. Therefore, we hope that this sparkling venture would continue to inspire and educate all women but also men, while reminding everyone that beauty lies within us and can be enhanced through high-quality products.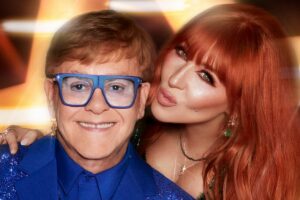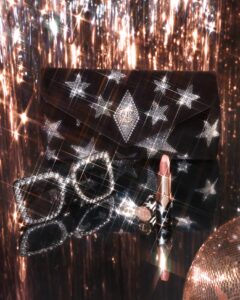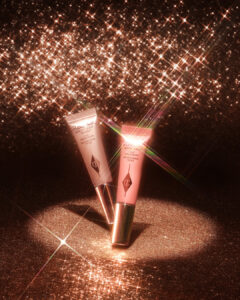 Another good illustration with the late collaboration between Charlotte Tilbury and Elton John, on the behalf of his Rocket Fund.
For your information,
The Rocket Fund
's mission aims to support the constant fight against to end
AIDS
while sharing a message of
LOVE, JOY and ACCEPTANCE
! At the occasion of this
Holiday
collection, several exclusive
products
were issued in collaboration with
Elton John
, such as a black velvet
make-up pouch
, with lots of
rhinestone
stars. These
starred
patterns also wear a series of
limited-edition lipsticks
.