At the Cantini Museum, in the intimacy of a collector
4 min read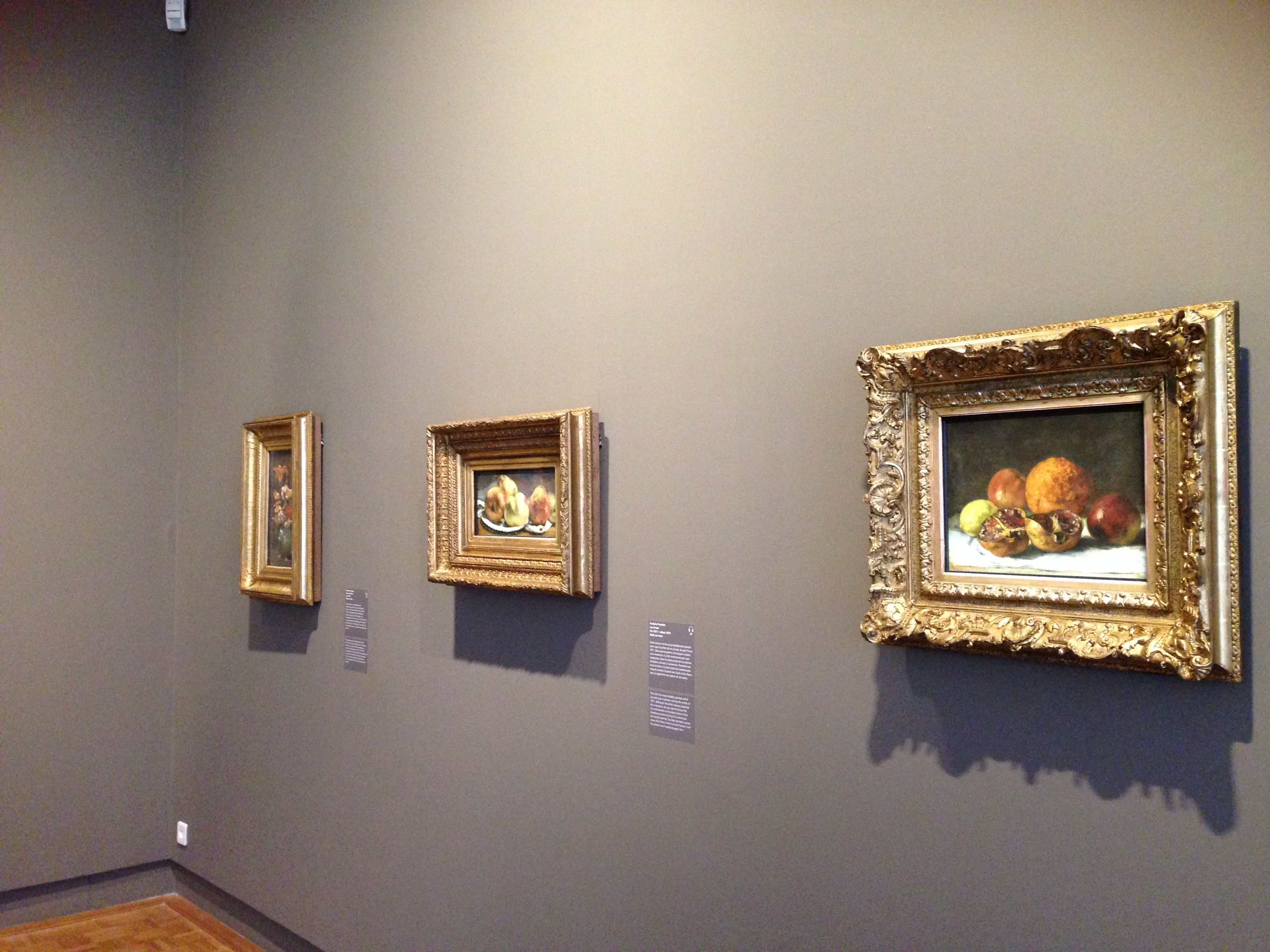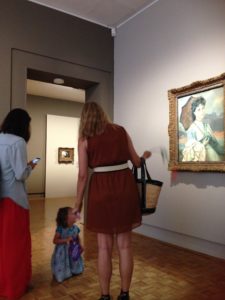 "Courbet, Degas, Cézanne… Realistic and Impressionist Masterpieces from the Burrell Collection" From May 18th to September 23th, in the Cantini Museum of Marseilles. This private mansion, built in 1694 by the Compagnie du Cap Nègre, was bought in 1709 by the Montgrand family, who kept it until 1801.
Later, it kept several owners, remaining for more than half a century the seat from the "Circle of Phoceans" installed in 1836, before being acquired by Jules Cantini, important marble exploitant who took part in the construction of many civil and religious buildings in Marseille during the Second Empire.
A great art lover, Jules Cantini donated it to the city in 1916, to make it a museum dedicated to the art of his time. By Sylvie Roman, translated from French by Alex Plato
---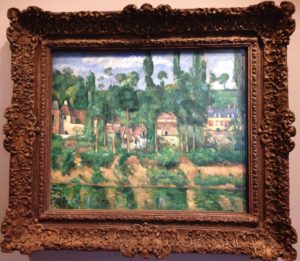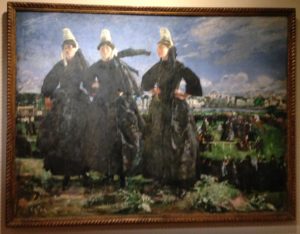 This prestigious Marseille cultural establishment is dedicated to the so-called Modernist period of the twentieth century, which extends from 1900 to the 1960s (credits: Sylvie Roman & Video).
The acquisition policy, accompanied by important state deposits (National Museum of Modern Art, National Contemporary Art Fund, National Picasso Museum, Musée d'Orsay) and supported by numerous donations, guided the constitution of one of the most beautiful French public collections dedicated to the twentieth century (Photos: Simon – Jeunes bigoudènes / Cézanne – Château de Médan).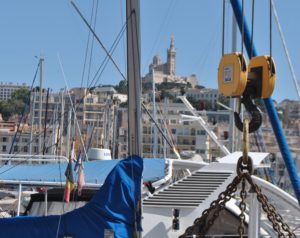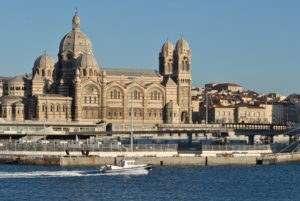 With this new summer exhibition, the Cantini Museum invites us to dive into the secrets of a collector and a great art lover, moreover, about His Majesty: Sir William Burrell, a native of the city of Glasgow, Scotland. Born into a family of wealthy shipowners, he soon acquired some Impressionist works, as well as a rich collection of Art from all around the world, as a humanist and Art lover. His collection was built throughout his long life (he died in 1958 at the brave age of 97), long after the donation of some part of his collection, from his city of origin, Glasgow. Since the Sir William Burrell Foundation being closed for renovation works until 2020, part of its collections has been lent to various European museums, including this Marseilles museum.
From Courbet to Degas, via Cézanne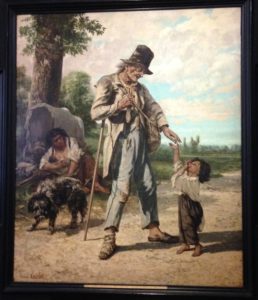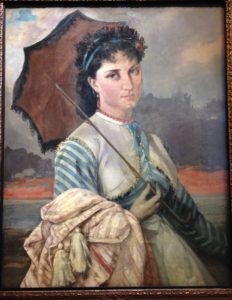 The artworks presented there are quite representative finally of this abundant artistic period, symbolic of the end of the 19th century, which saw so much daring personalities among the French painters, interpreting the nature, the impression that they felt of it. Gustave Courbet, so well known for his feminine nudes in natural settings, at the edge of a stream, is well represented in Marseille (placed on a mossy carpet), but through the more "wise" paintings.
The Lady with the Umbrella (photo up), fixes us with her gloomy and melancholy glance, placed in a setting of almost storm, where the sky merges with a stream in the background. Those two canvases Le Mendiant (The Charity of the Beggar) (photo up) and the Nature Morte, by the same Gustave Courbet, make us wonder about the meaning of life, and the mutual help between the poor and the rich.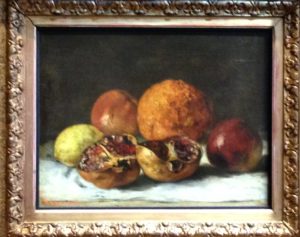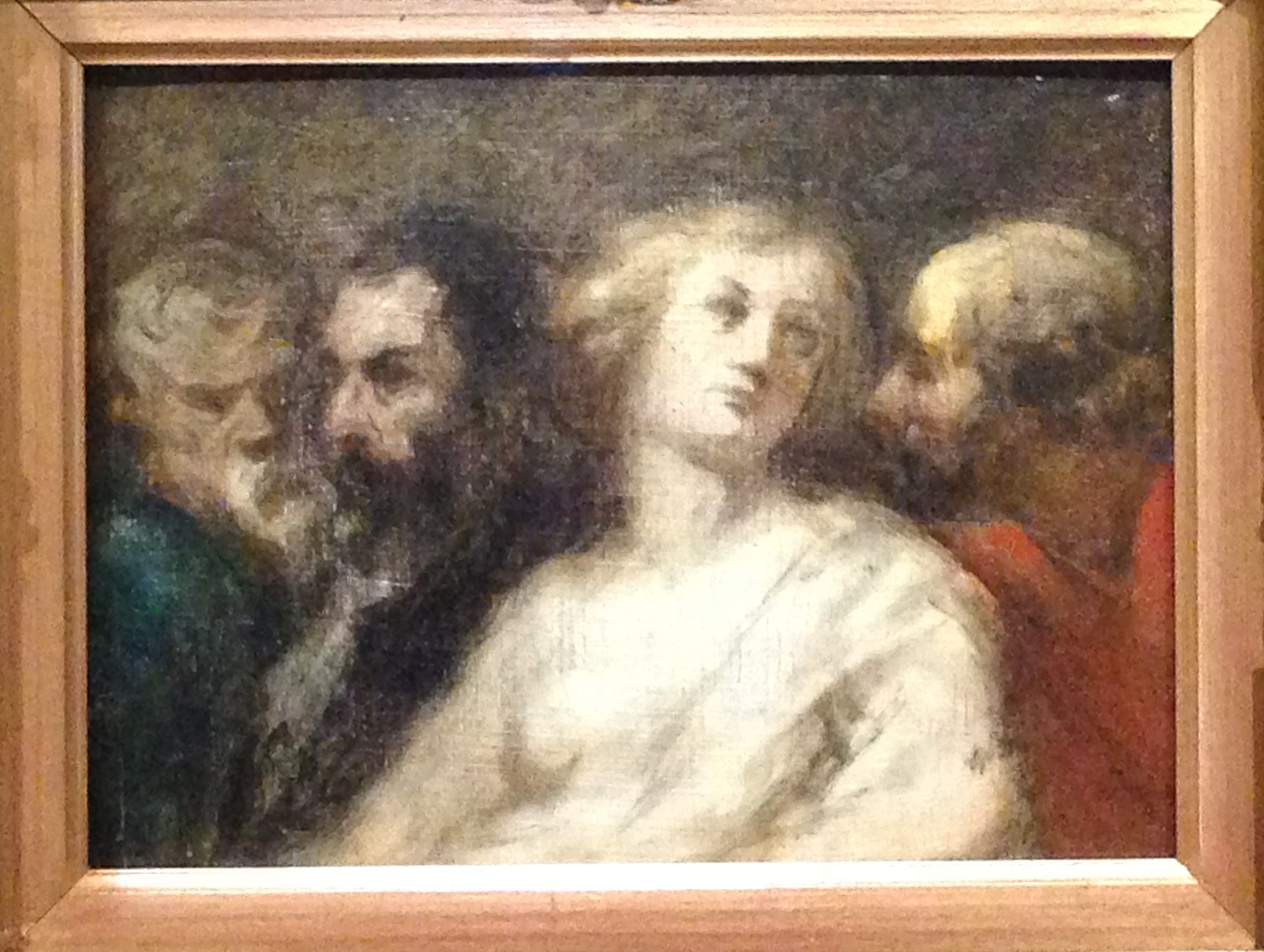 Above all, the painter sketches a scene, taken on the spot out from a certain hyper realism, despite a sfumato touch… The small formats of Millet and Corot, rub shoulders with large paintings of Boudin or Marines Bonvin… It's an interesting plunge in the contemporary world of Sir William Burrell, the society in full movement, with rural and agricultural scenes, but also in full modernism.
Not to mention a fascinating example of Daumier's caricatures (photo below with Suzanne et les Vieillards), which represents as a person, all the characters of the everyday life of the middle of the 19th century, with malice, irony and without any concession!
Finally a specific room of the Cantini Museum is devoted to a couple of sacred artists, that are Manet, Degas and Sisley, including panoramas with dancers, scenes of street or cabaret, and some contemporary lives.
The Cantini Museum, an ancient mansion in the heart of Marseilles
Built in 1694, it is one of the few private mansions still to be found in Marseille, unlike Aix-en-Provence, its neighbor city. Purchased by Jules Cantini, a heavy Art collector located in Marseille, and also a building contractor from the end of the 19th century.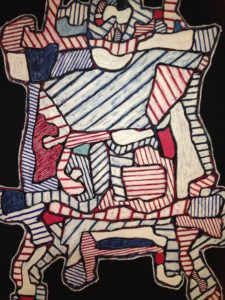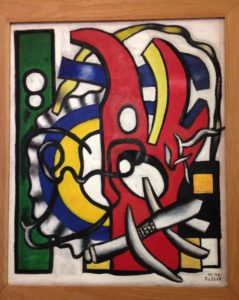 Moreover, he was bequeathed to the city in 1916, to ground a modern art themed museum. It now houses an interesting collection of mainly French art, covering the period from 1900 to 1960. In addition to the first collection bequeathed by Jules Cantini, it houses nowadays works of major French museums, extracted from the Musée National Picasso, Orsay Museum, Beaubourg Pompidou Center, among many others…
There are also paintings arising from several artistic movements, counting on Dufy, Picasso, Derain, Cézanne, some other Surrealists (Max Ernst, de Chirico (pictured nearby), also Neo-Figurative and Abstract, such as Kandinsky, Dubuffet, Fernand Léger (those two last pictured nearby), Juan Miró, Roberto Matta (the largest French collection)…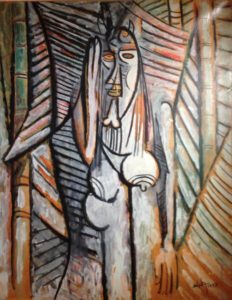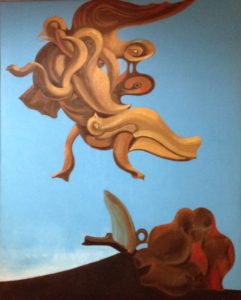 Only downstairs, a dedicated Museum's room had been organized, in order to expose some paintings inspired by the Provencal-Marseille trend, which were normally in the Museum of Fine Arts, located in the majestic Longchamp Palace… It could also be the object of a pleasant walk, and discover at the same time, in another district of Marseille, through a big urban park, adorned with a playful game of impressive fountains in cascades.
The beneficent waters of the Durance, an alpine river, situated in the north of this Provence region, indeed arrives until this bucolic city point… before feeding fresh water to another part of Marseilles. For instance, the Museum of Fine Arts contains a huge series of canvases, mainly from Classical movements, including Italian and French artists: Philippe de Champaigne, Simon Vouet, Pierre Puvis de Chavannes, a large ensemble of Pierre Puget (a little painting from the North), plus even mentioning a Rubens masterpiece, but it almost and above all remains a building full of charm.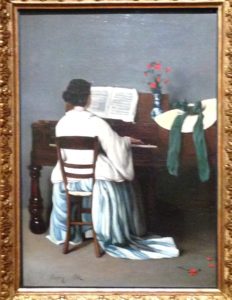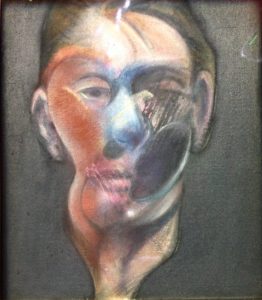 Francis Bacon – Autoportrait
Bonvin – L'Épinette