Yellow Korner is coloring its stores this summer, with its new Colorama photographs arrival from Kodak
6 min read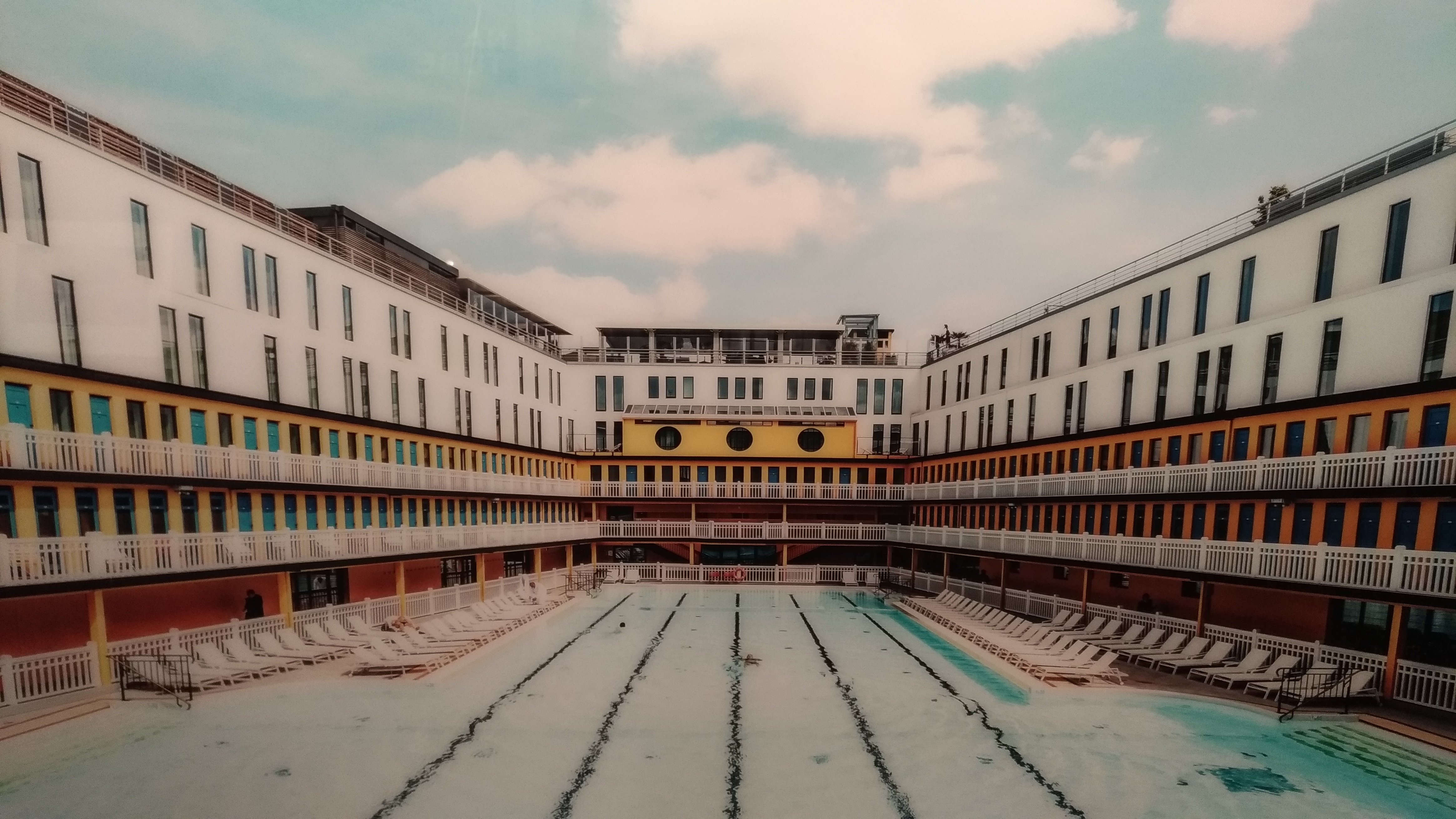 The Yellow Korner Art photography store chain shows once again its willing to diversify its offer of photograph reproductions selection with two events, starting from this month. First, in tribute to the Kodak firm that animated the lobby of the famous Grand Central Station of New York during many decades, with its giant vivid backlit slides formats, called the Colorama selection. Those were giant, backlit images edited, which the firm used to showcase its photographic technical skills, were renewed every three weeks, they created a real visual rendezvous, generator of sensations and comments. In the other hand and until July 10th, the, make-up tainted, "Clandestins" exclusive exhibition of the french photographer Damien Dufresne is held in the Francs Bourgeois Yellow Korner Gallery.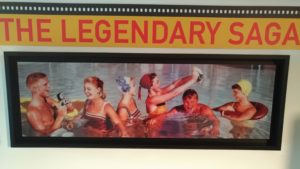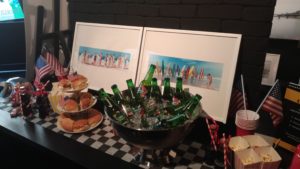 Used as advertising tools in the legendary Manhattan train station from 1950 to 1990, the images weretransparent and backlit, with exceptional dimensions spanning 18 metres wide by 6 metres high. This was a premiere in photography Art. Through their spectacular, almost surrealistic stagings, these panoramas became communication tools for the promotion of the brand's film and cameras, through a confident materialism contained in the "American Way of Life". For over 40 years, the Kodak Colorama Display staged the story of an ideal family, like the so post-war inspired "American Dream" model, affirming a model and its values of the new consumer society (photo credits: Alex Plato).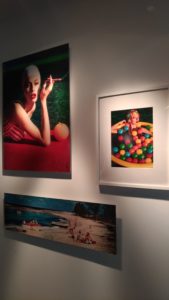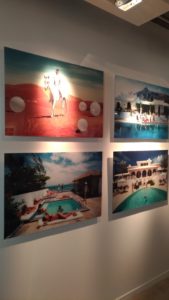 These out-of-the-ordinary ads go beyond the mere promotion of Kodak shooting equipment, they represent a certain wink on that would be a "perfect life" that would be immortalized by photography media. Their complex realization is entrusted to some famous photographers (Ansel Adams, Eliot Porter, Ernst Haas), and mainly to the photographers of the company.
The conditions of realization of those fresco were particularly complex. A true feat, the Colorama required at each step of its manufacture, the resolution of unpublished problems. Everything was out of proportion. Regarding the complex question of optics were added the limits of Ektacolor. Traditional landscape-based panoramic cameras were developed or even tinkered by Kodak engineers and technicians. Development required a specific enlarger developed at Rochester's parent plant. More than sixteen hours were needed for this operation! The retouching stage was also disproportionate. It was indeed necessary to correct the defects on a fresco of 100 m ². The final image was made from 41 bands of positive transparencies.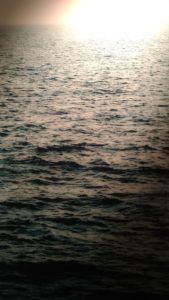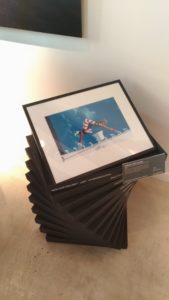 More than a panorama, the Colorama was a mass show and a monument to the optimism of the 1950s. We recognize or would like to recognize in these appearances of harmony, these scenes of timeless and perpetual happiness where a sky is always blue, the vast and preserved nature, where the family is always united, surrounded by objects that provide well-being and fulfillment.
Each image reflects the values ​​of a white, Anglo-Saxon, materialistic and patriotic American society, the myths of pioneer America. It was not until 1967 that the first African-American models appeared. The Colorama were not intended to testify of American society, but to create a serene image encouraging the purchase of Kodak products. The naive and factitious character of the scenes is obvious, appreciated even, constituting an escape from reality. Like the episode of a television series, each Colorama is the equivalent of another, the one that precedes it just like the one that follows it.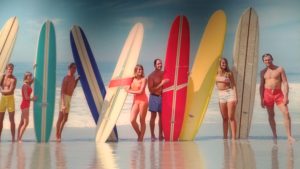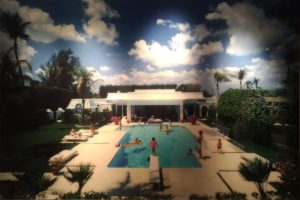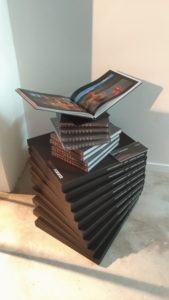 This photography funds was already introduced to public during a past exhibition in the Nicephore Niepcephotography Museum of Chalon-sur-Saône, titled "Colorama, La vie en Kodak", from June 17th to September 17th, 2017. And in another hand, this Kodak funds is archived in the George Eastman Museum. Founded in 1947, this Museum of Rochester is the world's oldest photography museum and one of the largest film archives in the United States. Its holdings comprise more than 450,000 photographs; 28,000 motion pictures films; the world's preeminent collection of photographic and cinematographic technology. As a research and teaching institution, the Eastman Museum has an active publishing program and makes critical contributions in the fields of film preservation and photographic conservation.
A colorful Arty selection available in different sizes, as usual in limited edition, and also in the collector book, in all Yellow Korner stores, this summer and also on the YK online shop.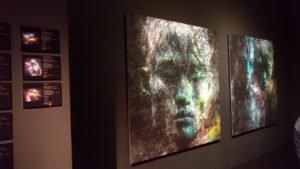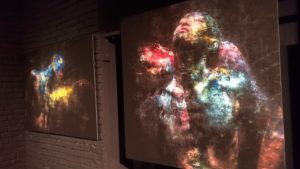 A totally different universe within the french photographer Damien Dufresne's "Clandestins" exhibition located in the Francs Bourgeois Yellow Korner Gallery.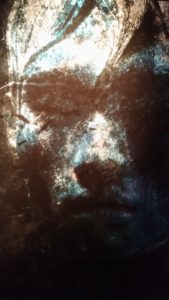 This exhibition, completing the selection of 5 photographs reproductions edited and available at Yellow Korner, is curated by Masa Cui. Those artworks are also photographs, issued within 5 copies, about self-portraits according to this artist, who finds in his career as an art photographer the freedom to forget the codes and constraints of fashion, trends, marketing, business in general. Living in Shanghai, his approach is totally new in that it's at the crossroads of make-up, body art, artistic direction and also photography, to get an impressive complexity and technicality. Damien Dufresne, a make-up artist by profession for over 30 years, has always worked on images and has taken photographs of his face and body painting. These ones were shown in the Skin catalogue of Assouline, in 2014. Accustomed to work with cool names in beauty, such as the chinese make-up firm Marie Dalgar, Amore Pacific, InterCosmetology, Gamma Aromatics and L'Oréal Make-Up, it progressively became apparent that photography would be a mean for this multifaceted artist, to take things up a notch (photo credits: Alex Plato).
Until July 10th 2018, in the Yellow Korner Gallery, 35 Rue de Turenne 75003 Paris.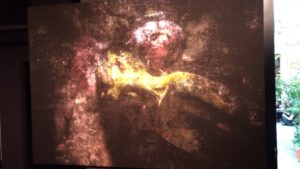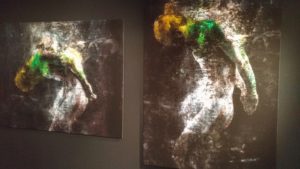 … "Art photography gives me real freedom, I can give free rein to my imagination. I do not try to provoke but I do not forbid myself anything, I make images that have a meaning for me, images that speak to me. »…
… "For me, painting or photographing is a way of expressing oneself, of telling without using words, a form of language, another way of communicating" …
  … "I sometimes think that all the paths I followed so far led me to photography" …