Our selection of exhibitions in Paris for this Autumn & Winter 2022
4 min read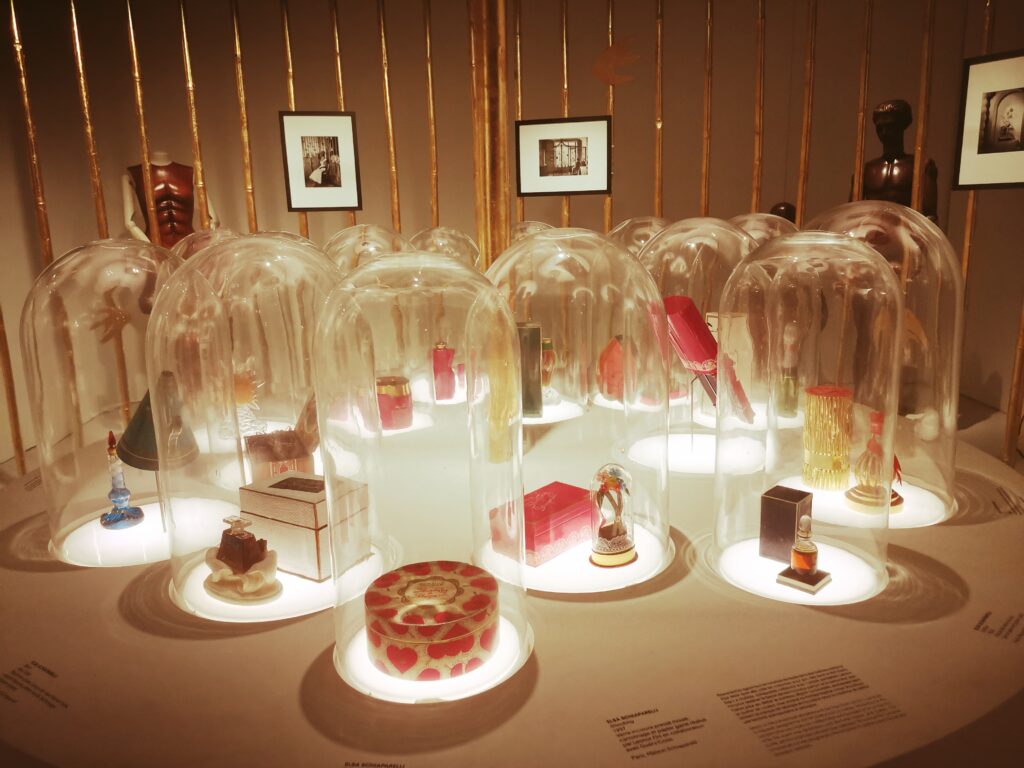 The reputation of the Parisian cultural offer is well established! That's why many exhibitions, sometimes from all over the world, take their place in the largest museums of the capital. Discover the selection of our suggestion for this Autumn & Winter 2022, along other unmissable classics, enunciated just below. By AL & AP
---
---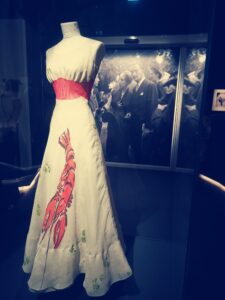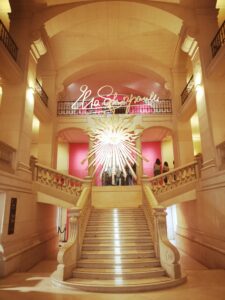 Nearby the Louvre Museum, don't miss the tribute that the Museum of Decorative Arts honors, until the January 22nd, 2023, to the audacious and inspiring work of the Italian designer Elsa Schiaparelli. Discover her wide and endless inspiration which was nourished by a privileged relationship with artists from the Parisian avant-garde milieu of the 1920s and 1930s (photo credits: AP).
Almost 20 years after the retrospective dedicated to her Fashion Art in 2004, the museum wanted to revisit her artwork in order to make the public rediscover her innovative fantasy, her taste for spectacle and her artistic modernity. This exhibition, untitled "Shocking! The surreal worlds of Elsa Schiaparelli", brings together 520 masterpieces.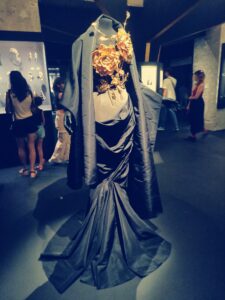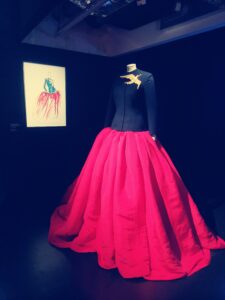 In this rich selection exhibited here, you could stimulate your curiosity through 272 costumes and fashion accessories, set nearby 248 paintings, sculptures, jewelry, perfume bottles, ceramics, posters and photographs signed by the most famous personalities of that time, Man Ray to Salvador Dalí, from Jean Cocteau to Meret Oppenheim or Elsa Triolet.
This major retrospective also highlights the heritage of the Schiaparelli style with silhouettes interpreted by famous couturiers paying homage to this talented woman. Among them, we could count on Yves Saint Laurent, Azzedine Alaïa, John Galliano, Christian Lacroix.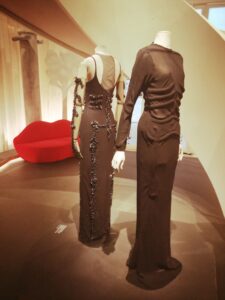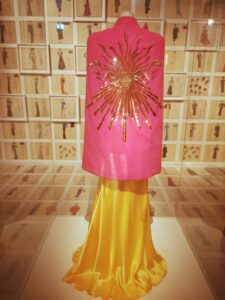 For your information, the British designer Daniel Roseberry, pursues and revives the legacy of Elsa Schiaparelli as the director of the Schiaparelli house since 2019. The exhibition is presented in the Christine & Stephen A. Schwarzman fashion galleries in a poetic and immersive scenography entrusted to Nathalie Crinière, where black tones melt with golden accents.
Beneath those sparkling golden ceiling and black toned walls, contrasting to alternative immaculate atmospheres, you would surely spend a nice time contemplating those endless exchanges between ancient vestiges and more contemporary creations. More signs that Elsa Schiaparelli's spirit gets born again in Paris.
Musée des Arts Decoratifs
, at the address of 107 rue de Rivoli, 75001 Paris (France).
---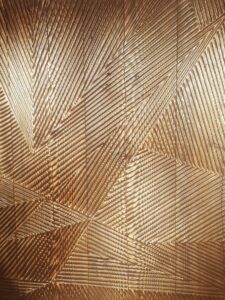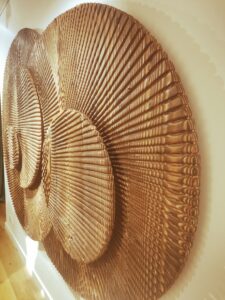 Then, in the same quarter, you would be surely bewitched by the second thematic exhibition proposed by the Galerie Negropontes. This time and until the 15th October 2022, you may admire a beautiful dialogue between two artists with complementary universes and common influences, despite different creative materials.
For instance, the Swedish capillary artist Ulrika Liljedahl and the French wood sculptor Etienne Moyat are glad to display their last realizations, the time of a certain communion with Nature. Indeed, the first one focuses her art on colorful variations over weaving horsehair while the other one who's coming directly from Limoges, works on amazing wooden shapes and sculptures.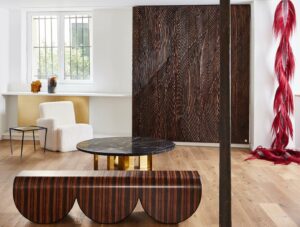 As far as we can see, both of them use these natural materials by sublimating their best angles and reflects. Thanks to the framework brought to light by the Negropontes Gallery, you may easily contemplate the elegance of those avant-garde but elegant art pieces.
From those creations that could naturally settle in any type of interior, you would have the choice between those hair fibers, full of various taints or the monochrome wooden panels (photo credits: Galerie Negropontes).
Galerie Negropontes
, 14-16 Rue Jean-Jacques Rousseau, 75001 (France) / Phone : 00 33 (0)1 71 18 19 51. More information on their official
website
.
---