Our suggestions of Mexican restaurants in Paris, where you could also discover the French-Mexican Calle 23 tequila!
9 min read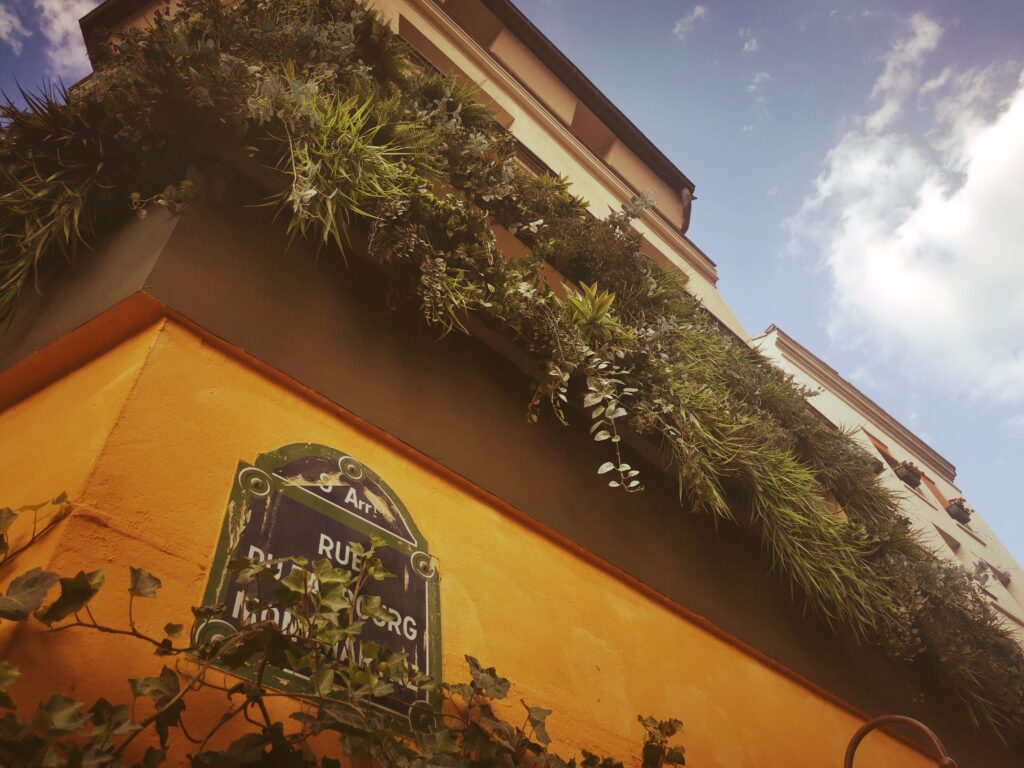 We can say that French people are mostly fascinated by the Mexican culture, and surely vice versa. Here are a few places and products in Paris showing the reality of this connection, as can show some bars and restaurants. Without forgetting some artistic and spirit connexions, such as the artworks of the French artist Rose Guerrero, in love with Mexico since years and that feels in her creations. Those examples help visitors to experiment some sides of this rich culture, mixed by many influences through History, like Incas and conquistadors. By AP
---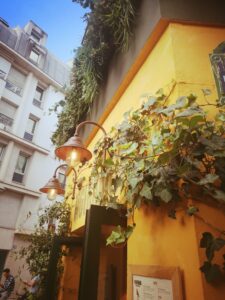 First of all, the French chain Tigermilk has lately became a reference in Mexican themed restaurants, and has built a real connexion with those two cultures. Strong nowadays of many entities in France but also in Belgium, this exotic concept proposes more than a warm Latino atmosphere but also an authentic uncommon experience in an urban framework (photo credits: AP).
Therefore, you may meet this colorful Tiger Milk in various quarters inside Paris, like in the Sentier, the Canal Saint-Martin, in the southern part of Pigalle, in Lille, Brussels and soon in the South of France with Lyon!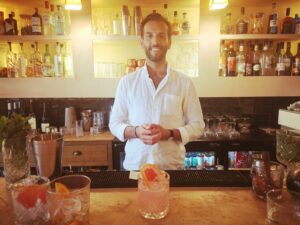 For your information, Tigermilk was founded by Alexis Melikov in 2019, apart from proposing classic Mexican and Peruvian specialities, you may be also bewitched by their inspired cocktail menu. In a typical Latino decorated framework, featuring Maya patterns and warm taints, you may enjoy in the meantime, a selection of tacos, guacamole, quesadillas, ceviche, nachos, among other classics.
In a separate room, don't miss to stop at the marbled counter bar, where the newly arrived mixologist Humphrey Bosch imagined an offer of 8 revisited classic but also signature cocktails. Among them, you could taste the surprising Margarita Azteca 4.0, a traditional Margarita completed with slight pink hibiscus syrup, otherwise you prefer the frozen version with strawberry puree and basil syrup, baptized Margarita Fresa…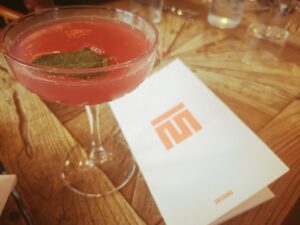 In another hand, the typically French named Chérie Chéri offers a new agreement between apple juice, white Martini and cherry syrup of course! Last but not least, El Cubano tells you a different story about the illustrious Mojito… since it's adorned here with coco liquor and passion syrup, for a further exotic result!
In order to accompany those fancy mixed juices, you may therefore ask between a set of various tacos (fish, vegetarian based…) or nachos, both served with varied and tasty seasonings, such as the inescapable guacamole and various sauces, including one with mango.
---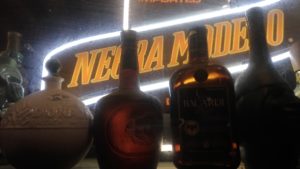 Another place of choice somehow representing the Mexican gastronomy, would be the Azteca Restaurant, not far from the Louvre Museum. Furthermore, a part of Mexico sunshine was brought to France in 1986 with the birth of this Azteca restaurant. From its creation to date, you could admire everything relating to this exotic side visible at any corner of this place, such as the reminiscing flavors and scents, without missing the warm atmosphere, decoration and good mood, so representative of this beautiful country. They offer a selection of mariachi and the best recipes of Mexican cuisine, made with love and ingredients imported directly from there, even with a wonderful margarita to taste! For 28 years, the Azteca has been delighted to make you travel to Mexico for less the price of a plane ticket.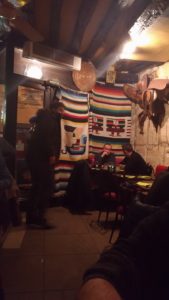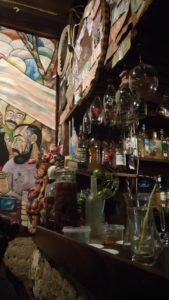 This restaurant is often acclaimed for the highlighting of traditional Mexican specialities with brio. Among them, the unmissable Margarita as a successful homemade appetizer cocktail. As other dishes, the cochinita pibil is a native dish from the city of Merida, a region in the Yucatan peninsula, in southern Mexico. This typical Mexican dish is renown for its aromatic originality, mostly due to its achiote pepper sauce, composed of slight citrus and orange fruits, subtly perfumed with achiote.
Apart from this, you could try the enchilada of pollo mole, the mole poblano is a regional specialty from the state of Puebla. This sauce is known for its atypical mixture of seven peppers (ancho, mulato, chipotle, pasilla, and so on), even completed with some dark chocolate and spices. Unless you prefer chimichanga as a specialty from Northern Mexico, prepared in different ways depending of the region.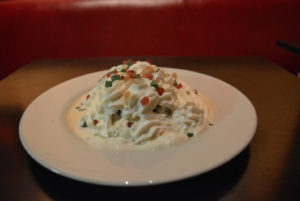 Without forgetting the guacamole, the Mexican culinary specialty by excellence. Savored in all regions of the country, as botana (appetizer), accompanying dishes or even as a whole dish. For your information, their guacamole is prepared without tomatoes, without spices, in order to create the perfect balance between lime and avocado, in order to obtain a nice fresh and unctuous aspect.
At last, the Three Pastels pastel, is a traditional Mexican cake, including, as its name says, three leches for three different milks. Renowned for its creaminess but also for its sweet rum scent, this Mexican specialty is a real tasting trip.
Azteca Restaurant, 7 Rue Sauval, 75001 Paris (France) / Phone : 00 33 (0)1 42 36 11 16. More information on their official website.
---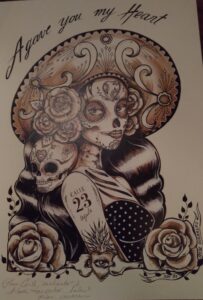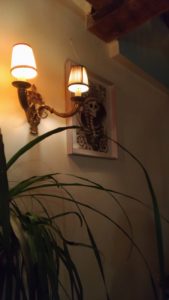 Distrito Francés is an authentic taqueria in the Northern part of Paris, decorated like a hacienda style, that offers traditional recipes of Mexican mamacitas. The Distrito Frances is born of a meeting between people from different cultures, sharing the same passion for Mexican gastronomy to share with others. Therefore, this exotic restaurant offers a special vision of Mexican cuisine, situated between street and fusion food, as can tell those famous tacos and guacamole finger foods.
Moreover, this place often exhibits the artworks of Mexican or related artists, such as the inspired drawings realized by the Ardèche native, graphic and tatoo artist, named Rose Guerrero. Indeed, she realized a series of illustrations, dedicated for special edition of the Criollo tequila, produced by the French-Mexican Calle 23 brand.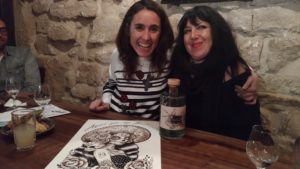 For information, this exotic beverage, promoted in France by Ecce Gusto and Vintage Spirit Garage, is born from the passion of a young French biochemistry engineer and travel girl to create her own spirits in Mexico. Then, following various visits of distilleries in South Africa and Mexico, the inventive Sophie Decobecq decided to move in the city of Guadalajara where she paid many efforts to build her own tequila distillery.
As far as we know, she employed her years of experience in yeast and microbiology sciences, in order to use them into those delicate arts of fermentation and distillation.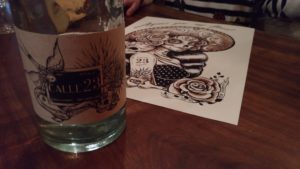 Naturally born in the eponym Calle 23 street, those tequilas have been already awarded several times, such as in the San Francisco Spirits Competition. Thus, this Calle 23 distillery benefits from a particular geographical situation, since it's directly located near agaves fields, essentially growing at more than 2000 meters above sea level. This high altitude offers enough character and very fruity aromas to those Calle 23 tequilas.
That's why, we are glad to collect some impressions of the Calle 23 founder, through a couple of questions to Sophie Decobecq.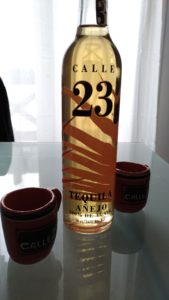 – What brought you to Mexico? And what was your first activity before dedicating yourself to the nobility of the agave?
– I did my project of graduation in an engineering school in Mexico City where I was able to work in a laboratory on yeasts and lactic acid bacteria (their inoculation) and the fermentation of different substrates. Outside from this, I was just at a night bus away from the area that produces tequila. At the smell of agave, I fell in love with the production process and the product. The installation in this tequila environment was done gradually according to our collaborations, and the application of my knowledge, learned within this laboratory.
– How long did the preparatory process for the design and development of the Calle 23 mark take?
– The project has matured for 2 years and a half. The time to be certain to have a product of good quality to continue this adventure which proved to be a real challenge. In addition, it was necessary to comply with administrative standards. The project is now complemented by our meetings with bars, in order to adopt our Calle 23 branding, which also allowed to meet the illustrator Rose Guerrero on the occasion of the release of this limited edition produced at the birth of my son Abel. A work of blend, a particular agave choice for the design of the Criollo, ten years after having produced the three originals. It was my announcement to me, in bottle!
– What are the consumption habits of the tequila of the Mexican population?
– Mexicans are curious about all the products coming from abroad, devoting a particular aura to it. Tequila was a little marginalized for many years, until the day when cocktails including the margarita became very popular internationally. People rarely drink it pure, but rather in paloma with a soda or coupled with a beer or sangrita separately.
– Apart from tequila, what are the flagship products and symbols that Mexico can claim from the French population?
– Apart from the traditional mariachi, the concept side of taquilera exports well and the relationship to death with "the Feast of Death" organized and acclaimed annually by the Mexicans, with the creation of an altar in the honor of a deceased. It is a flagship symbol that will tend to develop internationally like Halloween, like the Disney movie directly inspired by this Coco culture.
– At which point stands the France-Mexico link today after these few years of procrastination and postponement?
– There is a very beautiful relationship between the two countries, the Mexicans very much appreciate France and also tend to learn French.
Distrito Francés, 10 Rue du Faubourg Saint-Martin, 75010 Paris (France) / Phone : 00 33 (0)1 40 37 51 80. More information on the official website and on the Calle 23 platform here.
---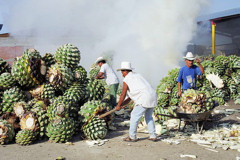 Not to forget, the twin national spirit, known as mezcal, a rather empirical distillate that has kept all the traditions perpetuated by the generations. More than forty brands compete for the French market versus nearly 300 in their holy land of Mexico. The French importation and distribution is notably operated by the Mezcal Brothers, founded in May 2013. They offer a dozen of native Mezcal brands, along a tequila brand and also a very similar agave spirit which is the sotol.
On the operation, mezcal holds similar steps with tequila. The first step is the harvest from a plant that must be completely destroyed with an ax, on the field, with a little stinging risk. Therefore, the pine cone, coming from which the extracted agave juice, is called the pina.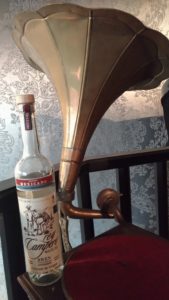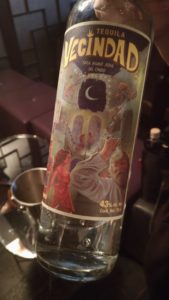 Thereafter, the random leaves are used for the manufacture of textile fiber (bagazo) or even paper. Not to be confused with the blue agave, used for making tequila. The next step is the vacuum cooking in a Spanish oven, with most of the farmers coming with their own wood and agave.
Then, several hundred kilos of agaves or even tons can be cooked. A natural fermentation follows the process in vats, most of the time composed of terracotta pots. Finally, a distillation takes place, mainly in stills (of around 300 liters), in a batchwise form, that is to say in two parts, all still empirically and without any modern instrument. In fact, the variety of each agave is inscribed on each bottle, in Latin form. This highlights the prestige of agave species, which takes almost 7 years to mature. Some mezcal like pechuga contain elements of animals. The mezcal name is registered by an IGP with the CRM, official regulatory body, which certifies each bottle of a sticker with a barcode to trace the product to its origin.
This makes it possible to distinguish the final product from other variants, including sotol, a distilled spirit made from the leaves of dasylirion wheeleri and asparagaceae, a plant that grows in Northern Mexico, in New Mexico, in the Western Texas, and Texas Hill Country.
Mezcal Brothers, 96 Rue Chardon Lagache, 75016 Paris (France) / Phone : 00 33 (0)6 26 68 00 21.
---