Find some Inspyration in Brive-la-Gaillarde, through its Market, the Maison Denoix and Le Chêne Vert Hotel
9 min read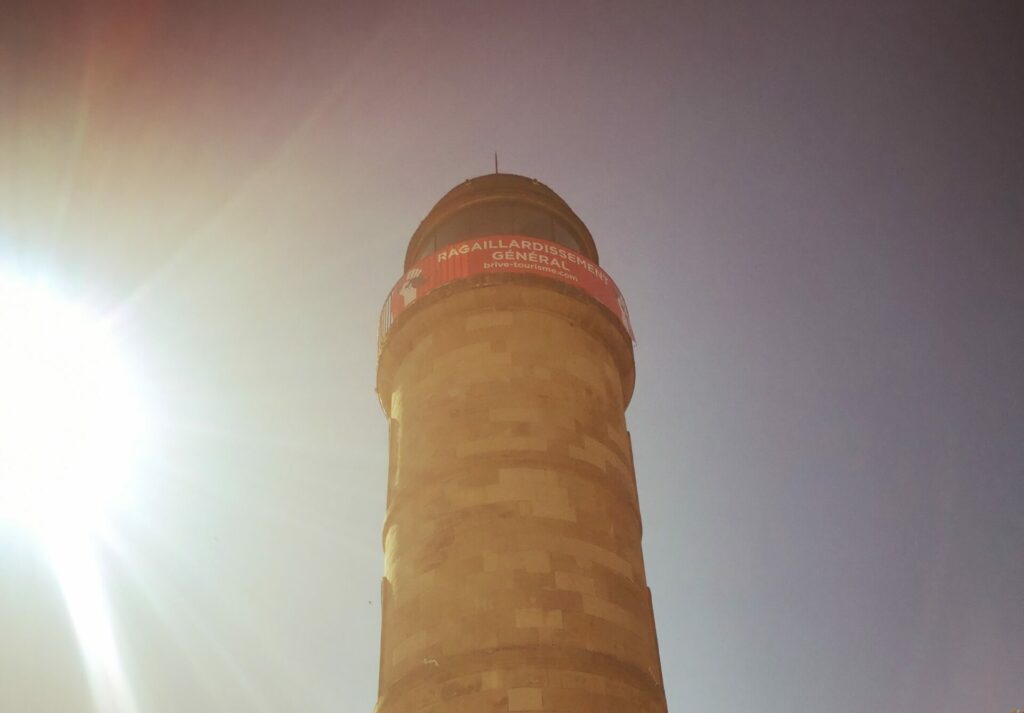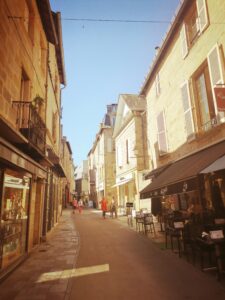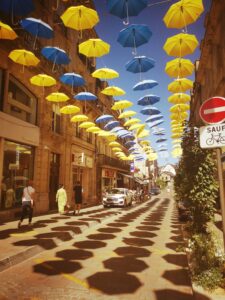 Now, that you know more about Corrèze, we turn back to Brive-la-Gaillarde, you would be glad to admire its rich architectural and cultural heritage, among its many other facets, such as monuments and corners that have crossed ages and styles, whatever they tend to be religious or not.
Thus, this city has been a passage city since prehistoric times, before being created from the 5th century around the sanctuary of Saint Martin the Spaniard. Don't miss the guided tours organized by the "Tous Gaillards" tourist office, around this fortified city (since the 12th century), passing by other beautiful Renaissance and classical architectural surprises. By AP
---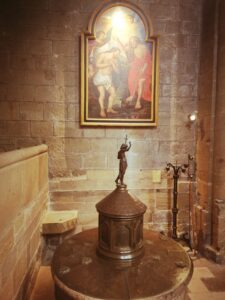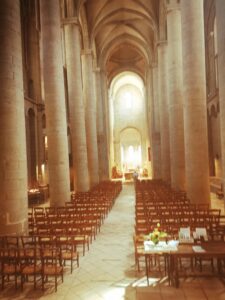 The Corrèze territory hosts a large number of remarkable religious monuments, that you can visit or just admire. Among them, we may count on the polychrome tympanum of Saillac, the Roman art at Aubazine, or even the Saint-Pierre church in Collonges-la-Rouge (photo credits: AP).
Brive-la-Gaillarde welcomes the Saint-Martin collegiate church. Listed as a Historic Monument, it may be noticed from far away, thanks to its high Neo-Roman bell tower. Originally built in the 12th century, mainly on vestiges from the 5th century, this church is composed of various remarkable elements, such as Roman transept and capitals, plus an archaeological crypt, including precious Merovingian and Carolingian pieces, along sarcophagi from the 6th and 7th centuries.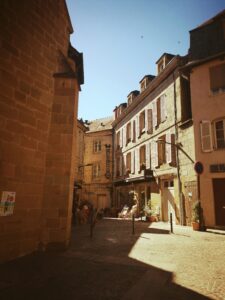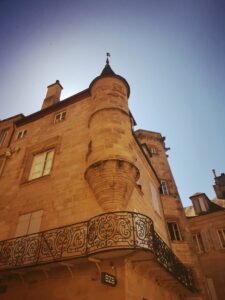 Apart from this, while pursuing your city tour towards the old center, you couldn't miss several remarkable residences and mansions, such as the Hôtel de Quinhart. This elegant 15th-century building is adorned with an octagonal tower and a typical Renaissance pepperbox turret, decorated with impressive sculptures. This is where was born the illustrious Pierre-André Latreille, precursor of entomology.
Don't also miss an other polygonal tower visible in the Treilhard house, as the native house from the 16th century of one of the Civil Code writers, or even the Cavaignac house, which used to be a convent in the 17th century and the headquarters of the Ernest Rupin Museum, from 1882 to 1985.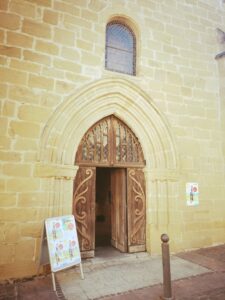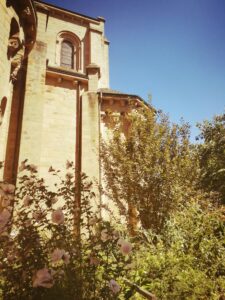 Regarding the 19th century, the municipal theater is as well a must-see. Built in 1887, under the supervision of the architect Henri Clapier, in an authentic 19th century style, this theater holds eleven large bay windows and a large white limestone facade. There also used to be a Grand Café, that was adorned with rococo stucco and large mirrors, before being closed in the 1970s.
About construction materials, we just mentioned white limestone, but many other edifices were built with Gramont sandstone, such as the charming Saint Libéral chapel. By the way, this tiny church, erected the 15th century, often hosts exhibitions and other types of happenings.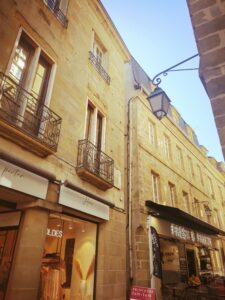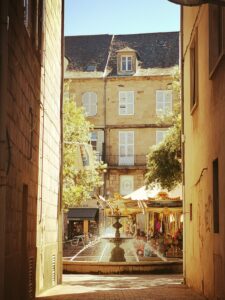 Adding to this, while Brive means "water" in Gallic language, it's natural that this city is surrounded by water, and mostly the Corrèze river, with its numerous bridges. Then, you would surely cross the Pont Cardinal, dating from 1738…
On top of that, many celebrities were born in Brive-la-Gaillarde… The Maréchal Brune was born in the deep center, before joining Paris to become a journalist and then follow a brilliant military career. In his same native house was born Firmin Marbeuf, who created the concept of nurseries in 1844. Apart from this, a city tour is also organized to discover the women who have left a mark on local history, such as Coco Chanel, Colette and even Marguerite Bahuet.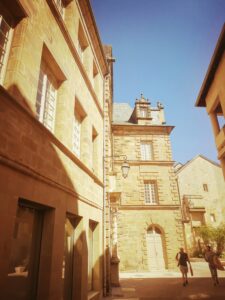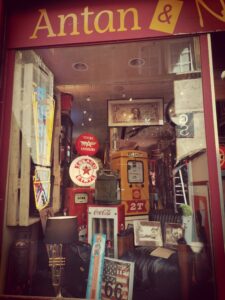 This would naturally leads us to focus on some cultural spots. The Hôtel Labenche, built in the 16th century under the impulsion of the Lord of Labenche, now houses the Museum of Art and History of Brive-la-Gaillarde. Despite, this giant Renaissance mansion is currently under renovation, you can still admire its charming facade, completed by mullioned windows surmounted by sculpted busts.
The next opening is supposed to be on early 2023, when you could rediscover its refreshed exhibition rooms, dedicated to the history, arts and popular traditions of Brive-la-Gaillarde and its region, since prehistory until nowadays. The masterpieces of this museum are often said to hold various stuffed animals specimens, along numerous archeological vestiges and sumptuous 17th century tapestries.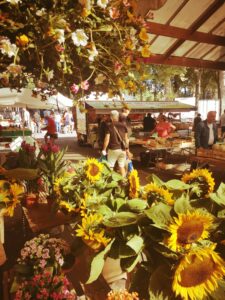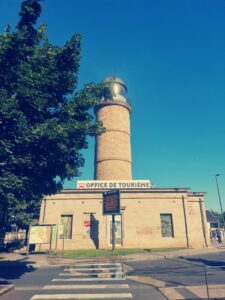 Gastronomy is neither forgotten, with its illustrious market, that stands three times a week, so to say on Tuesday, Thursday and Saturday mornings. This mythical place is a real meeting point to anyone willing to taste quality local products. Those may feature regional cheese, flowers, but also foie gras and truffles, concentrated in the Georges Brassens hall, notably during several grassy fairs, occurring between November and February.
For your information, you have to know that the Market Halle of Brive-la-Gaillarde was named after Georges Brassens. Despite this singer sang about this place in his Hécatombe song, he would never have visited there.
Marché Georges Brassens, Place de la Guierle, 19100 Brive-la-Gaillarde (France) / Phone : 00 33 (0)5 55 24 08 80.
Office de Tourisme de Brive Agglomération, Place Du 14 Juillet, 19100 Brive-la-Gaillarde (France) / Phone : 00 33 (0)5 55 24 08 80. More information on their official website.
---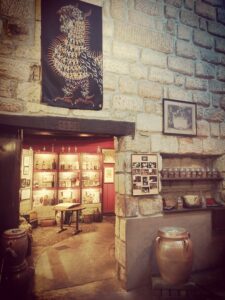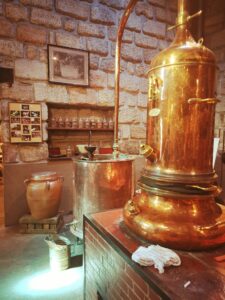 As far as we know, the Corrèze department is rich in walnuts, mainly from the main varieties, like Marbot and Corne, followed by Franquette and Grandjean. Although they are stamped AOC Noix du Périgord, these varieties have acclimatized so well in this territory, that there even stood a plethora of walnut groves in the 19th century.
A real local culture which naturally led to the construction of a museum, bearing the image of this popular walnut, opened in 2016 in Saillac. For your information, these walnuts can be either consumed fresh or dried, turned into oil, or even distilled into liquor. We are therefore pleased to introduce you another institution of Brive, settled between the walls of the distillery with the predestined Denoix name.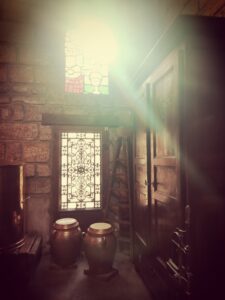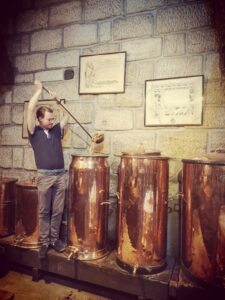 Founded in 1839, this Maison displays a certain vintage spirit, notably between its old family portraits hung on the walls, passing by a tapestry of Jean Lurçat offered to the House, who also got awarded by an eponym Cuvée. Don't also miss the illustrious stained glass representing La Denoiselle legend. Thus, this distillery continues the regional tradition of making its own walnut wine but not only, since many other flavored liquors are also conceived right there. That's why, still fully equipped with copper cauldrons and its old still, the Maison Denoix had the privilege to celebrate its 180th anniversary of existence in 2019. Here, this production tends to highlight the fine flavor of green walnuts, from which the distillery directly extracts its own juice.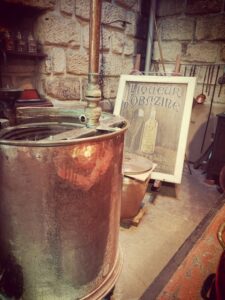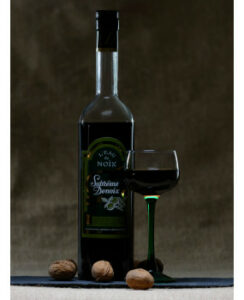 Therefore, around 8 tons of walnuts are valorized per year, essentially around the Saint-Jean period, finally contributing to this precious production. Baptized "Supreme de Noix", this secret recipe liqueur would even hold so-called digestive virtues and is issued with no less than 60,000 bottles per year. Indeed, the intermediary juice is half completed with alcohol, which then macerates during 5 years in old oak barrels.
The result is a delicious blend between walnuts, competed with cognac, armagnac and even homemade sugar syrup, burnt over a wooden fire. For instance, this sugar would have been mixed with egg white, in order to eliminate any superfluous elements.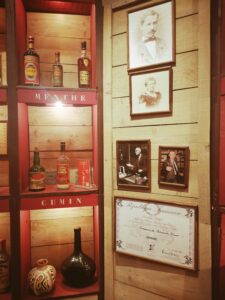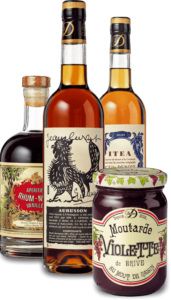 In addition, countless other recipes have been developed throughout the last 5 generations, with still the same goal to pursue a certain tradition. Among them, you could as well put your lips in the amazing coriander liquor known as Itea, the armagnac infused with orange or even the Obazine liqueur, which is a plant maceration (including angelica, peppermint and verbena). For your information, this elixir somehow revives a part of the local traditional monastic heritage, notably imagined in the closeby Abbey of Aubazine. Without forgetting an original mustard made with violet flower, straight from the Pays de Brive and completed with grape must. Last but not least, labeled as "Entreprise du patrimoine vivant" ("Living Heritage Company"), which is an honorable French craftsmanship recognition, the Maison Denoix wishes to respect and transmit as much as possible its traditional recipes, elaborated by their ancestors.
Don't hesitate then to follow one of the free summer guided tours, organized from Tuesday to Friday, at 2.30pm. Icing on the cake, you would be thanked by a tasting session at the end of this experience.
Distillerie Denoix, 9 Bd Maréchal Lyautey, 19100 Brive-la-Gaillarde (France) / Phone : 00 33 (0)5 55 74 34 27. More information on their official website.
---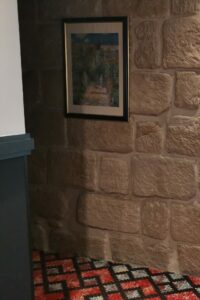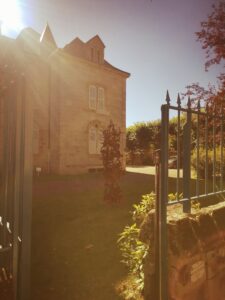 If you want to stay one or more in Brive-la-Gaillarde in glamour conditions, Le Chêne-Vert Hotel could be the right address for you… Located very close from the Labenche Museum, this freshly renovated boutique hotel is ideally situated if you want to explore the heart of the city, behind oak trees of course.
You would be undoubtedly seduced by the contemporary design of the lobby and the lounge bar. This is also where you could enjoy your continental breakfast, or even having a drink in the shaded garden terrace, located on the old glacis of the city ramparts.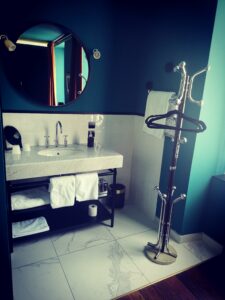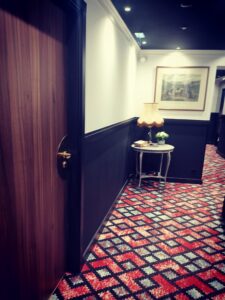 Regarding the 20 rooms of this charming hotel, they are all equipped with double glazing, in order to preserve your tranquility. In a contemporary and design decoration, enhancing elegant subdued colors, you could naturally benefit from open space shower and bathroom, in case you want to stay close from the satellite channel TV and Wi-Fi access.
Adding to this, don't miss a varied continental breakfast, composed of homemade pastries, plus local fruits, dairy products, unless you prefer to be served by room service. An option of parking space is possible in front of the hotel, but with only 2 car places available…
Hôtel Bar Lounge Le Chêne Vert, 24 Bd Jules Ferry, 19100 Brive-la-Gaillarde (France) / Phone : 00 33 (0)5 87 09 99 99. More information on their official website.
---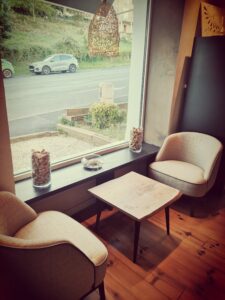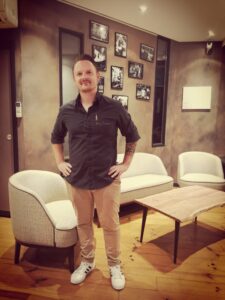 Regarding gastronomic suggestions, we invite you to reach the Inspyration restaurant. Nested in a cozy setting and run by the Chef Jérémy Cannesan, this culinary rendez-vous of this Brive restaurant wishes to promote a local and eco-responsible approach. For example, the proper compost is compiled every week with organic waste.
Therefore, through a surprising menu, composed of seasonal products, according to the Chef's "Inspyration", discover a fine selection, which are the pride of Limousin producers. They work hand in hand with Jérémy to share their love for responsible agriculture.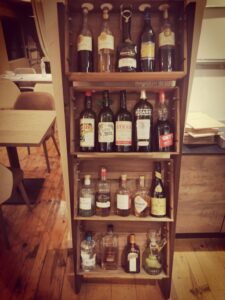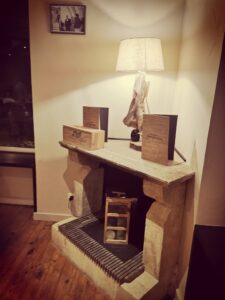 Once informed, you would start your dinner, with an original "focadreche". Especially imagined by the Chef, this introduction creation combines a brioche bread, with a base of focaccia, and spent grain, which had already been used to constitute the local beer, named as La Banou. Then, as a starter, we experimented this delicious hake, coming straight from the Mediterranean Sea, smoked with care by the Chef, completed by a tasteful variety of Noa cucumber. This was followed by some Quercy melon, adorned with early morning picked raspberries. As hot dish, the choice was made around a poultry tournedos, with an alloy between fine aniseed zucchini mousseline and local carrots. Before concluding with some candied apricots, topped by some lavender meringue and wild purslane.
Inspyration, 142 Avenue Président Henri Queuille, 19100 Brive-la-Gaillarde (France) / Phone : 00 33 (0)9 81 02 36 76. More information on their official website.
---