When the Champagne Edouard Brun wears porcelain for a Modern Art projection
3 min read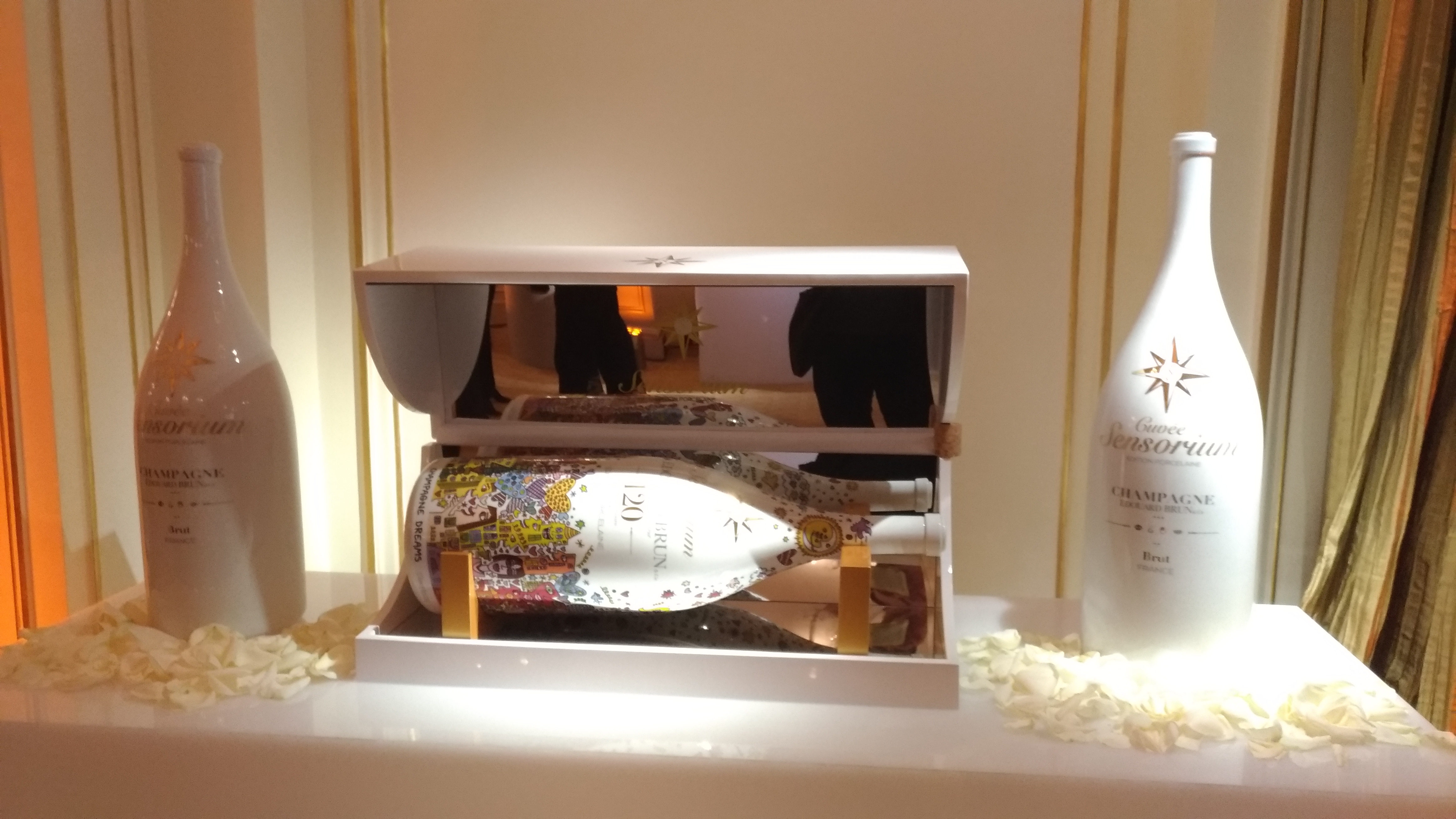 The classy Plaza Athénée Palace hosted the launching of the first porcelain bottle of champagne in the arty way, called the Cuvée Sensorium as an exceptional vintage. The Cuvée Sensorium gathers a close collaboration between two houses of tradition, symbol of craftsmanship and refinement: The Maison Edouard Brun, the producer of this precious champagne and in an other hand, the germain porcelain house Reichenbach that perpetuates with art and modernity a know how dating from 1830. That's why an exceptional bottle has been chosen for its premiere: The Methuselah (8 bottles). It will be followed in a second time by a bottle of 75 cl.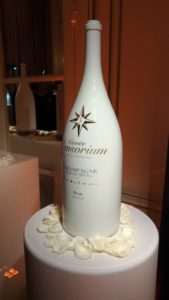 The production of the Cuvée Sensorium was entrusted to a family house, the Maison de Champagne Edouard Brun located in the village of Ay-Champagne, nearby
Epernay. This year, it is celebrating 120 years full of savoir-faire, since 1898.
The Edouard Brun Maison owns a vineyard family house of 8 hectares, located in the Montagne de Reims, composed of Pinot Noir, Pinot Meunier and Chardonnay.
The Cuvée Sensorium comes from an exclusive selection of classified plots Premier Cru of the prestigious terroir from the Reims Mountain (photos credits: AP).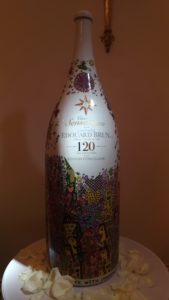 This Art edition is branded with James Rizzi artwork. Born in Brooklyn in 1950, this american artist studied fine arts at the University of Florida, including painting, engraving techniques and sculpture. James Rizzi is known for his 3D works, in particular for his creations representing urban landscapes.
A flourishing and fascinating imagination, directly influenced by Picasso, African Art and children.
A naive and colorful style that is found in most of his works. His paintings are a statement of love in New York, his hometown. He draws familiar buildings, parks and other places, in an exuberant and fun style and features happy and carefree characters.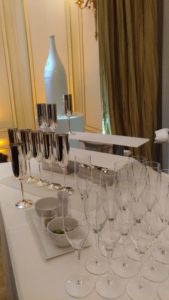 Several years of research were needed to achieve this innovation.
The manufacture of the bottle was entrusted to the porcelain Reichenbach factory, located near Leipzig in Germany. A family house, since 1830, able to perpetuate an ancestral know-how with an innovative spirit.
The creation required a multitude of skills and unequaled know-how for each hand-crafted bottle as an unique work. A very contemporary design with a brilliant pure white, sublimated by a minimalist decoration in 24 carat gold magnifying the name of the brand and its symbol, the pink compass.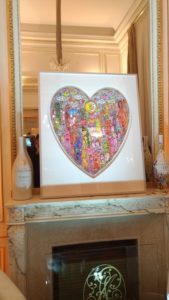 The Cuvée Sensorium updates the codes of the art of Champagne and reinterprets a contemporary authentic vision refinement outside the conventions.
Totally opaque, porcelain offers optimum protection against the harmful effects of light for perfect preservation.
A product, perfectly suitable to enjoy for example in silver glasses, made by the german brand Robbe & Berking, keeping a high-quality craftsmanship in the fifth generation since 1874, in order to keep the freshness of the bubbles, due to the high temperature conductivity of silver, allowing the silver flute to immediately assume the temperature of the Champagne. (photo credits: Robbe & Berking).
Indicative public price:
Cuvée Sensorium Brut Premier Cru: € 6,500 TTC
Cuvée Sensorium Art Edition-Brut Grand Cru: 8 000 € All tax included
Available on www.champagne-sensorium.com