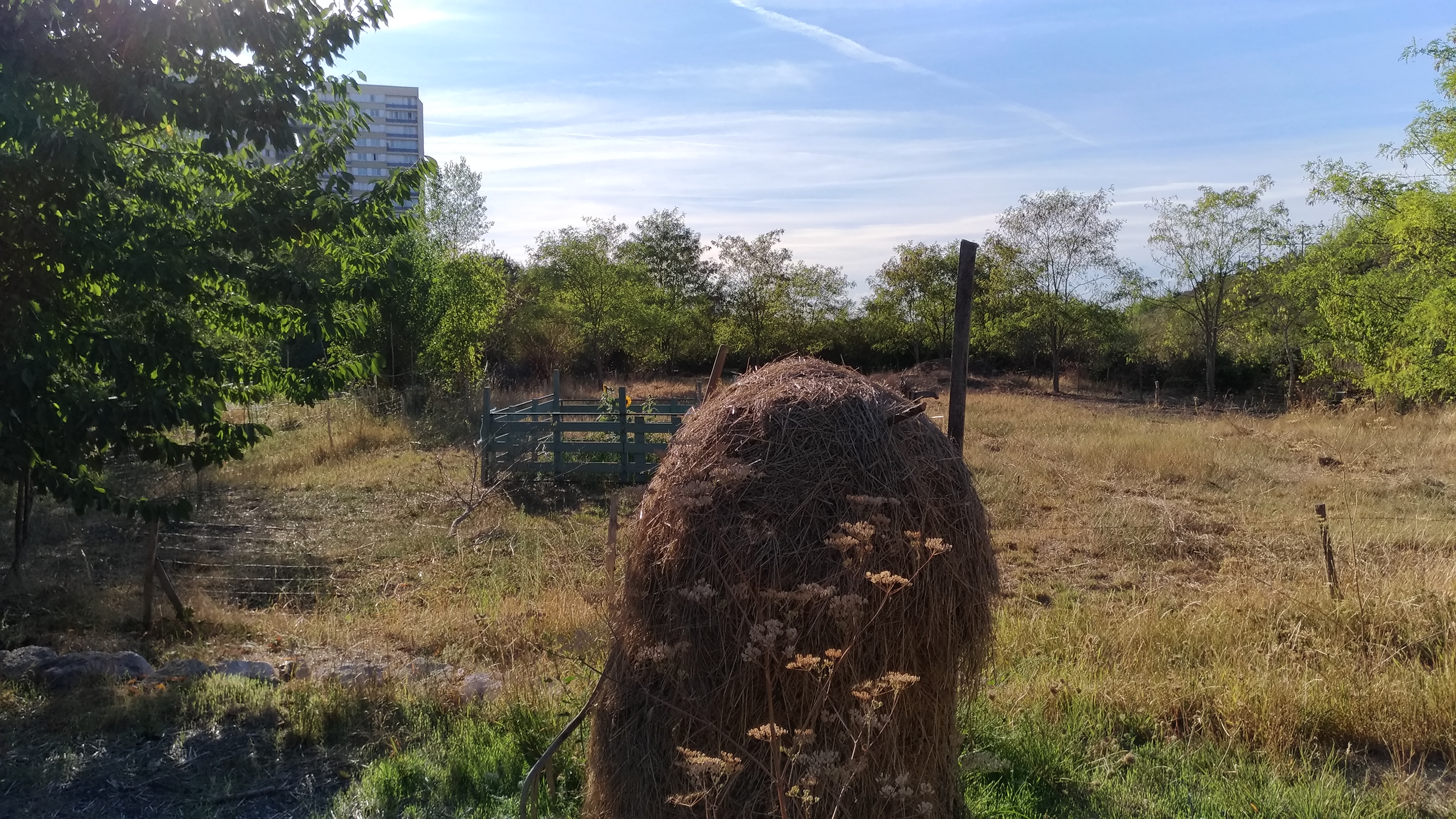 Not far from the Nanterre faculty and beyond a circus. After the large wooden door surmounted by a bronze bell, la Ferme du Bonheur welcomes you across ornamental gardens, an orchad, a vegetable garden of aromatic and medicinal, a horticultural green house, the whole in the center of the Nanterre city.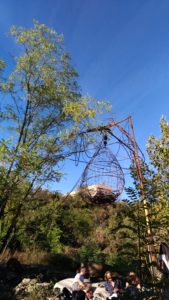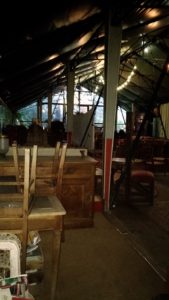 Before it was a raw yard, of 2500sqm, vestige of an old school from 1904, demolished in 1992, where stands now the "favela theater", a self-built structure, very rustic, with second hand materials, completely transparent; hosting this convertible "favela theater", dining room, dancefloor, steam room… where the family is composed of a mix of many animal species and sensibilities!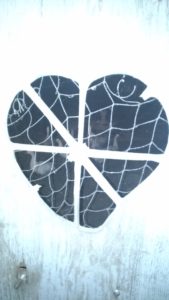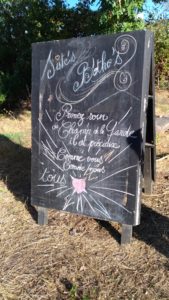 Near to the ballroom, including the restaurant, with vintage furniture; completed by workshops construction costumes and scenery… all between the pigeon, the barn, the piggery, the backyard, the aviary, the career of horses… (photo credits: Alexandre Plateaux).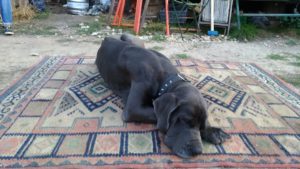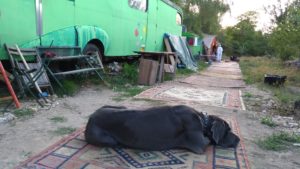 Because before turning to a cultural project, la Ferme du Bonheur is a farm, within at the origin, Roger Des Prés, an actor of the so-called "alternative rock"1980s scene, staged shows that agrees to say "theater", even if materials are not always texts, still today like: Dostoyevsky, outdoor Jean Giono stories with a herd of sheeps in transhumance, written policies or test radio of Jean Genet, Walt Whitman poetry…(Angelo, the dog of the farm nearby).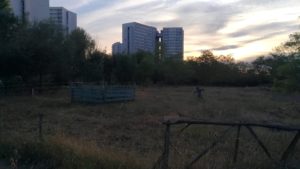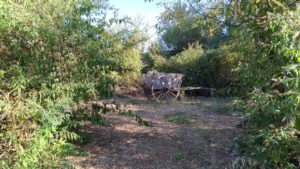 In 1999, the French Ministery of Culture has established a agreement with the Ferme Du Bonheur, still in progress today… people celebrate their wedding in an amazing, political and poetic ritual. Concretely, from the early hours of the creation of the farm, Roger chose not to be the only one to create; thus, proposing to other artists, companies to distribute their works: theater, dance, scholarly and popular music, also film, visual Arts… to mention a few: Sophie Lecarpentier, Jeanne Balibar, Alexis Forest, Jacques Rebotier…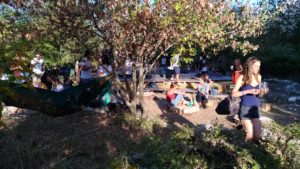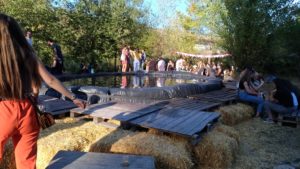 The Ferme du Bonheur is divided in two sites, separated 10mn walking between the native farm and the Champ de La Garde, sometimes reached with sheeps and lead by the farm shepherd. This wild field, full of uncontrollable vegetation is the place for many initiatives, like the organic vegetable garden and the craft swimming pool. Around of it are organised DJ sets, outdoor massages and barbecue open to everybody, giving a sensation of countryside nearby Paris. One of those regular parties is called "La Mamie's", challenging many famous DJs during a full afternoon, usually until 10pm in order to respect the rest of the barnyard… The schedule of the next events is included in the Facebook page of La Ferme Du Bonheur. Don't miss the next "Bouts d'Amour" musical show, on December 8th, followed by a ball!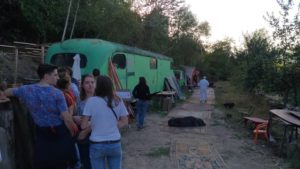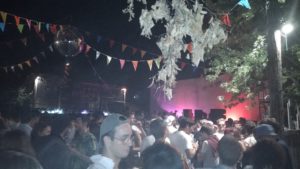 La Ferme Du Bonheur, 220 Avenue de la République, 92000 Nanterre. 0033 (0)147245124