Are you seeking for a new cosmetics inspiration for your visage or your body?
Here we introduce you to the last cosmetics realizations from the laboratory of the Royer Cosmétique, located in the western side of France, in Vendée. Indeed, their range composed of snails slime, would for sure change your way of taking care of your skin.
---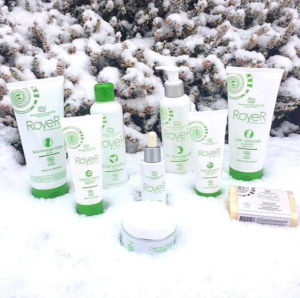 To reach this goal, 11 treatments were developed, therefore dedicated for the whole family.
Those products are fully natural and
Ecocert
certified, thanks to 30 years of expertise in organic heliciculture and a farm of 15 tons of
Gros-Gris
(
Big Grey
) gray snails in the rich natural region of
Vendée
.
A few years ago, after much time into the breeding of Gros-Gris (helix aspersa maxima) snails dedicated to gastronomy, within la Maison Royer, the brothers Olivier and Sébastien Royer launched the RoyeR Cosmétique.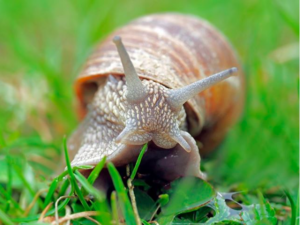 Indeed, they incidentally discovered, while handling snails, that their hands became much softer and that their small wounds got fixed faster.
---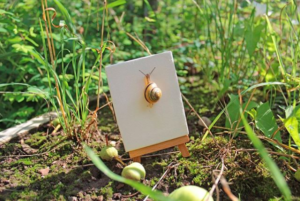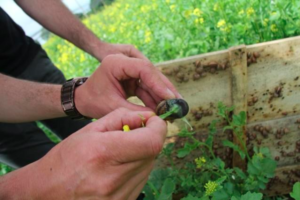 On that basis, one question arose then, how to collect the slime without hurting the animal?
Thus, they invented a virtuous system to harvest this precious animal secretion naturally, thanks to a delicate tickle.
Concerned about the quality of the product and their impact on the environment, two brothers have complete control of their production. The commitment of RoyeR Cosmétique is thus a question of ethics and human eco-responsible values. In fact, the snails grow in a green surface of meadows, where those gastropodae would enjoy the precious calcium. Indeed, they need it to fortify and enlarge their shells (photo credits: RoyeR).
With more than 1.5 million of snails born every year in this exploitation, the potential of collecting slime is wide. This cherished essence is more than even pampered and omnipresent, since a snail uses it to facilitate its movements, while sliding on it with just a speed of 6km/h.
---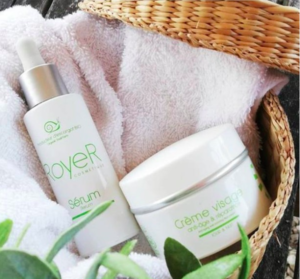 Those products rely on these famous animal benefits, recognized since ancient times. In fact, the fresh snail slime has ever been the beauty secret of many Chilean men and women. Its properties present plenty of restorative properties such as antioxidant, regenerating and curative effects on the human skin, giving a certain sweetness.
Depending on your age, some of their cosmetics, the skin mask would either help, with the cooperation of the sunflower oil, to soothe a certain sensitive skin, prone to acne, rosacea, eczema or psoriasis.
If your skin took some age, the moisture provided by the hydratation cream also protects you, with the complement of jojoba and bee natural waxes) against scars, stretch marks, enlarged pores and skin aging by providing all the moisture that the skin needs. A protective and nutritive actions also ensured by the power effects of the natural serum, made of 93% of snail slime, your skin gets a real facelift!
This solution could be easily used after an exfoliation care, composed like the body scrubbing cream, of apricot powder, glycerine and shea butter for a better cleaning action!

From head to toe, there should be the right care for you… Starting with the
shampoo
with its chicory and sunflower seeds extracts for a smooth effect. The
creams for hands
and
feet
would also fulfill your pain, thanks to the association with the organic shea butter!
Depending on the product,
RoyeR Cosmétique
always enriches them with powerful natural active ingredients adding to the snail slime's assets for the skin.
---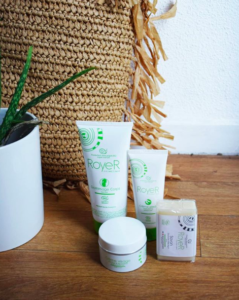 To that end, you have to know that the snail slime basically contains many health benefits, like collagen. This improves the elasticity of the skin and promotes healing.
In an other hand, some vital vitamins A and C also wait for you for the purpose of hydrating your skin, acting on skin aging, helping with scarring while providing a boost to the skin.
Furthermore, the glycolic acid illuminates your skin texture and the look of your skin, by means of reducing wrinkles as well as skin imperfections.
Not to mention, the natural antibiotic peptides that act as a protective barrier for the skin. It regenerates and repairs epidermal tissues, such as those sensitized by acne, scars, burns, areas with blemishes or spots due to aging or exposure to the sun. It assures a special role in the suppleness of the skin and helps to fight against stretch marks and skin aging.
---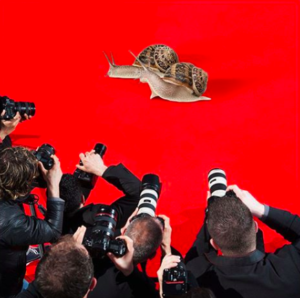 As soon as you try the
RoyeR Cosmétique
experience, you would appreciate the efficiency of those fully organic and ancestral benefits of this snail slime based care products. In an other hand, you won't have difficulties to find them worldwide since the brand is already available online and also in 13 countries.
Last but not least, you would much surprised to discover the exploitation where you would also benefit of the assets of the RoyeR SPA, made of body and face massages and scrubs. An occasion to further get into this snail world!
La Morelière, 85500 Les Herbiers, France
Tél. : 00 33 (0)2 51 92 04 25 – Mobile : 00 33 (0)6 26 53 63 82