This weekend, the 3rd edition of the Lollapalooza Paris music festival at the Longchamp Hippodrome
4 min read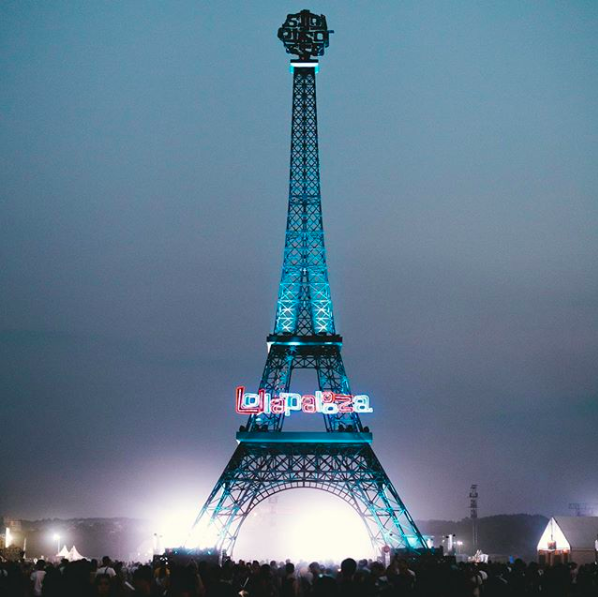 Lollapalooza was originally meant to be a farewell tour of rock band Jane's Addiction, that transformed into one of the most legendary music festivals. Soon 30 years of musical adventures separate this 3rd edition of this LollaParis from its american origins. It will then occur this weekend during two days, July 20th and 21st on the great natural spaces (5 hectares) of the Hippodrome of ParisLongchamp.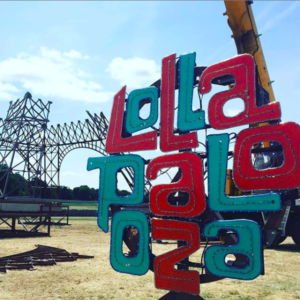 Back to 1991, Perry Farrell, a famous alternative rock artist, was getting ready for separate from his Jane's Addiction band. To highlight this event, he decided to organize a "farewell tour" in the form of a big musical party, inviting several bands of underground music to join him on stage. The success was such that what was meant to be the end of an adventure, tuned into the birth of another, an extravagant festival who would travel from 1991 to 1997, from the United States and Canada with plenty of fellow bands: Red Hot Chili Peppers, Rage Against The Machine, Smashing Pumpkins, Metallica or The Prodigy.
From the beginning, the famous bands rub shoulders with new alternative music talents, giving a chance to eclecticism.
After a long break, Perry decides to revive the festival in 2005 and settles at Grant Park Chicago for two days of concerts, the same duration format like in Paris. Success was also immediate and three new dates were added immediately. Today, Lollapalooza is present in 7 countries for 7 experiments and manages to to establish an authenticity peculiar to each country in which it exists (photo credits: AfterDepth /LollaParis)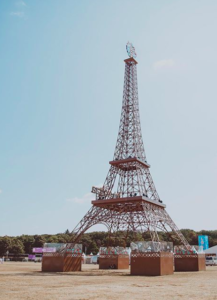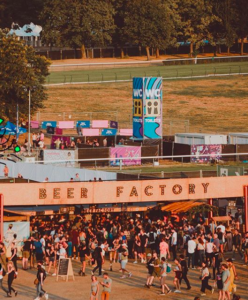 Frenchies had to wait until 2017 so that the Lollapalooza entity settled in Paris, already on the ParisLongchamp Hippodrome. Since the first edition, many headliners responded to the parisian call, like Lana Del Rey, Imagine Dragons, Liam Gallagher, Red Hot Chili Peppers or The Weekend.
LollaParis is thus now considered as a unique experience, valuing the French way of life, that has already seduced audiences from all over the world, willing to discover the new french musical scene, mainly composed of hip-hop artists for this 2019′ edition: Nekfeu, Orelsan, IAM, Romeo Elvis… A good transition to the Eiffel Tower replica, of 5 meters height, made of steel, standing in the middle of the aisles.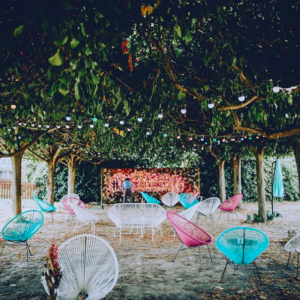 To radiate the unique character of this mythical festival while infusing it with profound French identity, such is the ambition of Lollapalooza Paris. In 2019, chefs Jean Imbert & Friends and French artists bring local authenticity in one of the biggest international festivals of the moment.
A state of mind welcomed by more and more spectators to visit the Longchamp Hippodrome. Previous editions welcomed respectively 110,000 festival-goers in 2017 and 120,000 festival-goers in 2018.
In order to welcome such a public in the best and safest way, Lollapalooza hires each year 3,000 employees (0 volunteers) and thus contributes to support the local economy, to make this summer experience as cool as possible!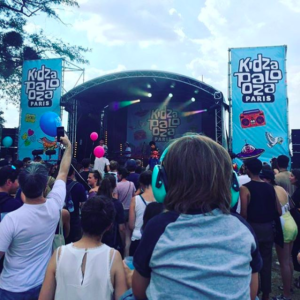 Lollapalooza pursues the ambition to showcase the musical diversity it highlights in through different scenes and different musical trends. Since 1991, the headliners rub shoulders with artists in development. The festival was a certain musical springboard for international artists like Green Day or Lady Gaga.
Since its arrival in France, the Festival also welcomes festival-goers from all over the world, to discover such an interesting eclectic French scene and promote them the French culture on an international level.
This year will be settled 4 different scenes, which will welcome artists of perfectly distinct universes in Rock, Hip Hop, Pop and EDM musical genres. This programming will be completed by the Kidzapalooza scene, proposing all kinds of animations for kids.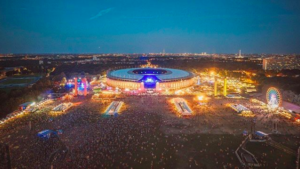 In total, 50 artists are waited, among them, 19 have chosen Paris for their unique French stage: The Strokes, Migos, Bad Bunny, Tash Sultana, The 1975, Eric Prydz, Perry Farrell's Kind Heaven Orchestra, Biffy Clyro, Jaden Smith, Mo, Kodaline, Clean Bandit, Jonas Blue, Metric, Habstrakt, Ghali, Judan & The Lion, Barny Fletcher and even Kovacs. Pop music enthusiasts would have a huge choice to decide among this international selection!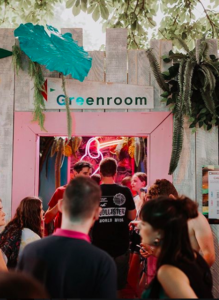 This Kidzapalooza would complete a bunch of unique experiences, proposed by this parisian edition (check the video below to admire the general atmosphear), in order to elevate its festival-goers to prima society topics, like also the Lolla Planète. This is how LollaParis, through 11 green associations, commits to reduce wastes (like the use of 180,000 reusable cups and recorded on all the bars of the festival, eradication of plastic straws, upgrading of oils fried food stands, reusing of decorative elements and furniture from one year to another, fighting against cigarette butts pollution).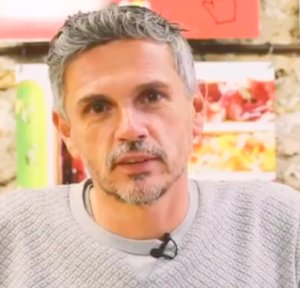 You woud also find the Lolla Chef phenomenon, made to highlight the great French touch in gastronomy dedicated to the festival-goers, among 50% of them are not french! This section hosts this year the culinary creations from 7 top chefs, such as: Jean Imbert, Cédric Grolet, Christophe Adam (pictured nearby), Antony Clemot, Yann Couvreur, Denny Imbroisi and even Yoni Saada.
Many tickets are still available for the two days on the official website!