An Oceania immersion into Clermont-Ferrand, the Auvergne capital city, its Michelin jewels and so much MARQ more…
9 min read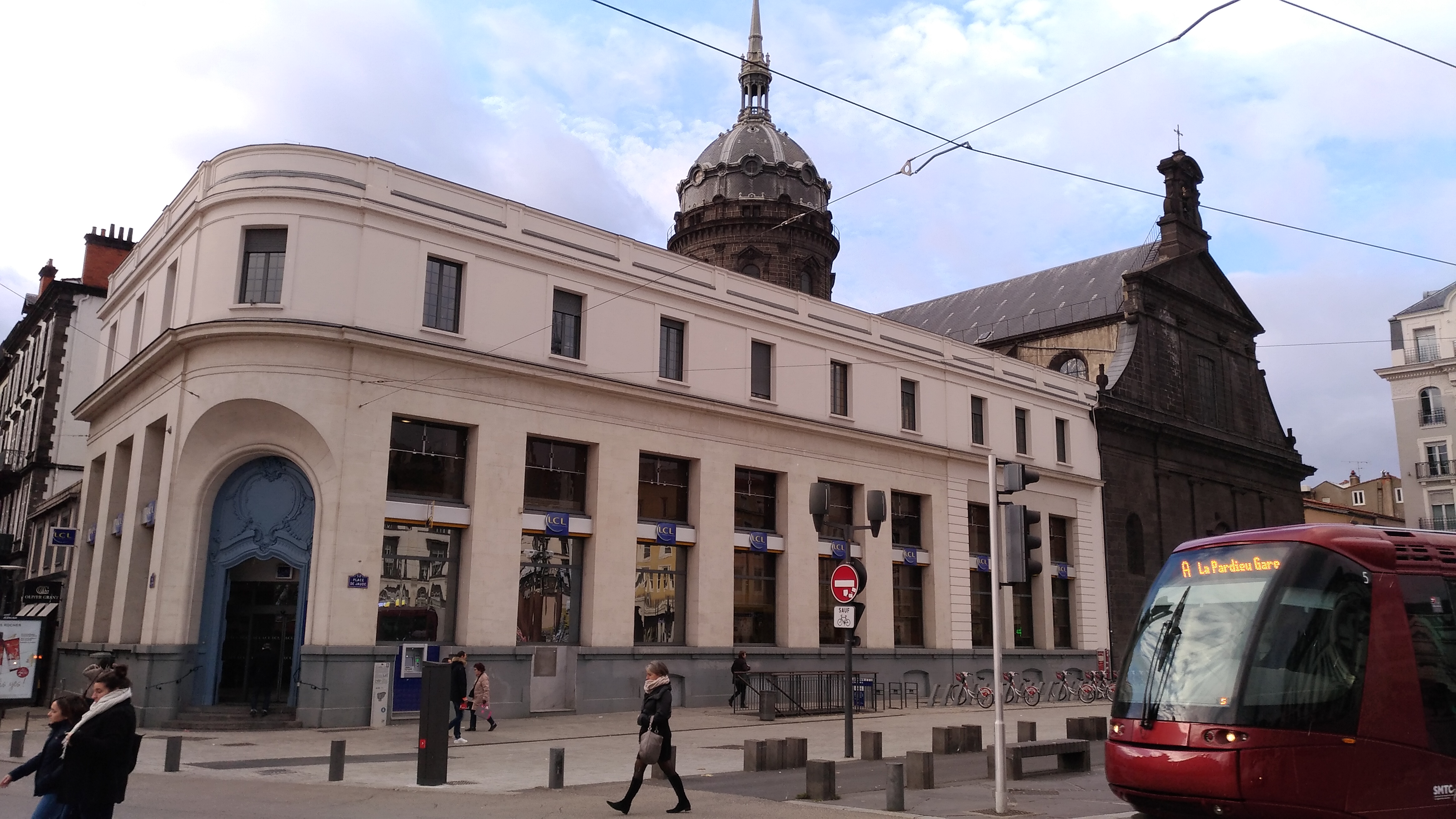 Clermont-Ferrand is a recent city, born from the union, back in the seventeenth century, of two former rival cities, Clermont and Montferrand. The city of Augustonemetum appeared after the disappearance of the Arverne Nemossos metropolis. Firstly, it took the name of Arvernis, then switching to Clermont. At the beginning of the twelfth century, the Counts of Auvergne founded the competing city of Montferrand. In 1630, Louis XIII imposed, by the Troyes' Edict, the unification of the two neighboring cities. This union would be reaffirmed by Louis XV in 1731. By Alex Plato
---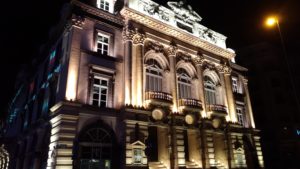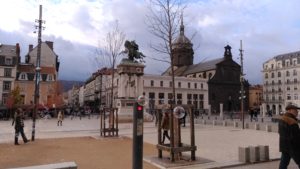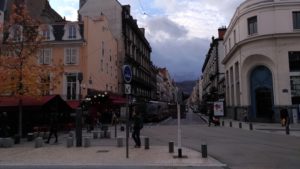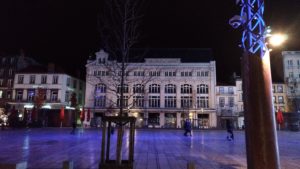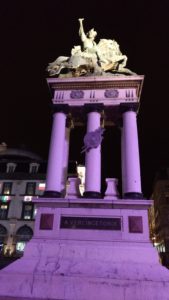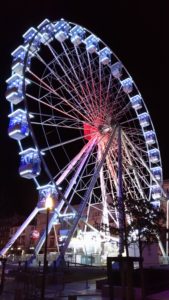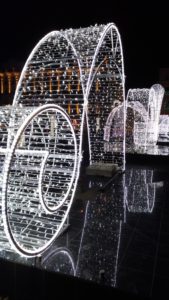 A city built on an industrial tradition, Clermont-Ferrand hosts one of the world's two largest tire manufacturers (Michelin of course), this Auvergne region's capital city is also well positioned in the pharmaceutical, agri-food and aerospace industries. Moreover, it hosts three competitiveness clusters. The city is also located at the foot of the Limagne fault and the dizzy Chain of Puys, natural site inscribed since July 2018 as "high place tectonic" in the UNESCO World Heritage list. The main Place de Jaude often wears colorful clothes, according to each period of the year (photo credits: Alex Plato).
---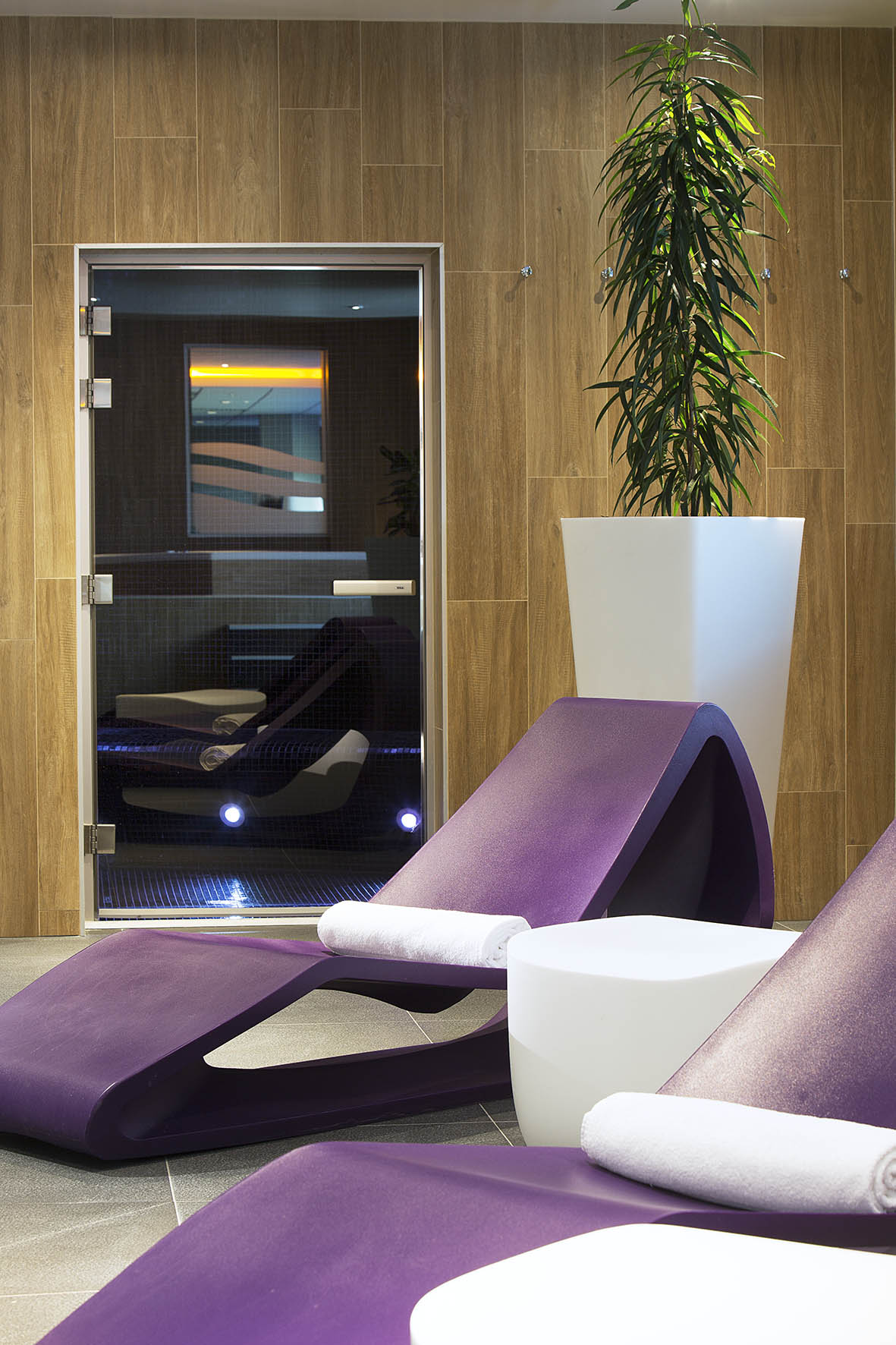 In order to make your journey in Auvergne more comfortable and purple, why don't you opt for the 4star Oceania Hotel? Located straight in the city center, a stone's throw from this illustrious main Place de Jaude and 10 minutes from the train station, this hotel belongs to a family hospitality chain created in Brest 45 years ago. The attentive team welcomes you in a pure contemporary style, inside a recently renovated edifice, adorned with a pretty warm design (photo credits: Oceania).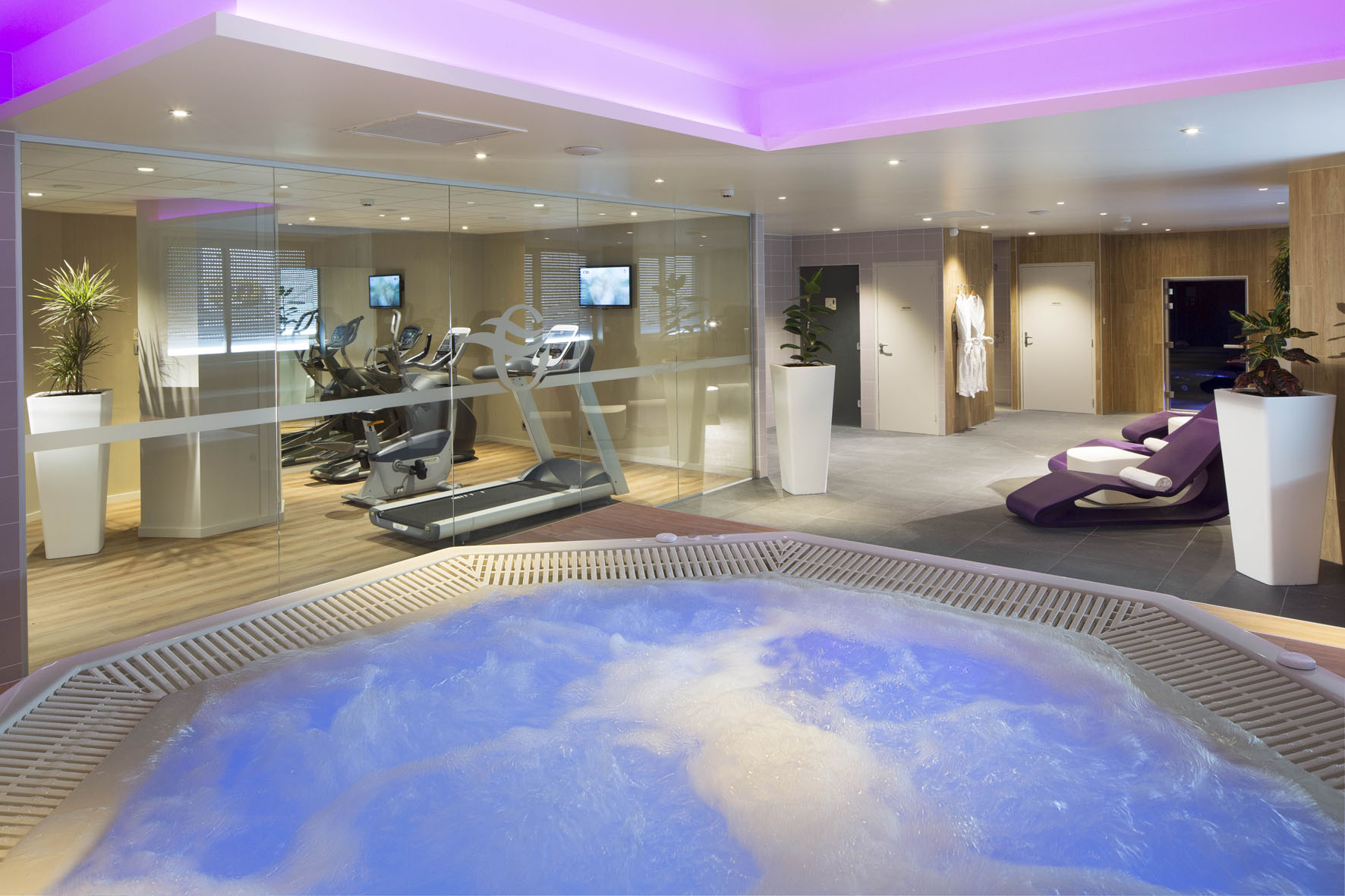 Thanks to this ideal situation, you would have the choice to visit the historic center or to relax in their wellness area, where you could enjoy some pleasant relaxing moments and thus hopefully recharge your batteries. Otherwise, to pursue your health program, the fitness room remains at your disposal, nearby the hot tub, the hammam with copper notes, and potential massages provided by wellness specialists, to calm you down after a hard session… Those body cares are lavished the spa area, specially designed for you. Take some time for yourself!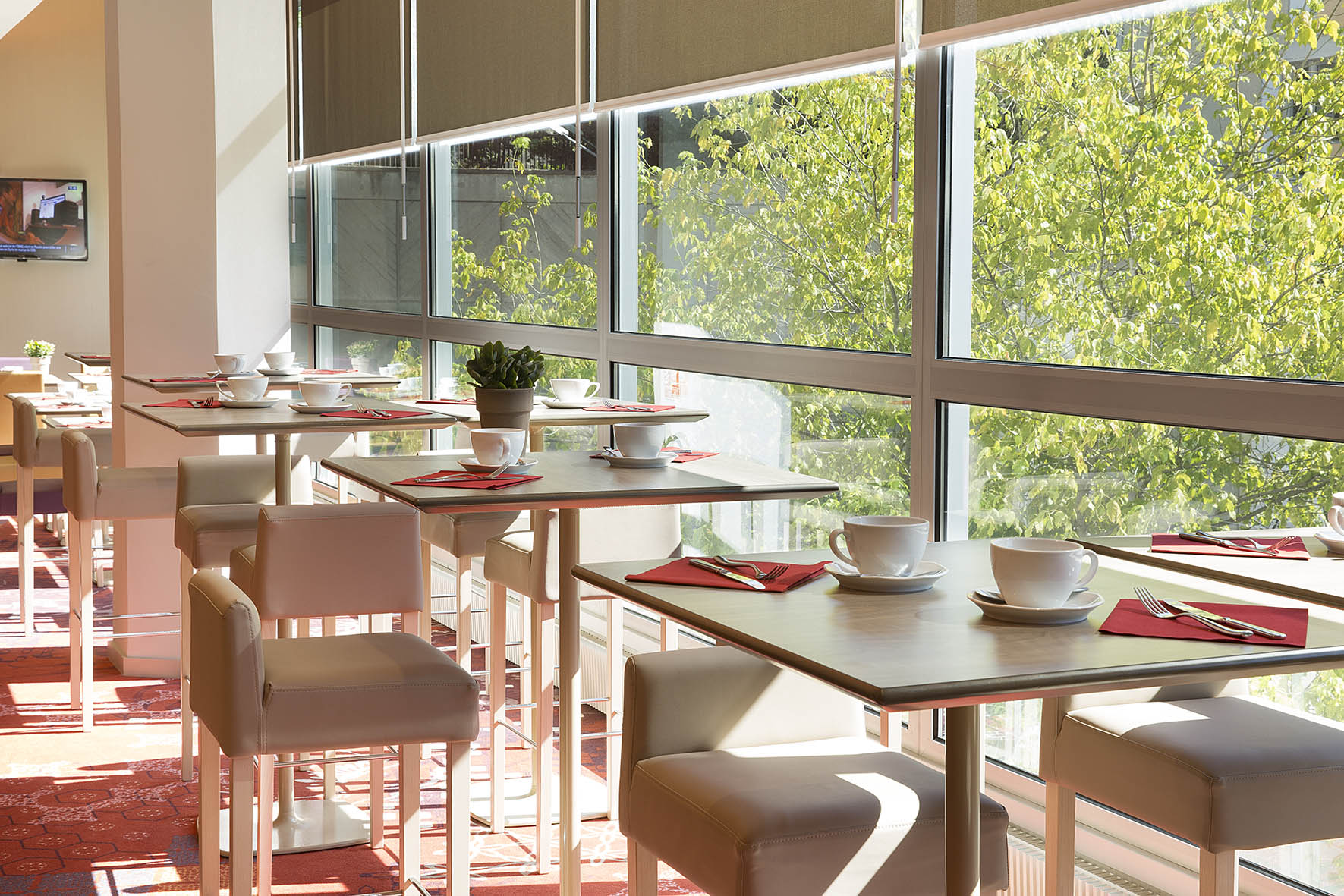 Furthermore, some their renovated
rooms
offer a very beautiful
panorama
above the famous
Auvergne
mountains, where you may have a unique chance to admire some natural
vestiges
from the millennia past. A real invitation you to
poetry
and the stimulation of your
imagination
, comfortably seated in front of your window, enjoy this incredible
scenery
that awaits you since
centuries
… Moreover, these rooms hold bathrooms, equipped with large
walk-in
showers and even in the
suites
, you would find a
spa bath
. Adding to this,
families
may also count on the availability of
adjoining rooms
and some
family suites
, especially dedicated to enhance your
family
experience. Regarding the gastronomy assets, we invite you to have a tour at the ground floor colorful
bar
, bordered by a beautiful marine
aquarium
and the next cozy
restaurant
, offering
regional
cuisine, to discover for the first time or with a different glance, possibly on the
terrace
.
In case of a corporate venue, 5 modular and daylight reception rooms wait for you and your 200 guests to accommodate.
Oceania Hotel – 82, Boulevard François Mitterrand, 63000 Clermont-Ferrand (France) – Phone : 00 33 (0)4 73 29 59 59
---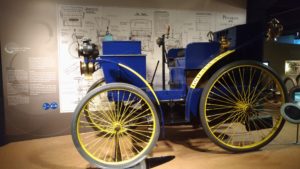 Not so far away, why don't you discover L'Aventure Michelin museum? A must see in Clermont-Ferrand! This cultural center would learn you more about the rich History of this famous tyre saga, initiated by the Michelin brothers since their beginnings, in their hometown. On a large surface of 2000m2 full of interactive surprises, many focuses on this illustrious caoutchouc and rubbered manufacture, from the homemade Micheline auto-rail wagon (picture below) to the latest technologies. Also note the communication efforts paid by the firm to propose a huge choice of merchandising goodies, also available in the present souvenir store, around the big Bibendum mascot, among other real sized attractions.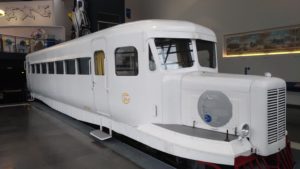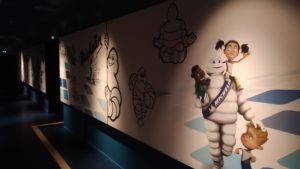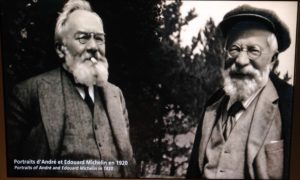 For your information, the Michelin brothers were real visionary characters. Benefiting from the boost of an upcoming Industrial Revolution, a period where the technical inspiration never stopped. That's why, these clever Michelin brothers decided to fully participate in this development, already in 1891 when they stood at the rendez-vous for the first cycle tires but they eventually quickly switched to automobile. At the time, the automobile was totally handcrafted and thus was necessary to wait a long time before getting his vehicle. However, the Michelin brothers didn't have time to wait and they built in 1895, their own first equipped Éclair car, furnished with a rubbered air inflated tyre. This competition device was luckily selected in the first ever automobile race, in the World, baptized Paris-Bordeaux-Paris.
Although, many contemporaries didn't even believe a thing about those innovations, the two Auvergnat siblings achieved this improbable race, whereas many competitors gave it up.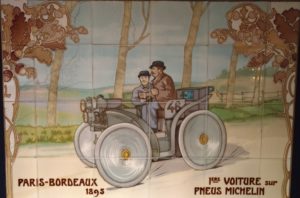 Through this performance, an entire tire story had just begun, and then went growing in scale. Indeed in 1899, a vehicle was able to overtake the symbolic 100 km/h speed limit. By an irony of history, the medical profession thought this emerging industry was dangerous. Unless that in less than 10 years, the Michelin brothers had to adapt from a bicycle tires to the conception of car tires, suitable to rather consequent powerful engines, proof an incredible spirit of innovation.
More than this, the family affair also knew how to observe things, analyze them and accordingly customize its services. For instance, in the 1910s, the Michelin brothers opted to carve their tires. Willing, in the meantime, to leave a trace on the roads, they drew the M initial for Michelin, on the tires' surface. A smart decision, especially once they observed during the verification tests, that this sculpture may gain more adhesion.
Based on this statement, multiple attempts were therefore proceeded, and thus from an initial marketing idea, the Michelin brothers ended up with a huge technological innovation, to provide more safety.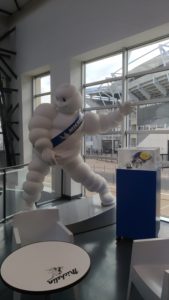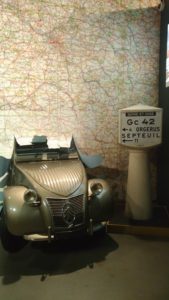 Celebrating 120th years of innovation and success, on the occasion of this anniversary, the Michelin group took the decision to open the doors of L'Aventure Michelin. An interactive ensemble dedicated to the history and memory of this emblematic company, was then inaugurated in a modern installation, located a few steps away to the mythical homonym Marcel Michelin stadium.
In an other point of view, it's not a surprise that, like many other big firms, the preservation of a certain historical heritage has always been a major concern for Michelin. By the way, already in the 1930s, Marcel Michelin conserved all kinds of past testimonials, in its research laboratories. This philosophy lead, until 2005, to a first Michelin corporate museum, whose access was only restricted to the house's employees, customers and sometimes important partners.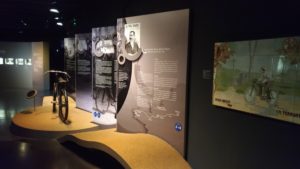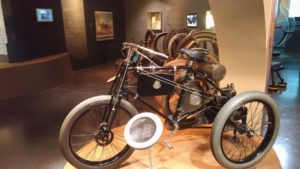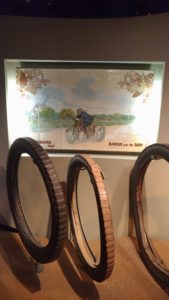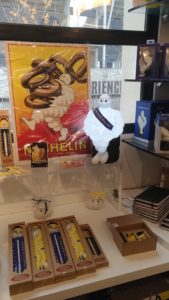 Confronted with a serious problem of update its buildings, up to the contemporary standards and as a part of the heritage enhancement policy, Édouard Michelin decided to transform the museum, while rethinking its environment, contents and its operating strategy. Beyond the concern for the archives preservation, the alternative goal was to give a substantial meaning to this investment, by promoting the group's legacy and especially by sharing it, in the most proper way. The industrial site of Cataroux, in Clermont-Ferrand was the more suitable and then chosen.
Finally, on the glorious date of January 27th, 2009, after a huge inventory, digitization and documents securings operated efforts, L'Aventure Michelin center was inaugurated. We invite you to explore in video, these technological products evolutions, beyond their fundamental know-how, plus the Michelin's social policy, if you mind!
L'Aventure Michelin – Usine Michelin de Cataroux – Adress : 32 Rue du Clos Four, 63100 Clermont-Ferrand (France) – Phone : 00 33 (0)4 73 98 60 60. Timetables and fares, to consult here.
---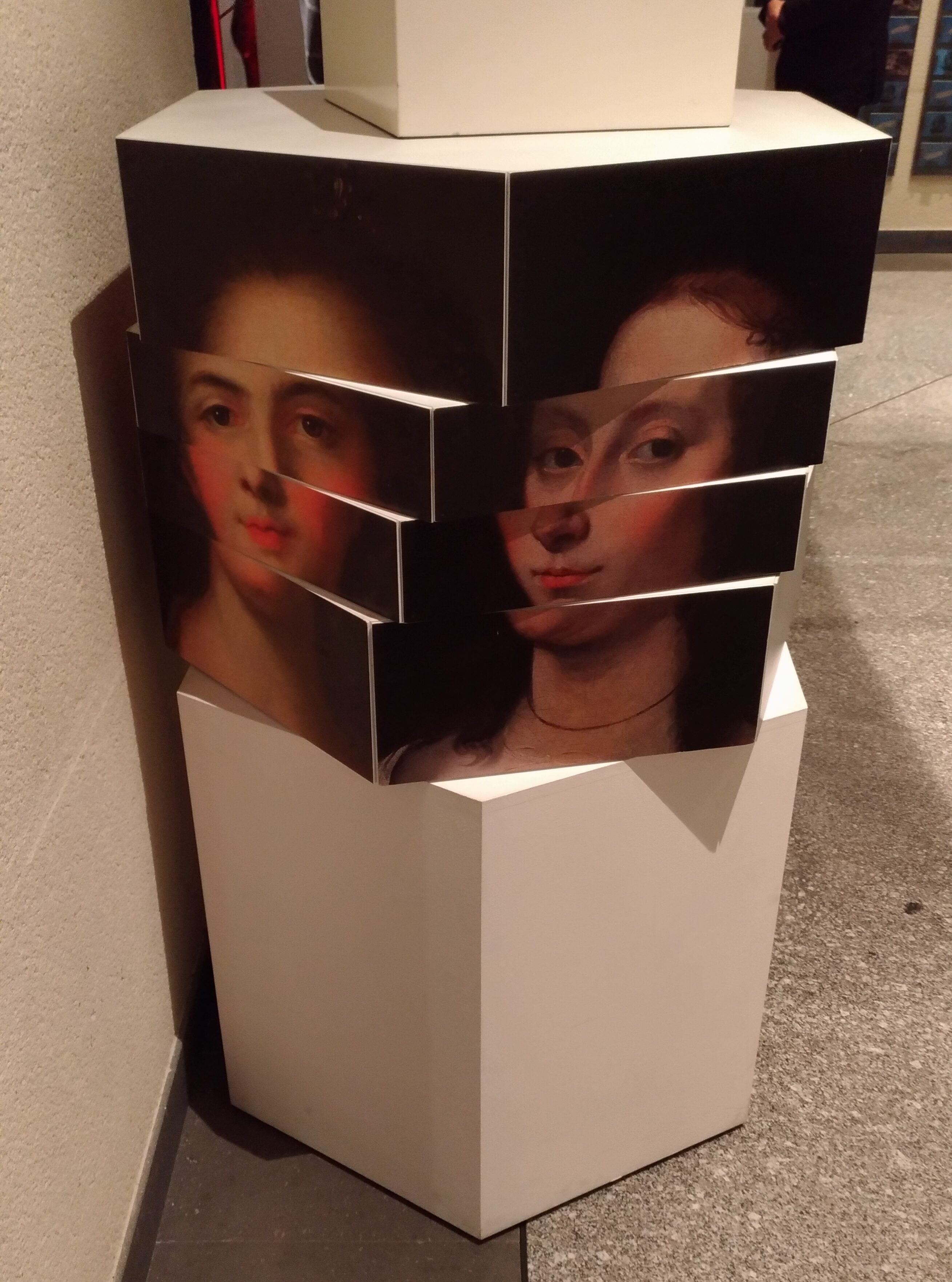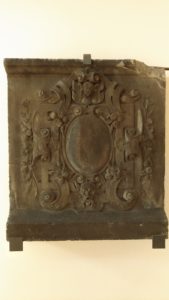 Discover the Art side of the city, within the Musée Roger Quilliot (MARQ), this monument, opened in 1992, as the Museum of Fine Arts, was later renamed after a former mayor of Clermont-Ferrand… In the heart of the historic district of Montferrand, the former Ursuline Convent, dating from the classical period, has been totally renovated and restructured within its interior space, by the architects Adrien Fainsilber and Claude Gaillard. Since 1990, the luminous atmosphere of the atrium serves as a ramp to the spaces where are presented the collections of art of the City of Clermont-Ferrand, whose Beaux-Arts collections have been preserved there.
The various rooms are arranged through three levels, around this central atrium surmounted by a glass roof. This amazing light shaft was designed, by the engineer Peter Rice. Its softly curved slopes, evoking in a way, this architectural promenade developed for the Villa Savoye by Le Corbusier, punctuate the pace.
Furthermore, its takes the shape of a palm tree, like an umbrella turned by the wind or cobweb, according to the imagination of the visitor.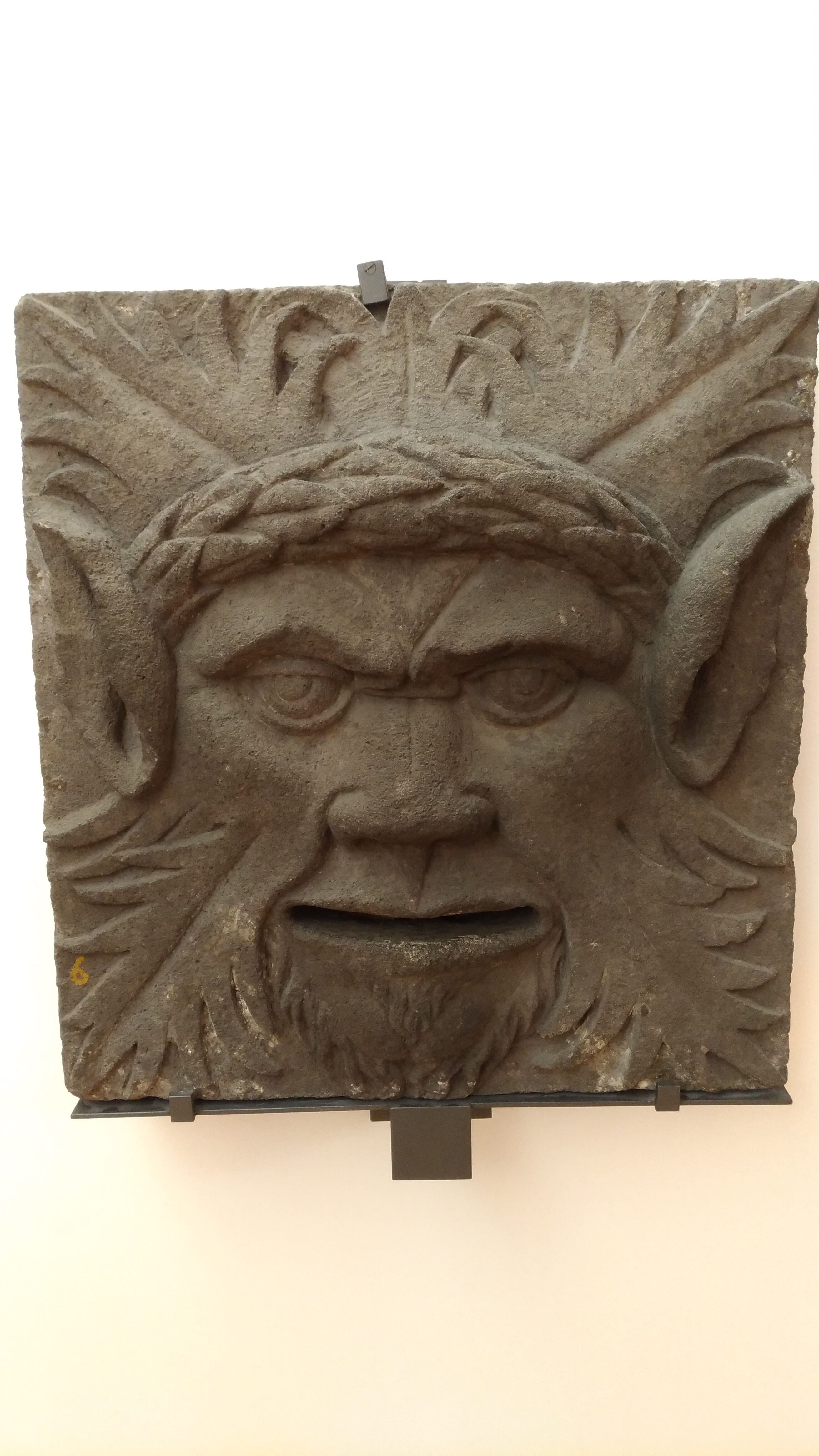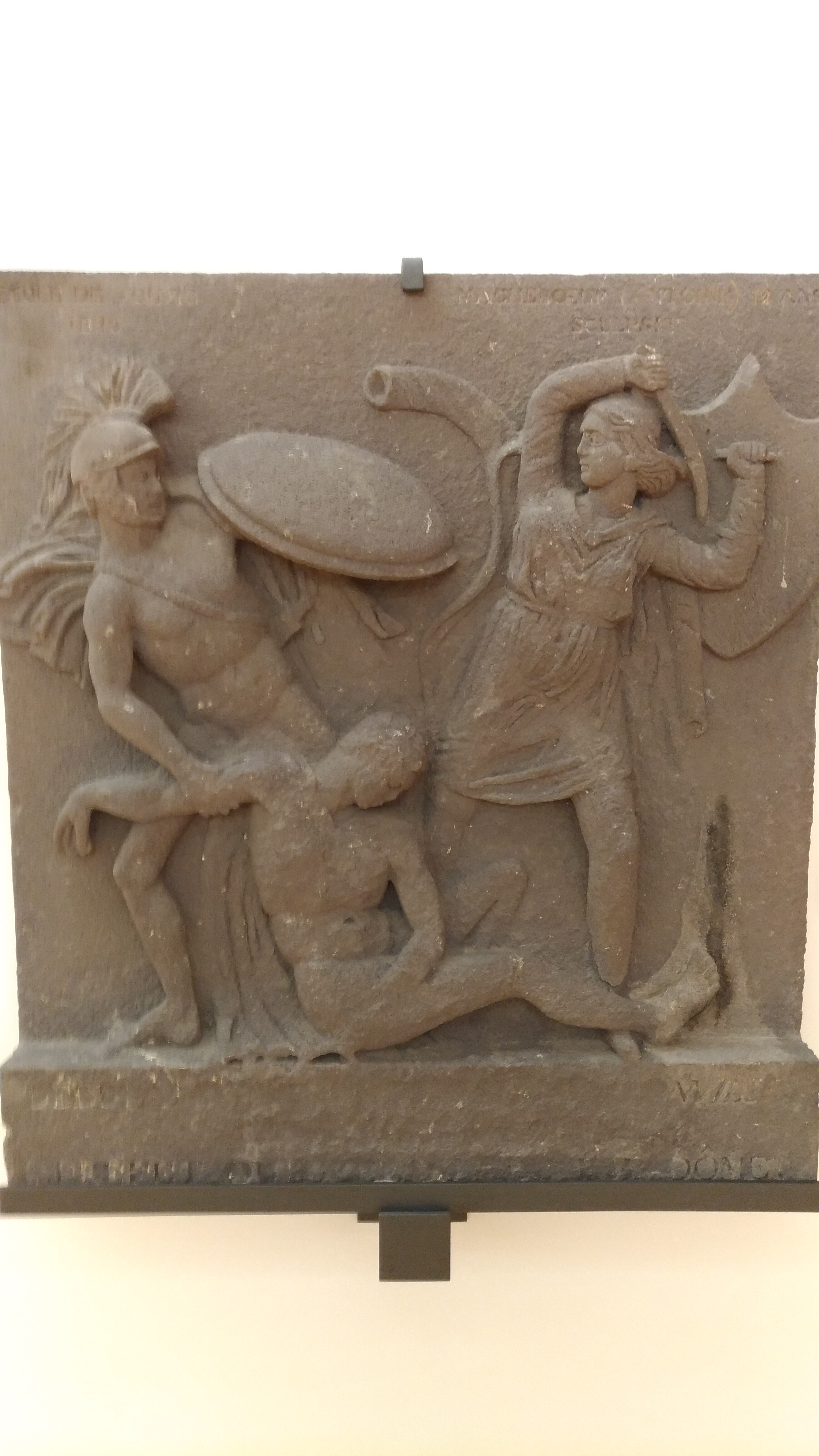 Spread through a wide area, including ​​6000 m² and 7 levels of permanent exhibitions, more than 2000 artworks, among painting, sculpture, decorative and graphic arts, photography are presented along a chronological and thematic path, in order to show a panorama of the Occidental Art, from the Middle Ages until the present days. A superb synthesis covering several centuries about history and art, this Roger-Quilliot Museum, has been logically Museum of France labelled.
Henceforth registered, thanks to a rich temporary exhibitions programming, and the multiplicity of its mediation actions towards the visiting public, as a cultural and touristic establishment, essentially considered for this first regional metropolis of Auvergne. Therefore, the MARQ Museum is adherent of the ICOM international network.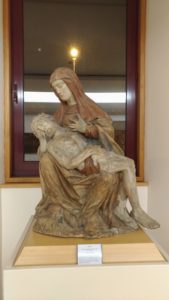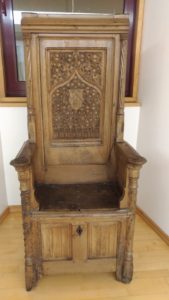 Once inside, you would start to admire
the Medieval Ages
collection, mostly represented at the
ground floor
, starring amazing pieces, mainly dating back from the
XIIth
century. This space contains many worth
capitals
, extracted from
Roman
churches, mainly originating from churches and edifices, situated in the
Auvergne
region (pictured above and nearby). Thereafter, have a closer look on the series of notable well-preserved
sculptures
, such as this
XIVth
century
masterpiece
, baptized the
Vierge de Vernols
, from
Notre-Dame d'Usson
.
A couple of steps further, you arrive in the Renaissance room, also on the ground floor, where are exposed many period paintings (The Passion of the Christ by Cornelis Engebrechtsz), traditional furniture (photos above) and other random sculptures, like the Pallas-Athena statue once realized by Leonardo Sarson and even this Louis XIII marbled portrait.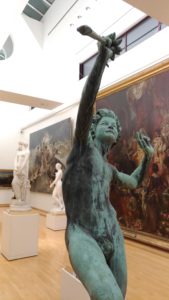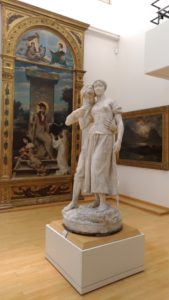 The 17th and 18th centuries are this time, located on the 1st floor, within a collection of both paintings and objects from the Auvergne region (local landscapes, Clermont-Ferrand faience), as well as some major artworks depicted by famous French painters (Marine by Joseph Vernet, Portrait of Vincent Voiture by Philippe de Champaigne)
Alongside, an important amount of fellow artists from Northern Europe (The tooth puller by Theodore Rombouts) or even Italy (Solomon and the Queen of Sheba and Solomon praised the idols by Donato Creti, Sainte Agatha by Giulio Cesare Procaccini…).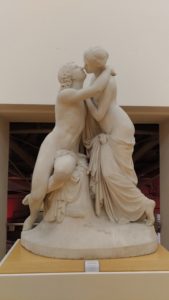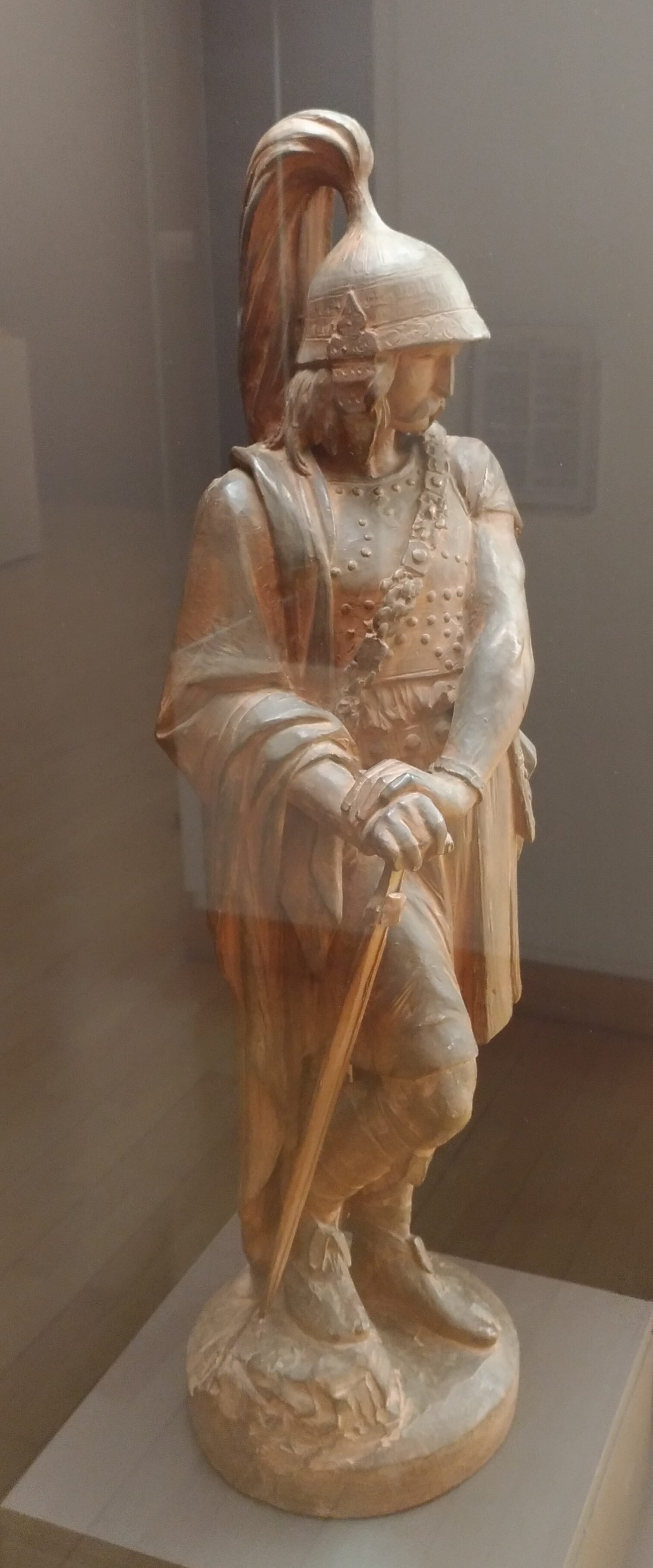 We follow our tour, passing through the
Nineteenth century
, situated on the
second floor…
This is where are again gathered plenty of
artworks
related to the
regional
history (
La Défense des Gaules
by
Theodore Chasseriau
and also a plaster test of the
Equestrian Statue of Vercingetorix
by
Bartholdi
).
Get your eyes ready for the many other valuable contributions, such as the following sculptures: Idylle by Jean-Ossaye Mombur, Héro et Léandre by Georges Dieboldt, Faune dansant by François Mouly (above), a bust realized by Camille Claudel, La lutte pour la vie by Henri-Edmond Cross, moreover The Saltimbanques canvas put in sculpture by Gustave Doré.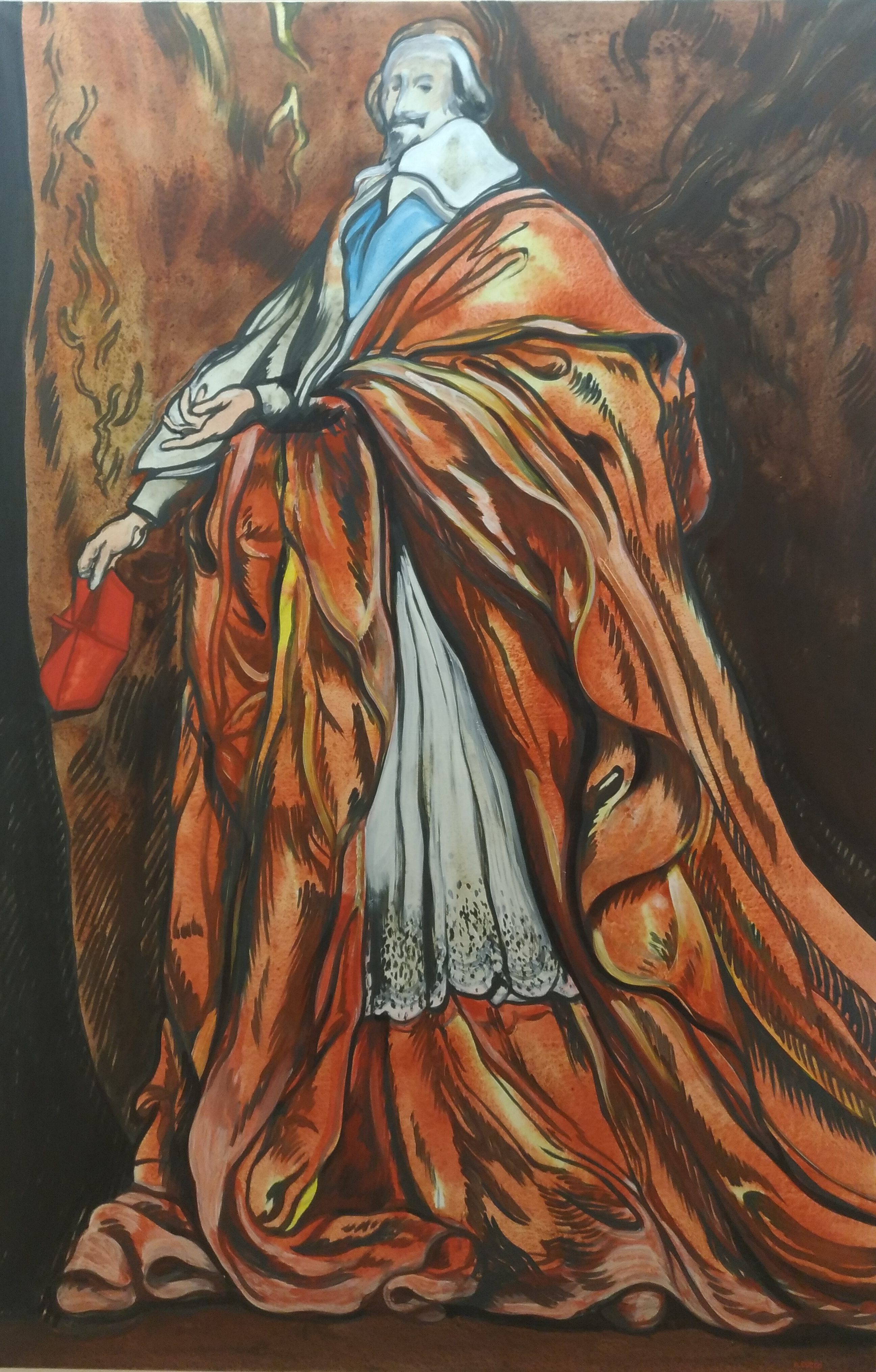 Then, the
twentieth century
is also represented within an
avalanche
of colors… A museum aisle, dedicated to the
Contemporary Art
, was opened to the public in late 1999. Benefiting from a donation, counting on approximately a hundred works of
figurative
artists, claiming of the
School of Paris
, this zone focuses on presenting some major
creators
of this era. That's why,
temporary exhibitions
are regularly scheduled there, in order to introduce the largest panel of
artists
, as possible.
In the basement, displayed around two levels, other contemporary collections are visible. As far as we know, a large part comes from a donation of nearly 400 artworks, offered to the museum by the Combe couple, in 2004. Once again, here are many unmissable paintings by Marie Laurencin, Paul Rebeyrolle, Marcel Gromaire, Bernard Buffet, the nearby Henri Cueco's revisited Richelieu, inspired on the Philippe de Champaigne's portrait, etc. Moreover, this exclusive collection also includes a rare canvas realized by Ernest Pignon-Ernest, near a Jean Arp's sculpture, Nils Udo's plus Georges Rousse's photographs, alongside numerous lithographs (of Pablo Picasso, Jean Cocteau…).
Roger-Quilliot Museum
is open all year long, from 10h to 18h between
Tuesday
to
Friday
, and from 10h to 12h and from 13h to 18h, on
Saturday
and
Sunday
. Like many
French
museums, it remains closed on
Mondays
, and
bank days
, such as
January 1st
,
May 1st
,
November 1st
and
December 25th
. This cultural center also contains
exhibition
spaces to
privatize
, usually to put in connection with the spirit of this museum or regarding the reception of some
contemporary artists
. On top of that, a
documentation
center
is available on the top floor of the
museum
.
Adress: Historic district of Montferrand, Place Louis Deteix, 63100 Clermont-Ferrand (France)
Phone: 00 33 (0)4 43 76 25 25
For your information, the museum's collections contain paintings of: Cristiano Allori • Simon Vouet • Jacques Blanchard • Il Sassoferrato • Carlo Dolci • Carlo Cignani • Theodore Rombouts • Jan Fyt • Hyacinthe Rigaud • Carle Van Loo • Joseph Vernet • François Boucher • Jean -Marc Nattier • Joseph-Marie Vien • Camille Corot • Othon Friesz