A selection of French cosmetics dedicated to men, in order to reveal a new fresh skin… Vitry, Exertier, CosmoZ, Melchior & Balthazar, American Crew
10 min read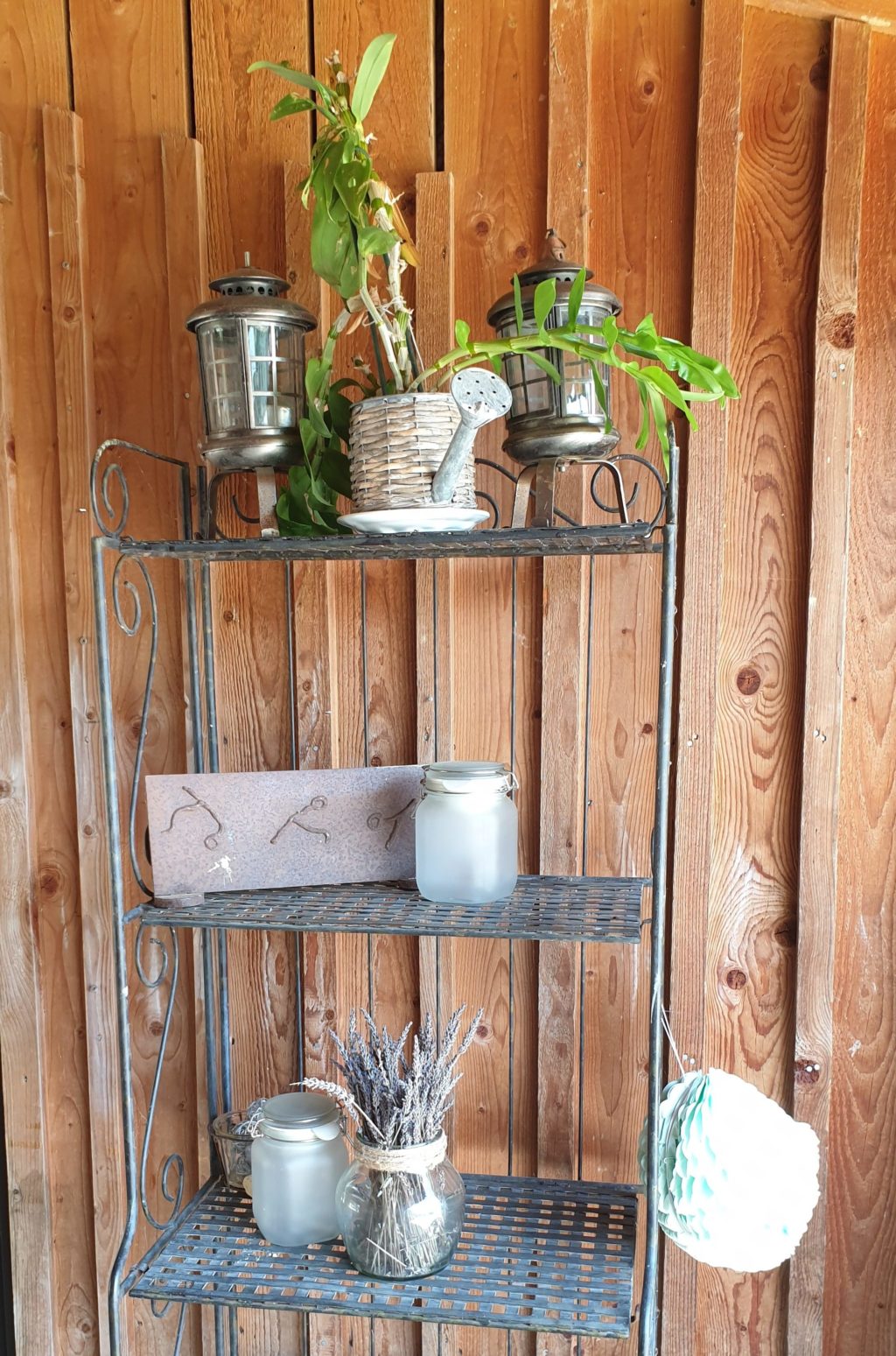 Depending on the season, your skin may face many adventures and obstacles. The goals of many people gather in one point, look young and clean… Even if you have some health problems, some cosmetics brands worked a lot to develop a selection of skin care products willing to help you in that way. Following our last topic on snail based cosmetics, In this topic, we would enumerate a couple of solutions, directly from French laboratories, that would fulfill your needs. Whatever if you have beard or not…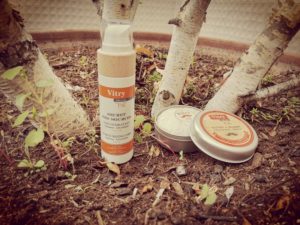 Self called "goldsmith" of beauty, Vitry has a long experience as official supplier of pharmacies since 1955 in beauty instruments in manicure and pedicure. This was made possible thanks to his ancestral know-how in cutlery since 1795. in the world, drawing his expertise in the field of surgical instruments.
But it is more recently since 2005 that the first line of manicure treatments has been established to meet the complementary needs of the accessory line and especially to meet the expectations of a health-conscious clientele.
Beauty sector also appeared thanks to this new make-up signature, initiated with the acquisition of the famous eye make-up specialist brand, Longcils Boncza. Founded in 1950 by the Professor Boncza, creator of the mascara cake, developed for actresses of the time and still relevant with its exclusive formula.
Anyone would especially appreciate there a particular range for these gentlemen, in perfect complement of the razors that the Vitry brand proposes to markets, already since 1907.
Without recalling that the beard trend, either with a short or longer beard, is quite fashionable nowadays. Thus we find the inevitable shaving foam. Then, a whole series of care coming to relieve the skin, before the razor work, such as this aftershave gel completed by other products, that we would list below.

Nowadays, the brand proposes a new selection of skin care, starring the flagship product, aka the Secret des Mines (Secret of the Mines). This mint scent, cleansing gel, contributes to remove impurities and dead skin, thanks to the bamboo vegetal charcoal, in order to deeply detoxify the skin and protect it from the pollution (100ml / 16 €).
The other twin product holds also a real beauty secret, the Secret des Sources (Secret of the Sources). Charged with a real minty dynamic fragrance and action, doubled by a smooth structure, this moisturizer is enriched with aloe vera and hyaluronic acid. This mineral complex (made of magnesium, copper and zinc) complete those poly-ingredients providing an interesting polyvalent and hydrating action, that lasts for hours, like a real spring! Plus that can be used around the eyes (100ml / 19,90 €).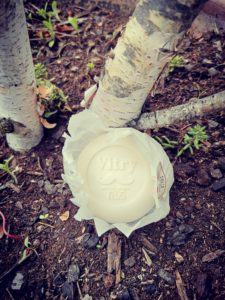 Bearded men are not left out, with this Beard soap, that brings an unctuous foam, directly from the solid structure, while using the shaving brush. The benefits come out from the allantoin,, karate butter and glycerin. And still without paraben, dimethicone and paraffin! (100g / 12,50 €)
To complete this soap, you should use the aluminium designed Badger, to better prepare the shave (34,50 €) and the 5 blades razor, also lubricated with aloe vera, to accomplish the mission (9,50 €).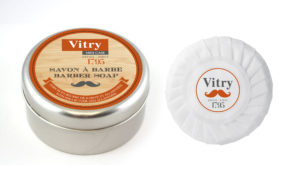 If you prefer some fresh and unctuous gel solution, dare to try the Shaving gel, composed of Aloe Vera and allantoin. This safe formulation is suitable for sensitive skin and without Triclosan (9,52 € / 150 ml, 6,25 € / 50 ml).
A last alternative illustrated by the traditional Shaving foam, still enriched with some aloe vera and allantoin composition but without Triclosan for a protective action on your fragile skin. A dense cream, easily to spread (9,52 € / 200 ml, 6,25 € / 50 ml).
Available Online, also in pharmacies and parapharmacy.
---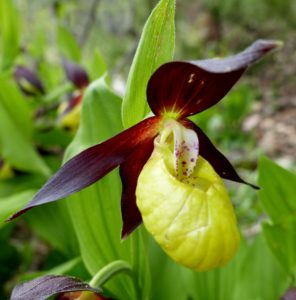 Furthermore and straight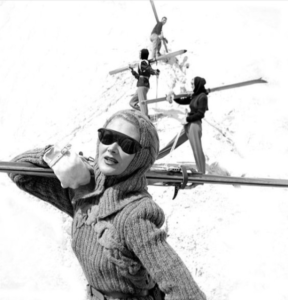 from the French Alps, we lately discovered the mountain benefits of herbalism developed by the Exertier family brand (photo credits: Exertier).
A story rooted into a longtime alpine tradition and transmitted year after year, in order to be nowadays at the disposal of the skin care. This may be to ladies and gentlemen a green revolution, thanks to the properties of the Lady's Slipper (Cypripedium calceolus), an alpine orchid, renowned for its nutritive and anti-oxidant virtues (photo credits: Hautes-Alpes Insolites).
Indeed, this french natural Exertier cosmetics line was launched, on the slopes of the famous ski resort of Courchevel, in 2014 by Julie Exertier.
She mated with two close associates, stronger with a long experience in the beauty sector. Pierre Schooneman, her Savoyard neighbor, formerly manager of the Avène laboratories, and Jean-Louis Barnay, her father-in-law and also former research director at Sanofi Pasteur laboratories. A collaboration leading to a natural french made production, excluding toxic products.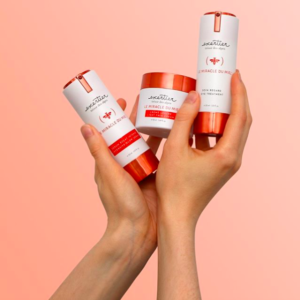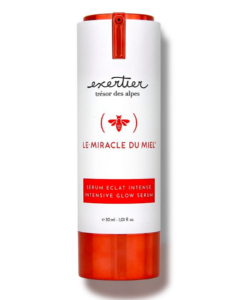 On the slopes of the largest ski area in Europe, Les 3 Vallées, conducive to the cultivation of a rich flora and therefore, altitude honey, this trio developed two lines.
The first range is composed of this mountain Courchevel honey, harvested at 2000m high, baptized Le Miracle du Miel (or French Glow for the native speakers), is more into the shining of your skin. Those creams are all made from this pure honey, grown at an altitude of 2000m in pure clean conditions, full of amino acids and trace elements. Indeed, those main ingredients bring some efficient moisturizing and cellular repairing, coming into a Light Face Cream, bringing you some high hydration due to the nutritive properties and low molecular weight of the hyaluronic acid, Still with the same acid, the Caring Mask would complete this fixing function, helping of organic royal jelly and karite butter, for the renewing of the cell process. This hyaluronic acid is really unmissable, through the Eye Treatment, allied with the Centella Asiatica plant, in order to stimulate the collagen synthesis. Another benefit of the Courchevel honey, the Intensive Glow Serum highlights and regenerates your skin glow, thanks to the combine action of organic Argan and apricot kernel oils.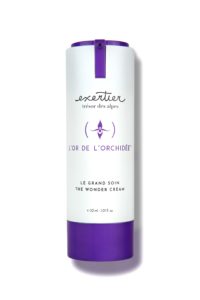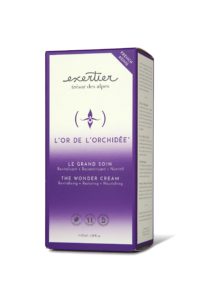 The second collection called L'Or de l'Orchidée (or French Aging) focuses more on the prevention of the aging of your skin. By dint of an innovative process in the extraction of the specific virtues of this local alpine flower, the Lady's Slipper (Cypripedium calceolus), into powerful anti-oxidant active assets, either combined with organic grape kernel and Argan oils for the Caring Cream , or the Ribwort plantain (Plantago lanceolata) for its skin highlighting action in the Global Serum., as well as the collagen stimulation of the olive oil cerate ingredient in the Wonder Cream. Last but not least, the Beauty Milk, a hydrating ritual after your cleansing, starring the Sweet almond oil, for its fatty acids Omega-6 and 9 encouraging the cell renewal, along the Karite butter, also full of vitamins.
You would notice that this mountain honey and this Lady's Slipper Orchid are the main sources of Exertier's avant-garde cosmetics, with a soft fragrance, that would make you travel among the immaculate snowy alpine peaks.
Available Online, also in various beauty stores, pharmacies and parapharmacy.
---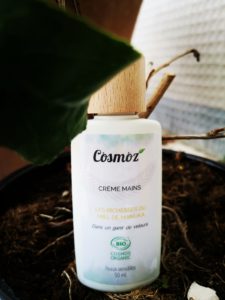 An other French brand is inspired by natural raw properties of honey! CosmoZ offers an organic range of facial and body treatments based on Manuka honey. Originally from New Zealand and Australia, this honey has been used by Maori for millennia for its antibacterial assets.
This honey is particularly suitable for sensitive skin, due to the methylglyoxal molecule, renowned for its antiseptic, anti-inflammatory and healing properties. In particular, the antibacterial activity of honey eliminates the bacterium responsible for acne without drying the skin and thus avoids residual scars after treatment. Manuka honey repairs and reduces inflammation, its action prevents wrinkles and signs of skin aging.
This Manuka honey may be used through different applications and each time, it would leave the skin soft and plumped.
The Crème Mains (Hands cream) helps to nourish and protect hands from any aggression that could occur on them. It penetrates quite quickly, avoiding leaving much oil on skin, then hands look more hydrated. This treatment may be repeated as often as it would be needed (50ml / 10,95 €).
This is a proper complement to the Crème de Corps (Body Milk), a nourishing milk, able to hydrate all types of skins, even the very dry ones (200ml / 15,95 €).
Regarding your visage, the moisturizing oriented serum would help your skin to resist against imperfections, such as pimples and blackheads, also ideal to avoid and erase scars. It is advised to let the Cosmoz serum penetrate during 15 minutes on imperfections. It is noticed that a rapid improvement would be seen after 48 hours maximum (15 ml / 21,95 €).
Last but not least, the Crème de Visage (Face Cream) may be used in addition to the previous Cosmoz serum for a better efficiency. Once used, you would appreciate the immediate benefits of this active moisturizer on your face skin, in order to regain a more uniform grain (50ml / 19,95 €).
On sale on the official e-shop, in organic shops and pharmacies.
---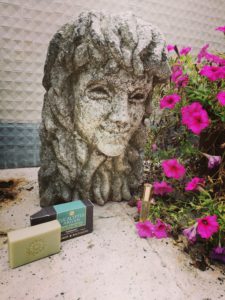 Muchly inspired by the Three Kings, created by two brothers passionate about travel, Melchior & Balthazar is a brand of 100% natural cosmetics, made in France. Exceptional, organic and humane products made from ingredients from far-off lands.
All Melchior & Balthazar products are palm oil and EDTA free. No silicone, no parabens and no carcinogenic, mutagenic or toxic substances for reproduction.
The cosmetics are certified Clean Formulation, this TM label from Melchior & Balthazar prohibits the use of more than 1,000 harmful ingredients often on the market.
Furthermore, Melchior & Balthazar paid some efforts into the packaging, made from recycled paper and glass. Indeed, with the goal to limit waste. On the other hand, the entire glass range of their products' flacons is made by the Glass Vallée (Glass Valley), which is the first global production pole of luxury bottles.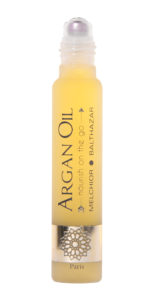 Fully inspired by Orient, discover their collection made with 100% pure argan oil.
Their argan oil comes exclusively from the cooperative of Aït Baha, a small town in the region of Agadir (Morocco). Prepared by hand, it is a unique and versatile treatment. Organized as a roller stick, in order to moderate the quantity (12ml / 19 €) and also in bigger flacons for the heavy users (100 ml / 79 €, 50 ml / 49 €).
The argan properties may be used to many zones of your body, such as the the face, neck and body. This motion nourishes the elasticity of the skin, and helps fighting signs of aging. You could apply it daily within massaging in circular motions or twice a week on the hair and leave it for 30 minutes before shampooing. This hair care brings shine and softness, and then repairs imperfections. A last part is possible with an oil bath for the nails during 10 minutes and 3 times a week, in order to strengthen and brittle nails.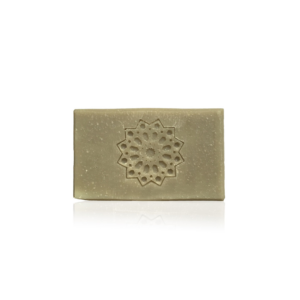 This argan oil also available through a solid soap. Its expressive smell is the result of an entirely handmade process. They come from a process of cold saponification, this traditional method of making soap involves mixing cold ingredients, without being in cauldron cooked. Each soap dries and then hardens for more than 8 weeks after the start of the saponification reaction.
You may as well travel in Orient and Asia through handcrafted candles in France, in dedicated workshops. Those are created from soy wax, an all-natural wax that does not release any polluting components.
Many other cares are possible on the online store, specialty stores, pharmacies, hotels and institutes.
---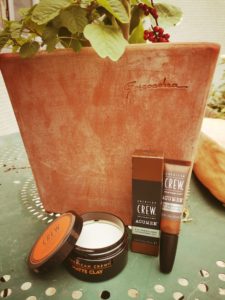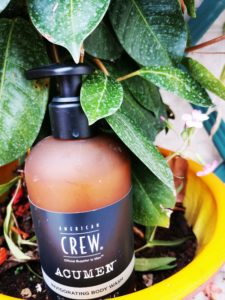 The last brand we mention here is american. Since 1994, American Crew has been an active supplier for the men's skincare division. Many of the brand's products, from the styling wax to the shampoo are used by hairdressers, barbers and personals.
Dedicated to provide a natural but worked look for their consumers, American Crew products meet much of the males' needs and offer a multitude of textures for the body, hair, shave, beard or mustache. This goal would be reached thanks to a selection of selected contents composing the fibrous paste, modeling cream, styling cream, liquid wax, revitalizing balm, shaving gel and oil…
Among them, we count a series of refreshing and anti-pollution lotions, baptized Acumen. You may find the right one through this selection of 15 care products, like the new Acumen Multi Defense SPF 35. This a facial moisturizer composed of Broad Spectrum SPF Sun Protection, perfect to protect your skin from UVA and UVB rays.
This cream contains hyaluronic acid, a molecule naturally present in the skin. This molecule improves here the hydration and texture of your skin. It is also enriched with B5 vitamin, recognized for its ability to restore the skin barrier. Another vitamin is there to find in the selection, the E vitamin fights the negative effects of UV by providing a natural source of protection.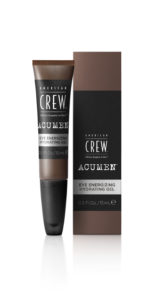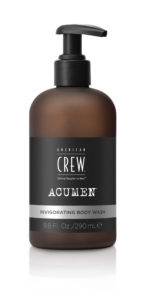 The fresh effect is made possible thanks to the ginger root extracts as a powerful anti-oxidant powder, counteracting the effects of environmental pollution by avoiding premature signs of aging (34 € / 50ml).
Still with the same hyaluronic acid, this Acumen series is pursued through the Acumen Energizing Hydrating Gel, 15ml of an intense plants and ginger cocktail. This gel revitalizes and moisturizes the eye area by reducing the feeling of swelling with a clear immediate action. We advise you to make a first test on your skin prior daily using it, since it's the most dynamic eye gel, we ever tried… Protected through a safety cap.
You could also feel the same fresh action in the Acumen Body Wash, pictured below, due to the cranberry effects. A real crispy gel that would tone your showers up!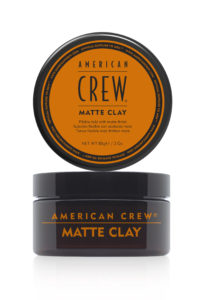 Your facial hair is not mistaken! Since the Mustache wax will be soon available for all styles of mustaches. A long lasting, moisturizing and nourishing light fragrance. On store from October 2019
For the bearded men, the 2 in 1 Skin and Beard care would surely suit to you. Also available from October 2019, this combined treatment soothes and moisturizes the skin and softens the beard.
Then the Matte Clay is the new styling paste, providing a durable hair texture, while leaving a discret silky aspect and smell. This Matte finition is able thanks to white kaolin clay and beeswax (20,70 € / 85g).
On sale at partner hairdressers and barbers.
Infoline for consumers: 00 33 (0)1 56 43 71 14