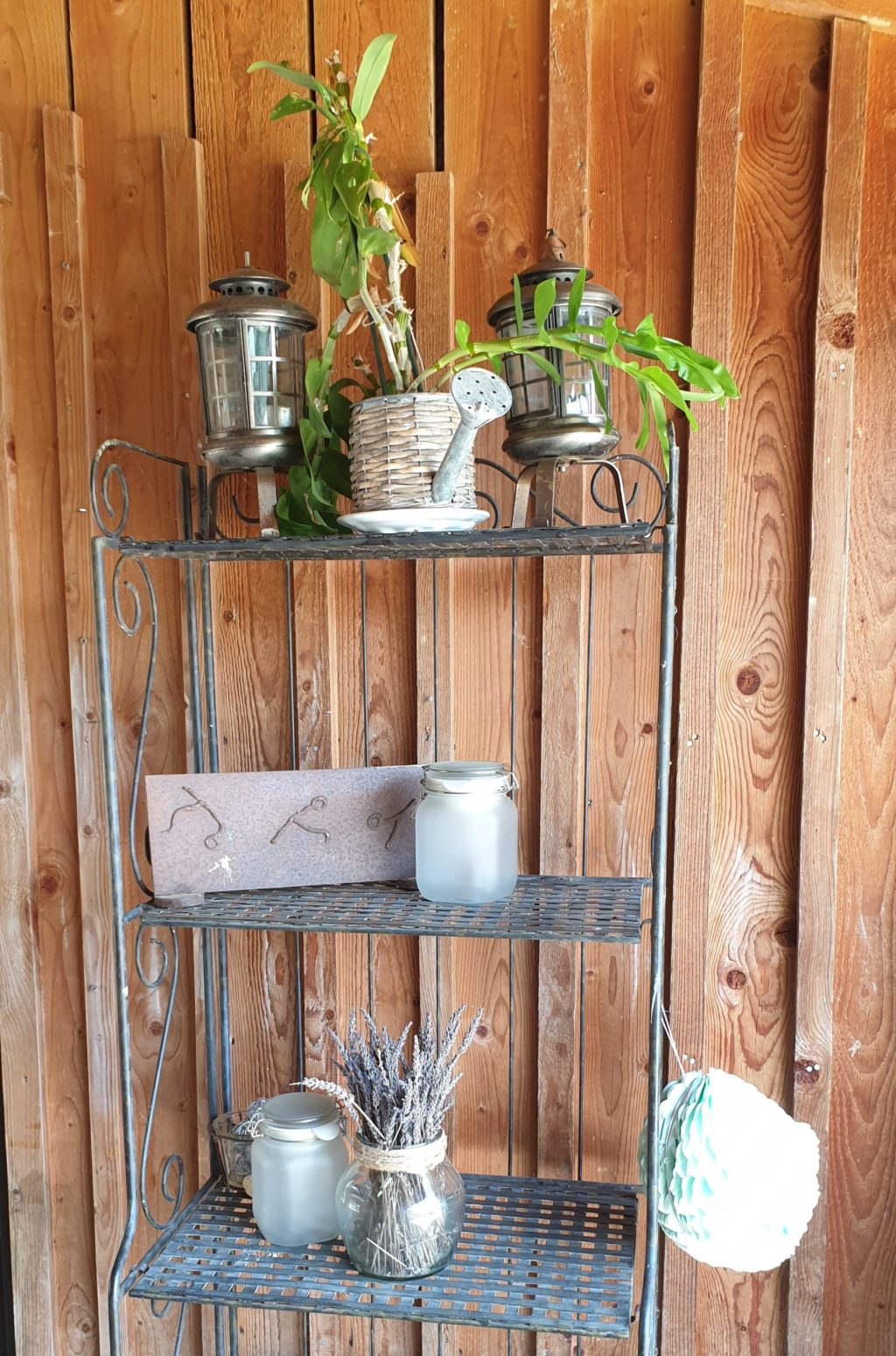 Depending on the season, your skin may face many adventures and obstacles. The goals of many people gather in one point, look young and clean… Even if you have some health problems, some cosmetics brands worked a lot to develop a selection of skin care products willing to help you in that way. Following our last topic on snail based cosmetics, In this topic, we would enumerate a couple of solutions, directly from French laboratories, that would fulfill your needs. Whatever if you have beard or not… By Alex Plato
---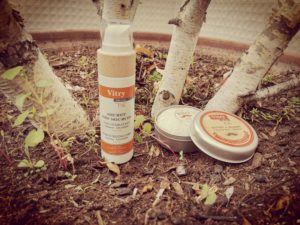 Self called goldsmith of beauty, Vitry has a long experience as official supplier of pharmacies since 1955 in beauty instruments, mainly specialized in manicure and pedicure. This was made possible thanks to his ancestral know-how in cutlery since 1795. in the world, drawing his expertise in the field of surgical instruments (photo credits: Alex Plato).
But it is more recently since 2005 that the first line of manicure treatments has been established to meet the complementary needs of the accessory line and especially to meet the expectations of a health-conscious clientele.
Beauty sector also appeared thanks to this new make-up signature, initiated with the acquisition of the famous eye make-up specialist brand, Longcils Boncza. Founded in 1950 by the Professor Boncza, creator of the mascara cake, developed for actresses of the time and still relevant with its exclusive formula.

Anyone would especially appreciate there a particular range for these gentlemen, in perfect complement of the razors that the Vitry brand proposes to markets, already since 1907.
Without recalling that the beard trend, either with a short or longer beard, is quite fashionable nowadays. Thus we find the inevitable shaving foam. Then, a whole series of care coming to relieve the skin, before the razor work, such as this aftershave gel completed by other products, that we would list below.
Nowadays, the brand proposes a new selection of skin care, starring the flagship product, aka the Secret des Mines (Secret of the Mines). This mint scent, cleansing gel, contributes to remove impurities and dead skin, thanks to the bamboo vegetal charcoal, in order to deeply detoxify the skin and protect it from the pollution (100ml / 16 €).
The other twin product holds also a real beauty secret, the Secret des Sources (Secret of the Sources). Charged with a real minty dynamic fragrance and action, doubled by a smooth structure, this moisturizer is enriched with aloe vera and hyaluronic acid. This mineral complex (made of magnesium, copper and zinc) complete those poly-ingredients providing an interesting polyvalent and hydrating action, that lasts for hours, like a real spring! Plus that can be used around the eyes (100ml / 19,90 €).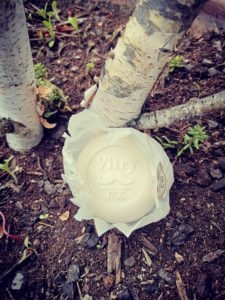 Bearded men are not left out, with this Beard soap, that brings an unctuous foam, directly from the solid structure, while using the shaving brush. The benefits come out from the allantoin, shea butter and glycerin. And still without any paraben, dimethicone and paraffin! (100g / 12,50 €)
To complete this soap, you should use the aluminium designed Badger, to better prepare the shave (34,50 €) and the 5 blades razor, also lubricated with aloe vera, to accomplish the mission (9,50 €).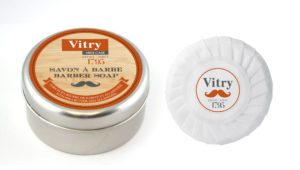 If you prefer some fresh and unctuous gel solution, dare to try the Shaving gel, still composed of aloe vera and allantoin. This safe formulation is suitable for sensitive skin and even without triclosan (9,52 € / 150 ml, 6,25 € / 50 ml).
A last alternative illustrated by the traditional Shaving foam, still enriched with some aloe vera and allantoin composition but without Triclosan for a protective action on your fragile skin. A dense cream, easily to spread (9,52 € / 200 ml, 6,25 € / 50 ml).
Available Online, also in pharmacies and parapharmacies.
---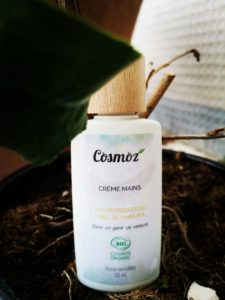 An other French brand is, this time, inspired by natural raw properties of honey! CosmoZ offers an organic range of facial and body treatments based on Manuka honey. Originally from New Zealand and Australia, this honey has been used by Maori for millennia for its antibacterial assets.
This honey is particularly suitable for sensitive skin, due to the methylglyoxal molecule, renowned for its antiseptic, anti-inflammatory and healing properties. In particular, the antibacterial activity of honey eliminates the bacterium responsible for acne without drying the skin and thus avoids residual scars after treatment. Manuka honey repairs and reduces inflammation, its action prevents wrinkles and signs of skin aging.
This Manuka honey may be used through different applications and each time, it would leave your skin softer and plumped.
The Crème Mains (Hands cream) helps to nourish and protect hands from any aggression that could occur on them. It penetrates quite quickly, avoiding leaving much oil on skin, then hands look more hydrated. This treatment may be repeated as often as it would be needed (50ml / 10,95 €).
This is a proper complement to the Crème de Corps (Body Milk), a nourishing milk, able to hydrate all types of skins, even the very dry ones (200ml / 15,95 €).
Regarding your visage, the moisturizing oriented serum would help your skin to resist against imperfections, such as pimples and blackheads, also ideal to avoid and erase scars. It is advised to let the Cosmoz serum penetrate during 15 minutes on the random imperfections. It is noticed that a rapid improvement would be seen after 48 hours maximum (15 ml / 21,95 €).
Last but not least, the Crème de Visage (Face Cream) may be used in addition to the previous Cosmoz serum for a better efficiency. Once used, you would appreciate the immediate benefits of this active moisturizer on your face skin, in order to regain a more uniform grain (50ml / 19,95 €).
On sale on the official e-shop, in organic shops and pharmacies.
---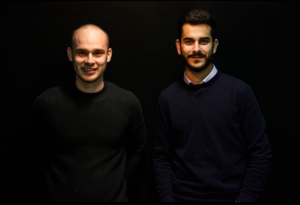 The next player Bleu de Peau is a recent adventure, devoted to male skincare products, based on eco-friendly and French expertise. This cosmetics brand was launched by two highschool friends, very concerned by the uprising place that men spend for their daily routine. That's why, their brand new men beauty range became ready, after more than one year of preparation efforts, including a specific formula developing and the design of their new range, both available for skin and beard issues. On top of that, their products are naturally Made in France, recyclable, conceived with organic and natural ingredients. That allows Bleu de Peau to be labelled Cosmebio and also Ecocert Cosmos Organic certified, since none of their laboratory's tests are realized on animals. Here's a panorama of their selection, in order to complete your daily care (photo credits: Bleu de Peau).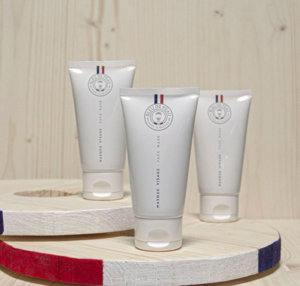 The Face Moisturizer is composed of Jojoba, Butter shea and Aloe vera. Those contents offer to this solution many properties to feed, hydrate and soothe your facial skin. This cream also protects you, mostly from daily urban attacks (pollution, wind, cold) and consequently, from the first ageing signs.
In this product, you would find a composition from 99% natural origin, 21% of the total ingredients are from organic farming. Professional size : 75ml / Indicative price: 24,90 euros.
The Face Mask is composed of green clay, shea butter and lemon extracts, for a fresh impact. This lotion is made to restore your skin radiance, regenerate and tone your epidermis. For further cleaning effects, we highly recommend you to apply a Face Moisturizer after your Face Mask session.
In this product, you would find a composition from 99% natural origin, 20% of the total ingredients are from organic farming. Professional size : 75ml / Indicative price: 23,90 euros.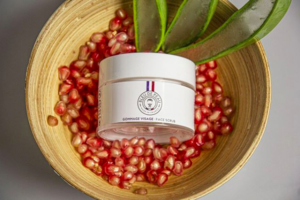 The Face Scrub has a different packaging since the texture to apply is a bit more compact. To help make this cream more efficient, Bleu de Peau imagined a cocktail of organic shea butter, avocado oil, pomegranate and plum seeds. Therefore, your skin may have more chances to be deeply clean and freed your from dark spots and dead cells.
In this product, you would find a composition from 99% natural origin, 65% of the total ingredients are from organic farming. Professional size : 50ml / Indicative price: 24,90 euros.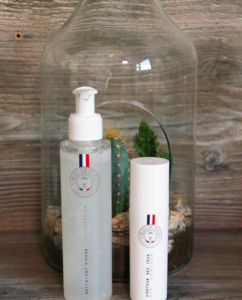 The Face Cleanser is your precious ally for a daily facial skin cleaning. This action was made possible thanks to an alloy composed of organic Lime and chamomile flower water. In this case, this liquid lotion smoothly removes impurities from your skin and sooth it. For a more supple and clearer skin, after each session, we recommend you to apply a Face Moisturizer.
In this product, you would find 20% of the total ingredients from organic farming. Professional size : 150ml / Indicative price: 19,90 euros.
After your face has been cleaned, why not employing the Eye Contour? An eye cream, composed of organic Cornflower, Apricot kernels oil and Beech bud. A daily application contributes to nourish and tonify your eye contour, plus tighten your personal skin pores, for an anti-dark circles and anti-puffiness action.
In this product, you would find a composition from 99% natural origin, 21% of the total ingredients are from organic farming. Professional size : 30ml / Indicative price: 29,90 euros.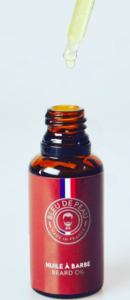 If you're a lucky bearded guy, the team has thought about you! Their Beard Oil cleans and refreshes your facial hair, with a light fragrance. Furthermore, it offers a non-oily finish, due to a composition of jojoba oil, argan oil, castor oil and avocado oil.
In this product, you would find a composition from 100% natural origin, 100% of the total ingredients are from organic farming. Professional size : 30ml / Indicative price: 19,90 euros.
Last but not least, after your stubble care, let yourself finalize your routine with a Face Revitalizer, like on your neck, nose and forehead! This lotion is still composed of jojoba star ingredient, grape seed oil and lemon extracts, again this time for a fresh final touch. Thanks to those benefits, this lotion would nourish, matify and control your sebum excess, dedicated to mixed and oily skins, for an anti-shine effect.
In this product, you would find a composition from 99% natural origin, 21% of the total ingredients are from organic farming. Professional size : 200ml / Indicative price: 23,90 euros.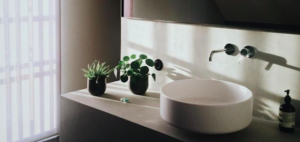 One last tip about Bleu de Peau, we invite you to discover their spa protocol care, designed by and for professionals of skincare. Thus, they partnered with the Lea Rose Beauty Center, located in Oyonnax, in order to learn from their beauty expertise and then, highlight their Bleu de Peau products' active ingredients through two kinds of facial care, to relax and regenerate your skin from 30 to 60 minutes, in the intimacy of a cabin. Some video training sessions are ready to be offered for future partner institutes, to insure in this way, a uniformity of the processes, all over the world.
More informations in the official website, and explore the entire selection on the official online store!
---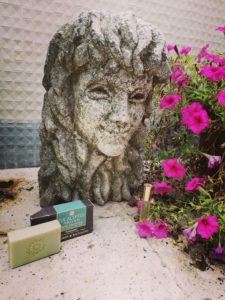 Muchly inspired by the Magi, created by two brothers passionate about travel, Melchior & Balthazar is a brand of 100% natural cosmetics, made in France. The result is a singular, organic and humane products range, made from organic ingredients, mainly from far-off lands (photo credits: Alex Plato).
All Melchior & Balthazar products are palm oil and EDTA free. No silicone, no parabens and no carcinogenic, mutagenic or toxic substances for reproduction.
Those cosmetics are Clean Formulation certified, this branded label, approved by Melchior & Balthazar, prohibits the use of more than 1,000 harmful ingredients, often present on the market.
Furthermore, Melchior & Balthazar paid some efforts into the packaging, made from recycled paper and glass. Indeed, with the goal to limit waste. On the other hand, the entire glass range of their products' flacons is made by the Glass Vallée (Glass Valley), which is the first global production pole of luxury bottles.
Therefore, fully inspired by Orient, discover their collection made with 100% pure argan oil. Their argan oil comes exclusively from the cooperative of Aït Baha, a small town in the region of Agadir, in Morocco. Hand prepared, it is an original and polyvalent treatment. As a reminder, the argan properties are used to many zones of your body, such as the the face, neck and body. This motion nourishes the elasticity of the skin, and helps fighting signs of aging.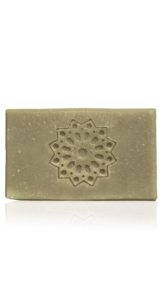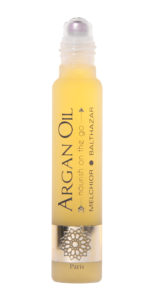 Organized as a roller stick, in order to moderate the quantity of this precious resource (12ml / 19 €) and also in bigger flacons, for the heavy users (100 ml / 79 €, 50 ml / 49 €).
For more efficiency, we invite you to apply it daily within massaging the roller in circular motions, otherwise twice a week on the hair and leave it for 30 minutes, before your shampooing. Used as a hair care, it brings shine and softness, and then repairs imperfections. A last part is possible as an oil bath dedicated to your nails, during a session of 10 minutes and 3 times a week, in order to strengthen and brittle your nails.
This argan oil also available through a solid soap. Its expressive smell is the result of an entirely handmade process. They come from a process of cold saponification, this traditional method of making soap involves mixing cold ingredients, without being in cauldron cooked. Each soap dries and then hardens for more than 8 weeks after the start of the saponification reaction.
You may as well travel in Orient and Asia through handcrafted candles in France, in the partner stores. Those are created from soy wax, an all-natural wax that does not release any polluting components. More information in this article!
Many other cares are possible on the online store, available in different specialty stores, pharmacies, hotels and institutes.
---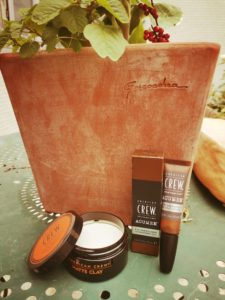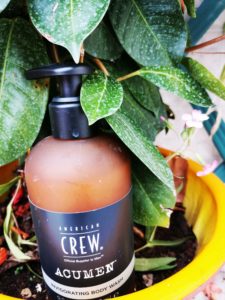 The last brand we mention here is American but also really worth it! Since 1994, American Crew has been an active supplier for the men's skincare division. Many of the brand's products, from the styling wax to the shampoo are used by hairdressers, barbers and individuals. Dedicated to provide a natural but worked look for their consumers, American Crew products meet much of the males' needs and offer a multitude of textures for the body, hair, shave, beard or mustache. This goal would be reached thanks to a selection of selected contents composing the fibrous paste, modeling cream, styling cream, liquid wax, revitalizing balm, shaving gel and oil…
Among them, we count a series of refreshing and anti-pollution lotions, baptized Acumen. You may find the right one through this selection of 15 care products, like the new Acumen Multi Defense SPF 35. This a facial moisturizer composed of Broad Spectrum SPF Sun Protection, perfect to protect your skin from UVA and UVB rays.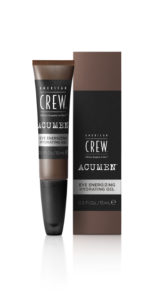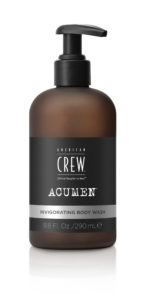 Moreover, this cream contains hyaluronic acid, a molecule naturally present in the skin. This molecule improves here the hydration and the texture of your skin. It is also enriched with B5 vitamin, recognized for its ability to restore the skin barrier. Another vitamin is there to find in the selection, the E vitamin fights the negative effects of UV by providing a natural source of protection (photo credits: American Crew).
The fresh effect is made possible thanks to the ginger root extracts as a powerful anti-oxidant powder, counteracting the effects of environmental pollution by avoiding premature signs of aging (34 € / 50ml).
Still with the same hyaluronic acid, this Acumen series is pursued through the Acumen Energizing Hydrating Gel, 15ml of an intense plants and ginger cocktail. This gel revitalizes and moisturizes your eye area by reducing the feeling of swelling with a clear immediate action. By the way, we highly advise you to make a first test on your skin prior daily using it, since it's the most dynamic eye gel, we ever tried… Protected through a safety cap.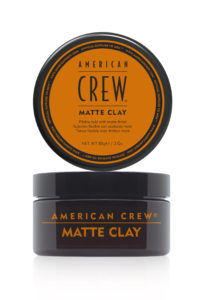 You could also feel the same fresh action in the Acumen Body Wash, pictured below, due to the cranberry effects. A real crispy gel that would tone your showers up!
Your facial hair is not mistaken! Since the Mustache wax will be soon available for all styles of mustaches. A long lasting, moisturizing and nourishing light fragrance.
For the bearded men, the 2 in 1 Skin and Beard care would surely suit to you. Also available from October 2019, this combined treatment soothes and moisturizes the skin and softens the beard.
Then the Matte Clay is the new styling paste, providing a durable hair texture, while leaving a discreet silky aspect and fragrance. This Matte finition is able thanks to white kaolin clay and beeswax (20,70 € / 85g).
Available at the partner hairdressers and barbers, more information on the official website. Infoline for consumers: 00 33 (0)1 56 43 71 14
---