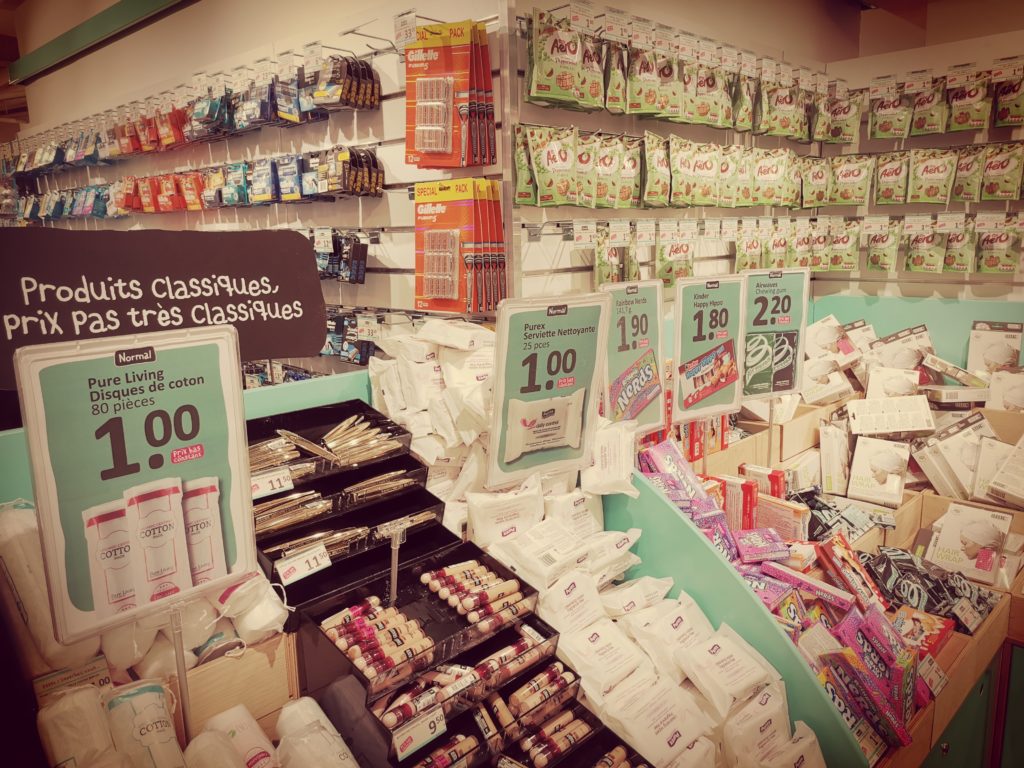 After opening more than 100 stores across three new markets in just 18 months, NORMAL, a Danish chain of innovative stores, is set to open in France. The adventure lately started in Paris where the brand opened its first stores in mid-August. NORMAL offers to its customers normal items at mainly low prices. In six years, this concept of original shops had acquired a beautiful fame and now counts more than 210 stores across Scandinavia and the Netherlands. And now the Viking longship docks in France!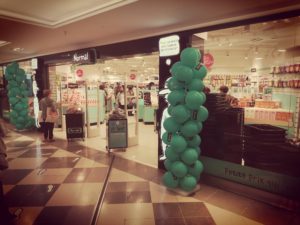 As a new destination, the Paris region recently welcomed the first French stores of this famous danish polyvalent stores. Indeed, NORMAL is already an institution in Scandinavia, in BtoC business and this, since its creation in 2012 and its first opening in Denmark, in April 2013 (photo credits: Alex Plato).
This french adventure started with the opening of the first one, last August 16, 2019, in the Passage du Havre shopping center in Paris, close to the Saint-Lazare train station.
It has be then followed by two other openings around the Paris and the same week! Paris hasn't been a random choice for the launching of NORMAL in France.
"Paris is a metropolis that brings together a community of students, tourists, businesses and people who live there. It's very attractive to us, and Paris was an obvious choice" told us Torben Mouritsen, CEO of NORMAL and also the founder of the Danish online shop Wupti.com, along with Anders Holch Povlsen.
"We really wanted to test our concept outside of Scandinavia. After one year of activity in the Netherlands and four new stores, we are delighted to embark on another European country" added the company manager.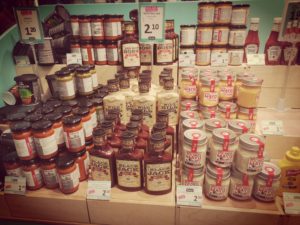 "In NORMAL stores, you would always sure to do good business and I am convinced that the French people would appreciate it. Maybe some people already know the concept. Indeed, some French people we met have already had the opportunity to visit our stores in Denmark and the Netherlands and have been very enthusiastic" concludes Torben Mouritsen.
Cécile Limousin, Director of Operations of the Eurocommercial Shopping Centers, also told us: "Eurocommercial is very pleased that NORMAL is opening its first store in France at the Passage du Havre. We think that the funny image of this new shopping chain would break the codes of the distribution. In a welcoming world, its concept never before seen in France will offer a new shopping experience around everyday products. Our partnership with NORMAL in Sweden is a great success and we hope to see it again in France."
Indeed, you would notice, once inside of those stores, that NORMAL tends to stand out from competition, thanks to a proper strategy based on low and constant prices. In the other side, the recipe come from their products circulating with the less intermediaries as possible.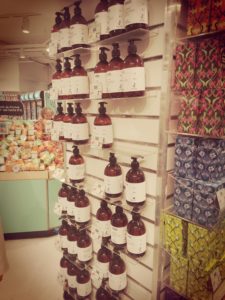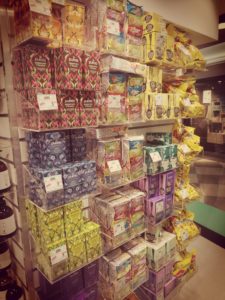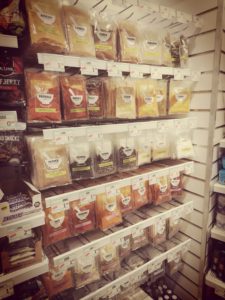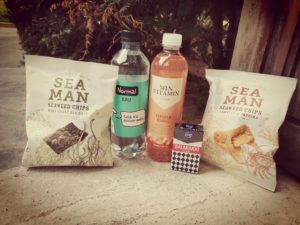 "We offer a wide range of branded products around cleaning products, beauty and hygiene products, as well as many other everyday products. All are well known and already present in people's bathrooms, kitchens and closets at many of us, such as L'Oréal, Gillette, Colgate or Ajax. At NORMAL, consumers will generally be able to buy these products at prices that are 30-50% cheaper than the market price" explains Torben Mouritsen.
Then, you would be indeed much surprised by the huge choice of competitive branded products, at very affordable prices. This is made possible thanks to the more suitable suppliers from all over the European Union.
In that way, you would either fulfill your daily needs and even discover opportunities in many fields, like food, decoration, hygiene items, cleaning products, cosmetics, stationery, confectionery, drinks, etc. The products range includes more than 2,500 items!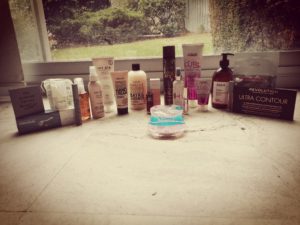 This versatile and colorful offer would surely give you an amazing shopping experience, since NORMAL extends its range to worldwide products that you would probably have never tried. Thus, there would be a notable amount of danish specialities and other European elements. Like IKEA from Sweden, NORMAL proposes a selection of iconic foodstuffs and beauty benefits from Denmark. For example, you may have the opportunity to taste those typical danish chips made with lobster or seaweed, and even those licorice candy. In the other hand, you may find your new favorite cosmetics among the large offer of danish ones.
Like a commercial embassy, those stores also offer a constantly renewed shopping experience thanks to the permanent arrival of novelties. Customers will also find original and famous products that they may have seen in an American series or elsewhere.
"Our goal is to give our customers a unique experience every time they visit one of our stores. That's why we continue to offer new products, in addition to the permanent assortment, so that our customers rediscover our stores in an interesting and fun way at each visit" explains the CEO.
Then, NORMAL leads its communication mode in order to emphasize its uncommon concept as a fun low-cost store chain, with many humorous references everywhere in the store, with the help of funny but effective placards. You would maybe go out from your shopping with a smile 🙂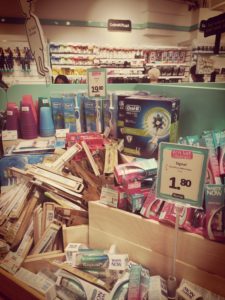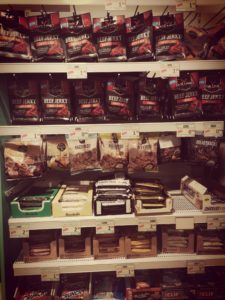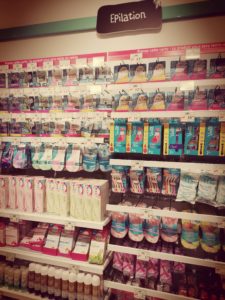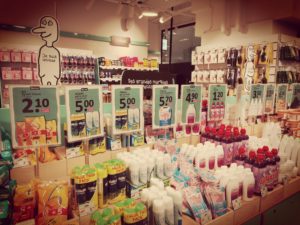 A major inauguration party was organized to celebrate the implantation of NORMAL stores in France! Pursuing the festive mood of the company, renowned to often settle notable parties for its clients.
French customers may have and will benefit, in the future, from many goody bags, gifts of all kinds, and even participate soon in games.
"We are eager to offer to our French customers, a great shopping experiences and offer branded products at low and constant prices. Every time, we open a new store in a foreign country, we receive many positive feedback from our customers. We are very eager to see how the French will welcome the NORMAL concept" concludes Torben Mouritsen.
Last but not least, stay focus on the social networks and the official website, since NORMAL plans to open more stores in France in the coming months.
Three NORMAL stores, already available in the Paris region at the following addresses:
o Passage du Havre shopping center, 109 Rue Saint-Lazare, 75009 Paris. From 9.30 to 20:00. Phone : 00 (33) 1 44 53 09 23
o Westfield Rosny2 shopping center, Avenue du Général de Gaulle, 93117 Rosny-sous-Bois. From 10.00 to 20:00. Phone : 00 (33) 1 48 54 63 19
o Belle Épine shopping center, Rue du Luxembourg, 94320 Thiais. From 10.00 to 20:00. Phone : 00 (33) 1 46 87 33 05