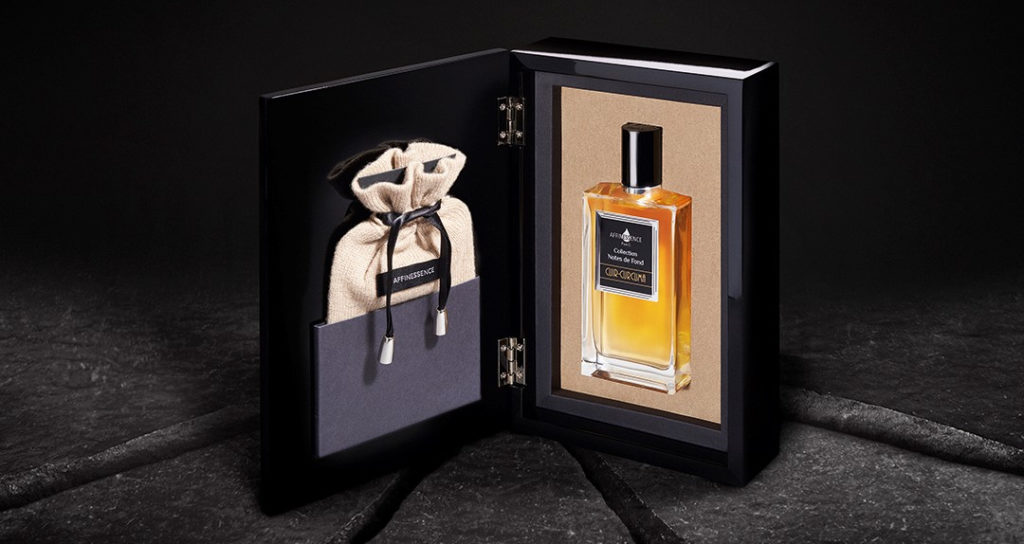 The perfumery galaxy offers many scent opportunities for customers and always an occasion to feel new olfactive sensations. Therefore, the production process differs from a brand to another. In this topic, like a guide, we would have a deeper look on how properly select the creations of those fragrance craftsmen, real lovers of the art of quality raw material, instead of synthetic notes. Those new perfumers are much inclined to share their own fragrancy vision. Some experts would eventually call them niche perfumes. Here also an example with the ambition of the project of AFFINESSENCE and its luxury 6 perfumes, made on base notes. By Alexis Lery
---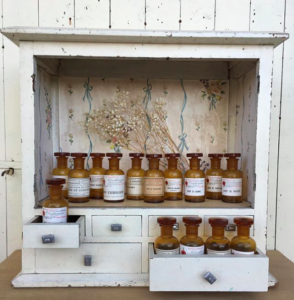 First, to better understand the composition of a perfume, we would have a further tuition glance on what represent
top
,
heart
and
base notes
… Notes, in perfumery, designate the different scents that can be perceived while applying a perfume on your skin or on a textile. They are divided into three classes:
top
notes,
heart
notes and
base
notes. Those correspond to different sets of scents that may be detected over time following the application of any
fragrance
, before their natural evolution.
A couple of further tips…
Even if the choice and the purchase of
fragrances
was made much easier thanks to Internet, it's still recommended to choose the perfume that would suit to your personality, while trying it "in reality" in a random showroom and let it evolve during the day. Thus, only the skin testing would tell you how the
fragrance
develops on your assets (photo credits:
La Boutique Essentielle
&
Mobilier This Is Vintage
).
For example, you could spray the fragrance from a sample, often available on perfume counters or included in some discovery kits. The first top notes would fade in a few minutes, to express the primary scent. From this step, you may be able to get an idea of the evolution of the scent but you would be more sure of your appreciation right after the settlement of the heart notes and the persistent base notes, made to last the longer on you.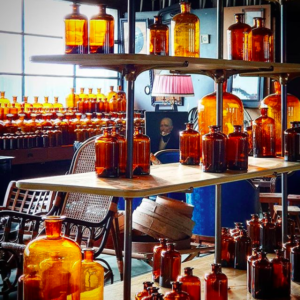 Another suggestion to clear from the huge selection of
fragrances
on the market, with the
FReD searching application
(the name is actually the abbreviation of "Fragrance Education"), developed by
The Perfume Society
. This device is a "real virtual perfume consultant", it would help you to find a huge and precise selection of suggestions on this engine, depending on your baseline
fragrances
, that you already know and maybe wear. Thereafter, this
FReD
application could eventually propose you a customized proposition, an approximative suggestion of six flacons to discover (photo credits:
La Grabotte
).
We invite you to try this pretty intuitive application and make your own experience, following on the
official website
.
A last major point on your small conference… The difference between perfume, scent and fragrance notions. In fact, there is none. Those are three concepts often used to describe the wide galaxy of scented liquids, that people may be able to apply, from time to time, to their bodies and clothes.
Therefore and a bit of history, the fragrance term is rather more common in the United States and throughout the perfume industry itself. Regarding the perfume form basically comes from the Latin per fumum expression, which literally means "smoke". Indeed, it calls back to ancient times, when people burned flowers, woods and even resins as offerings to their gods.
---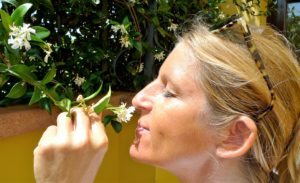 AFFINESSENCE
is the baby of
Sophie Bruneau
(pictured nearby). A long experience in the
fragrance
industry lead this "artist at heart" to develop a personal collection of
niche perfumes
, based on natural essences (photo credits:
AFFINESSENCE
).
Born from her passion dedicated to the force of base notes, her luxury perfume collection is thus exclusively composed from basic essences.
Like we have seen it earlier, those base notes could be considered as the epitomes of perfumery. Indeed, those are the deep and more long-term notes that would last on your person, and spread a part of your spirit following your every step. Those molecules have been gathered in an innovative way to form a real sensual signature that would make you express your senses to the world.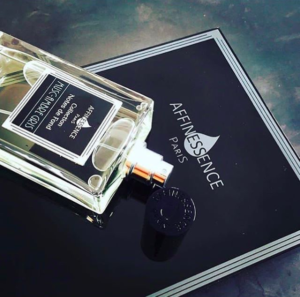 Thanks to their high molecular weight, and beyond their chemical qualities, those base notes hold more intense facets, emanating from your inner senses. Those notes usually bring this intense and often warm side, usually perceived from your
fragrance
: that would last long, particularly on the skin (and on certain natural materials such as cashmere).
Thus, you could find many original weddings, producing real fresh and durable effects on you. Since the lot of base notes is wide, we could either find amber, vanilla, woody, or even animal scents like musk.
Those warm and round notes are real triggers of emotions, since they provide this background of the fragrance's soul. Those are more and more acclaimed by perfumers and also consumers looking for warmth and stamina.
That's why the creator of
AFFINESSENCE
,
Sophie Bruneau
decided to opt for those precious materials to honor a new way to imagine a perfume, in a collection of 6 perfumes, baptized
Notes de Fond
.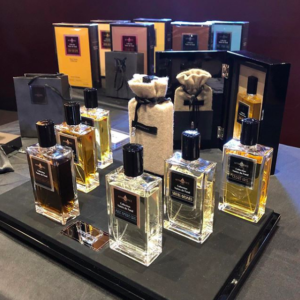 Indeed, this range, launched in 2015, is the result of a long artistic reflection and may be considered as "base notes perfumes", easily identifiable thanks to the intense signature, they would provide you.
As long as you match with some of those scents harmonies, you would make one with this product and surely find your personality represented in one of those 6 already existing
fragrances
. Deeply inspired by orient, the creator proposes a range of what this outlandish area as its best, like basmati, curcuma, cedar tree, oud and santal wood… Those
AFFINESSENCE
eaux de parfums
are available in 100ml versions delivered in a majestic black lacquered wood coffret, with magnetic closure, including a cashmere protection pouch. For a more discovery strategy, the whole Notes de Fond range may be found in a
sample set
(of 2ml each) and only two of them are available in a 15ml format, the fresh and spicy
CUIR-CURCUMA
and the also spicy woody
SANTAL-BASMATI
. And surely for good reason, since those are real bombs of flavors!
Thus, get more information on the official
website
and read what the creator tells us about her personal approach within this project, through a couple of questions below:
1. How did you come to create this AFFINESSENCE fragrance collection?
after more than 25 years in the perfume industry, creating for other brands, I decided to launch my own brand, to give the best quality and better creativity to my future customers.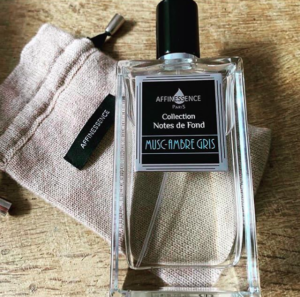 2. What are the main olfactory categories? For which clients are they dedicated?
AFFINESSENCE first collection is named Notes de Fond Collection (Basic Notes Collection). This is totally new. Each of the 6 fragrances are created 100 % with base notes. Which means no top notes, no heart notes. So no flower category, nor citrus category. They are in woody, animal and oriental categories.
They are dedicated to all people who want to have a specific perfume, not the same from everybody. They'll interest also fragrance lovers that are looking for new creations and for luxurious very rare raw materials that I use.
3. Can you describe the main accords? Why did you chose those ingredients?
SANTAL-BASMATI, for example, marries the best quality of Sandalwood you can find on earth: the one from Mysore in India, than you can't find anymore. And it's so rare and so expensive that you won't find other perfumes with this quality.
Originality also, with the "basmati rice" scent!! We actually recreated this scent with flavorists!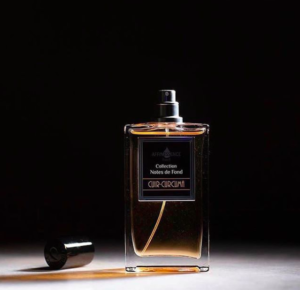 4. What is the spirit of the brand comparing to other niche perfumes?
AFFINESSENCE is more luxurious, we use exceptional raw materials. Same as "oenology": the quality depends on the raw materials, origins, and know-how of course; the presentation is also precious with a cashmere pouch nestled in a black lacquered wood coffret.
5. Would you say that your collection has an addictive aura? If yes, what brings this particularity to the juice?
Definitely Yes ! all of them have a specific "addictive" ingredient. Some of them have a gourmand note (i.e. the "curcuma-latte" note of the CUIR-CURCUMA perfume), but I don't use sweet "easy and cheap notes" so my perfumes are never overwhelming. They have this specific refinement.
6. What were you trying to express during the creation process?
Quality, sensuality, deep sensations and feelings.