Explore another facet of Nice, with its Cuisine Nissarde label, Le Negresco Hotel and its historical museums!
17 min read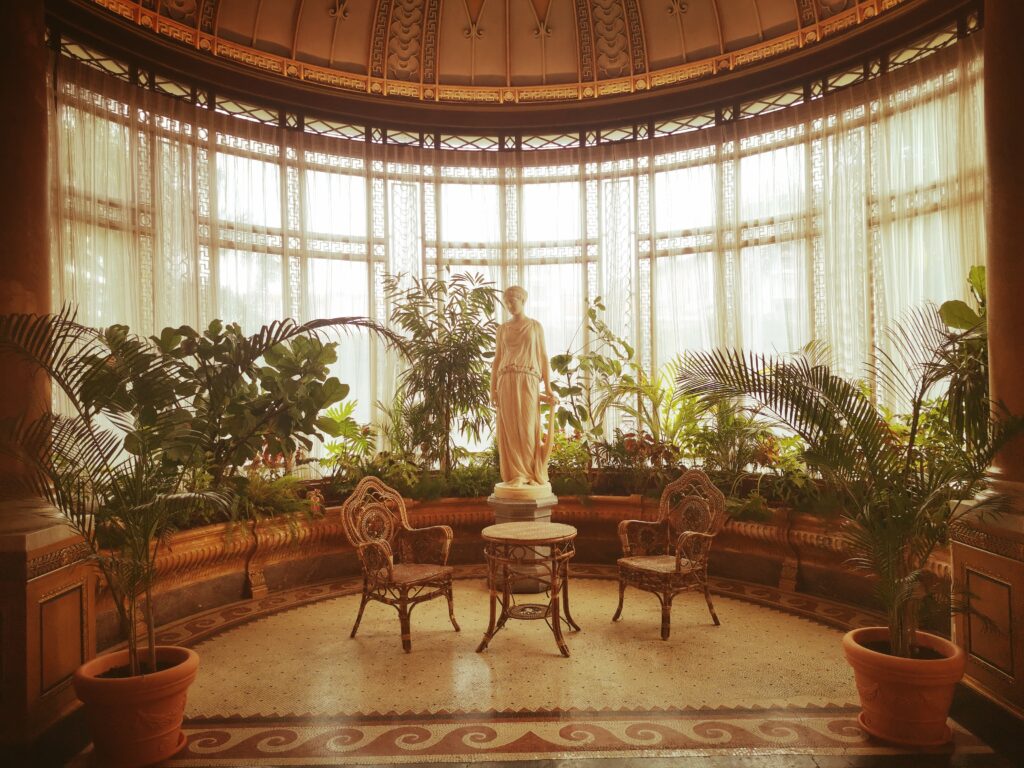 Musée des Beaux-Arts, 33 Avenue des Baumettes, 06000 Nice (France) / Phone : 00 33 (0)4 92 15 28 28. More information on the official website.
---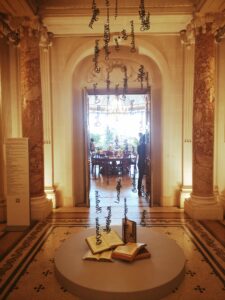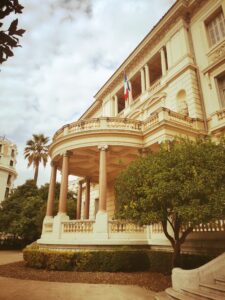 Otherwise, if you pass by the endless Promenade des Anglais, don't miss the Masséna Museum, an architectural gem on the Promenade des Anglais, evokes, through its collections, the art and history of the Riviera from Nice's attachment back to France until the end of the Belle Epoque.
All the artworks exhibited there evoke in a certain way this thematics, through a scenography that both combines graphic arts, furniture and objects from this period, with a focus into history.
Among other notable pieces presented are Napoleon's death mask made by Doctor Arnolt, along Joséphine's diadem made in mother-of-pearl and colored stones offered by Murat to the Empress and the book written by Prefect Liegeard.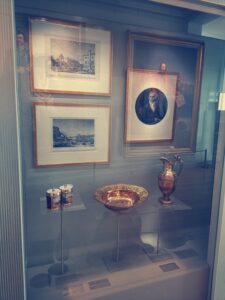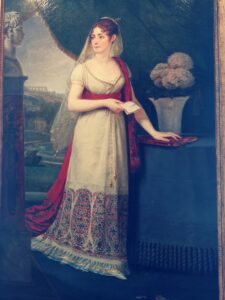 For instance, why don't you take the opportunity to explore the landscape painters of the 19th century and more particularly Joseph Fricero, Antoine Trachel or Alexis Mossa?
It should be noted that the ground floor of the Villa is in itself a real artistic installation, thanks to its sumptuous interior decoration imagined by the architects Hans-Georg Tersling and Aaron Messiah, and the furniture and masterpieces from the 1st Empire that adorn the salons.
Furthermore, the Villa Masséna was built on the Promenade des Anglais between 1898 and 1901 by the same Danish architect Hans-Georg Tersling (1857-1920), one of the most famous architects on the Côte d'Azur during the Belle Epoque. The chosen style may be regarded neo-classical with a strong Italianate influence.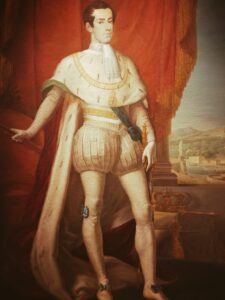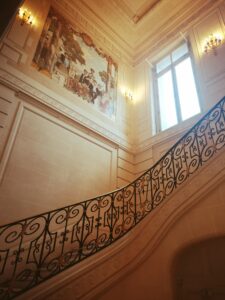 For your information, the Prince Victor d'Essling (1836-1910), grandson of André Masséna, made it his winter residence. His son, André, inherited of the estate at the death of his father and donated it to the city of Nice in 1919. From this statement, the Masséna Museum was inaugurated in 1921.
Then, a vast renovation campaign followed and was carried out by the city of Nice between 1999 and 2008, in order to restore this Belle-Epoque villa, its interior decorations, and to enhance its historical and artistic collections.
In another hand, this museum benefits from the presence of a historic botanic garden, overlooking the Promenade des Anglais and adjoining the famous Le Negresco Hotel. This natural space was designed by a revolutionary landscape architect, named Édouard André, between the end of the 19th century and the beginning of the 20th century.
Napoleon
in 2021, and more precisely the relation of the
Emperor
and
literature
. You would learn more about how he inspired generations of
authors
and caught energy from his favorite
manuscripts
.
Musée Massena, 65 Rue de France, 06000 Nice (France) / Phone : 00 33 (0)4 93 91 19 10. More information on the official website.
---