Our suggestion of music festivals around Paris, this summer 2022 but not only
5 min read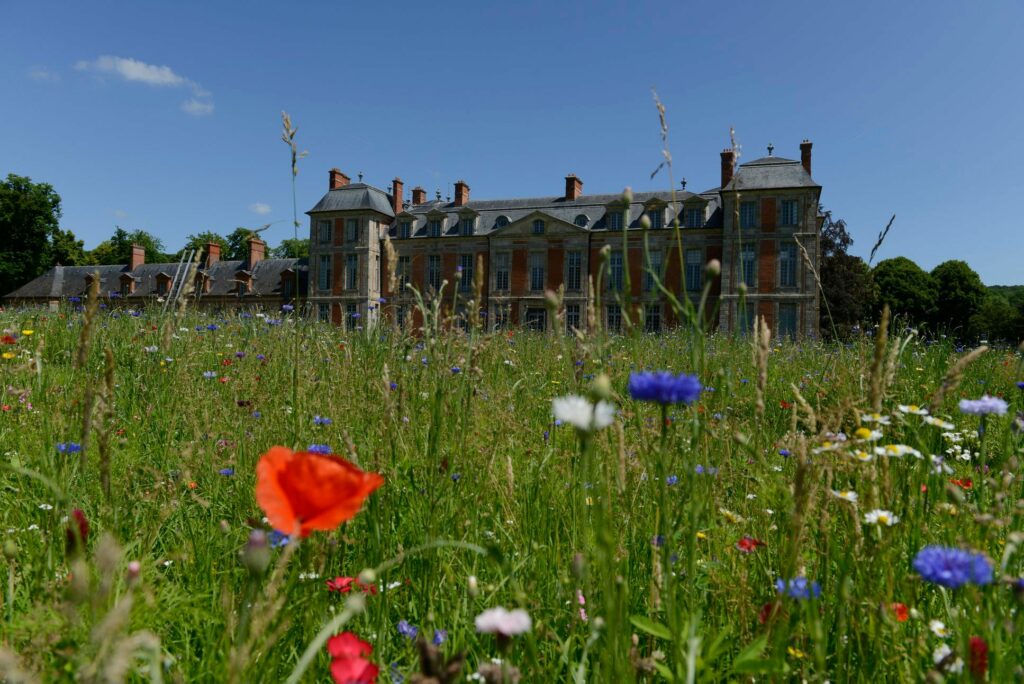 The cultural sector is very acclaimed in France and especially in the Parisian region… That's why, different localities around Paris pay many efforts to organize or support musical festivals, in order to entertain as much as possible the most of you, at any time of the year. Although, summer time may be regarded as the most appropriate period, due to its pleasant weather conditions, for the optimisation of such events (cover photo credit: Alexis Harnichard).
In this article, we are pleased to enunciate you some of them to attend, in magical places. Thus, whatever your musical preferences, we propose you some suggestions, in a combination of tradition and modernity. By AP
---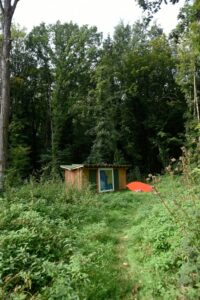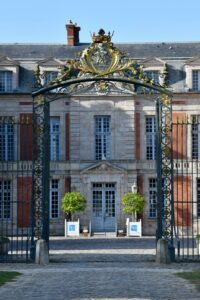 First of all, why don't you enjoy some pop concerts in a beautiful natural landscape, offered by the Essonne en Scène festival? Established since June 2019, this musical gardener rendez-vous never stopped to stop and expand since its early days. Born from an original and rich eclectic project, this musical festival is composed of a smart wedding between various melodic influences (photo credits: Alexis Harnichard & François Lauginie).
If you want to go further about the identity of Essonne en Scène, you would easily understand that this cultural event was conceived for everyone, confirming in a way the ability of this wide natural territory, located at the borders of Paris, to welcome all kinds of talents. Without forgetting that this festival has the incredible Chamarande castle as fairy framework…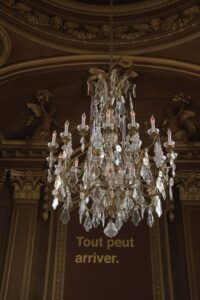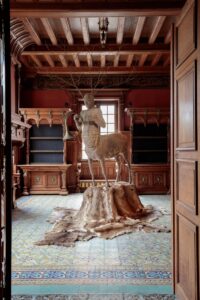 Erected in the 17th century, this brilliant domain has succeeded to transmit its architectural grace, since the famous Grand Siècle, pursuing nowadays its artistic philosophy through various events, organized around it.
Without forgetting that this Chamarande domain is spread around 98 hectares of nature, open to anyone willing to enjoy some calm and back to basics, without going too far from Paris. Along this park, we can admit that the castle and its orangery have notably become an ideal playground for the expression plastic arts, since 2001.
That's why, we invite to register on your diary, those two days of festival, occurring on June 24th and 25th, 2022, where you could experiment an intense festive atmosphere, nested in a countryside setting and talented artists (a couple of them pictured below).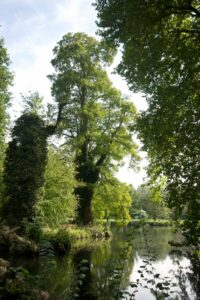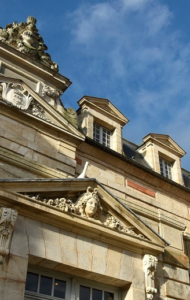 Thus, regarding the programming, the team from the Francofolies festival, native from La Rochelle, had been selected to bring its know-how and connections, in order to showcase local but also international scene.
Indeed, by providing its trademark signature, the Francofolies donates its intergenerational popularity, and eventually tripling the audience of this young festival, with 16,000 festival-goers in 2021. In this wedding between nature, contemporary art and music, we already counted in the two previous editions, some famous names of French musical variety were mobilized, such as Zazie, Claudio Capéo, Catherine Ringer and Jean-Louis Aubert, and emerging artists, including Gauvain Sers, Suzane or even the former footballer Hervé Musique.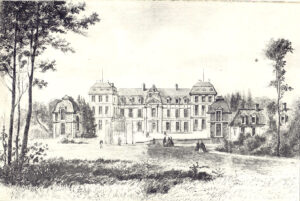 Although for this year 2022, happening during two days, between 24 and 25th June 2022, some say that the two headliners would be the former Charts boys band singer Calogero and the TV reality contest winner Julien Doré, both supported by the promising LGBTQ activist Pr2B, the emotional maelstrom of Terrenoire, the solar neo-soul of Victor Solf (formerly known with the group Her) and the dark and wild rock facet proposed by Bandit Bandit.
Icing on the cake, don't also miss the opportunity to discover six young talents coming from this Essonne department, so to say Barkanan, La Boum Brute, Global Network, Vanessee Vulcane, Alma Real and Salammbô.
Domaine départemental de Chamarande, 38 Rue du Commandant Maurice Arnoux, 91730 Chamarande (France) / Phone : 00 33 (0)1 60 82 52 01. More information on the official website of the festival.
---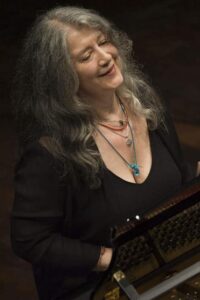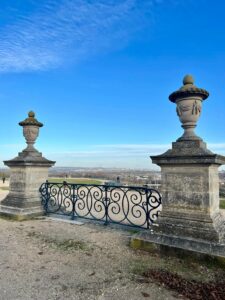 In the other side of Paris, why don't you opt for the first edition of the promising Étoiles du Classique festival, organized in Saint-Germain-en-Laye. Not far from the Bois de Boulogne, this classical music event would set no less than 14 concerts and more than 200 artists, godmothered by the legendary artist Martha Argerich, embodying a certain intergenerational transmission with the promotion of emerging musicians.
Therefore, her international notoriety would naturally rub off this very expected festival, spread between the 1st and 3rd July, 2022, initiated by the artistic director and musician, named Thomas Lefort.(photo credits: Saint-Germain-en-Laye & Étoiles du Classique).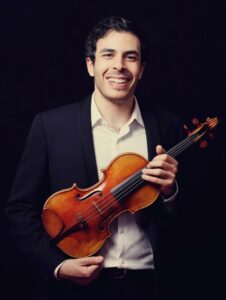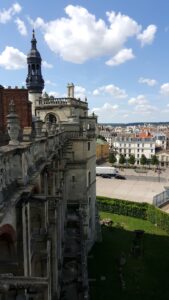 Strong from this initiative, those numerous young talents, aged between eighteen and thirty years old, come from major conservatories and were casted for their explicit artistic and human qualities. Thus, these musicians are already logically acclaimed either in France and often abroad, before undoubtedly benefiting from ideal conditions within this festival, to highlight their passion for illustrious classical masterpieces.
In the other hand, they could eventually get in touch with influential professionals, for upcoming projects. Furthermore, this alloy of talents would possibly collide with twenty-seven musicians from the CNSMDP and Normal School of Music, joined by the Orchestre National d'Île-de-France to bring its useful experience, under the supervision of Patrick Petit, chairman of the CNSP.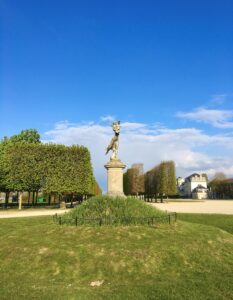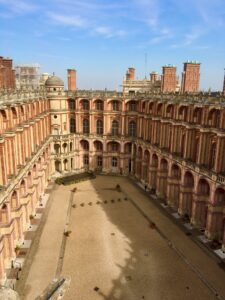 By the way, this ensemble, which is invited for this first edition, would accompany a dozen of young soloists, through a series of concerts at the occasion of the Grand Concert Symphonique, planned outdoor on July 3rd, 2022.
The result is three days of concerts held in Saint-Germain-en-Laye, and more precisely at the Alexandre Dumas Theater (able to host all concerts of Friday and Saturday, with a capacity of 700 seats), in the Saint-Germain Church (welcoming the concert of the Maîtrise de Radio France) and in the National Domain which is able to host larger outdoor shows, with more than 8,000 spectators expected in a pleasant historic site.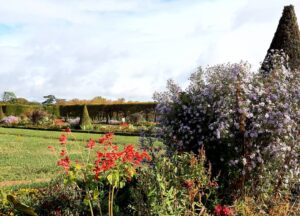 Keeping in mind to offer musical events accessible to all, the Festival team has also decided to open the audience to disabled people, with particularly the welcoming of young guests, with autism disorders (thanks to very advantageous price proposal and a practical pass system), who normally don't feel easily comfortable in regular concert halls.
This precious audience would be then guided through the different spaces of this festival, and even two of them would as well be present on stage, for further artistic emotions!
Domaine national de Saint-Germain-en-Laye, Place Général de Gaulle, Saint-Germain-en-Laye (France) / Phone : 00 33 (0)1 39 10 13 00. More information on the official website.
---