Revive Les Nuits de Chambord show, in the illustrious castle, nearby its Maison des Vins and its Relais de Chambord…
9 min read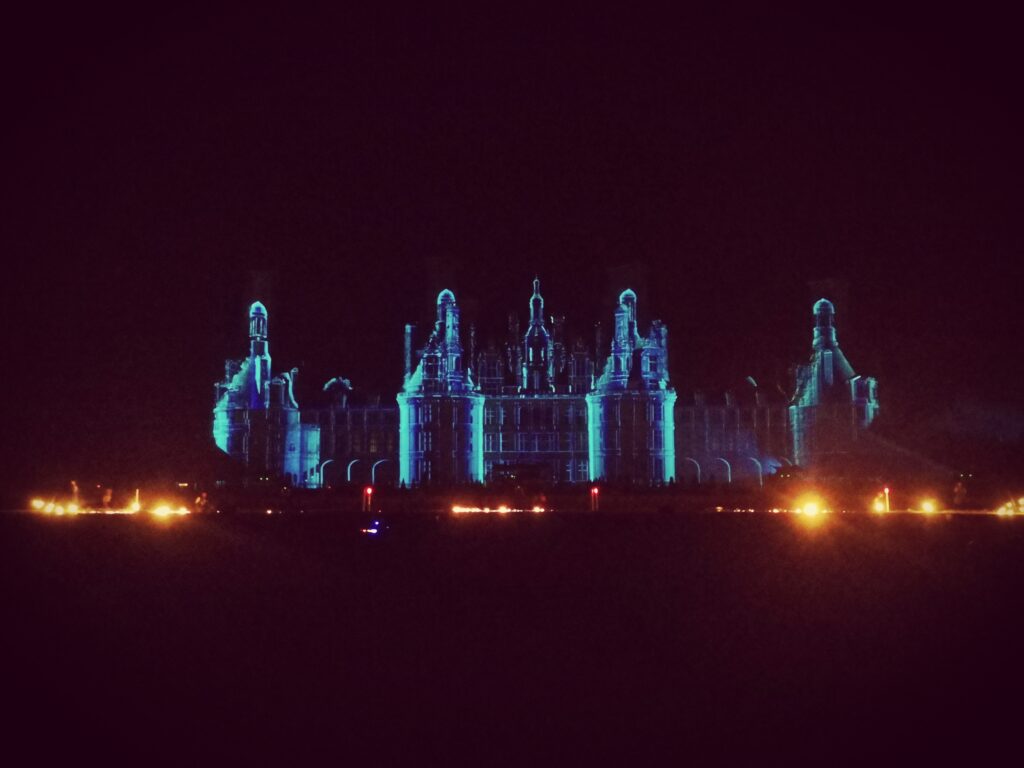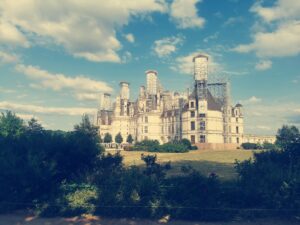 With its 128 meters of facade, its 440 rooms and its 282 chimneys, the Château de Chambord imposes its majesty over the Loire river, after having celebrated its 500th anniversary in 2019.
For instance, this is always a good occasion to revisit this incredible Chambord monument built in the heart of the largest enclosed forest park inside walls, in Europe. Furthermore, you could enter this royal legend, the time of a night collective moment, while attending an unforgettable interactive and panoramic moment. Therefore, Les Nuits de Chambord just stood inside one of the most illustrious enlisted historical monuments, since 1840 and as well a World Heritage Site by UNESCO, since 1981. Last but not least, you may sleeping inside the domain of Chambord, since March 2018, through Le Relais de Chambord Hotel. Just located 50 meters from the castle, this project underwent three years of renovation. By AP
---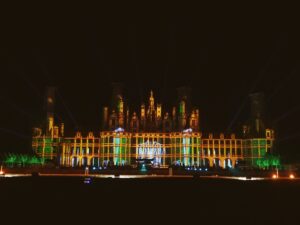 Last 20th and 21st May 2022, the illustrious Château de Chambord hosted a brand new innovative sound and light show. 70 years after the first similar spectacle of the World ever, an event which was also held there in 1952, and inaugurated by Vincent Auriol. This year, the wonderful event of Les Nuits de Chambord offered the possibility to 50 artists, spread between a cavalry of medieval costumed knights and fire eaters, to entertain the giant mapping projected over the Castle's facade.
Thanks to a scenography imagined by Dirk Decloedt (interviewed in the upon video), you would learn more about the history of this legendary Renaissance place, wished by Francis 1st. Also known as first patron and protector of artists, his passion for salamanders and deers is highlighted in this eponymous so-called Renaissance Show (photo credits: AP).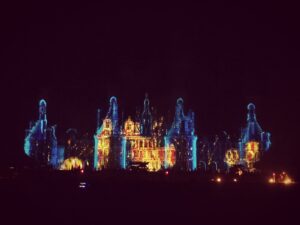 This miraculous show was made possible thanks to the endless imaginary and talent proposed by Masters & Events Factory agency. This creative venture, founded by a skillful artificier, imagined hand in hand with the National Domain of Chambord an impressive feat of strength, able to shine brightly while using the castle as a magical backdrop.
This
historic
event, unique in all aspects, offered to an audience of more than 15,000
spectators
, the opportunity to discover new
sparkling
sensations, the time of two special
evenings
to remember. Indeed, these two unique
dates
were organized in order to discover this glorious history of the
Chambord

Castle
, through its fascinating
myths
and
legends
, through an unforgettable digital
canvas
.
As far as we know, this great night show gave a white card to graphic designers and audiovisual technicians to produce high resolution images, but also to comedians, horse riders, fire eaters and pyrotechnicians to express their own artistic and dreaming imaginary.
Masters & Events Factory, 115, rue de l'Abbé Groult, 75015 Paris (France). More information on their official website.
---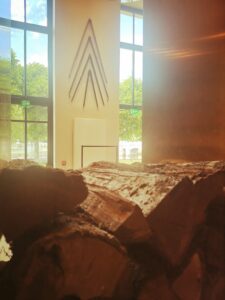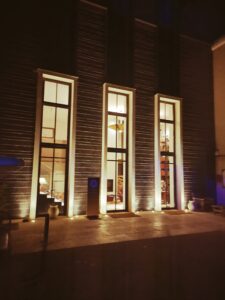 Don't miss then to live the upcoming edition of this unique and magical spectacle, displayed just in front of the Relais de Chambord. This boutique hotel, affiliated to the Leading Hotels of the World and the Small Luxury
Hotels of the World, was renovated by the Wilmotte & Associés agency.
Originally a part of the hamlet from the Chambord village, this 4-star boutique hotel, has been recently revisited by the famous architect Jean-Michel Wilmotte who decided to keep the appearance of the original Saint-Michel hotel (property of the French state), while creating a 1,000 square meter extension. This new structure is covered by slates and features high but narrow windows, recalling the spirit of Chambord.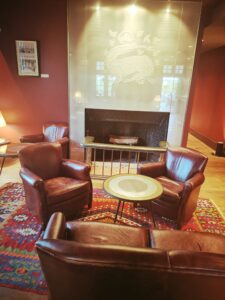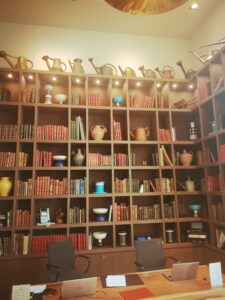 Once inside, you could notice that woodwork references are prominent, reminding to the neighboring forest, visible in the lobby library but also in some other parts of the edifice. For instance, you may notice it in the SPA, with its massage rooms and its outdoor wooden jacuzzi.
Adding to this, the global decoration completes this wooden style with random leather elements, in order to restore some vintage charm. That's why, you may notice those nuances in the salon, the billiard room, fulfilled with a generous fireplace. This philosophy is pursued in the 55 rooms and junior suites, with warm colors, including patterned wallpapers and a combination of wall paintings, echoing to the panoramic view over the castle. Nonetheless, be careful with the sloped ceilings in the bathrooms, especially if you're tall!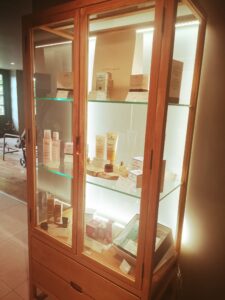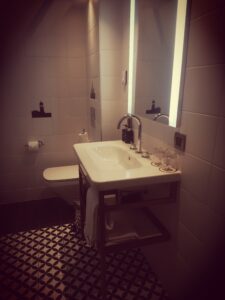 The French art of living is celebrated and honored in the two restaurants. The first one offers light and modern French cuisine, served at the counter of the Bar du Relais, nearby a cosy firehouse. The second, Le Grand Saint-Michel, named in memory of the former establishment, runs on the bistronomic trend. This gourmet restaurant holds a terrace, supported by a long elegantly decorated bar space.
Finally, after a day of visiting and strolling around the 50 km² area of Chambord, why don't you spend some time in the wellness area? This SPA features hammam, sauna, treatment cabins and outdoor jacuzzi.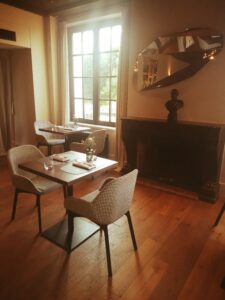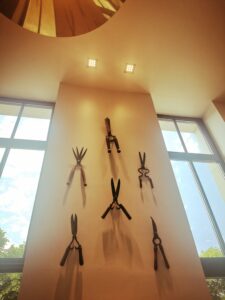 Adding to this, breakfast is daily served in Le Grand Saint-Michel restaurant for hotel guests, from 7.30am until 10am, as a salty and sweet buffet. This ensemble features a selection of pastries, muffins, different types of breads to marry with jam, honey, charcuterie, cheese or even smoked salmon. On top of that, eggs, hot drinks and fresh fruit juices are on request.
Don't also miss the monthly brunch on Sundays (except July and August), dedicated to everyone, from 12.30pm until 2.30pm. The buffet includes local recipes, in salads and verrines, but also shellfish and seafood, along hot dishes, fine cheeses and pies. Each edition holds a special theme.
Relais de Chambord
, Place Saint-Louis, 41250 Chambord (France) / Phone : 00 33 (0)2 54 81 01 01. More information on their official
website
.
---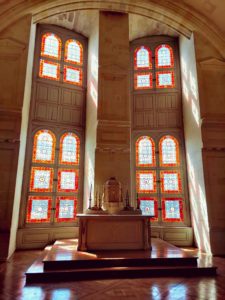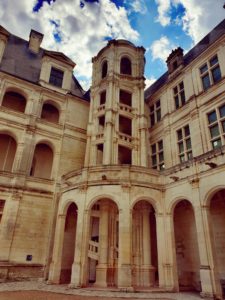 In 2019, was recently celebrated the half-millennium of the beginning of the extended and long construction, occurred from 1519, of one of the largest Renaissance castles of the world, baptized the Castle of Chambord.
Placed on the first list of the historical monuments in France back in 1840, along the Louvre Museum or the Versailles Castle, also listed in the UNESCO World Heritage, this majestic edifice is obviously regarded as a mysterious royal palace, playing false symmetry and several surprises. This enigmatic monument went through ages, thanks to cautious efforts in the conservation of the entire and wide domain, combining a large area of French styled gardens and many precious architectural masterpieces.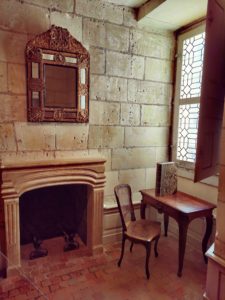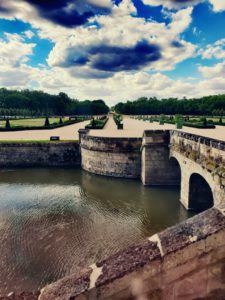 Nowadays Chambord still inspires a certain admiration and fascination among the thousands of regular visitors, admiring this artwork imagined by Francis 1st, who commissioned the supervision of this basically hunting lodge, by one of his most inspiring architects, the Italian artist Domenico da Cortona, apparently assisted by his da Vinci.
Once inside, you're invited to explore the fairy spirit of Chambord, as an incredible avant-garde construction, full of symbols and legends, reminiscent of the power of a passionate sovereign deep into arts and letters, following his victory in the Battle of Marignan in 1515. Since its construction, the castle has been hosting many centuries full of many illustrious hunting sessions and parties, as long as Francis 1st was renowned for his taste for events planning.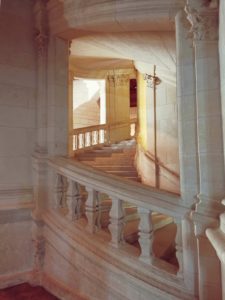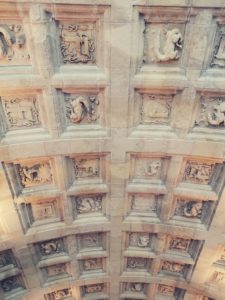 You would undoubtedly admire the revolutionary double-spiral staircase, as a central nail of the castle. It is supposed to have been conceived by the genius spirit of Leonardo da Vinci, this ingenious structure is organized in a way that any visitor may ride on each side without ever meeting the other row.
The surface is enough large to serve more than 440 rooms, 84 staircases and no less than 282 fireplaces, where you could also admire more than 4,500 art objects, in the superbly preserved and decorated apartments. A real feeling of grandeur, enough to compete with Versailles! Then, if you pay attention to the details, you would easily notice the omnipresent salamanders from the walls to the ceilings.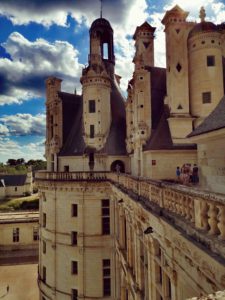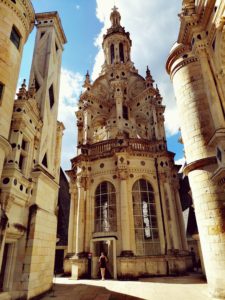 Indeed, this emblem of the King Francis 1st, is visible more than 300 times, reflecting the popular belief telling that his supremacy may withstand from flames, and a related motto: "I felt out of the right fire, I pass the bad one".
In the other hand, his French gardens are also rich with 600 trees, 800 shrubs, 200 rose trees and more than 15 000 plants delimiting the borders of an honorable surface of 5 000 hectares of lawns. In fact this large park nearly holds the same size as the city of Paris, surrounded by 32 kilometers of walls! Thus, this green area is home to exceptional wild and free fauna and flora, worth to discover in the mean of horseback, bicycle or just by walk.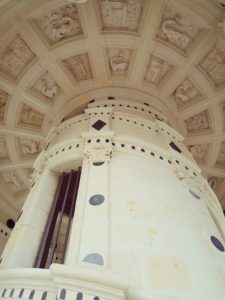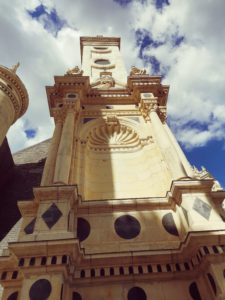 In the beautiful days, more than 20 kilometers of trekking paths are available to sink into these enchanted woods. Furthermore, if Chambord may also be visited with the help of some technological tools, highlighting all the facets of this Renaissance jewel through the miracles of technology. Consequently, in order to discover Chambord in higher reality and 3 dimensions, you may use one of the histopads, an interactive digital tablet, offering an immersive experience, with comments proposed in 12 languages.
Regarding the legendary but undeniable participation of Leonardo da Vinci in this project, Francis 1st invited him to stay at the Court of France as many qualities of first painter, architect and engineer of the King, working on many innovations for that period.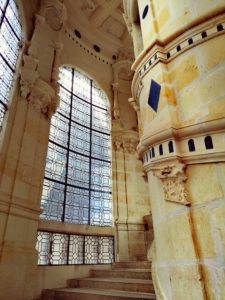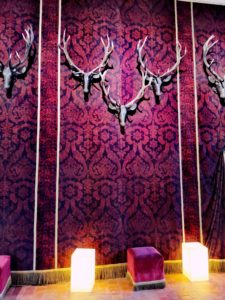 Don't miss to admire the panoramic breathtaking view from the terraces, situated on the rooftop from La Tour Lanterne, the highest tower of the castle.
The beauty of this location and the magic of its stoned sculptures is so amazing that even the French poet Chateaubriand admitted that "a woman whose wind would have blown in the air, her hair", to describe Chambord and these terraces. It's not a lie that walking through its flourishing and mysterious dormers and sharp fireplaces, adorning the sobriety of the facades, reveal the surprising personality of this fabulous ensemble.
Chambord Castle
/ 41250 Chambord (France) / Open everyday from 9am to 6pm. More information on their official
website
.
---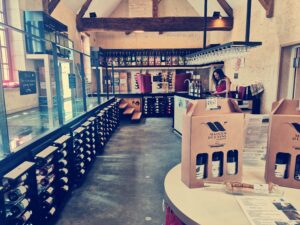 Before leaving this fairy Domain of Chambord, don't miss to enjoy a unique sensory experience and discover the local wine appellations of AOC Cheverny and Cour Cheverny wines. For instance, the Maison des Vins Chambord, settled on Place Saint-Louis, facing the castle, is a cultural space dedicated to the tasting of those local jewels. Apart from being tasteful, this Maison, adorned with old stones, offers either a visual and technological experience, from the first step walked inside.
Indeed, you could only admire this theatrical presentation that magnifies your upcoming tasting moment of around fifty references in white, red and rosé, all proposed in AOC Cheverny and in AOC Cour Cheverny. Most of those bottles are visible and you could figuratively walk on them while stepping on glass slabs, under which some stocks of bottles are stored.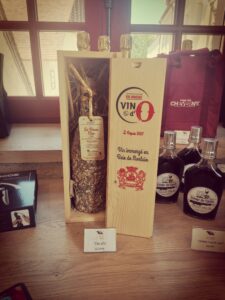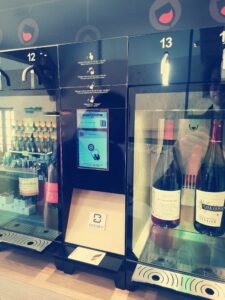 That's why, you feel somehow immersed in a refined and modern universe, so typical of the Chambord spirit. Therefore, whether you're a wine enthusiast or not, you could benefit from a commented visit unless you prefer helping yourself on self-service. For your information, a modern tasting device remains at your disposal and is able to provide you access to all types of information regarding each wine proposed, thank to a connected system.
Thus, new technologies are therefore at the rendez-vous, before or after your visit at the Castle… The time of a relaxing journey to share with your beloved ones. Thus, two types of tastings are offered, the free discovery of 3 wines via the selection of the day and/or the tasting of 3 wines of your choice with a glass and a €4 magnetic card.
Maison des Vins Chambord
, Place Saint-Louis, 41250 Chambord (France) / Phone : 00 33 (0)2 54 50 98 40. More information on their official
website
.
---