Plan International France associates with Drouot to raise funds for children of the World, at Les Bains Paris
6 min read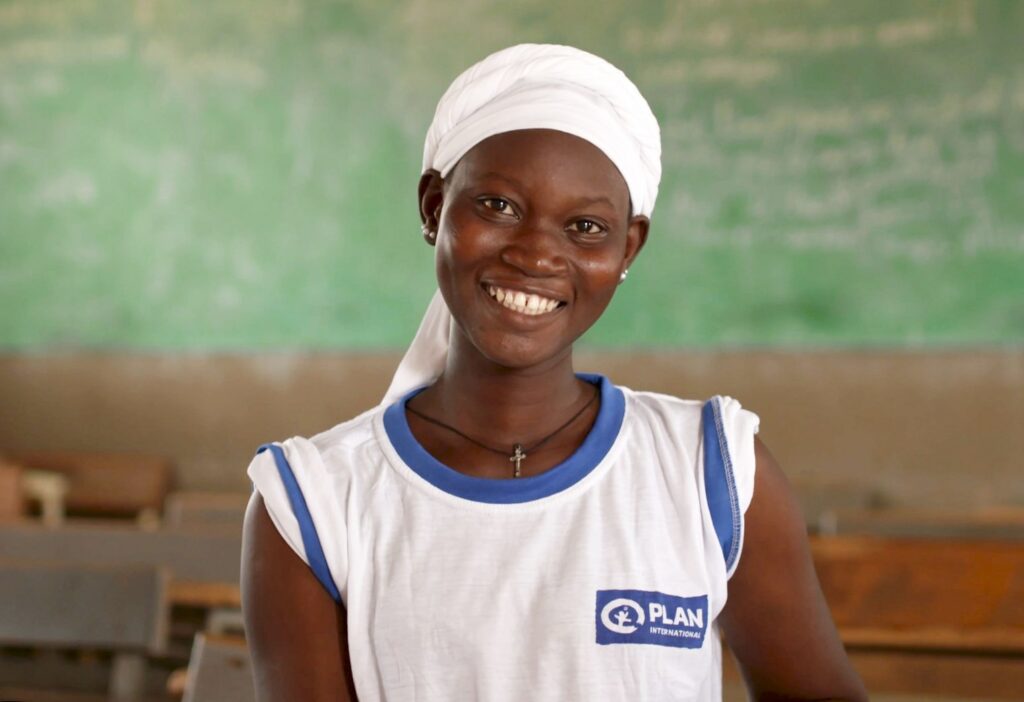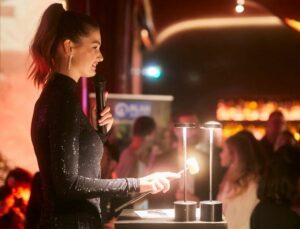 The NGO Plan International France, member of Plan International, which belongs to a network made up of 78 countries, is engaged to advance children's rights and gender equality. Active since 1937, this network currently leads nearly 2,000 projects and offers a support to more than 50.3 million children, in terms of development and emergency contexts.
Moreover, Plan International is historically renowned as the largest sponsorship organization in the world. Strong of this reputation, Plan International France has recently decided to raise funds from a charity dinner and auction, that occurred at Les Bains. On 22th June 2022, several artists' artworks were acquired under auction, in order to support the plans of the French entity, detailed at the end of this article by an interview. Therefore, since its creation in 1993, the NGO Plan International France has been fighting to uphold the rights of children from all over the World, in particular those of girls. By AL
---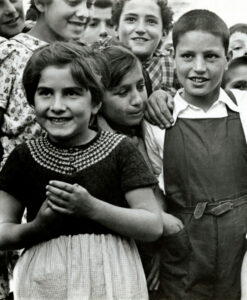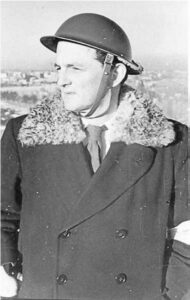 Indeed, working on improving equality between girls and boys and respect for any fundamental rights, whatever the gender, means guaranteeing a fairer and more sustainable world. This includes the random rights to grow up in good health, to follow a quality education, or to be protected against all forms of violence. That's why Plan International is also committed into several actions regarding education, health and engaged youth.
In a development context or in an emergency situation, Plan International France operates in Asia, Africa and Latin America by providing children with positive solutions, sometimes co-constructed with local communities and with lasting impacts. This NGO also carries out advocacy work in France with political or institutional decision-makers, but also different types of fundraisings (photo credits: Plan International).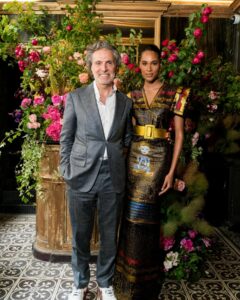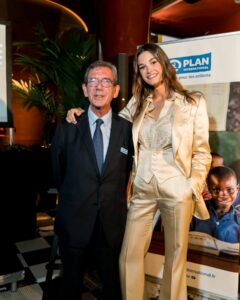 Thus, apart from the traditional online or urban humanitarian collections, the France entity as well has its own charity events. For instance, nearly 2 years after the first edition, a new charity dinner has been held at the famous Les Bains club & hotel, at the initiative of its owner Jean-Pierre Marois and top model / ambassador Ophélie Guillermand.
This event was organized as a private dinner starring a couple of influencers and celebrities, such as the top models Valery Kaufmann, Cindy Bruna, Sasha Luss Yulia Velikanova, the entrepreneur Laurent Milchior from Etam Group, and the singer Vanille. Nonetheless, an online art auction was also standing, in partnership with Augustinus Bader, Les Bains Guerbois and Drouot, and in order to raise funds for Plan International.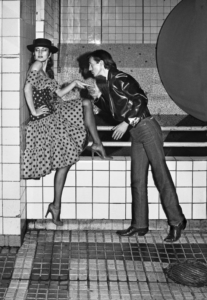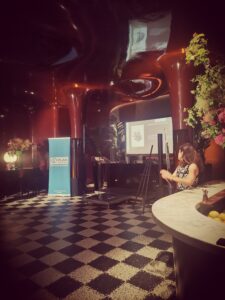 At this occasion, many contemporary artists , sometimes linked to Les Bains' history, had responded to this collective effort and entrusted their own artworks so that the guests but also the Drouot customers could afford at auction.
The result is a selection of a rich gallery of paintings, signed photos and other drawings that have been scattered, under the hammer of Master Alexandre Giquello. Those artworks have been introduced by telling some facts of their history and even sometimes in the presence of their respective authors. At the end of the event, Plan International France can proudly admits that its organization has succeeded to raise nearly 48,000 euros that would be notably allocated in favor of their social programs to combat child labour.
For your information, you can admire those sold
masterpieces
, offered here by the illustrious
photographers
named under
Maripol
,
Foc Kan
,
Ellen Von Unwerth
and
Karl Lagerfeld
, among 13 other
artists
.
Les Bains Paris, 7 Rue du Bourg l'Abbé, 75003 Paris (France) / Phone : 00 33 (0)1 42 77 07 07. More information about this auction on the Drouot and Plan International websites.
---
On our way to learn more about this event and the actions initiated by Plan International France, we asked some questions to Juliette Bénet, head of public relations and influence communication at Plan International France.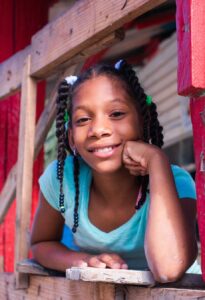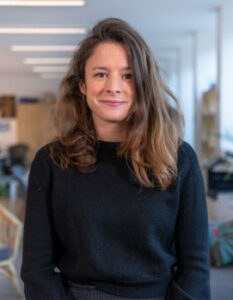 Could you introduce us in a few words the activity of Plan International and since when it is operative?
Plan International France is an independent international solidarity organization, member of the Plan International network, which works for the defence of children's rights. Active in France since 1993, we are the leading NGO in child sponsorship and fight for equality between girls and boys. We are involved in over 2,000 projects, benefiting 40.5 million children in 78 countries. Through our reach, experience and knowledge, we promote sustainable change through advocacy and public awareness (photo credits: Plan International).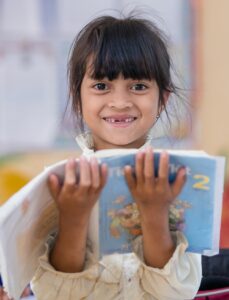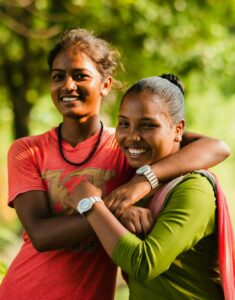 What is the origin of the name of Plan International?
Plan International is the story of an encounter between John Langdon-Davies, a British journalist covering the Spanish Civil War in the 1930s, and a little boy, José, wandering alone in the devastated streets of Santander in northern Spain. In the boy's pocket, the journalist discovered a note inviting him to help.
In 1937, John Langdon-Davies organized the evacuation of José and hundreds of other children who were victims of the conflict. During the Second World War, the organization became the Foster Parents Plan for War Children, based in England, and looked after displaced children throughout Europe. John Langdon-Davies' aim was to establish a personal relationship between an orphaned child and an English sponsor.
They created the concept of sponsorship and the NGO Plan International.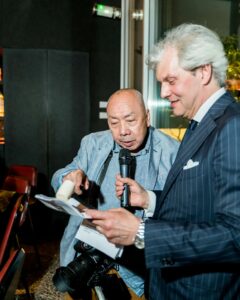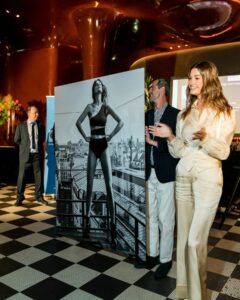 Two years after, you organize a new charity auction date. What do you expect from this event and who are the main supporters of your worldwide actions?
In February 2020, Ophélie Guillermand, model and ambassador of the NGO Plan International France, and Jean-Pierre Marois, owner of the establishment Les Bains, organized an auction during Paris Fashion Week to support the NGO continuing its work for children all around the World.
After the success of the Women for Women event in 2020, the ambassadors of Plan International France and Les Bains are mobilizing again.
On the occasion of the International Day against Child Labour, the cosmetics brand Augustinus Bader is joining forces with Les Bains and the NGO Plan International France to organize a charity event on 22nd June to support the NGO. The guests of the charity dinner cooked by Juan Arbelaez, chef and ambassador of the NGO, will take part in an art auction led by Alexandre Giquello, president of Drouot.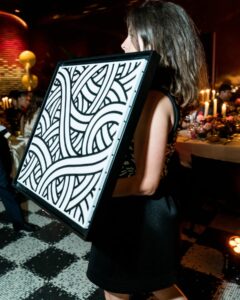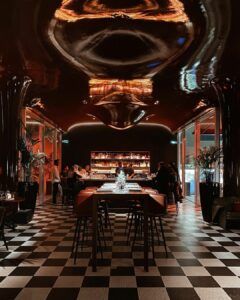 Is there a connection between the artists you selected, and why did you decide to organize this charity dinner in Les Bains?
All of the artists who donated their artwork to Plan International France for the auction are committed to the fight for children's rights and in particular against child labor. For instance, the illustrator Alice Gravier donated a beautiful Indian ink drawing depicting the flight of Ukrainian children following the bombing of the country.
The first edition of our charity event was held at Les Bains, and when Jean-Pierre Marois, the owner of Les Bains, wanted to get involved with us again, it seemed natural that this new edition would be again held at Les Bains.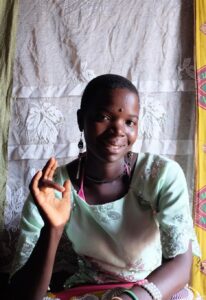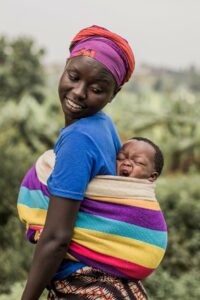 What are the actions that you would lead, with the funds you collected in Les Bains?
The profits will be completely donated to the organization's programs that work for education and against the exploitation of children and girls around the world.
Today more than 160 millions of children are still forced to work. More than 1 in 3 working girls do not go to school !
Terrifying figures that reflect an intolerable reality: deprivation of childhood, endangerment of health and exclusion from education.
You want to support Plan International? Here is the direct link to start your commitment.
---