The biodynamic Champagne of Jean-Marc Charpentier leads you to Marne Valley and cheese pairings with Xavier Thuret
5 min read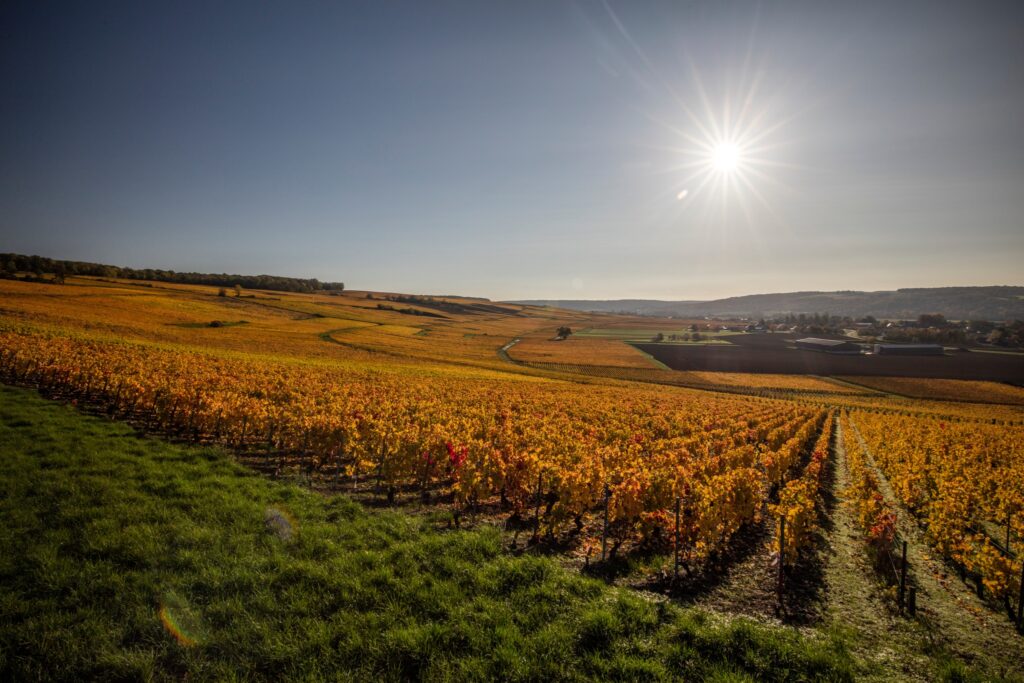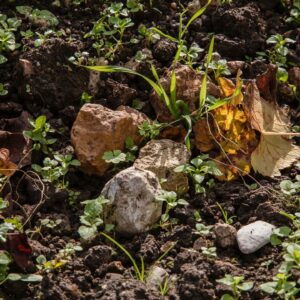 This time, we are glad to introduce you another Marne Valley house, with the Charpentier wine estate. Strong of an heritage of nine generations of winegrowers, this Champagne house is although quite recent, since its actual runner Jean-Marc Charpentier just launched the bottle production in 2006. Therefore, this vine enthusiast decided to optimize his family vineyard of 24 hectares, spread through 72 plots, all located in Charly-sur-Marne, in the Aisne department, accessible from Paris with a distance of 85 km.
Jean-Marc Charpentier decided to take up a double challenge because he wished to vinify his grapes parcel by parcel, for more precision. Apart from this, he opted for biodynamic cultivation, from 2009, before applying for the so desired organic certification, within the first homologated vines in 2021. By AP
---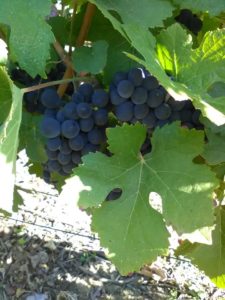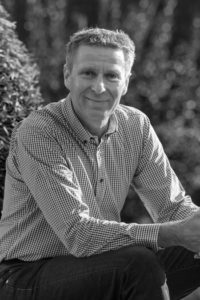 This time in Charly-sur-Marne, the Champagne Charpentier pursues a winery tradition of nine generations, settled in this colorful Marne Valley since 1855. Despite a tradition of cooperative supply and of vine pioneering with the first local plots of Chardonnay, the 24 hectares, located in a atypical and unique in our region, starring 45% of Chardonnay vines, completed by Pinot Meunier and Pinot Noir, became a new renowned Champagne ambassador, from 2006 (photo credits: Charpentier).
Nonetheless, planted on hillside slopes, the vineyard holds a various wines that honor the dominant grape variety in this corner of Champagne, so to say the Pinot Meunier, expertly blended with Chardonnay and Pinot Noir.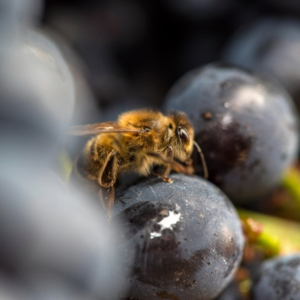 The
Charpentier
range is now available between four
entities
, which are
Terre d'Émotion
, an
eco-friendly
representation from
Champagne
, from
vines
cultivated in
biodynamics
and some of them are aged in old
oak barrels
, mostly between
5
and
6
years. This
green
selection collides the
Tradition Collection
, which wishes to express as much as possible the
Marne Valley
terroir. Without forgetting the ephemeral
vintages
, which are exclusive
champagnes
, only available in
limited
quantity
.
Indeed, thanks to a long vineyard experience, Jean-Marc Charpentier operated the philosophy of his activity, with a new responsible vision of agriculture. This is illustrated with with the use of its own compost, and indigenous but selected Champagne yeasts, which are introduced into the vats, the use of as little sulfur as possible but a specific malolactic fermentation in order to ensure natural biological stability.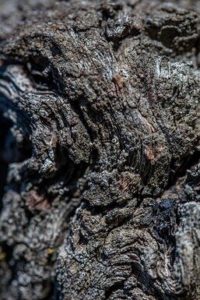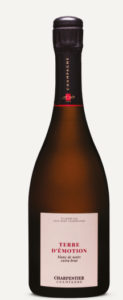 That's why we are pleased to recommend you their range baptized Terre d'Emotion, as the result of a meticulous teamwork, orchestrated by Jean-Marc Charpentier and symbolized by a real sense of natural care. Indeed, the entire flora is notably respected thanks to a mechanical work on soils.
For instance, we introduce you the Blanc de Noirs Extra Brut, considered as an ode to Pinot Noir and Pinot Meunier grape varieties, this luminous golden champagne may have arisen after a manual harvesting in 2015, with a rigorous sorting of the grapes. Thus, a fermentation is operated in temperature-controlled stainless steel vats. Thereafter, these wines are aged for a period of 60 months on lees, before a final blend operated with reserve wines aged in old oak barrels, with a dosage of 4.5g/l.
The result is an elegant expression of the fragrance full of red fruits, vanilla and a little bit of spices, before a mineral but intense palate, with a good and fresh length. In fact, an ideal champagne for aperitifs, you may also appreciate it with seafood and shellfish, along a fine pastry.
---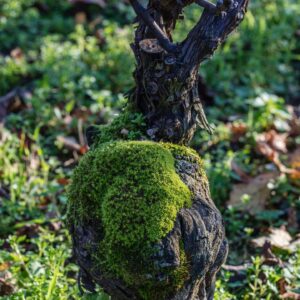 While pursuing on the chronological line, we as well recommend you this charming so-called ephemeral cuvée proposed by Champagne Charpentier. Nonetheless, located at the border of the Parisian geographic area and more exactly in Charly-sur-Marne, this inspired family affair always tends to experiment new trends, while always rediscovering its own vineyards, of course depending on the meteorologic conditions.
Considering this territory as an inexhaustible source of inspiration, the team is called from time to time to produce ephemeral cuvées, with the goal to let anyone better understand those terroirs, as well as this house's philosophy. Following this statement, the Champagne Charpentier has lately decided to unveil this year the best aromas of Pinot Meunier.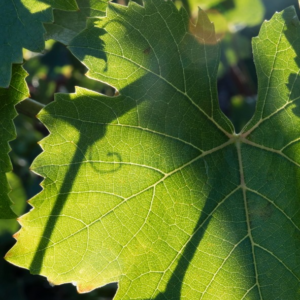 Here, the equation is simple since this is the unique
grape
variety employed in this amazing
juice
, and especially coming from
Les Chauffours
plot. Thus, this
ensemble
was manually harvested in
2017
, in this specific plot which has been cultivated in
biodynamics
for 10 years.
This exclusive champagne is only limited to 3508 samples, this rarity makes it unmissable. Highlighted by a yellow golden dress, its airy foam is carried by fine creamy bubbles, before expressing random scents of yellow fruits, those are so typical to Pinot Meunier. This feeling may be pursued once swallowed, thanks to a dense but fresh palate, confirming those same aromas, encouraged by the unconventional circumstances of that related harvested year… On top of that, this singular taste also emanates from the inner naturalness given by the zero dosage here (no sugar added), leading to a certain fine wine, suitable to any occasion.
Champagne Charpentier
, 11 Route de Paris, 02310 Charly-sur-Marne (France) / Phone : 00 33 (0)3 23 82 10 72. More information on their official
website
.
---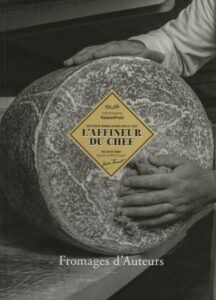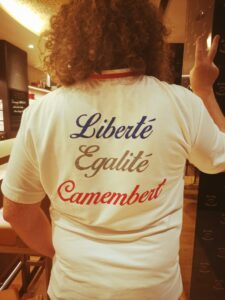 Last but not least, if you want to go further in terms of pairing by incorporating cheeses and champagne, as a real communion in French culinary culture, as even recognized as a UNESCO World Heritage Site. We invite you to read the book of the Meilleur Ouvrier de France, of course specialized in cheese science. Indeed, Xavier Thuret proposes a set of delicious combinations where fine cheeses are restored with a place of honor to highlight any kind of champagne beverage, but notable the items from Champagne Charpentier.
In order to make it possible, a huge work of breeder and refiner was carried out jointly with the desire to make the cheese simpler and more accessible to any of epicureans.
L'Affineur du Chef
gathers an attractive
range
of products whose taste matches may perfectly with
champagnes
.
More information on the official website of Fromages.com and on his bookstore.
---