The doors of Pessac-Léognan open to you with the wines from the Château de France wine estate
7 min read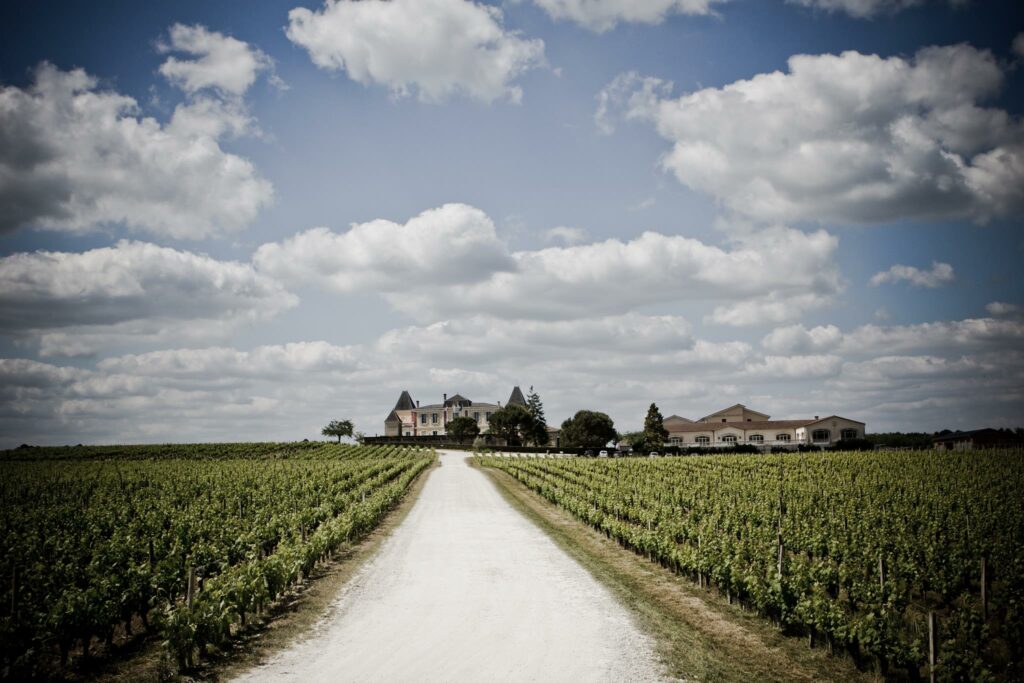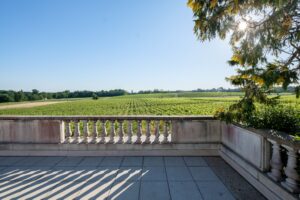 We propose you to follow our previous Bordeaux wine tour (read our previous article here) with a recent appellation, since it dates from 1987. Indeed, the AOC Pessac-Léognan, included the more global Graves appellation, pursues the similar old terroir, already dating from the Middle Ages. Located on the southwestern edge of Bordeaux, this acclaimed appellation features many famous domains of this Graves area, still luckily laying on these gravel, sandy and clay soil. In fact, those are the perfect conditions to favor the growth of red grape varieties (Cabernet-Sauvignon, Merlot, Cabernet Franc, Petit Verdot and Malbec) and white grape varieties (Sauvignon and of Semillon) to have a typical expression.
Thus, one good ambassador of this appellation would be the Château de France wine estate, advised by Michel Rolland since 1996, and run by Arnaud Thomassin. Still belonging to the Thomassin family, it's one of the oldest owners of the Pessac-Léognan appellation, made of the same original terroir, composed with Ferbos soil, typical of this region of Graves and more confidential plot (50 ares), aptly named Coquillat, whose soil is riddled with fossils dating back from 19 million years and an average annual production of 195,000 bottles (photo credits: Château de France). By AP
---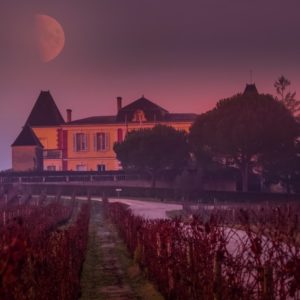 Therefore, in this AOC Pessac-Léognan, stands the Château de France, retaining the name of the old locality on which it was built, situated 15 kilometers south of Bordeaux, spread over 40 hectares of vineyard, shared between 36 ha of Cabernet Sauvignon and 4 ha of Merlot, Sauvignon and Sémillon. Extending over one of the highest slopes of the Léognan terrace, the oldest and highest of the four gravel terraces built over time.
Adding to this, this domain holds the privilege to seat on outcrops of very deep Pyrenean gravel, sometimes on a clay-limestone subsoil, revealing the presence of the same tawny sands and variegated clays as in Haut-Sauternes plus also in certain sectors of the Médoc.
Acquired in 1971 by Bernard Thomassin, the Château de France is registered in the Union des Grands Crus de Bordeaux since 1981, followed by a HVE certification illustrating a commitment proving the existing practices of the domain regarding the respect versus the precious surrounding environment.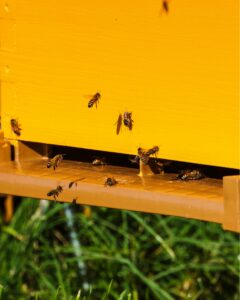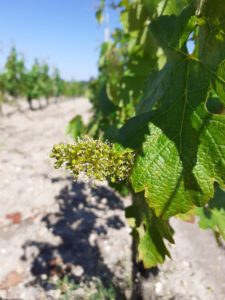 In fact, these manners are expressed through a minimal energy consumption, a sorting and recycling of waste, in parallel of a reasoned cultivation and a green harvest, following a Double Guyot pruning viticulture. Regarding the vine working conditions, a deep focus has been given to protect the health protection of employees, along the security of the neighbors and consumers.
In fact, an approach facilitated by the collective system proposed by the Conseil interprofessionnel du Vin de Bordeaux, while reducing costs and optimizes tools leading to an ISO 14001 certification. Adding to this, a couple of beehives were installed around the vineyards, in order to promote a certain biodiversity while respecting the ecosystem of their natural areas and engaging the beauty of the surrounding ecosystem, through their plots and their property.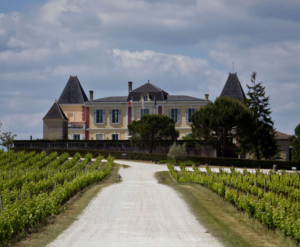 If we deeply focus into this Château de France selection, you would be glad to discover fine and elegant wines that resolutely assert themselves in a long duration, and a certain purity thanks to a vibrating Grape Destemmer Crusher, enabling the removal of the finest vegetal debris, still in the respect of environment. After this, a second sorting would be operated on a vibrating table, before a maceration phase that occurs between 3 to 4 weeks in vats, featuring a regular temperature control, that could be settled between 28 and 30°C.
Thereafter, a malolactic fermentation is operated in vats and an aging in barrels (30% in new wood and 70% in single-wine barrels), in a suitable semi-underground cellar, from 12 until 14 months and complemented with a filtration before proceeding to the bottling stage.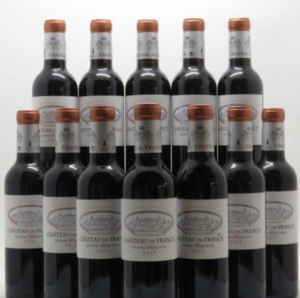 At this occasion, we are glad to taste the authentic AOP Pessac-Léognan elevated by this Chateau de France, within this Millesime 2015 spread between two handpicked grape varieties, 40% Cabernet Sauvignon and 60% Merlot.
This nectar offers a fine tasting, composed of a deep ruby color, illustrated by an intense and ripe nose, full of a floral peony, raspberry, spicy black pepper and blond tobacco fragrances. An explicit perfume, balanced by an harmonious and round palate conveyed by an harmonious between the strength of Merlot and the gourmet notes of Cabernet Sauvignon, melt into a fruity and peppery long final moment. A perfect wine recommendation to match with venison terrine, kefta tajines, wild boar stew and fine cheese.
Recently joined by the 2018-2019-2020 trilogy of vintages, the 2018 edition of which perfectly represents the spirit of the Pessac Léognan appellation with a blend of 59% Merlot and 41% Cabernet Sauvignon. Indeed, this elegant wine, which also offers good aging potential, amazes with its notes of red fruits and gingerbread. Without forgetting its subtle woody notes, revealing some ripe tannins, as well as a beautiful length in mouth.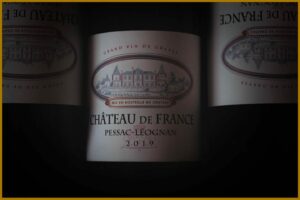 Whereas the 2019 version is rather matured in new barrels (30%) during 12 months, completed with a light filtration before bottling. The result is deep red ruby color, sharing intense nose of red berries (black currant, blue berry and cherries) and gingerbread. Its remarkable smoky length refined oak accents is preceded by notable spice and liquorice notes with well-ripened tannins. Ideal to accompany any kind of grilled dishes.
At last, the 2020 item displays simply red aromas of crushed raspberry and blackberry jams or even elderberry jelly. Under those small silky tannins, those expressive fruity are logically major, before offering a last reminiscent finish of a fresh and slight mint.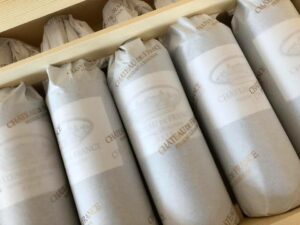 On another hand, it also exists white versions of Château de France wines, annually issued, composed from. Those grapes are cultivated in deep gravelly soil from the Pyrenees, sometimes on a chalky-clay subsoil, before being again manually harvested. Those juices are matured in new barrels (30%) during 10 months, starring a stirring once per week, and at the end every 15 days, leading to the emergence of a shiny and limpid golden robe.
Once in your palate, let's feel its flavors of bee wax, honey, peach and apricot aromas, adorned with a good balance in terms between fat and acidity. An intense finish concludes the experience with spicy aromas of peppery flavors, which may regarded as rare for a white wine. Here the food pairing is suggested with any grilled fish and dry goat cheeses.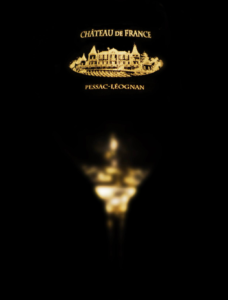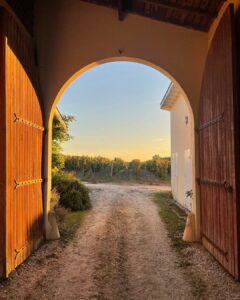 Thus, you may count on these eponym Château de France wines made for a long aging, along the Château Coquillas wines which are as well acclaimed by many restaurants. As we have seen earlier, this last one is a true property in its own right, with 40 hectares of vines and has been named regarding the evocation of the many shell fossils that abound in one of the parcels of the property and recalling the Bec-en-Sabot plots.
Indeed, this somehow pays here a tribute to these rare birds flying around papyrus in Africa. Indeed, Bernard Thomassin, fond of ornithology, has been admiring for a long time this rare, vigorous, fierce and solitary bird, which can measure up to 1.50 m and usually lives in the swamps of eastern Africa.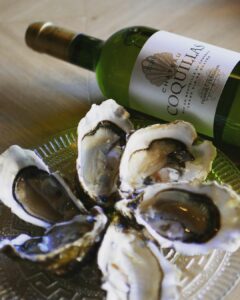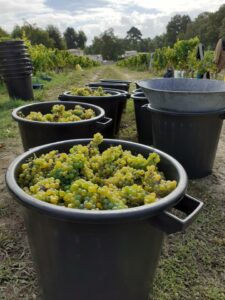 For instance, the white Château Coquillas wines embody a real aromatic complexity, since they are aged in barrels for nine months, providing a very discreet woody touch. This cuvée notably stands out with notes of candied apricot, white peach, along a touch of honey and exotic fruits. Without forgetting that there's a mineral touch as well expressing with a certain freshness and a slightly iodized finish.
With such assets, there is no shortage of food and wine pairings, especially with fish, seafood and especially dry cheeses, unless you prefer enjoying this Château Coquillas as an aperitif, served between 11 and 12°.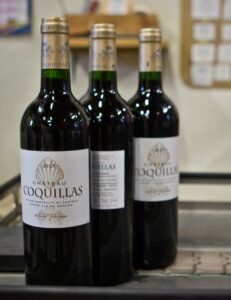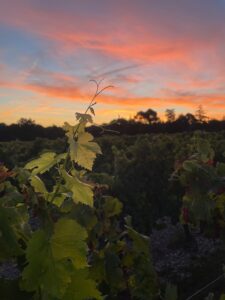 A red version of the red Château Coquillas is also available, composed of 60% Cabernet Sauvignon and 40% Merlot. A good occasion to appreciate another style of Pessac Léognan with a shimmering garnet color and a fresh, ripe nose, with notes of peony, blackcurrant and cherry, punctuated by a fine note of mint.
In this pleasant balance between fruity and mineral notes, some velvety and melted tannins get unveiled through its final accents of cocoa. Those assets allow to enjoy this red Château Coquillas, the time of an aperitif with a charcuterie board, or grilled dishes for the main course, or even fine cheeses and chocolate cakes for dessert.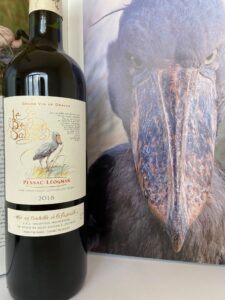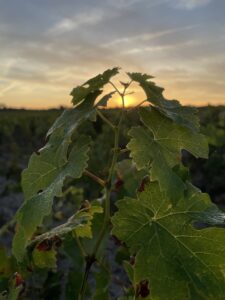 Last but not least from this wine list, we invite you to discover the last 2020 millesime of Le Bec en Sabot, which is again a red Pessac Léognan wine, composed of 40% Cabernet Sauvignon and 60% Merlot. Baptized from the impressive shoebill bird from the Nile river, logically pictured in the bottle, according to the passion for ornithology of Bernard Thomassin. This real tribute is grown in very deep Graves, sometimes on a clay-limestone subsoil, for an interesting alloy between 40% Cabernet Sauvignon and 60% Merlot.
Aged in barrels of 3 wines during 6 months, after malolactic fermentation in vats, this juice offers a shimmering ruby ​​color; unveiling various red fruity notes of currants, cranberries and raspberries, but also tobacco and cloves. A sweet acidity associated with those aromas allows to enjoy this limited edition wine with tradition French cuisine or red fruited pies!
Château de France, 98 Avenue de Mont de Marsan, 33850 Léognan (France) / Phone : 00 33 (0)5 56 64 75 39. More information on their official website.
---