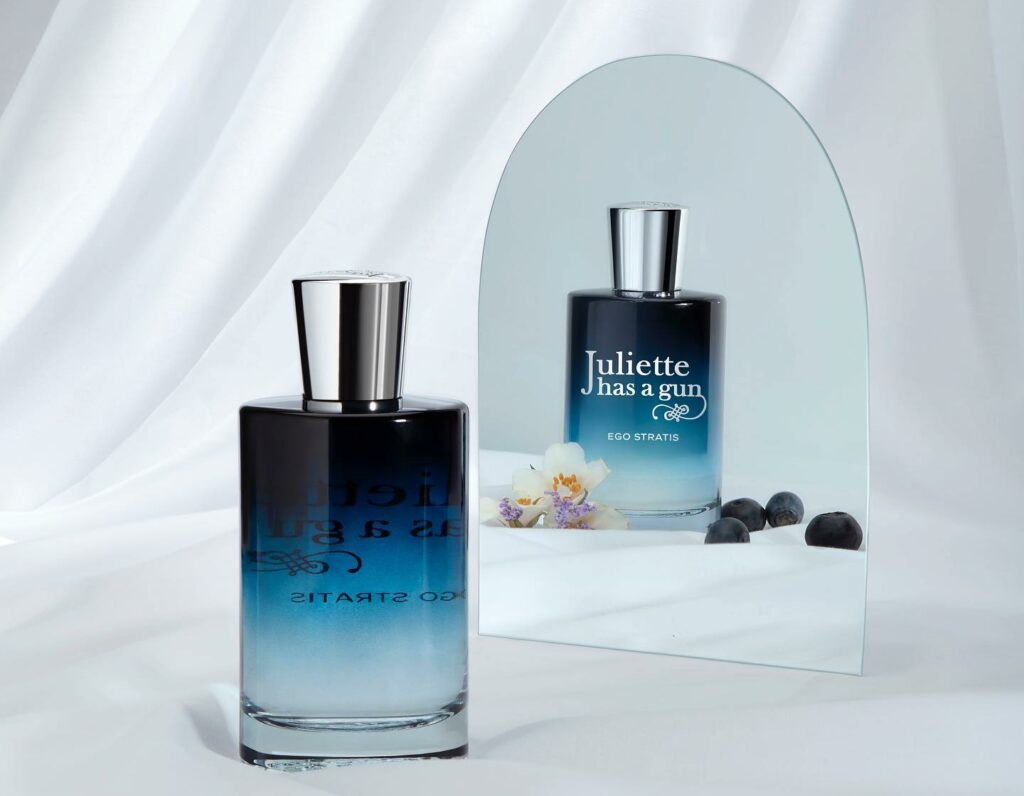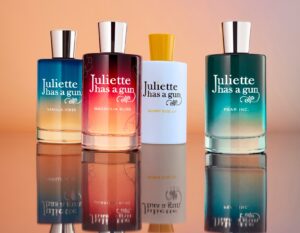 We are glad to tell you more about the olfactory story of Juliette Has A Gun, initiated in 2006, by Romano Ricci, the grandson of Robert Ricci and even the great-grandson of the Haute-Couture designer Nina Ricci. As you can see, a family tradition in fashion and perfumery!
An alternative brand where premium scents are able to generate sensations of seduction but also a hint of anticonformism, notably thanks to original fragrance names and avant-garde wakes. Adding to this, those Juliette Has A Gun juices are imagined without any market nor trend study, just by following the inner inspiration of the moment… With this specific philosophy, Romano Ricci wished to stimulate any woman's random seduction inspiration, evoking in a certain way an allegory between a perfume which can be used as a gun. By AL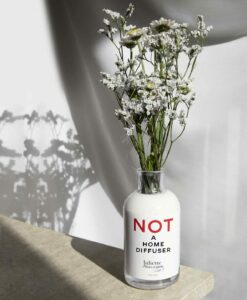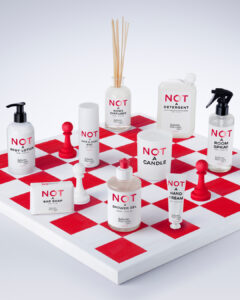 From now on, a wide range of
fragrances
is proposed, even though already awarded in 2011 with a
prize
created by the
Special Prize of the Board
, offered by the
Fragrance Foundation France
for the occasion. For your information, this
prize
was eventually related to the best-selling perfume of
Juliette Has A Gun
, launched in 2010, known as
Not a Perfume
(photo credits: Juliette Has A Gun).
For instance, this fragrance notably settled around a single ingredient which is known as cetalox, whose scents somehow evoke the smells of ambergris and even human skin.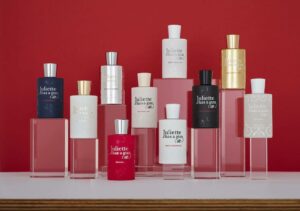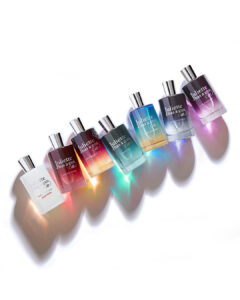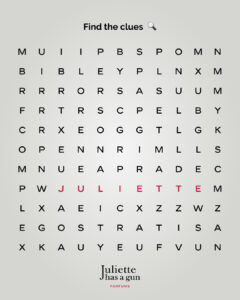 Pursuing with a high rhythm of two
fragrances
release per year,
Juliette Has A Gun
lately launched several originally named
references
. Among them, we could easily enunciate
Calamity J
,
Lady Vengeance
,
Miss Charming
,
Romantina
,
Citizen Queen
,
Mad Madam
,
Gentlewoman
,
Musc Invisible
, or
musk
also melt in the green pear wedding in
Pear Inc.
, without forgetting the
Lipstick Fever
, starring notes of
raspberry
and reminiscent powdery flowers of
lipstick
to spray all over you.
Those audacious fragrances are embodied in gun bullets lookalike bottles, wearing a recognizable calligraphy and in different outfits, depending on the moods.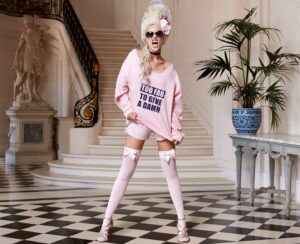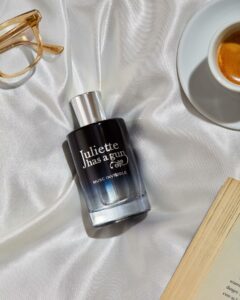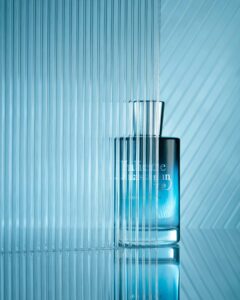 Therefore, on this autumn 2022 and delivered in a book shaped box, Juliette Has A Gun delivers us a fresh and innovative reinterpretation of a Cologne water. Baptized Ego Stratis, we invite you to discover this sort of ode to the so trendy concept of "gender fluidity", according to the words of the creator Romano Ricci. A good occasion in a way to play with the multiple facets of your ego…
In fact, this cocktail of citrus and aquatic notes, kindly based on a marine and musk accord, would undoubtedly seduce you, and maybe could remind you a bit about Dior Sauvage's olfactory spirit. In fact, this composition is able to embrace any kinds of contradictions while blurring the lines in the same time, thanks to those unisex but elegant accents to wear at any moment of the day.
"Sometimes Femme Fatale, Romantic, Boyish or Indefinite, Ego Stratis embraces all these contradictions, and blurs the tracks. This accord, with predominantly citrus and aquatic tones, is an ode to the fluidity of genres. A modern interpretation of Cologne as an invitation to play with your ego and its many facets." admits Romano Ricci.