Pasión de Buena Vista takes over the Casino de Paris, and displays some hint of Cuba
3 min read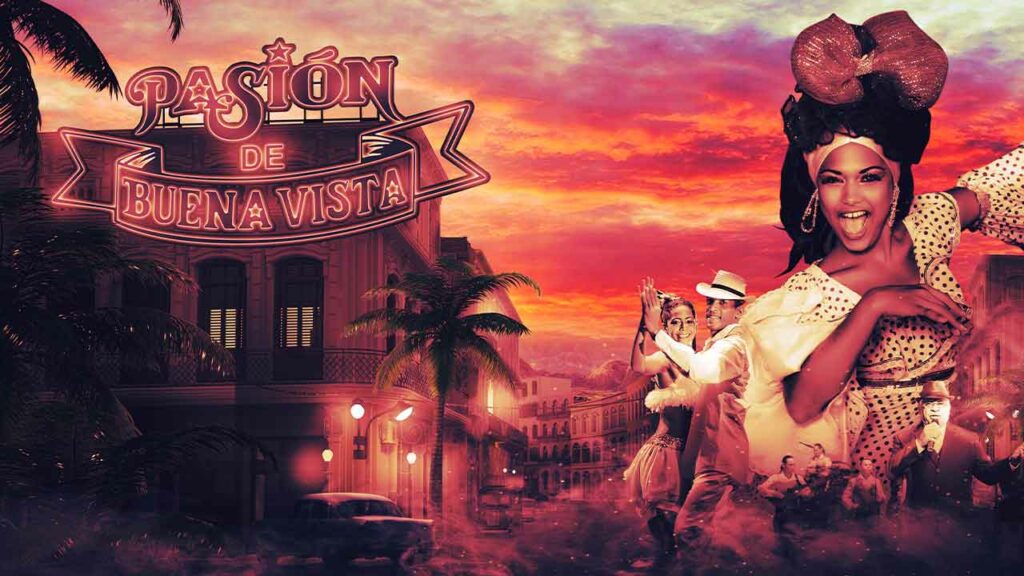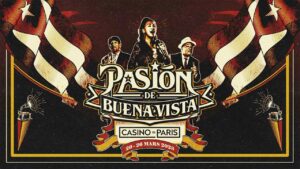 Have you ever dreamed about flying to Cuba? In order to make it possible, Gérard Drouot Productions proposes you this trip there, with the Pasión de Buena Vista show.
A real immersion into Havana with the spirit of Cuba, embodied in a wide musical troupe. For the first time in Paris in 2023, be ready to book your venue from March 20th to 26th, to admire the artistic performance of various dancers from the El Grupo de Bailar troupe and musicians from the Buena Vista Band, in the Casino de Paris. By AP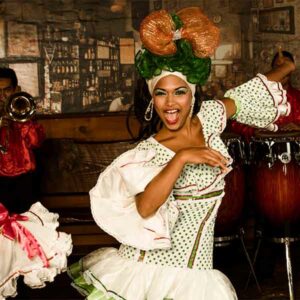 For your information, the Buena Vista Band is composed of a large variety of talented musicians hailing from Cuba. In addition to several percussion traditional Latin music instruments, such as drums, timpani and congas, along countless wind instruments, such as the trombone and the trumpet, without forgetting the bass, piano and guitar to complete the set. By the way and originally, percussion and claves were the only instruments in Cuban music, but gradually, when these dances became more trendy, more melodic instruments were added.
Adding to this, this big band is accompanied by a group of talented singers, all equipped with unique and expressive voices, able to share so many emotions. This is in a way a certain continuation to the Son tradition, as an exchange between singers and choirs accompanied by Spanish and Latin guitars. A musical style that was invented by farmers and sugar workers, based in Santiago de Cuba in the 1920s, upon a rhythm built by cleaves and maracas, joined by wooden bass, bongos and trumpets.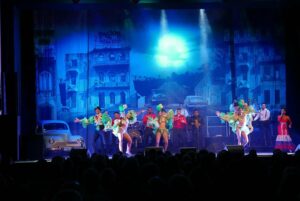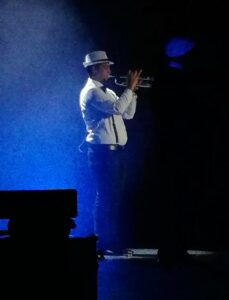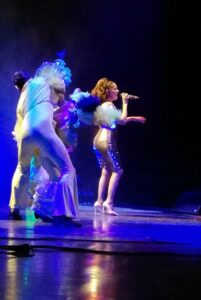 In another hand, the dance group El Grupo de Bailar reunites several extraordinary Cuban dancers who have already proven their dancing skills in and around the World, trained with high level basics, doubled with a certain discipline and professionalism, able to display as much as possible this Cuban vitality (photo credits: Stanisław Jakub Wilk).
Indeed, it's not a secret that music is deeply anchored in the Cuban habits, along dance and even rhum. For instance, the most popular musical styles are rumba, mambo, cha cha cha (whose origin is the danzon, after being rejected in Cuba) and of course salsa. A bunch of musical styles that are so much acclaimed and popular in Cuba but not only. That's why, Pasion de Buena Vista is glad to offer you an authentic review from this wide scope of Cuban culture.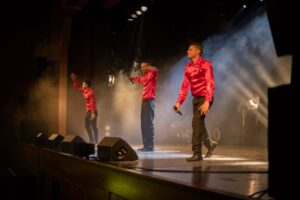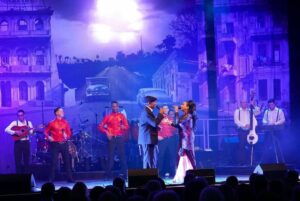 Therefore, more than 800,000 spectators have attended this colorful show, that spread among more than 35 countries, where the different facets from Cuba are expressed with this Pasión de Buena Vista (Fidel Daniel Music).
As far as we know, this flow of rhythmic and delicate dances would transport you into a veritable evasion, full of exotic references and catchy melodies, that would take you on a journey to the heart of Cuban nights! A good occasion to get flown away into the heart of Havana, in an explosion of rhythms, dances and colors that exude that would recall you the atmosphere from this Caribbean island.