Let's wear this summer 2023, some Made In Europe and responsible clothing from Saison 1865, a fashion brand by Printemps
3 min read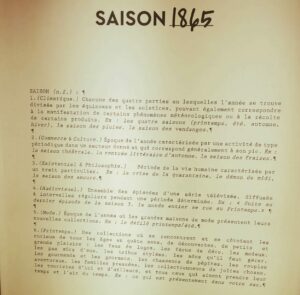 Following the first inauguration of the Printemps' store that occurred on May 11, 1865, on the Grands Boulevards, near Saint-Lazare of Paris, the original alchemy gets recalled with the new own Printemps' brand. Baptized Saison 1865 as the year of birth of this department store, we find the same clothing roots (photo credits: AL).
Indeed, at the origin of the Printemps' concept, we find a former seller of women's clothing, Jules Jaluzot, who wished to invest his young wife's dowry wisely. A real piece of Art Nouveau, the current Printemps building and its large stained-glass dome were erected in 1908. Although, a couple of years later, the Printemps store initiated its own Saison 1865 brand, as an inclusive, committed and stylish ready-to-wear and accessories brand. By AL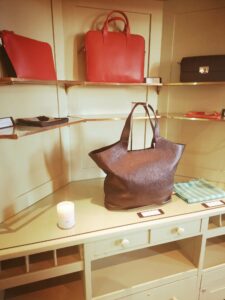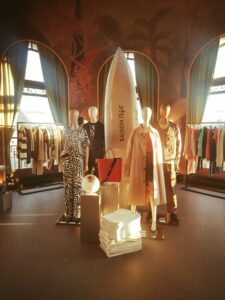 Thus, this is a premiere for Printemps but also an avant-garde clothing adventure for the structure, since most of the pieces issued from the Saison 1865 collections are either made from noble or recycled raw materials. Therefore, the spirit of this young fashion house, embodied by this set of original ready-to-wear pieces, to be renewed season after season and mostly inspired by some of the key seasonal trends.
Apart from this, another important fact is that most of the outfits developed, by the Saison 1865 collections, are made in Europe. In another hand, the men's small leather accessories are even fully made in France. This bilateral decision was made with the desire to promote as much as possible local know-how and crafts.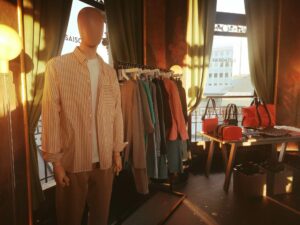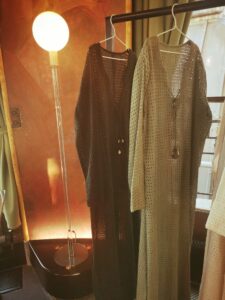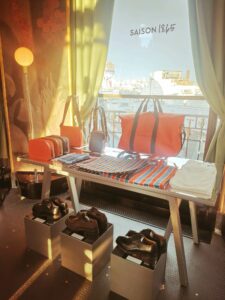 Nonetheless and as a player committed to change, Printemps quite naturally thought of its new own brand as a committed brand eligible for its Unis Vers Le Beau responsible label. In order to make this green dream possible, Saison 1865 has decided to employ certified cotton for its T-shirts and Hoodies, along woolen cloth woven made from recycled wool for its coats, without forgetting the fully recycled polyester for some its jackets, and even LyoCell material for its knit dresses.
With an other wish to make Saison 1865 as a perfect illustration of its commitment to the environmental protection and alternative social projects, the Printemps group would donate 1% of the profit from its Saison 1865's sales to an association supporting the empowerment of young people.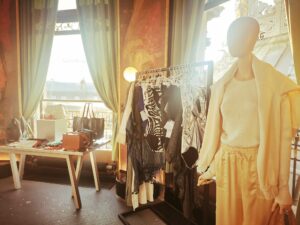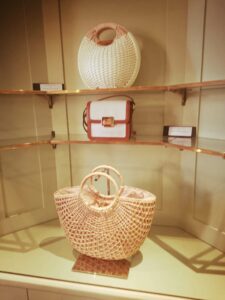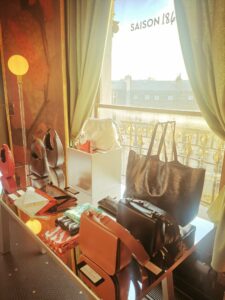 For this second season, Saison 1865 presents a dozen of summertime pieces, able to bring together different singular points of view from this classy, arty, glamour and really fresh spirit from those transgenerational and transgender wardrobe's elements. Indeed, those various clothes and bags tend to free themselves from any kind of ready-to-wear codes, but keep a simple allure, due to monochromic bags and classic silhouettes dedicated for heterogeneous body sizes.
That's why, you couldn't pass through the ethnic inspirations for this new collection, starring shiny silver and even zebra patterns (visible in full ensembles and as well in swimsuits) along oriental mesh, among other casual and corporate outfits, mainly made from plain cloth.
You would find in Printemps what we find elsewhere, but you would not find elsewhere what you find in Printemps. used to say Jules Jaluzot, founder of Printemps.
More information on the official
website
.