The wine domain of Christophe Pichon offers his own vision from various Rhône Valley appellations
6 min read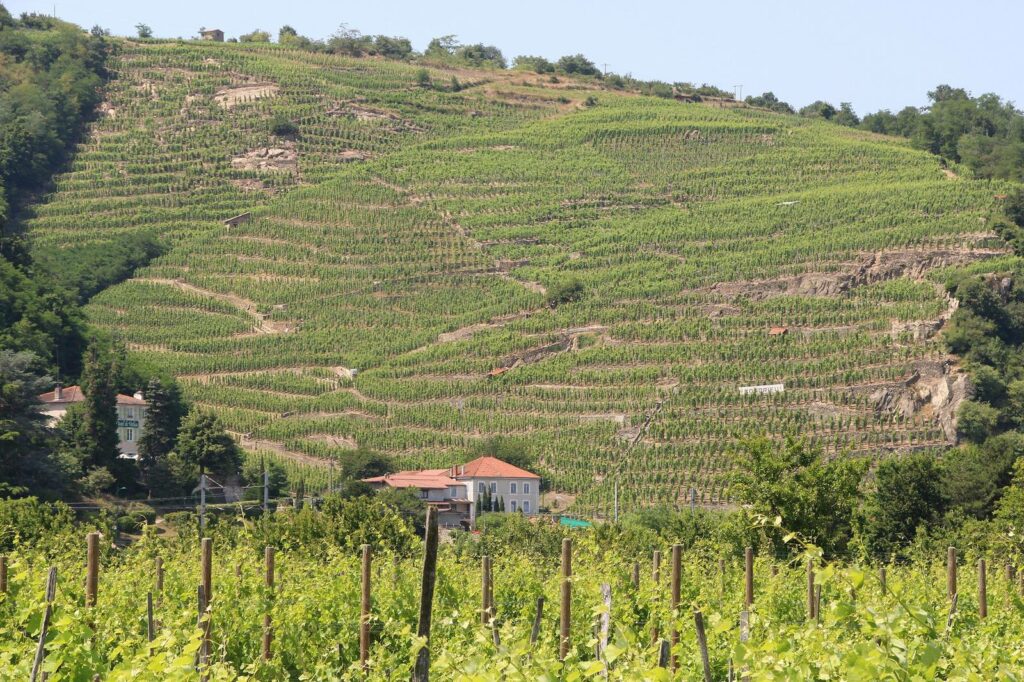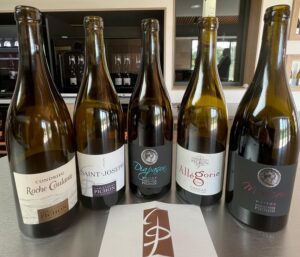 Following our introductory tour into Rhône Valley wines (read our article here), we are glad to introduce you the jewels cherished by the Christophe Pichon's domain, implanted in Chavanay. As a real family affair, pursuing the heritage from his father's farm, Christophe Pichon has been producing wine since 1993, on a surface of 25 hectares covering some of the most prestigious appellations from the wide and internationally acclaimed Rhône Valley area.
Adding to this, after joining the Vitis Vienna's group of winegrowers in 2015, for the launching of his first vintage of Seyssuel wine, this innovate Pichon's estate still doesn't stop to develop delicious wines to discover, according to your tastes and expectations! By AP
---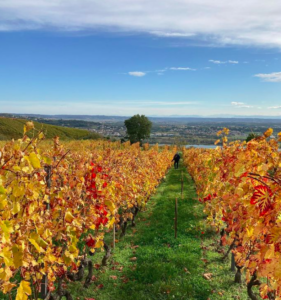 We start our Christophe Pichon tour in Condrieu, settled in this right bank of the Rhône river, and he vinifies among the most prestigious appellations in this generous region. Indeed, the Domaine Christophe Pichon is mainly implemented over this rich Condrieu territory, but also in Côte Rôtie, Saint-Joseph and even Cornas appellations. Without missing that a production of white and red table wine completes his production, and not only, because this estate as well contributes into the revival of historical wines of Seyssuel.
For your information, the Christophe Pichon's Domain had early decided to mature its Condrieu wines on barrels, which was rarely done in this region. This was made possible thanks to a personal tuition followed by Christophe Pichon in Davayé in Burgundy, that probably influenced his know-how. Another personal touch seems to be illustrated in his reasoned approach, with the motivation to cultivate responsibly his own vineyard. Thus, here the plowing is done where it is possible, then a sexual confusion is employed for insects… On top of that, the harvest is exclusively manually operated, and the grapes sorting is done directly in the vineyard, before grains being crushed and mixed with much care.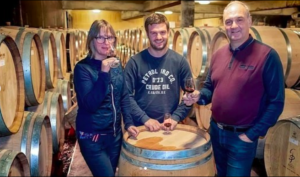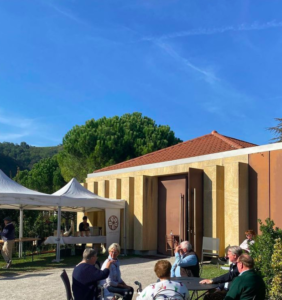 In this case, there should be no possibility of transmitting bad tastes. Thereafter, the process is always the same, by pressing the white grapes during 3 hours inside a pneumatic device, even for the Saint-Joseph appellation. Continuing on this green way, only indigenous yeasts are used, and a direct entonnage is settled for Condrieu, Saint-Joseph and local wines, in only few new barrels. After this, juice aging could last approximately between 10 and 12 months (photo credits: Christophe Pichon).
Over this large estate which currently covers 23ha, we can count 5.5 ha occupied in Condrieu, covering a granite soil and settled on hillsides with a southern exposure. The age of vines, extended from 20 and 45 years old, contribute to the development of a selection of fine Condrieu. In those terms, why don't you opt for the Condrieu Patience 2018? Its absolute aromatic expression conveys to a real sweet wine harvested by a complex and progressive explosion of notes of honey, almonds and yellow fruits. Perfect to match with foie gras but also explicit desserts.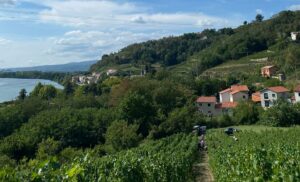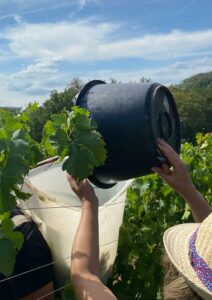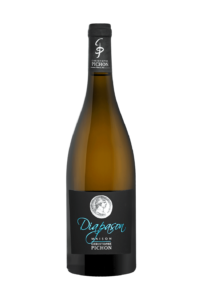 In another hand, discover their other cuvée from Condrieu, named Diapason which comes from northern plots cultivated in Seyssuel. Here, the first millesime was issued in 2015 and the last one from 2021 promises a certain aromatic intensity. This vintage is fully composed of Viognier grape variety (from around 15 years old vines), extracted from 2020's manual harvest in crates, with a fermentation and aging in barrels during approximately 9 months.
The result is a small production of only 1500 bottles, able to display an explicit fragrance from the opening, so typical from Viognier, cultivated in the northern part of the Rhône Valley. Furthermore, this wine both conceals notes of peach and apricot, but also eventually violet and almond according to other ones. Without missing a notable and subtle woodiness, able to bring a touch of complexity.. and minerality inside your palate. Ideal to pair with fishes, various gratins or just as an aperitif.
"The estate's philosophy is to build wines on finesse and elegance… It was enough for our estate get oriented to vineyards from the left bank of the Rhône Valley… and find new inspiration" admits Christophe Pichon.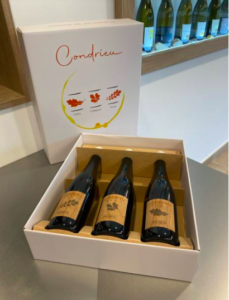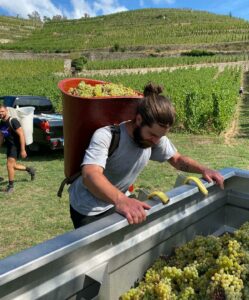 As another surprise, don't miss the limited edition trio conveyed by the Condrieu 2021, aged in three different wooden barrels. Therefore, those wines were raised in Acacia, Chestnut, and Oak woods, and sold in a gift box of 3 bottles of 50cl each, a good occasion to taste the inner flavors of those gastronomic woods that perfectly match with the expression from Condrieu. For instance, be ready to appreciate the orange blossom and white floral notes emanating from Acacia tree, along hazelnut or almond plus some fresh minty accents for the expressive texture of the Chestnut version and even more fruity and spicy assets as apricot or peach for the elegant Oak bottle.
Fully made from Viognier grape variety, cultivated this time from vines from an average age of 35 years, you can be sure to get here a very exclusive selection to enjoy at some particular occasions.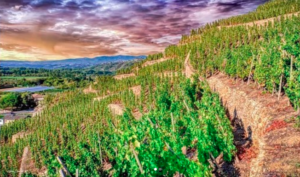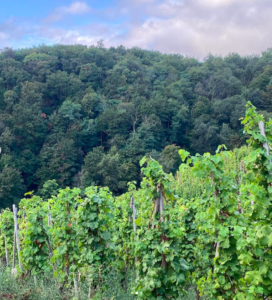 Following this, don't miss the 6.5 ha belonging to red Saint-Joseph and 2 ha related to white Saint Joseph. This colorful wedding is located on the right bank of the Rhône river, with these plots being based on homogeneous and essentially granitic soils. Structured by vines evolving on sloped planted terraces, those vineyards stand on a large scale age range, from 5 (notably in white juices) until the early 50 years old. This mixity probably explains the heterogeneity and richness of flavors, present inside the line of Saint-Joseph (mostly composed of 90% Marsanne and 10% Roussanne for the white wines and only Syrah varieties for the red wines), issued by this Domaine Christophe Pichon.
For instance, why don't you ask for this delicate 2019 Saint Joseph, expressing the beauty and purity from Marsanne? Aged during 10 months in barrels of three years maximum, you could also feel a touch of granite, but also fresh floral and honeyed notes that would wonderfully match with white fishes, but can also be enjoyed as an aperitif.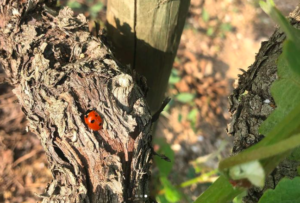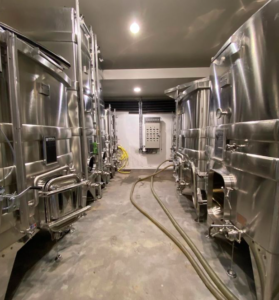 Adding to this, don't miss the 5.9 ha extending on the Côte Rôtie, which is maybe one of the oldest vineyards in France, with an additional 1.3 ha of surface this year 2020, starring a southern exposition on hillsides. For your information, and depending on the location of the vineyards, a distinction needs to be made between the brown Côte Rôtie, which offers more full-bodied wines that age more slowly, and in another hand, the blonde Côte Rôtie side which proposes more delicate wines. It's commonly known that Syrah is the main grape variety of this appellation, which is sometimes added by a touch of Viognier variety.
In this case, we could suggest you to try the Côte Rôtie Promesse 2019, fully made of 90% Syrah and 10% Viognier. Therefore, the aging is estimated at 13 months, 75% in new barrels and 25% in one-year barrels. The aging is the same for the Côte Rôtie Rozier 2019, but this time only in new barrels. This sensation of young barrels still pursues with the Côte Rôtie La Comtesse cuvée, but here during 18 months. This Côte Blonde 2018 features precious Syrah grapes, with the oldest vines planted in 1933.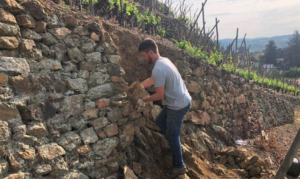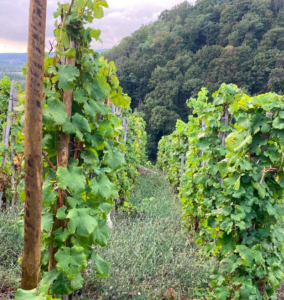 Adding to this, count on the 1 ha of Cornas appellation that should be mentioned through the acquisition of grapes, again evolving on a granite soil situated at the top and middle of the slopes. Those fruits mainly grow on plots located on the left bank of the Rhône river on schist soils. There, you could find a mix between 0.75 ha of Syrah, and 0.25 ha of Viognier.
For example, we suggest you this Cuvée "Allégorie" 2019, vinified from this AOP Cornas. Its vines are planted on steeply sloping granite soil, based in Cornas in Ardèche, on the right bank of the Rhône river, near Valence. This red wine holds a very deep ruby red color, anticipating an elegant fragrance of red and black fruits, so representative of Syrah. Inside your palate, you could find a fruity and balances wine, including spicy and peppery touches, able to harmonize your grilled pieces and Savoy cheeses.
Domaine Christophe Pichon
, 3 Zone Viticole Jassoux, Le Grand Val, 42410 Chavanay (France) / Phone : 00 33 (0)4 74 87 06 78. More information on the official
website
.
---