One journey with the plural wines from the Rhône Valley!
6 min read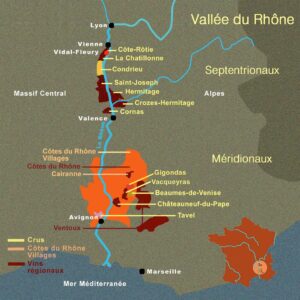 After many prior appellations, you are glad to immerse ourselves this time into the wines developed in the Rhône Valley. A wide wine region organized around a distance 250km following this Rhône river, which totally counts 813km.
Issued from the encounter 300 million years ago, between the Massif Central (whose volcanic roots offered the granite soil in the northern part) and the Alps (which offered the limestone composition due to its fluvial and marine deposits), the Rhône Valley is naturally surrounded by river terraces on both sides, where vineyards grow. This wedding of soils explains the various contributions beneath those slopes, such as sands, clay with siliceous pebbles… However, today soils are made up of four types of rock: granite, sandy silica, limestone and clay. This last one plays an essential role by regulating the random water supply to the vine, and eventually giving the specific aromatic notes to Rhône Valley wines.
Therefore, you could remember two main areas for this vineyard, offering a whole diversity of styles to discover. On both banks of the river, a multitude of wine houses are ready to amaze you from their lands of contrasts, all unified by the Rhône river's fluid element.
Therefore, you could find the northern part (from Vienne to Valence) starring exclusive grape varieties of Syrah, Marsanne, Viognier and Roussanne. And the southern area around Avignon, with its various varieties of Syrah, Clairette, Mourvèdre, black and white Grenache and Cinsault. From semi-continental until Mediterranean climates, you would see here that the Rhône river is surrounded by draining soils, whether they are granitic in the North or rather alluvial (thanks to pebbles) in the Southern part, the climate is ideal for producing exceptional natural wines. By AP
---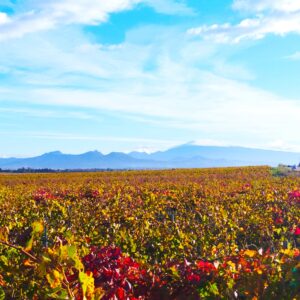 Let's get more into the South with the Domaine Alain Jaume which is closely connected to the Châteauneuf du Pape appellation. In the 14th century, when the Popes were established in Avignon, they built the pontifical castle at Châteauneuf du Pape. The making of wine being closely linked to the church, the Popes became aware of the immense quality of the terroir for the cultivation of vines. This is how they decided to develop the vineyard that surrounded their home (photo credits: Alain Jaume).
Indeed, the Jaume family continues a long tradition of winemaking and the local archives have already been mentioning the Jaume family as settled farmers since 1826, in the northern part of Châteauneuf du Pape. Since then, the family's estate has continued to expand to produce more and more wines, from the south of the Rhône Valley. Starting by the creation in 1979 of the Domaine Grand Veneur (starring the Châteauneuf du Pape and the Côtes du Rhône appellations) and the acquisition of the Clos de Sixte vineyard (including the Lirac appellation) in 2003. In another hand, the Alain Jaume estate, which is nowadays managed by the descendants of the family, Sébastien and Christophe, is as well made up of two other distinct estates. In fact, you could find the Château Mazane, adorned with the Vacqueyras appellation and the Domaine la Grangette Saint Joseph, which is also a Côtes-du-Rhône appellation.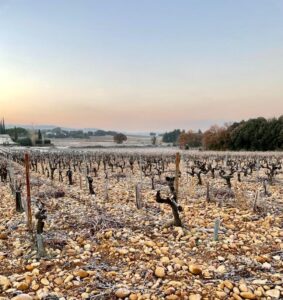 In this area where millions of years ago, the Rhône river built the basement of the left and right banks by depositing sandy clays and the famous rolled pebbles, the vineyard of Alain Jaume is managed with the greatest respect as possible for the terroir. Therefore, its soils are enriched with natural composts and maintained by shallow plowing, while yields are intentionally lower than expected in order to preserve the surrounding soils, thanks to manual harvesting and sorting. The homemade philosophy would be that nobody could produce quality wines without cultivating its vines in such a way as to allow them to produce healthy and balanced grapes. This commitment may also be illustrated by letting the forces of their unique heritage, the Earth express themselves
In addition, those respectful cultivation methods of the environment and the majority of wines (which are Domaines Grand Veneur, Clos de Sixte and Chateau Mazane) have been labeled "AB – Organic Agriculture" since the 2012 vintage, while continuing the intense oenological and viticultural work on their 78ha of surface.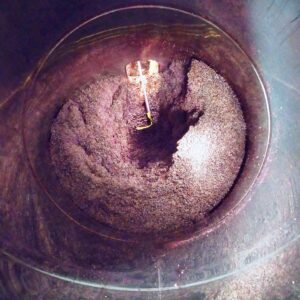 We are glad to introduce you here their
Bellissime 2019
vintage, which is a
Rosé
wine, composed of a good choice of
grape varieties
, which are
Grenache noir
,
Syrah
and
Mourvèdre
. In fact, this elegant
salmon pink
colored
2020 Rosé
can be obtained from a direct
bleeding
pressing, vinified in stainless
steel vats
and at low temperature.
After opening the bottle (which was ready 5 months after harvest), you could easily smell the fruity and spicy olfactory aspects from this reminiscent juice of wild strawberries, raspberries and fine Provence accents. Thereafter, its taste would stay naturally fruity, with a fresh and long finish, rather to be served at 8°C before 2023.
More information on their official website.
---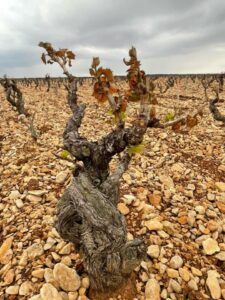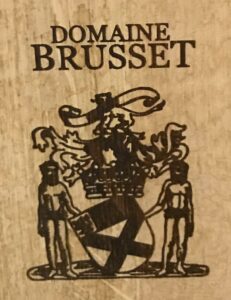 Then, let's talk about the Domaine André Brussset initiated in 1947. This charming diversified and fragmented domain has been already lasting for 3 generations, since its foundation by André Brusset.
Followed afterwards by Daniel and his son Laurent who tried as much as possible to carry on the tradition, notably by expanding the estate which today covers 87 hectares (photo credits: Domaine Brusset).
For your information, this Domaine André Brusset is located between Orange, Vaison-la-Romaine and Bollène, in the sunny Vaucluse departement. At least, at the tip of those Côtes du Rhône, you would see that this domain includes 4 of the most emblematic local appellations, so to say Gigondas, Cairanne, Ventoux and Côtes du Rhône.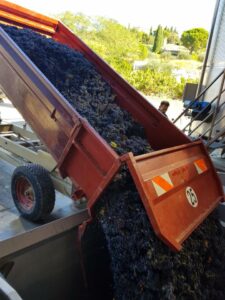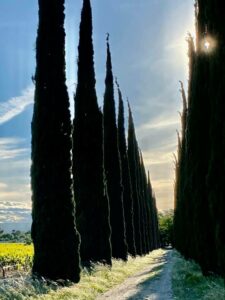 In order to extract the most fruity assets of wines, its vineyards are cultivated at very low yields. The diversity of plots, reflect a certain respect for terroir and its vegetation, with the goal to obtain a complete range of high quality products.
Adding to this, red wines represent 95% of the domain's production here but this vineyard also produces a natural sweet wine. This elixir is native from old 70-year-old vines, mainly planted on clay slopes and composed of Grenache Noir and even a touch Marc de Gigondas.
Indeed, the Gigondas importance holds its full importance there, since some Montmirail vineyards were the last acquisitions by the Domaine André Brusset, in 1986.
Standing at the foot of the dizzy Dentelles de Montmirail, those 19 hectares of vines are situated on an exceptional AOC covering Jurassic terraces and Triassic limestone. Without missing that around the city of Carpentras, stands the AOC Ventoux. For instance, 5 hectares of vines are planted on Les Boudalles estate. The rest of the production is cultivated in the Côtes du Rhône, respecting the ancestral tradition.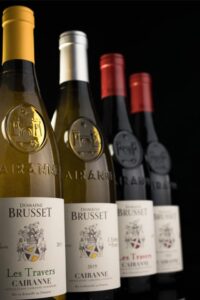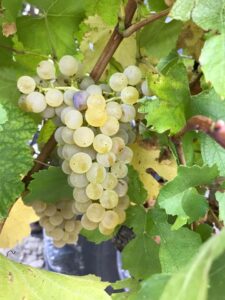 At last, don't also miss their wines from the Cairanne appellation, mostly embodied by "Les Coteaux des Travers" territory. Composed of 40 hectares of vines planted on slopes full of clay-limestone soils, surrounded by large pebbles. The average 30 year old vines remain manually harvested, along a traditional vinification and destemming without any yeast addition, plus aging for 6 months in vats…
This ensemble gives birth to fabulous wines, we can mention here Les Travers 2020, which is a really impressive Cairanne Côtes-du-Rhône Villages item. Thus, this supple and velvety red wine offers gourmet sensations of ripe fruit, spices and liquorice aromas, whose supple tannins predispose to a lingering finish and adaptable to any culinary occasion!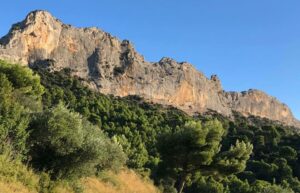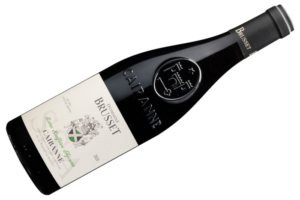 Otherwise, if you are allergic to sulfites. You have the choice to opt for a round and powerful wine, still based on a blend of Grenache and Syrah. But this time, this sulfite-free edition of Cairanne 2020 tends to express the most on very ripe fruity notes and spices. Its fragrance reveals a floral hint of peony and black berries flavors, completed by strawberries and even some liquorice spices. After this statement, you could appreciate its silky and fruity tannins before a fresh and peppery finish.
More information on the official website.
---